registration
now browsing by tag
It's been almost a year that I left you with VivaLaVida on the port of Baltimore, bound for Antwerp.
 
Achieving registration will have been longer and more complicated than expected. It was first of all Swiss customs that caused problems. To register VLV, it was necessary to obtain an X-homologation in order not to have to comply with a homologation which obviously doesn't exist for this vehicle. The only way to obtain it is to import the vehicle with a special status of "moving effects". Having left my papers in Switzerland during my trip to the North American continent, I had to prove that I stayed abroad for more than a year without returning to Switzerland. Even if there is nowhere indicated that the proofs of this stay must be official, that is what the customs asked me. They refused all the items I displayed – blog, stamps of my passport, credit card statements, airline tickets, etc. – testifying of my continued absence from July 2013 to March 2015. I therefore requested my municipality of residence for a certificate but, since I haven't announced my departure in 2013, it couldn't enter the matter. The only alternative was to make an official request to the US Border Security and Custom Office. I finally got it after more than 3 months and VLV was allowed to cross the border, getting the 18.44 and 13.20 forms with X-homologation.
 
Second step, the technical inspection. With the help of Andrew and Offroad Accessoires in Carouge, the vehicle was presented to the inspection a first time in May, with a negative result. Several points were to be modified, including the rear underrun bar deemed non-compliant. A second presentation allowed to obtain the ok on all points ecepted an approval for only two persons, the rear seat belts not having European approval. Had to go the DTC in Vauffelin – the office that awards homologations in Switzerland – which, after cashing in 560.- SFr, declared the existing belts to be in conformity with the legislation but refused to grant the homologation on the ground that their manual adjustment was behind the shoulder and the passenger could not operate it alone! The inspector therefore required the installation of retractable belts that do not require manual adjustment. However, since the sofa folds to form a bed, it was necessary to find belts long enough since the upper attachment point is at the rear of the vehicle and with two detachable front points to release the bed during the night. Once again, thanks to Andrew, I obtained two corresponding belts. After submitting the holding part drawings to the DTC for validation, I made it done by some metal shop and took VLV back to Vauffelin, repaid the 560.- SFr to finally get the homologation. Back for the third time to the technical inspection to finally get the title changed from 2 to 4 places…
 
So it was only at the end of August that I was finally able to register VivaLaVida with Swiss numbers, more than 10 months after bringing her from Antwerp. I didn't have much time left before two weeks of vacation planned in September and I still had some work to do to accomodate Emile, my 15 months old son, including good bindings for his car seat and a bunk from which he could not fall. Thanks to the help of Bernard who sewed the berth and some late nights, VLV was finally ready to leave in time to stretch the wheels with my sweet family. We planned to discover the Dolomites but unfavorable weather forecast made us change our plans for the Maritime and Italian Alps, discovering some high altitude old military routes.
 
The first of these was the Col du Parpaillon (Parpaillon Pass) whose summit tunnel culminates at over 8,500 feet above sea level. The road was originally built between 1692 and 1694 for artillery, then rebuilt at the end of the 19th century to ensure the supply of some fortress near the Italian border.
 
1. Near the tree altitude limit…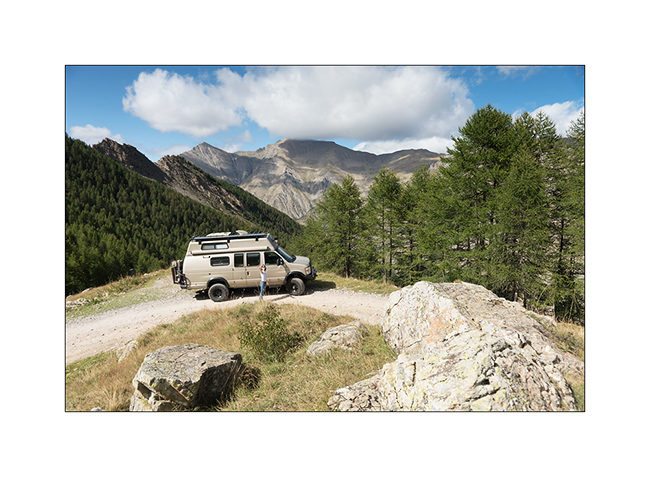 2. The trail rises on mountain pastures…
 


 
 
3. … already deserted by herds.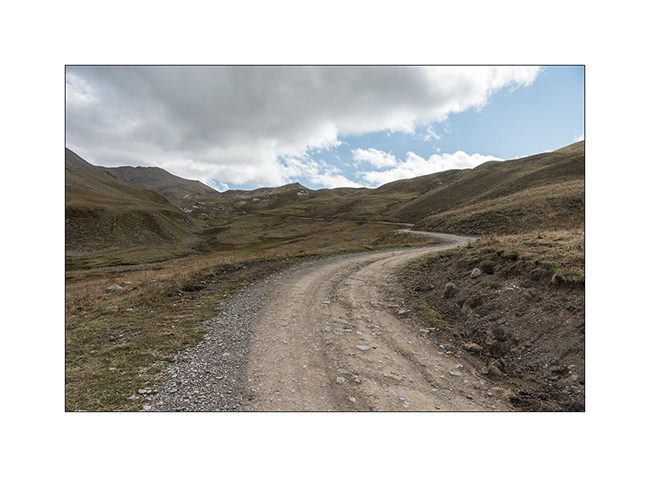 4. What a pleasure to find this uncrowded mountain again!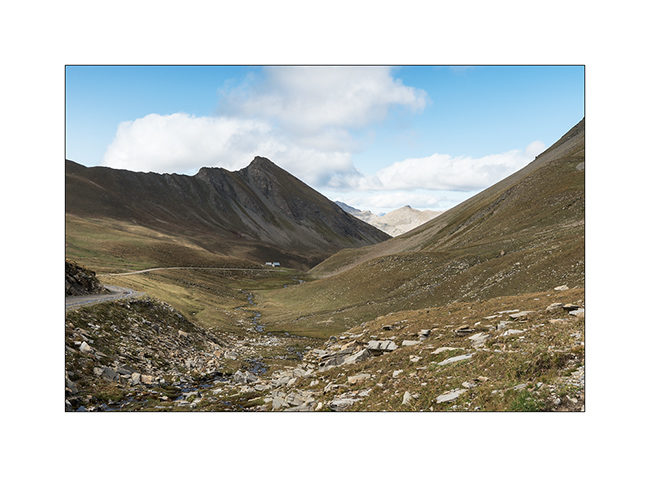 5. Near the pass, the panorama is gorgeous.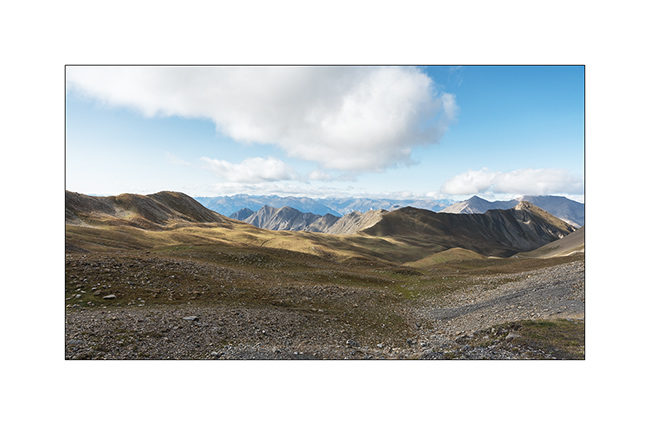 6. And here is the tunnel that passes under the proper pass, at 8.677 feet altitude.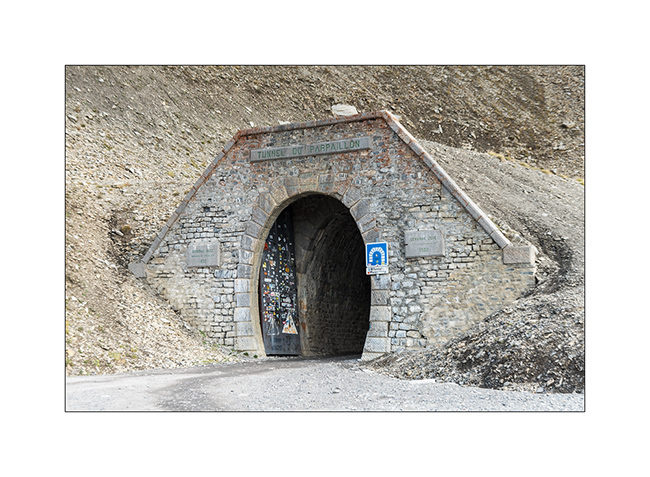 7. VLV stops before crossing it, it is time of the Emile's lunch. 😉
 


 
 
8. This tunnel, finished in 1894, is 577 yards long! He secured a rear road to supply the fortress of Tournoux, in Haute Ubaye.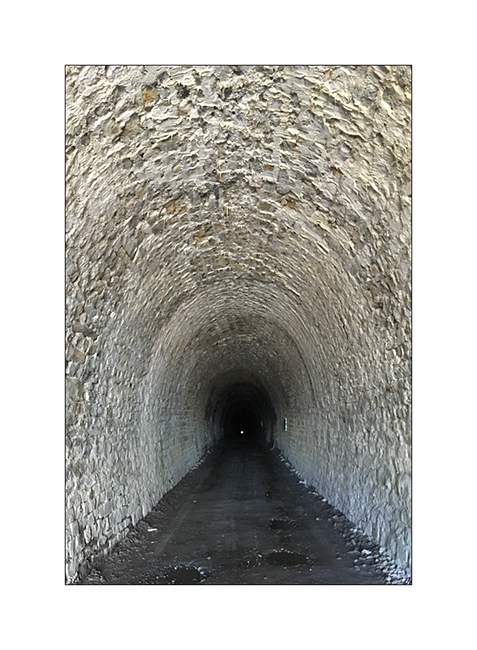 9. on the other side, the view is also magnificent.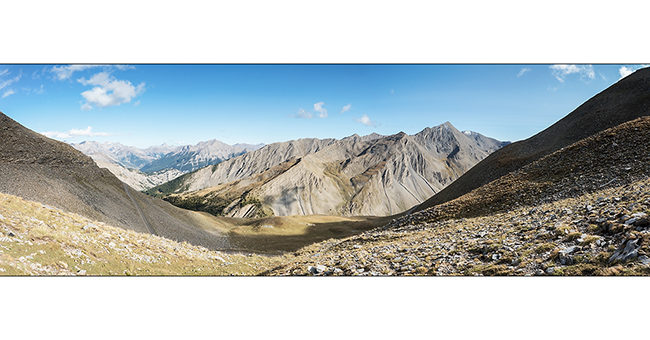 10. Narrow passage.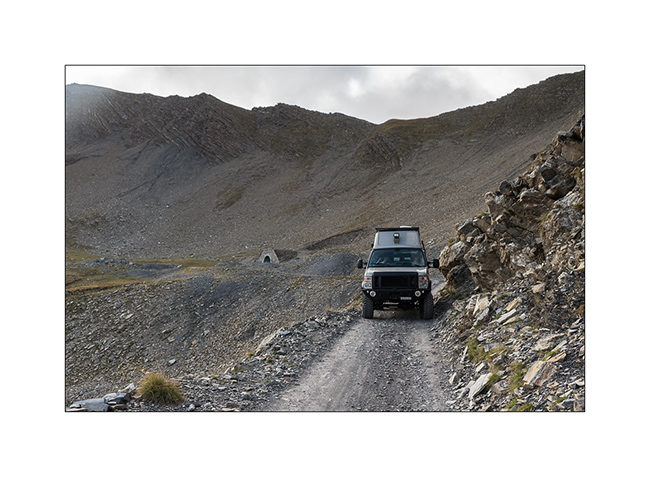 11. Even if it doesn't look like, the descent is steep by location.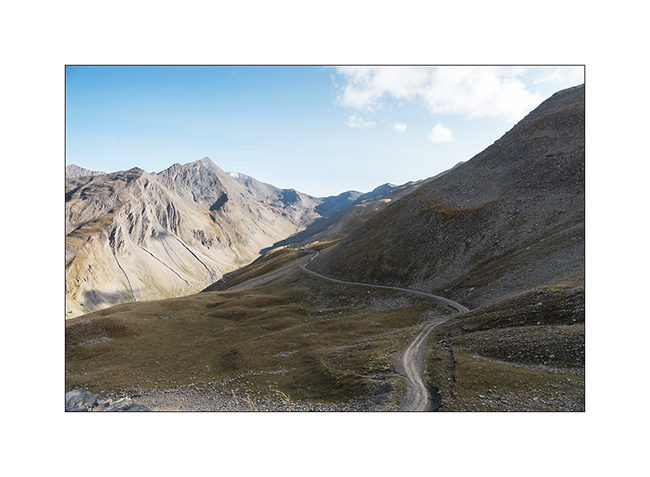 12. But nothing to "impress" VLV.
 


 
 
13. Light effects…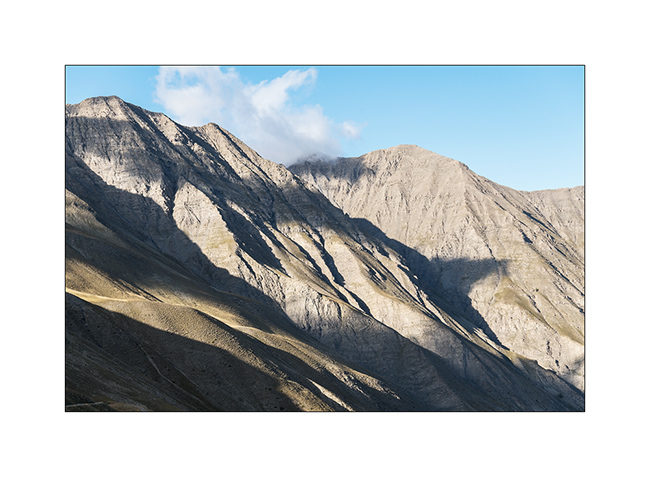 14. Close, the Italien Alps.
 


 
 
15. We camped in the descent, near a small chapel, and the night as been cool…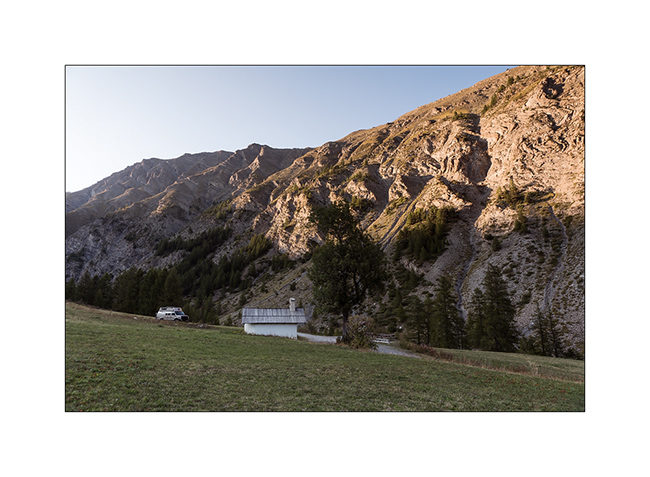 Continuation of the story of our trip in a few days…