Italy
now browsing by tag

We leave this beautiful place to discover others…


1. Going down from Colle Fauniera.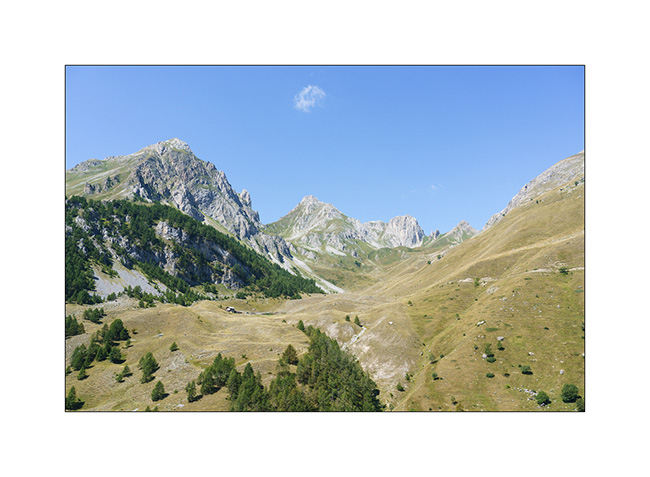 2. We find a boondocking place on the edge of a pretty river, very close to the French border from where we will hike tomorrow.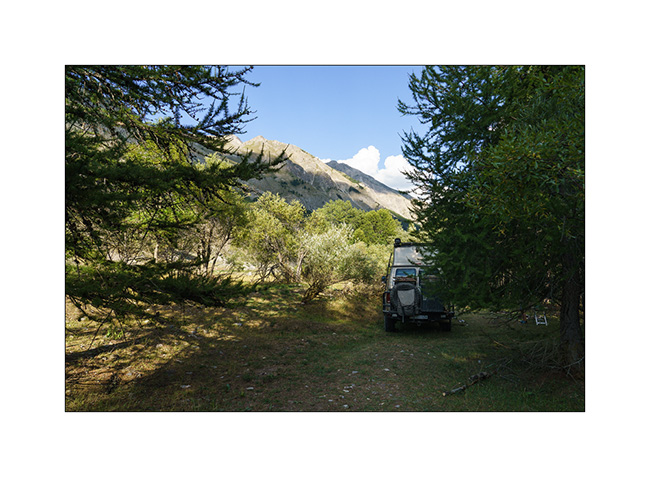 3. …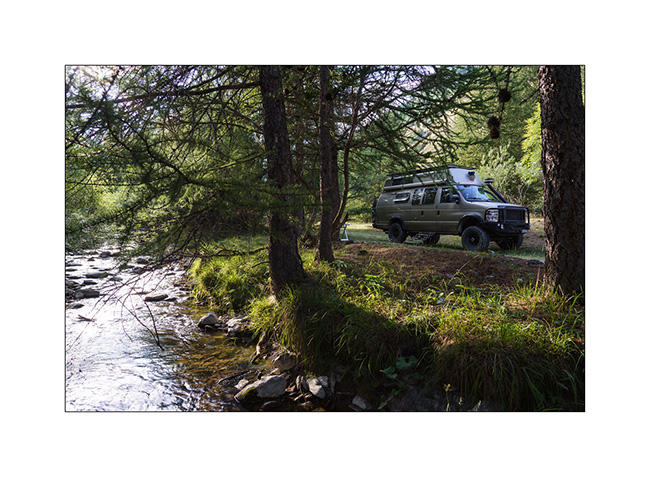 4. And we build a dam on the river!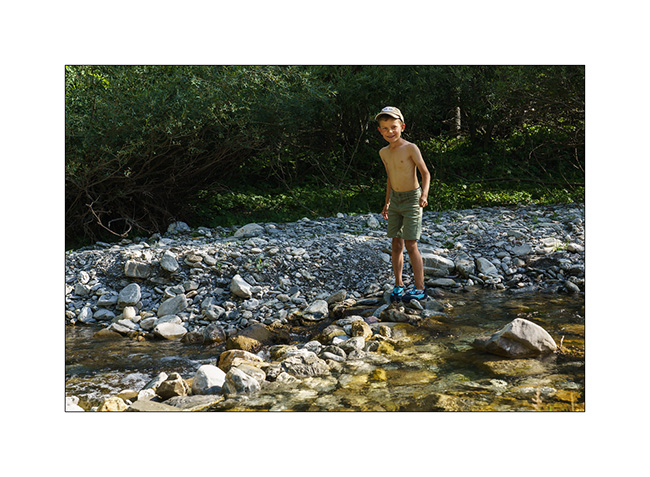 5. …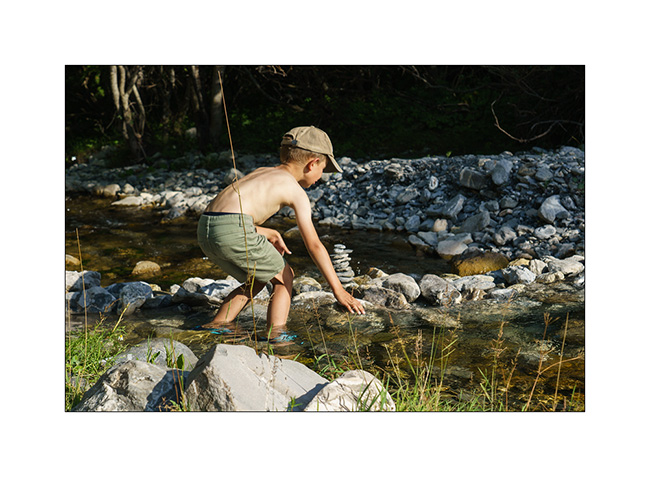 6. …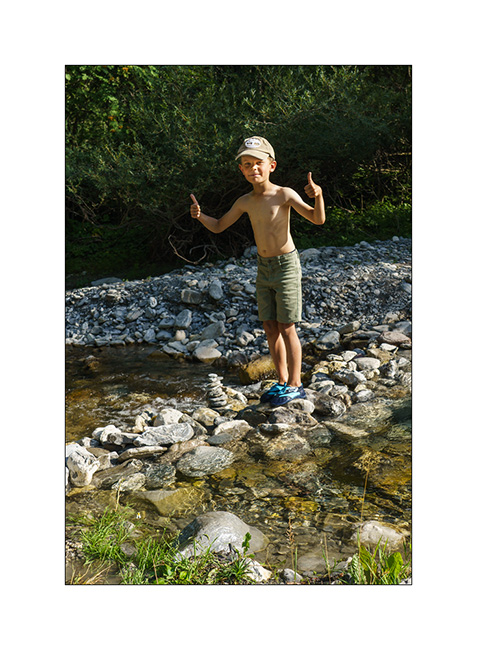 7. Leaving VivaLaVida early the next day for a nice mountain hike to discover several lakes.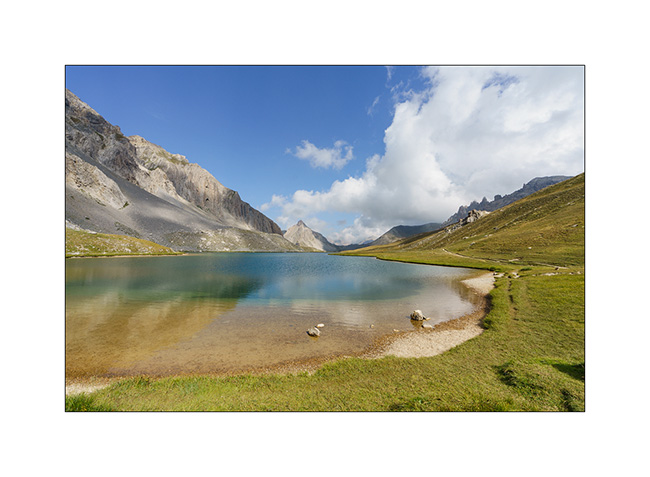 8. The goal of our day: the Lake of Roburent which I wanted to discover for a long time.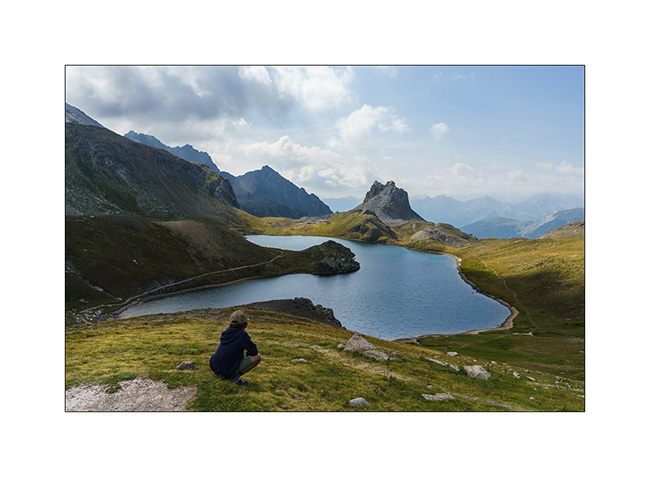 9. That's where we picnic…





10. .. and Emile plays for a while.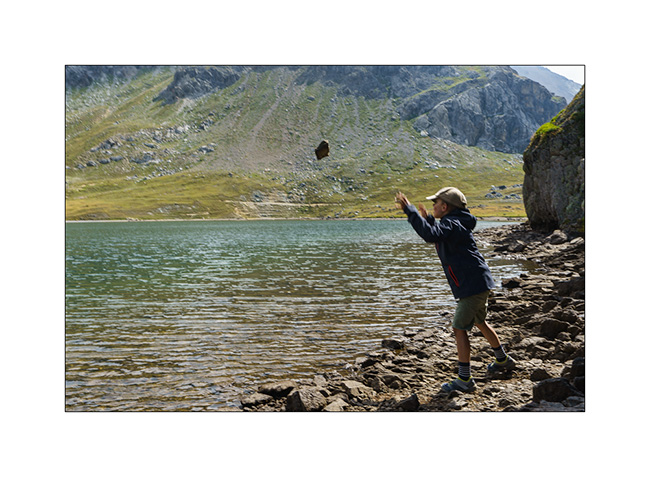 11. We start the way back with a climb to the Col de Roburent.





12. Emile frolics like a goat!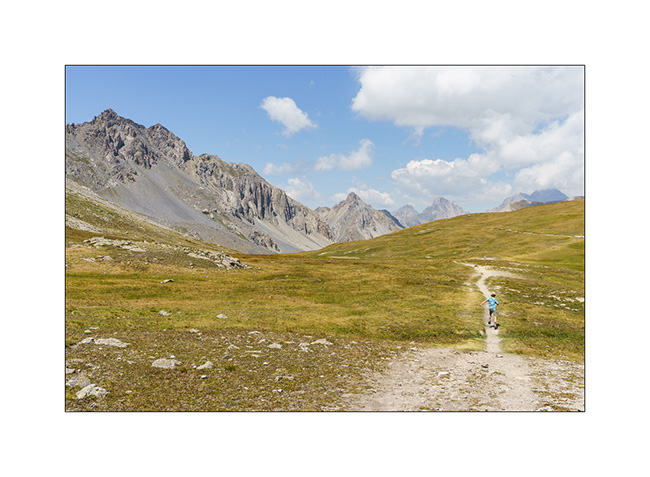 13. The valley we descend with the Lake of Orrenaye.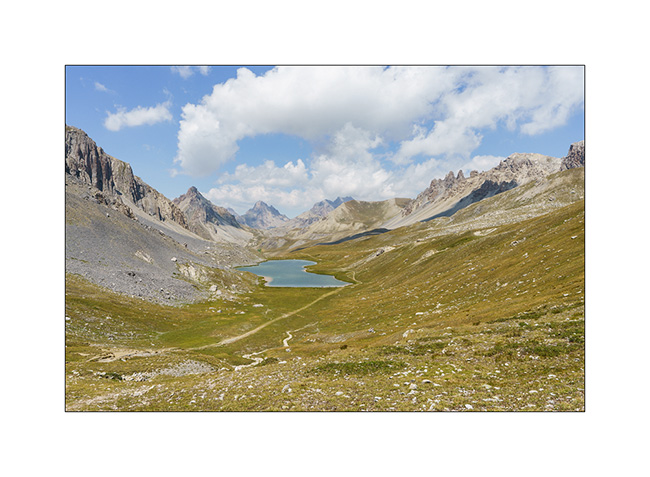 14. We stop there to refresh ourselves before returning to camp at the same place as yesterday…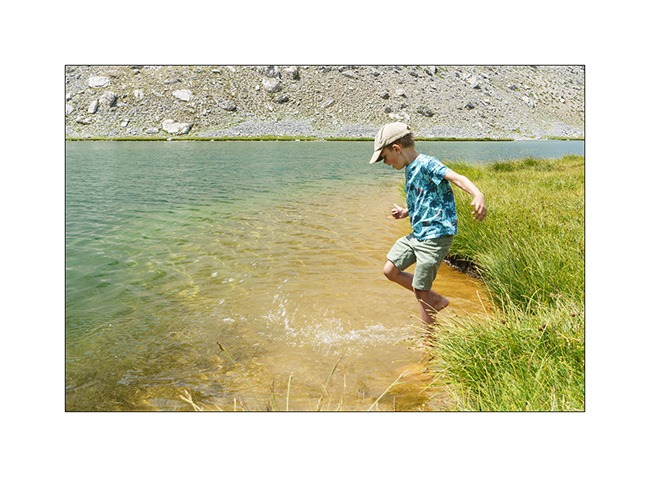 Continuation and end of our three week trip shortly. 😉




1. Wake up on these beautiful mountains that serve as summer pastures.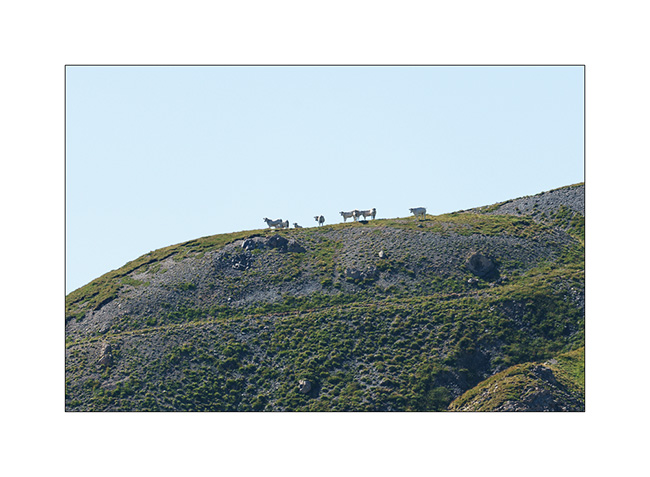 2. Emile explores the surroundings.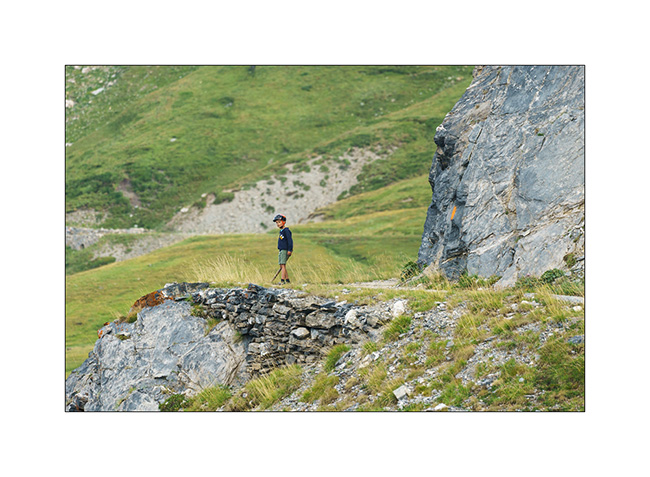 3. …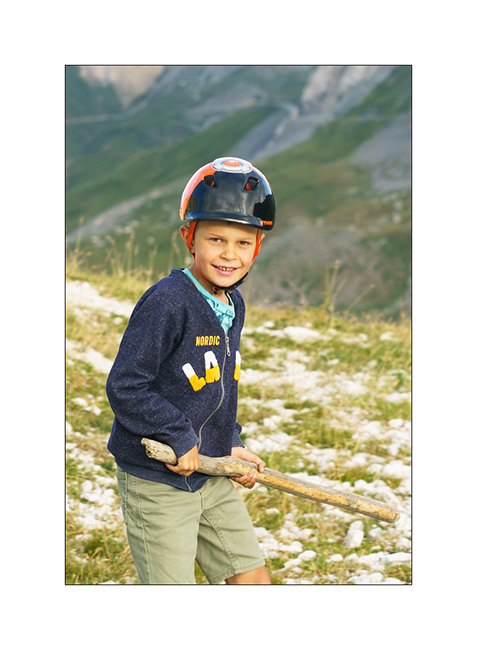 4. A golden eagle flies over, watched by a kestrel.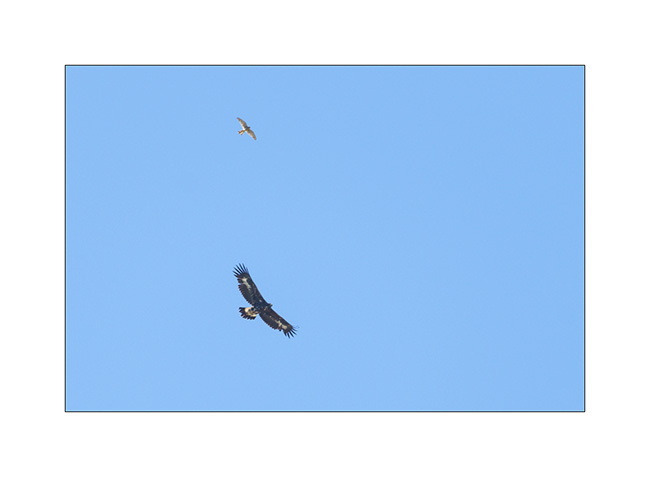 5. Panoramic from our camp.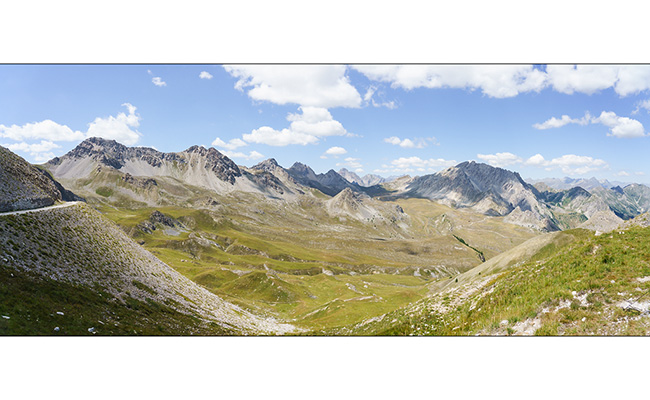 6. Watching the marmots.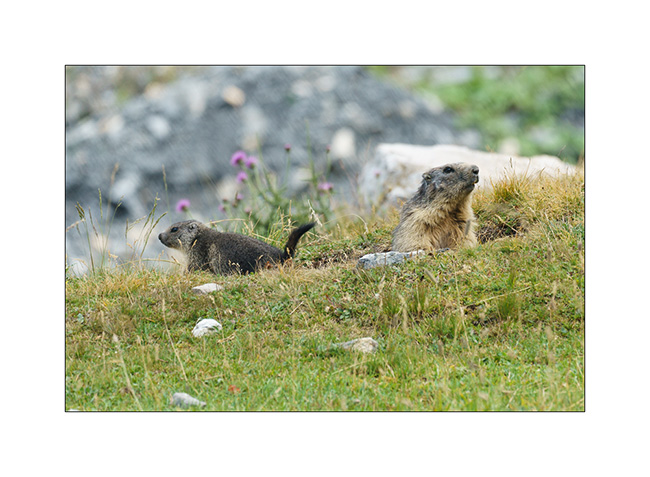 7. Emile loves it!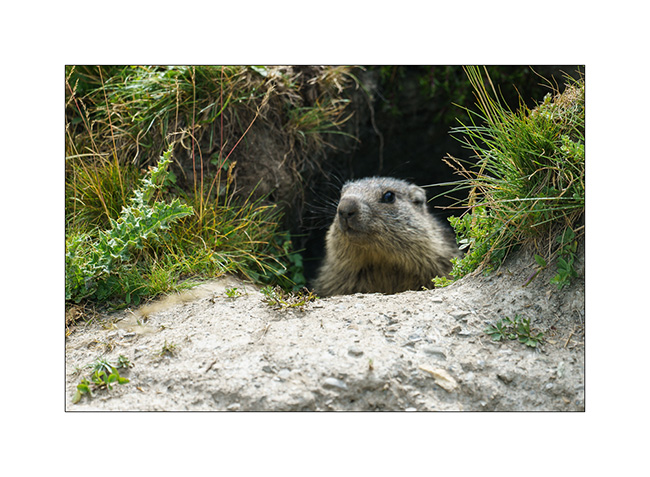 8. On a hike, VivaLaVida is waiting for us at the camp.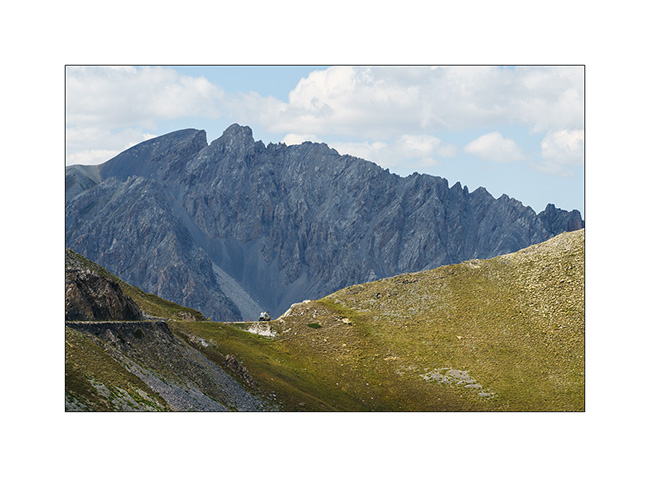 9. Curious depression that looks like a kind of sinkhole.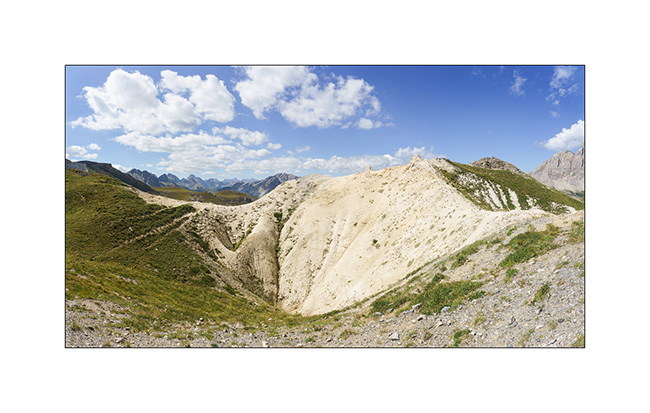 10. The end of the day brings us beautiful lights again…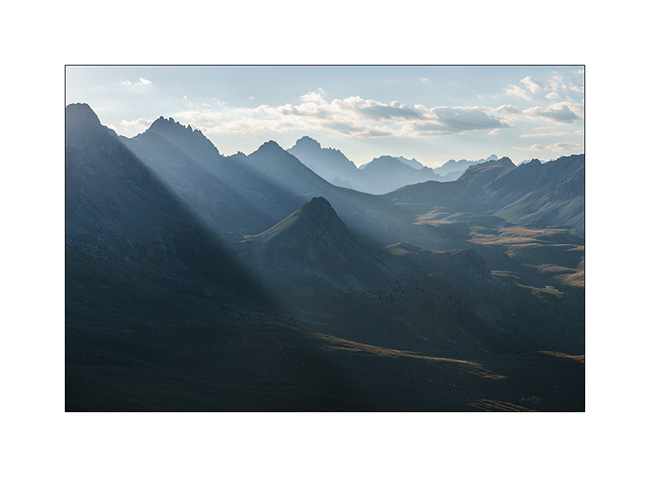 11. …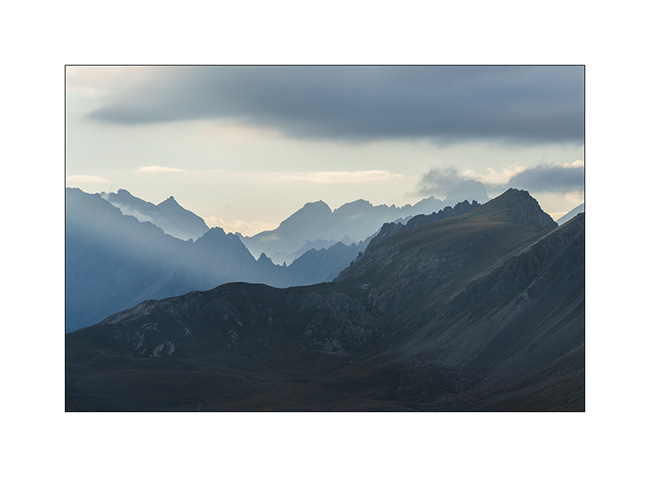 12. Rays in the distance…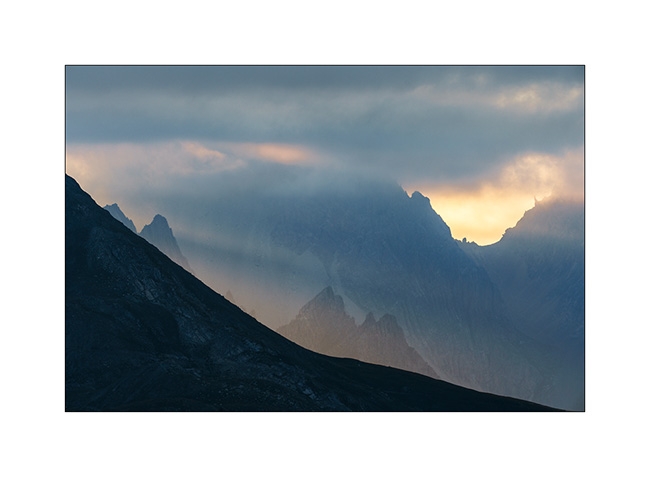 13. Our camp.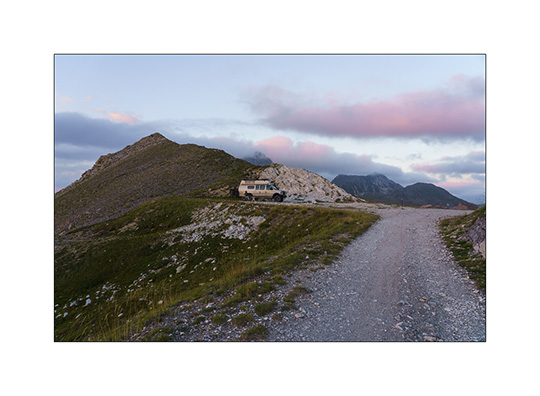 14. Last colors…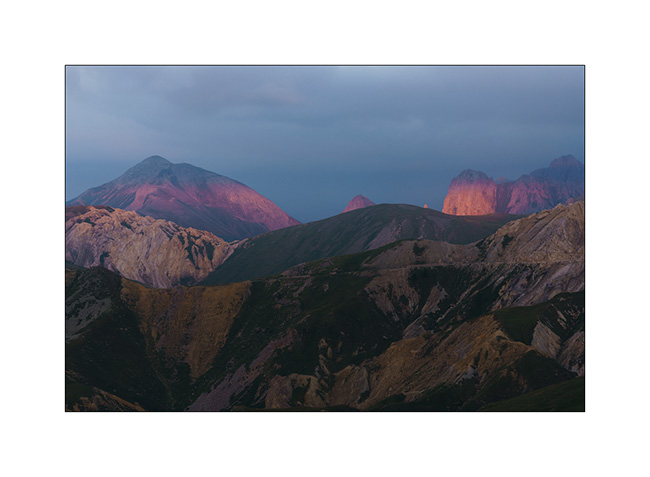 15. Sunset…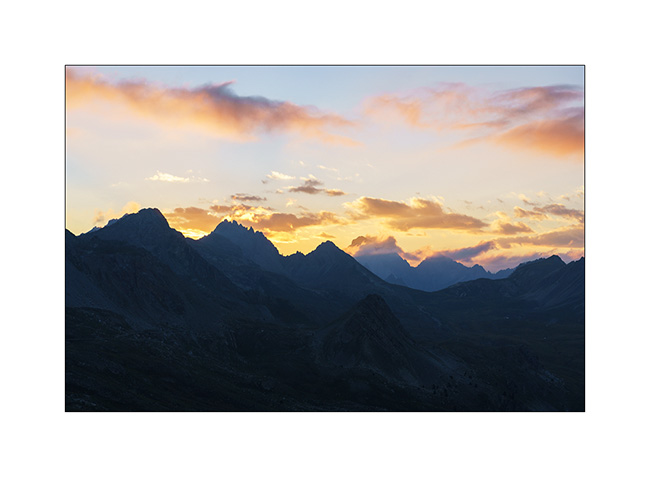 16. Dusk…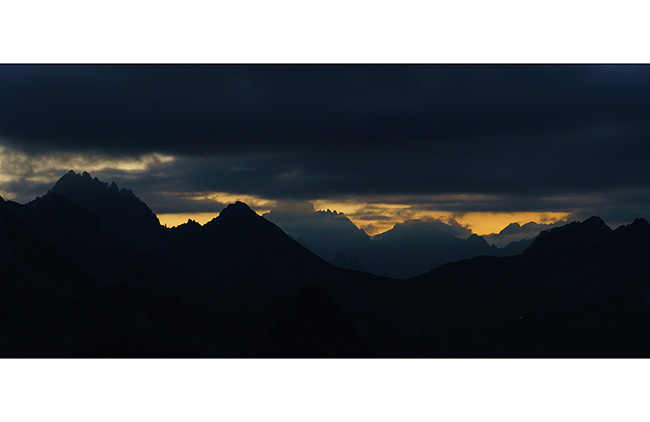 Continuation of our little journey very soon!



After Colle Agnello, we continue to discover high altitude trail.


1. Ascent in the rain…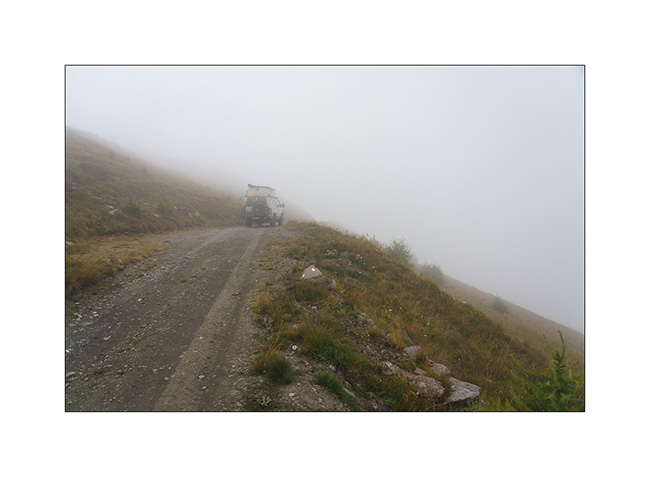 2. Fortunately, after lunch, the sky starts to open.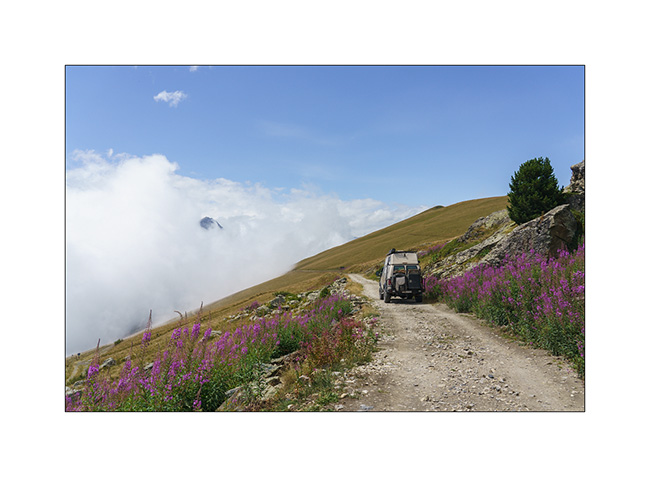 3. We are again at more than 6,500 feet elevation.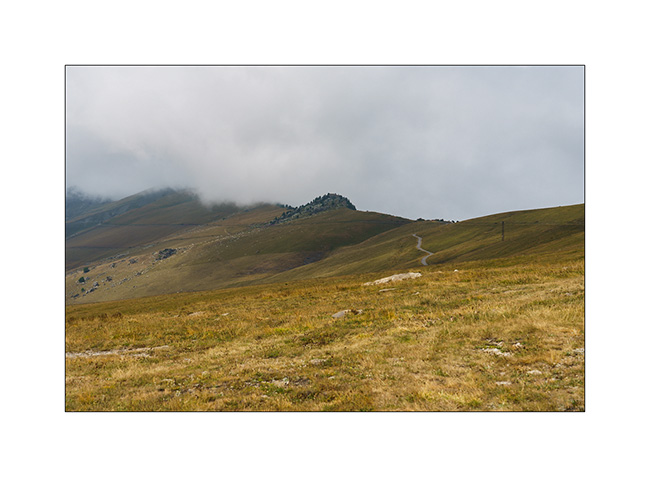 4. And the sun returns in late afternoon.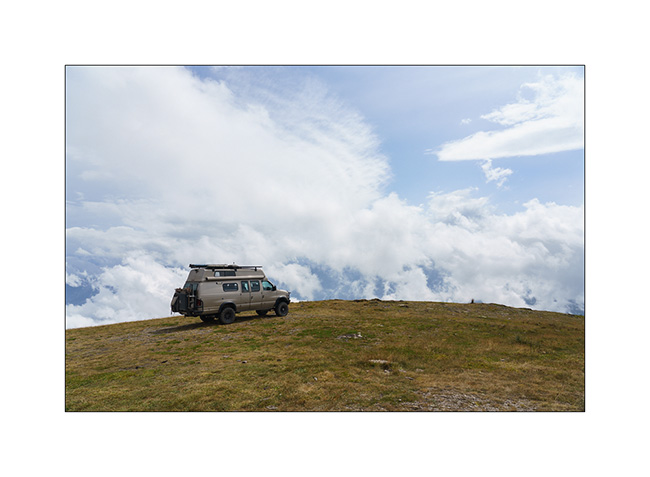 5. The clouds still cling to the north.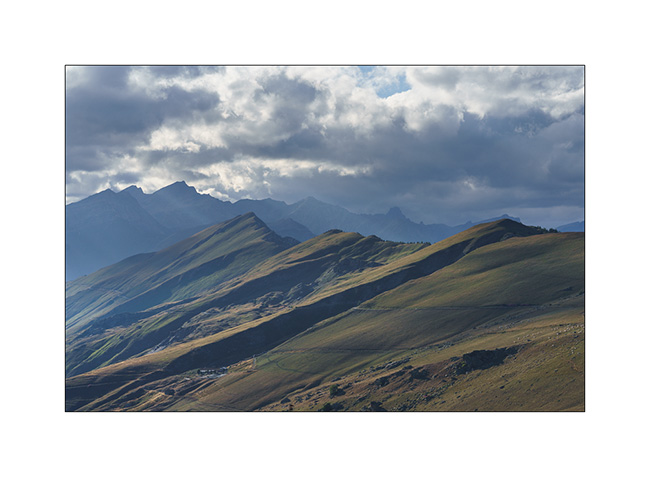 6. Emile trains on his bike.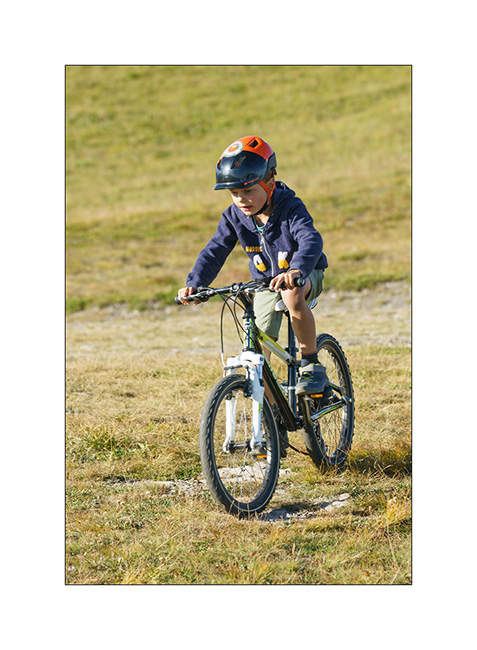 7. View from above…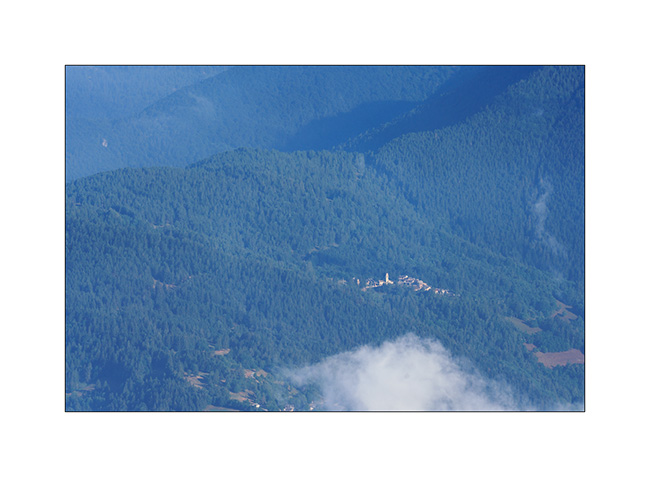 8. In the distance, the Maira mountains that we will discover later.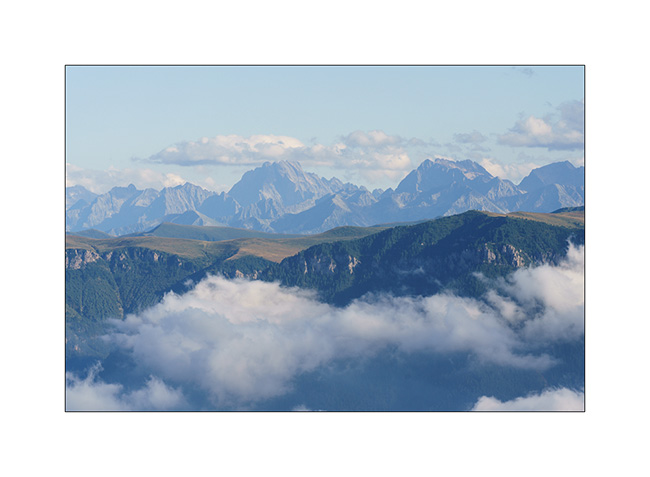 9. In the morning, blue sky is back.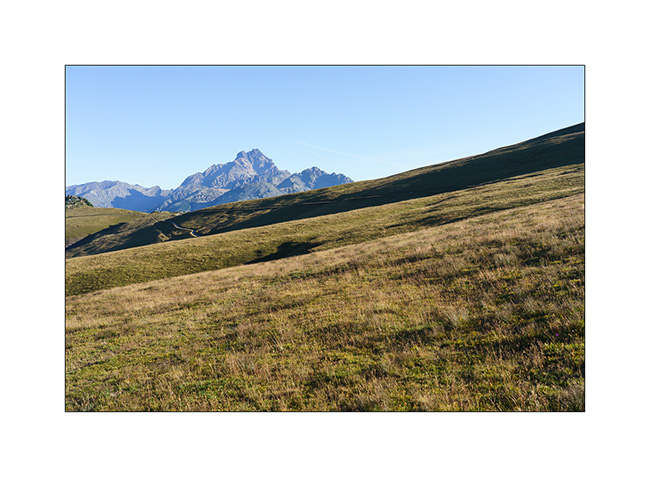 10. On the Strada del Canoni trail.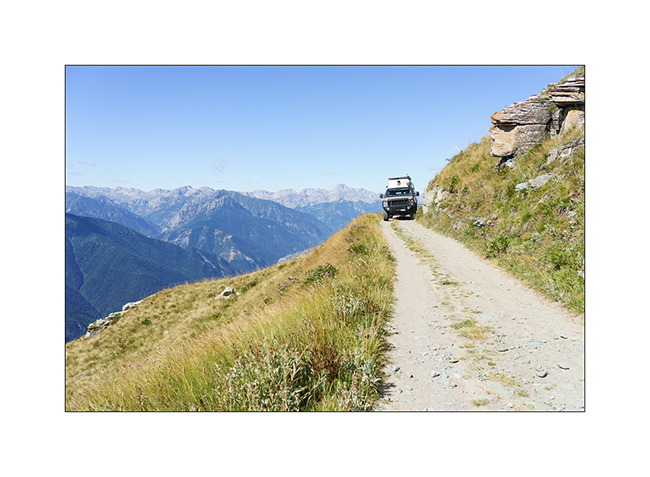 11. Distant view…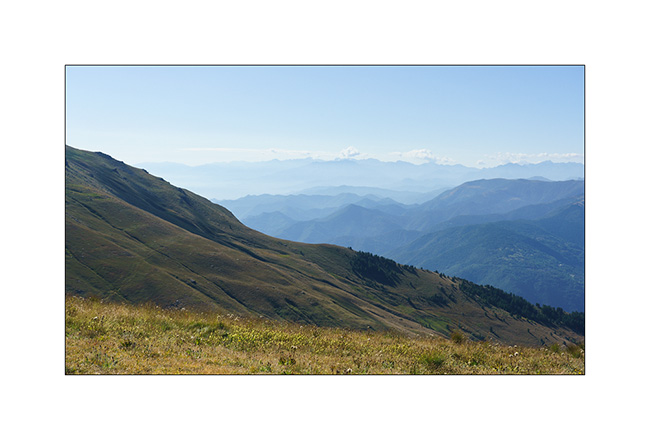 12. After having tried to reach the Maira by the Meja valley which we discover closed by a gate, we climb there by the Colle Fauniera.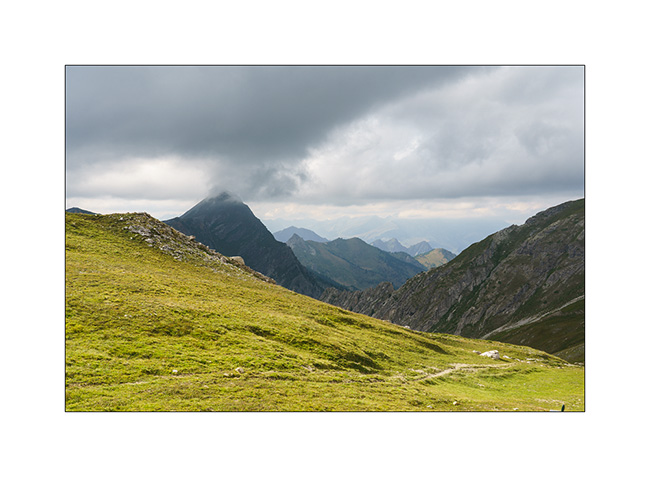 13. It is a pass visited by the Giro and a sculpture recalls it.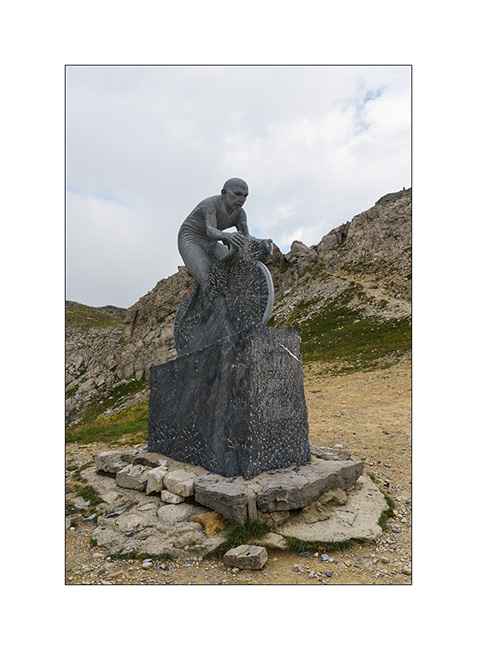 14. We discover the trail of the Maira Stura from the East side, looking for a boondocking place.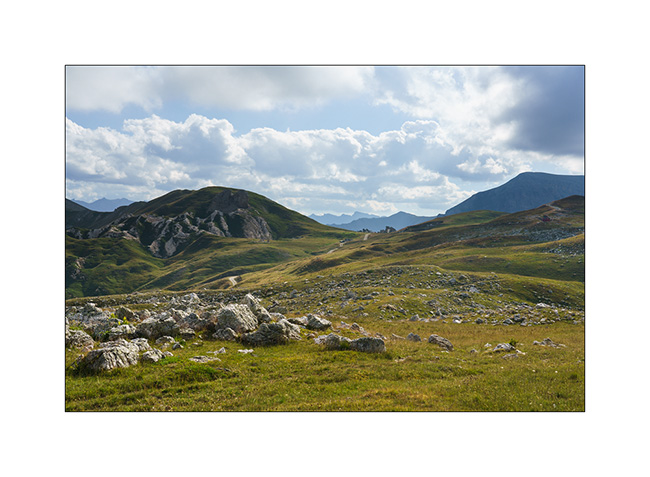 15. The massif is spectacular, alternating limestone walls and high meadows.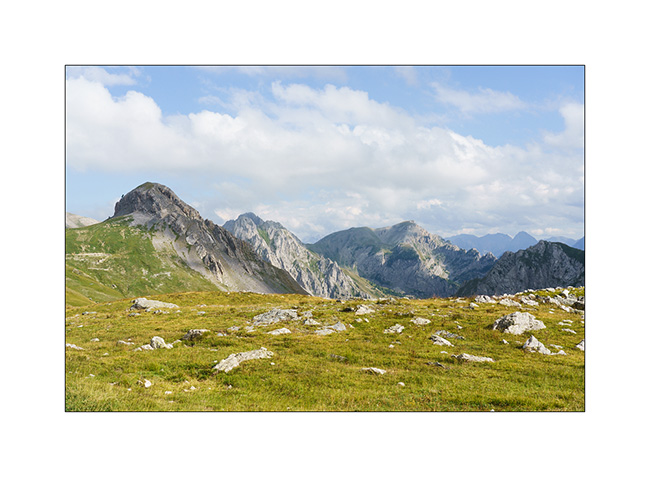 16. …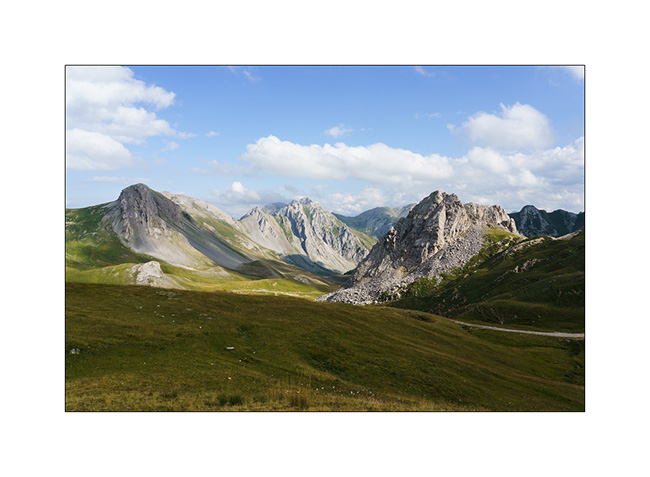 17. VivaLaVida on the trail.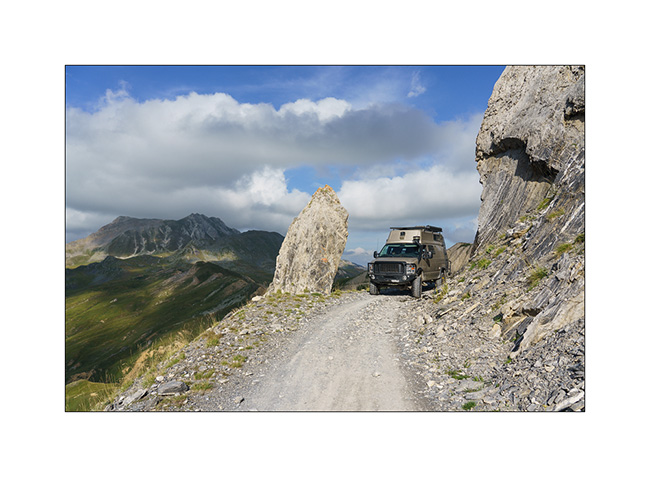 18. Val Meja from above.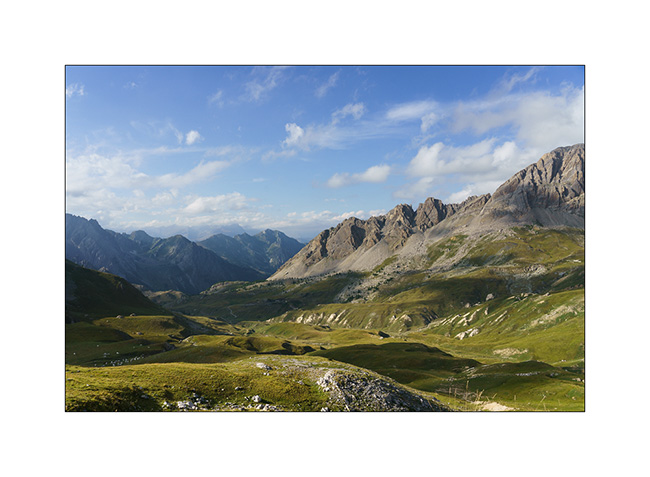 19. Sunset from our camp.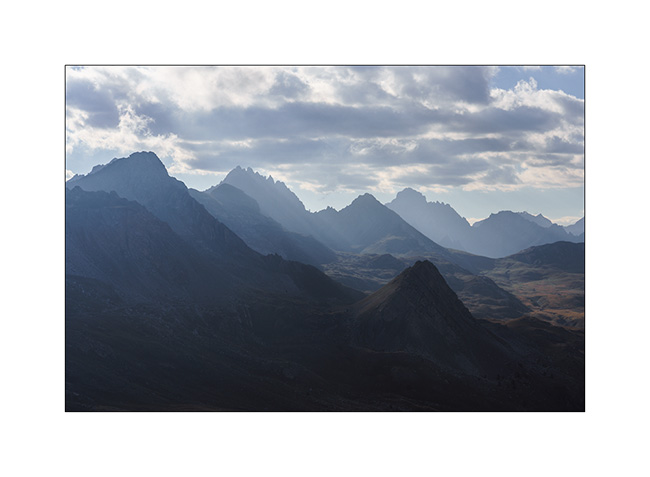 The trail being closed to motorized vehicles on Sunday, we spend a full there day enjoying this beautiful panorama. We'll tell you that soon. 🙂




1. Dernière soirée dans le Val Argentera.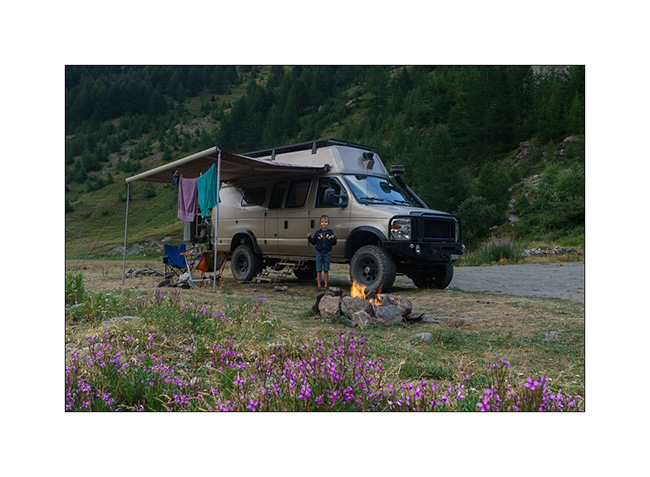 2. Le Lago Nero (Lac Noir), proche de la frontière franco-italienne, bondé ce jour-là alors que plusieurs colonies s'y sont données rendez-vous pour la journée. Nous décidons ainsi de poursuivre la piste vers un autre lac d'altitude.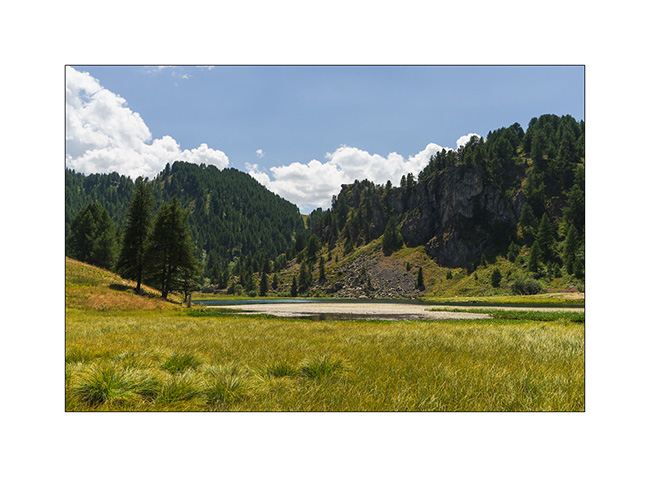 3. Campement à 2'400 m. d'altitude.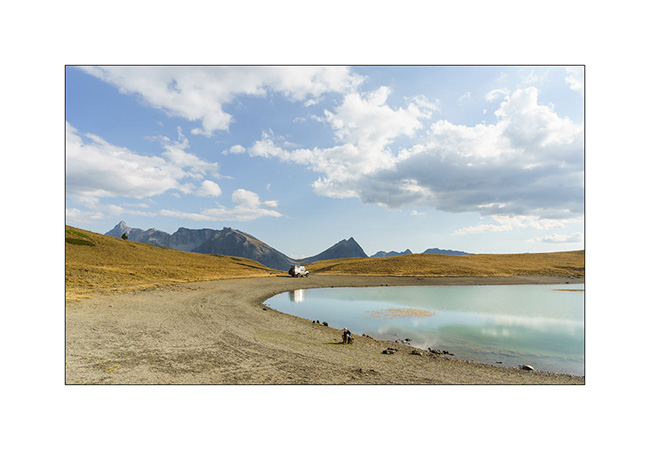 4. Emile s'entraîne à faire des ricochets.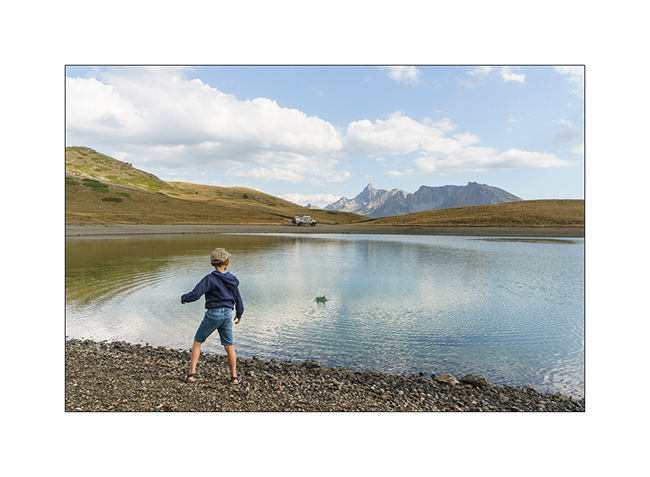 5. Quiétude…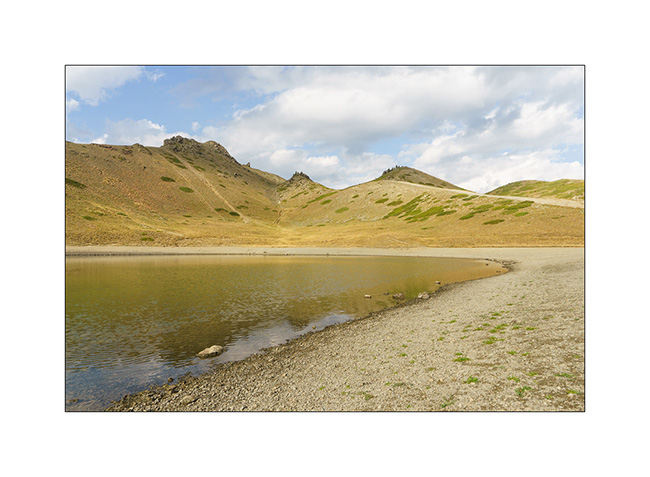 6. Préparation du souper.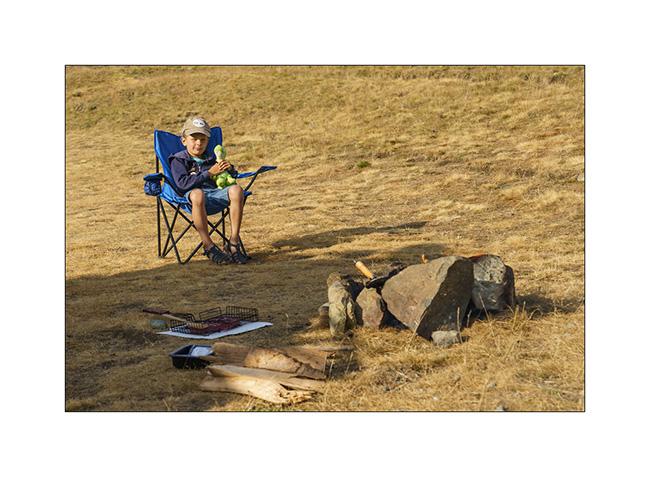 7. Couchant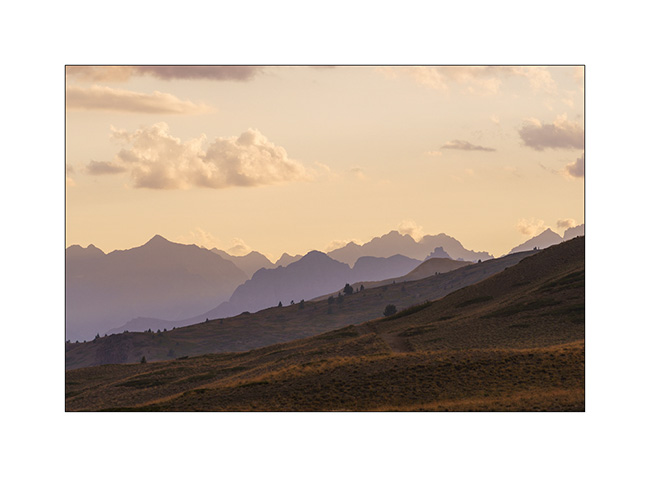 8. On se couvre un peu alors que la brise du soir rafraîchit l'atmosphère.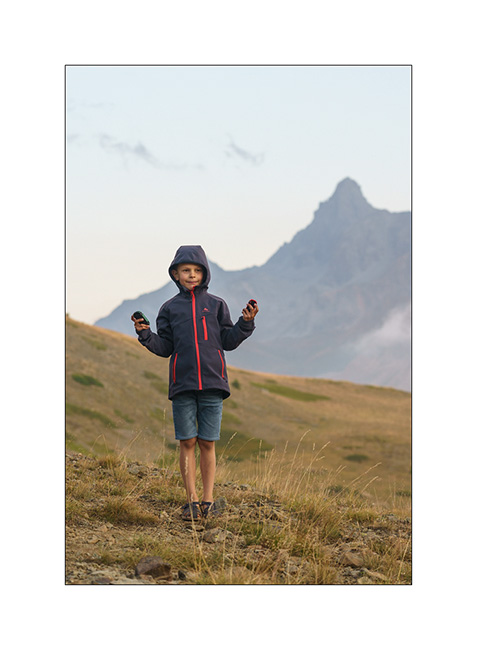 Ensuite, nous partons découvrir le Colle Agnello qui relie la haute vallée du Queyras à l'Italie. La vallée qui y mêne est magnifique, nous y reviendront à l'occasion.

9. Dernier lacets avant le col alors que la brume bouche le versant italien.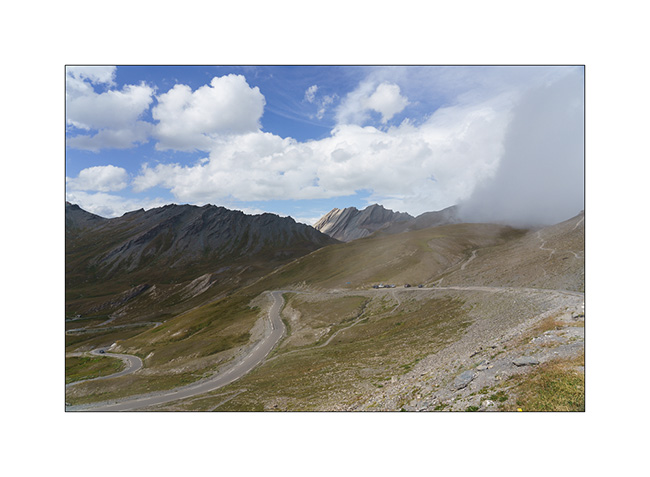 10. Nous trouvons un bivouac sur le versant italien, près d'un petit lac.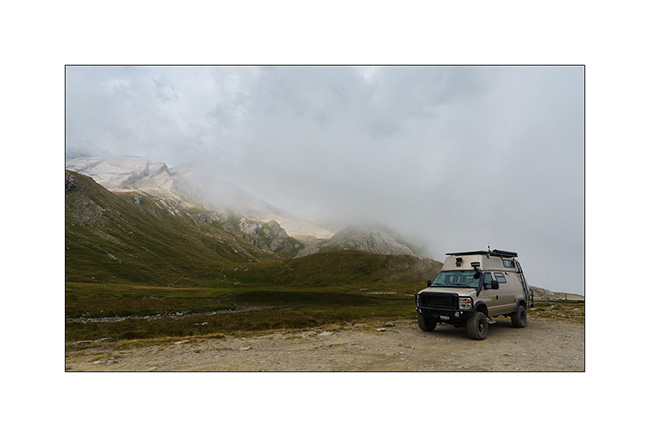 11. Et surprise, la brume se retire en début de soirée…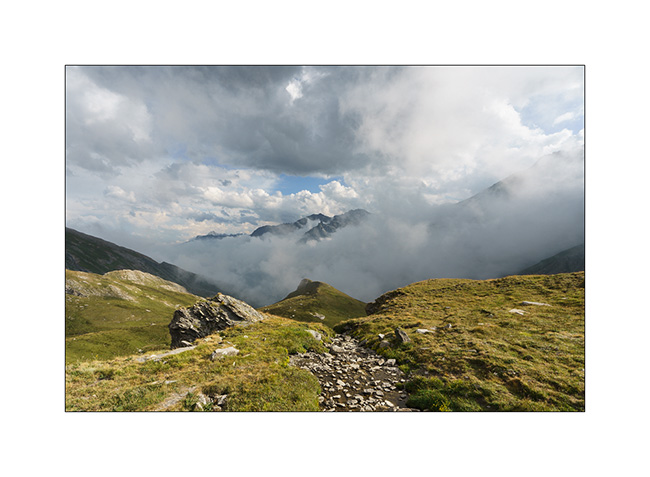 12. J'en profite pour tirer le portrait à ce joli petit lac.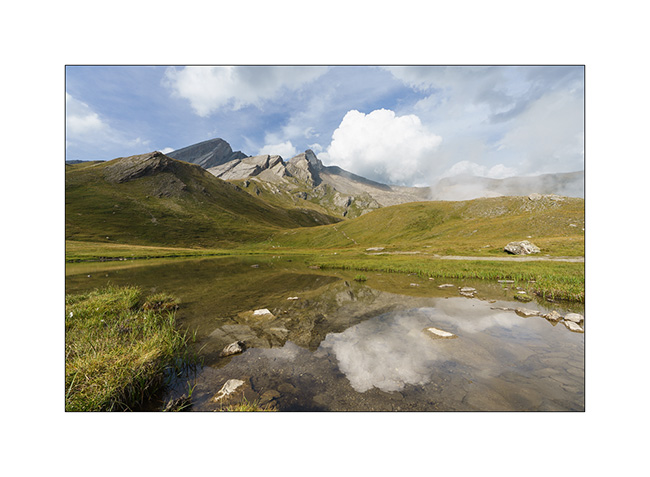 13. Dernières lueurs sur les sommets.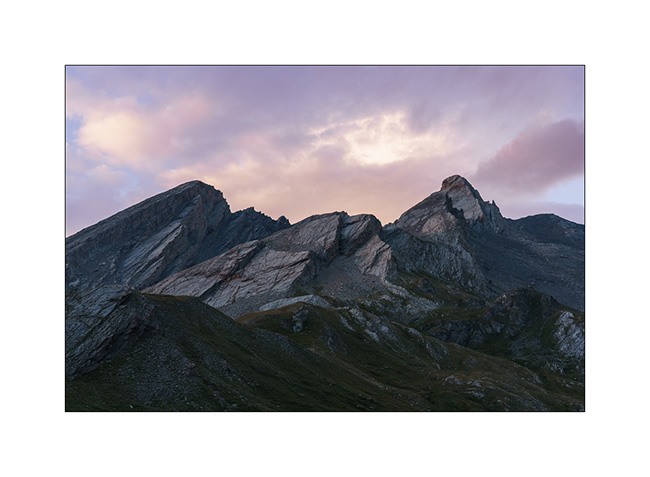 14. Village aux traditionnels toits de pierre sur la descente côté italien.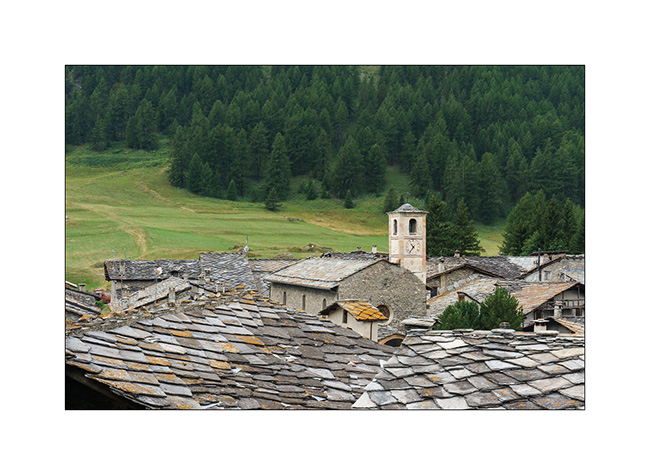 La suite dans le prochain post.



After these two days around the Colle del Nivolet, we move a few miles South along the first alpine foothills which border the Piedmontese plain..


1. Short stop at Pont-Canavese to refurnish us with various groceries.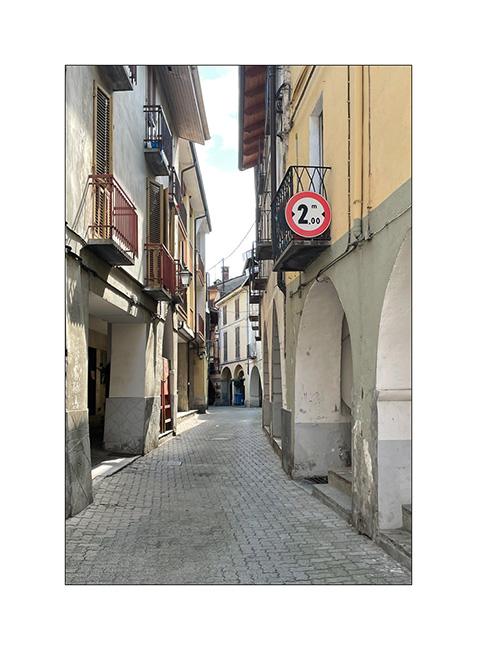 2. This village offers the typical architecture of the region with narrow streets and houses build over the sidewalks and stalls thus shaded.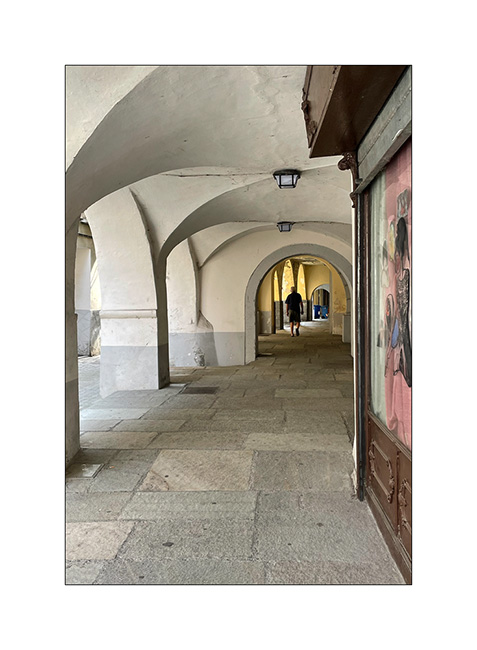 3. Then, a nice climb on the trail that leads to Colle del Colombardo and its imposing sanctuary overlooking Turin.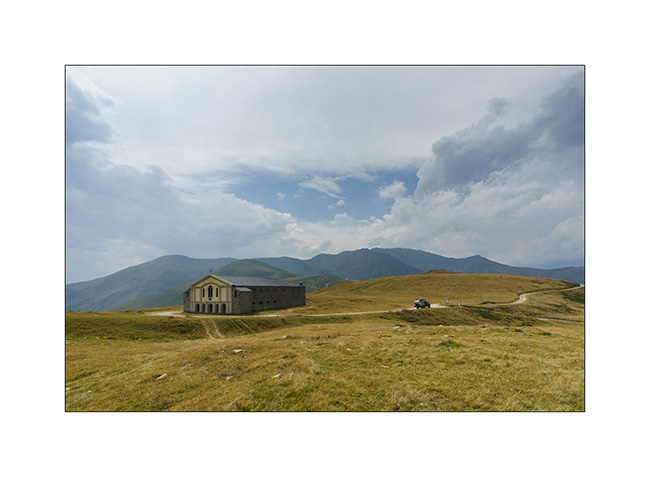 4. A few storms are brewing, which will however avoid our camp.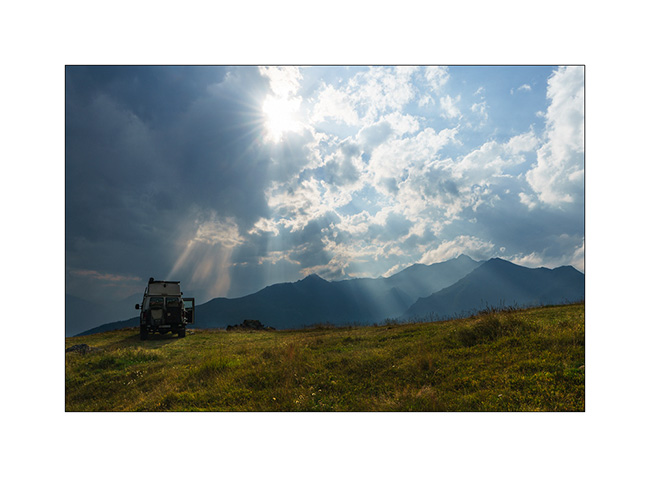 5. We sleep on a hill, along the descent on the south side.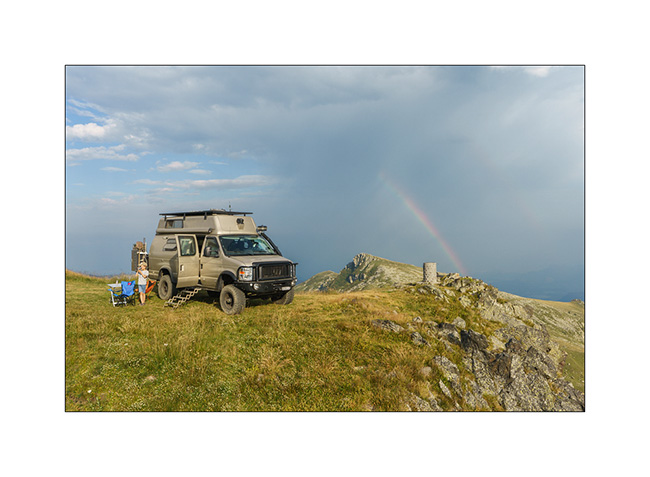 6. Sheepfold…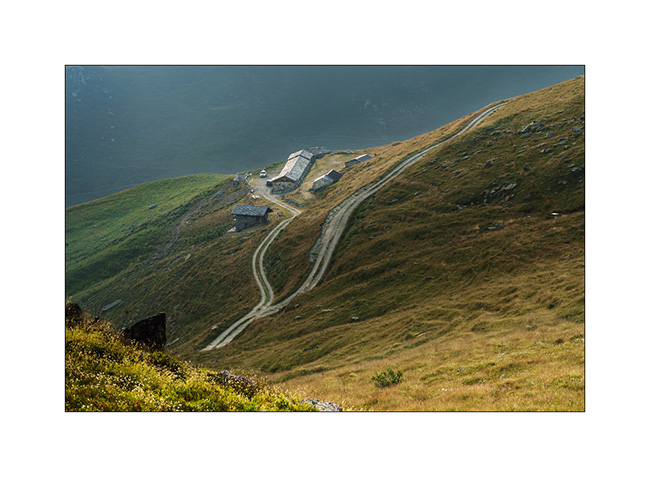 7. Quiet end of the day…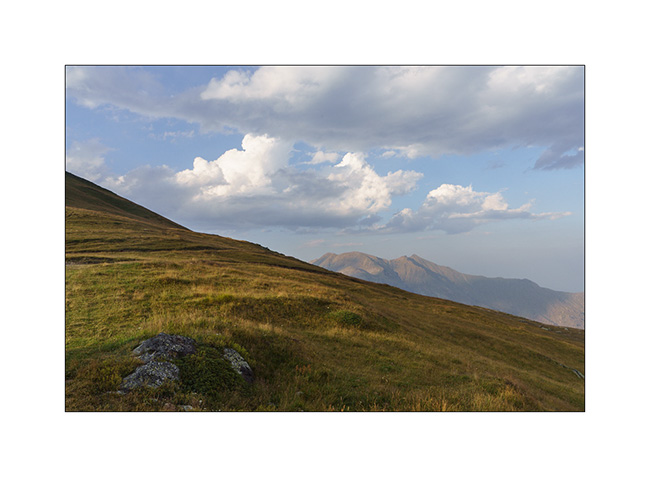 8. The next day, we go back to the Colle del Finestre that we discovered last year in order to access the Strada del Assietta which was closed during our previous visit. Souvenir at Colle del Assietta.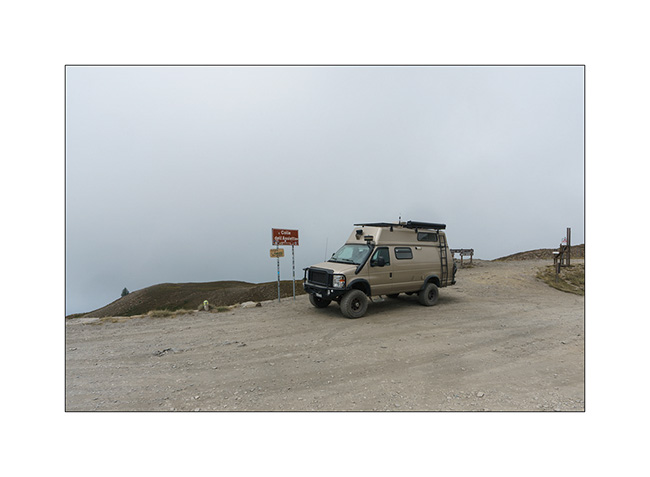 9. This old military road winds for about twenty miles between 6,000 and 7,500 feet above sea level, connecting Colle del Finestre to Sestriere. However, German tour operators specialized in 4×4 trips have almost transformed it into a motorway, rushing there every day in dozens of convoys of 10 to 15 vehicles each, to such a point that it is now closed on certain days of the week to preserve some peace for pedestrians and cyclists.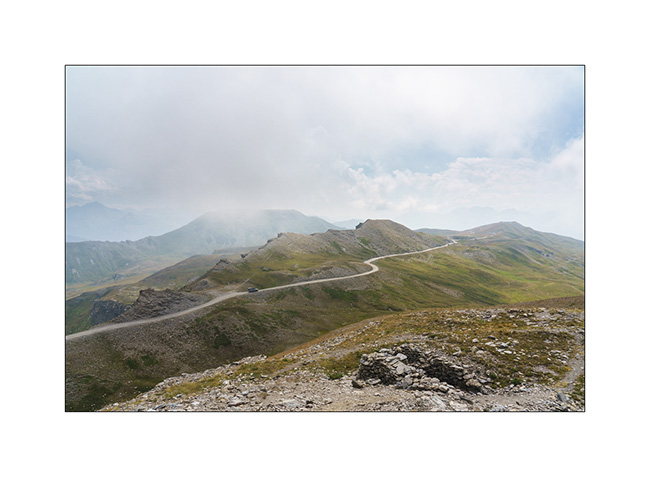 10. We take a secondary track to find us a nice boondocking place…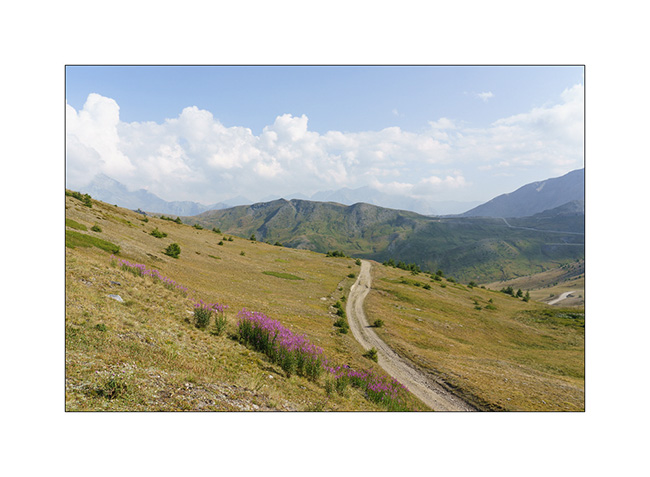 11. … on the ridge, above the Sauze d'Oulx.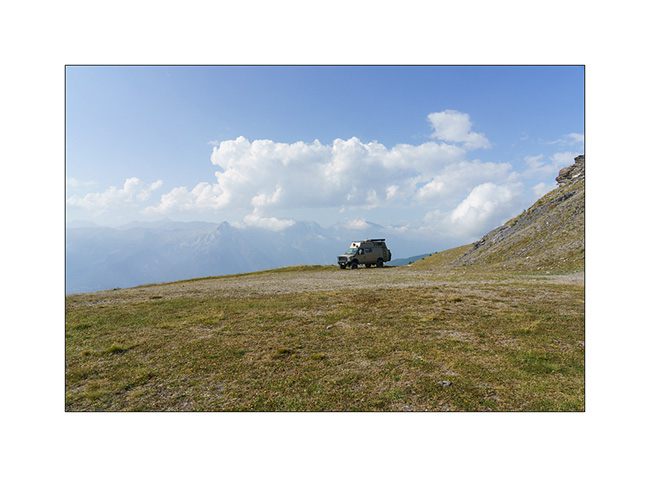 12. Assietta trail from our camp.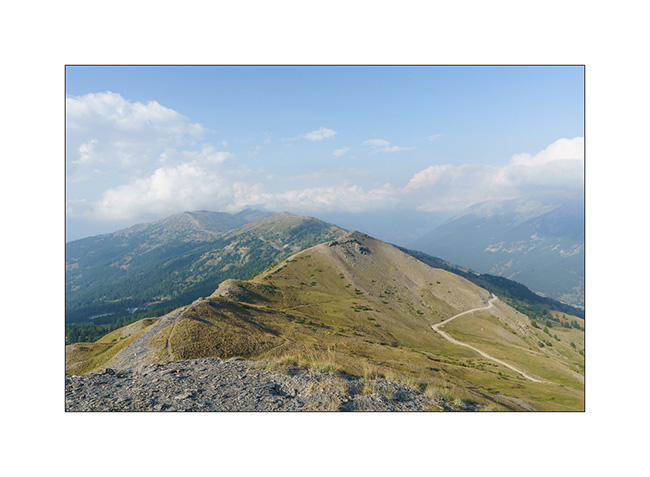 After filling the fridge in Sestriere, we go up the superb Valley Argentera which we had already enjoyed last year. We stay there for two days to enjoy its tranquility and its beautiful river, alone in its upper part which is difficult to access without 4WD.

13. VivaLaVida's camp along the river.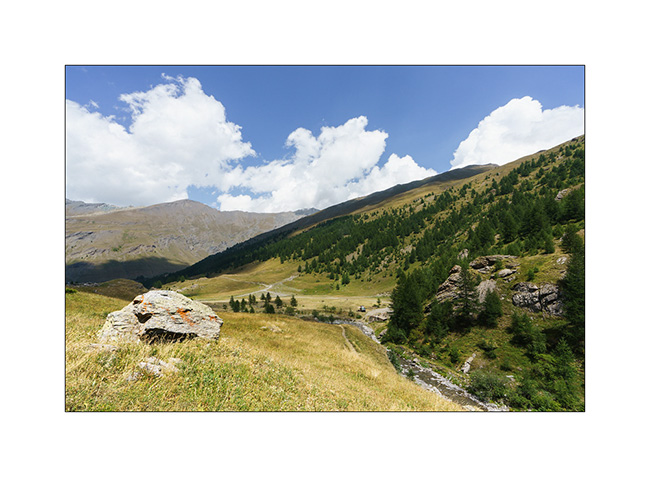 14. Emile enjoys a few lazy mornings… 😉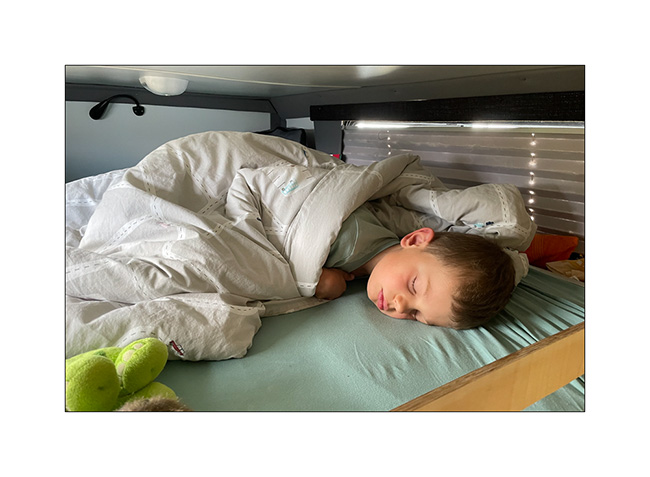 15. Lichens on a rock in the upper Argentera valley.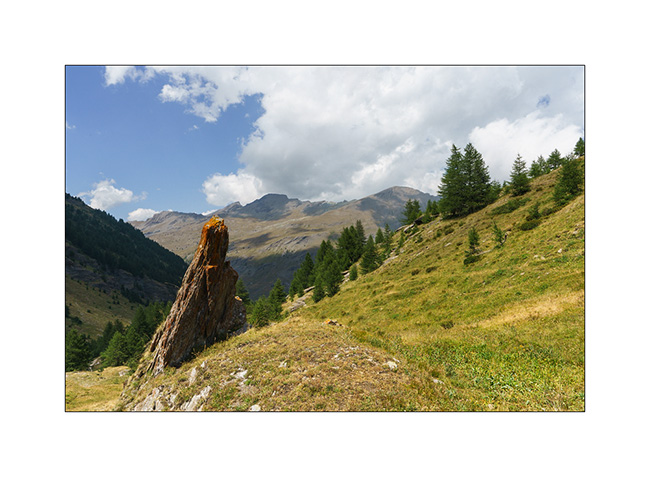 16. Emile is over the moon!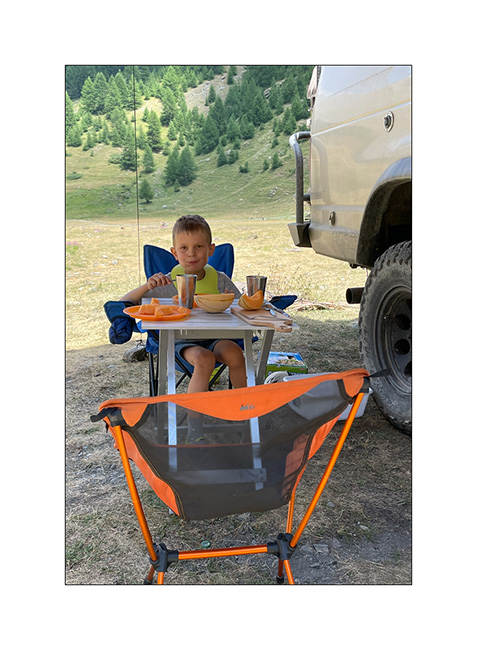 17. Upper Argentera valley.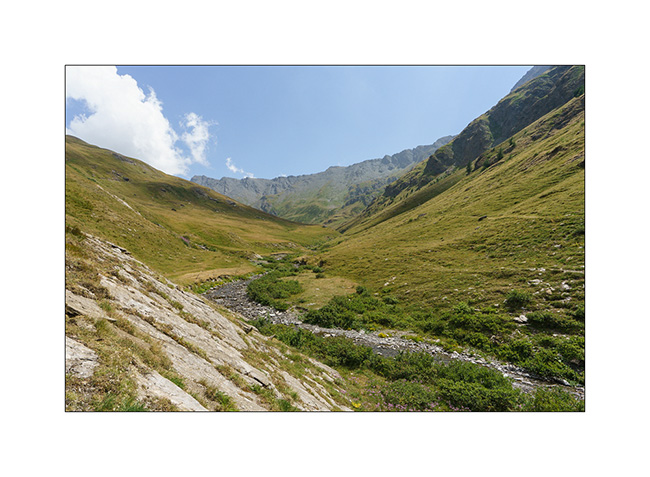 Other of our discoveries in a few days… 😀



After being dislodged by a guard from the Gran Paradiso National Park who didn't want to let us sleep in the car park of the refuge, we went back up the next morning to discover the various high-altitude lakes that dot this magnificent valley..


1. Departure for the lakes overlooking the Colle del Nivolet.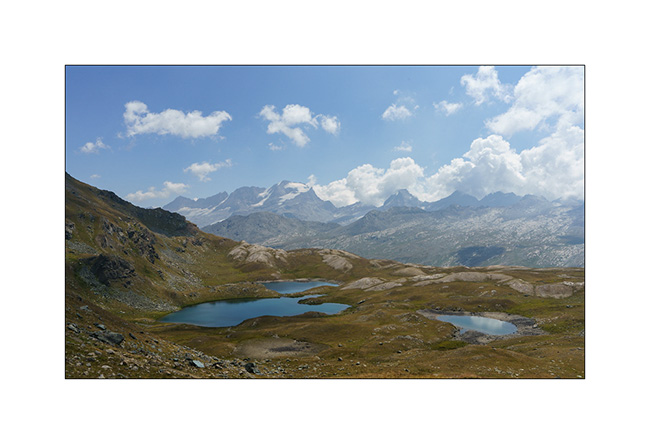 2. Here are the several first.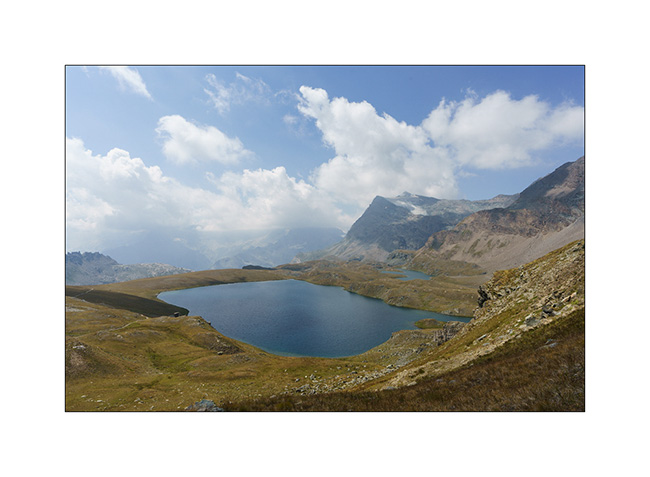 3. Emile has fun crossing a stream…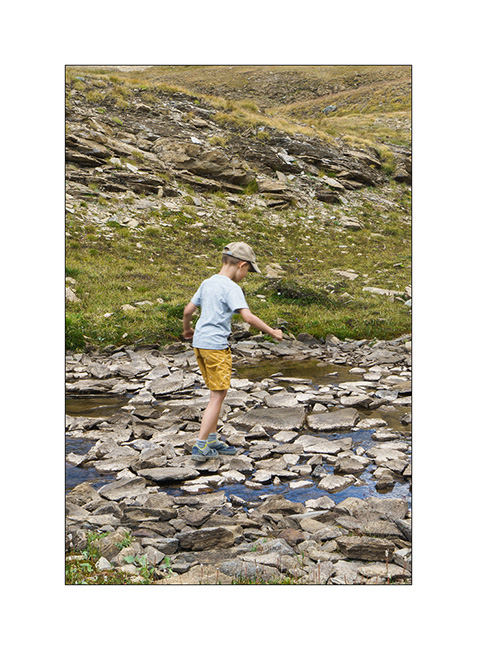 4. … from stone to stone.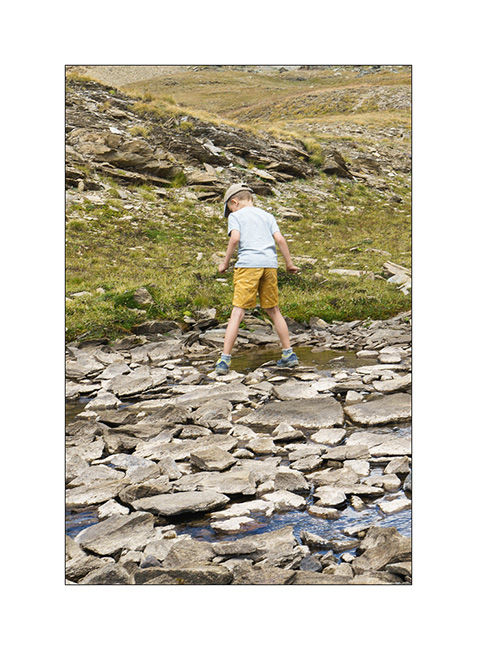 5. …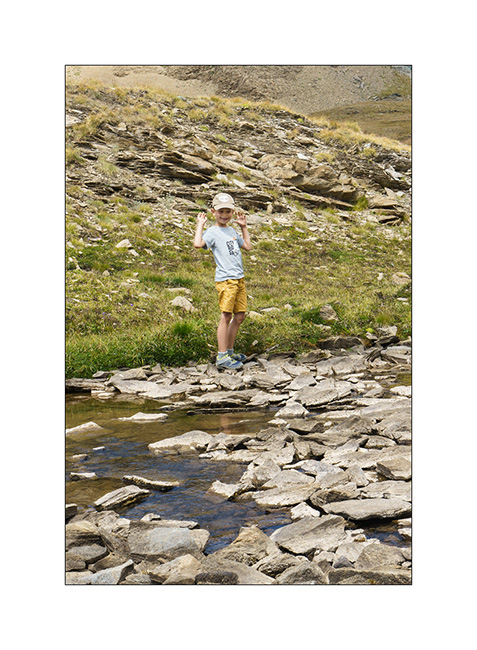 6. …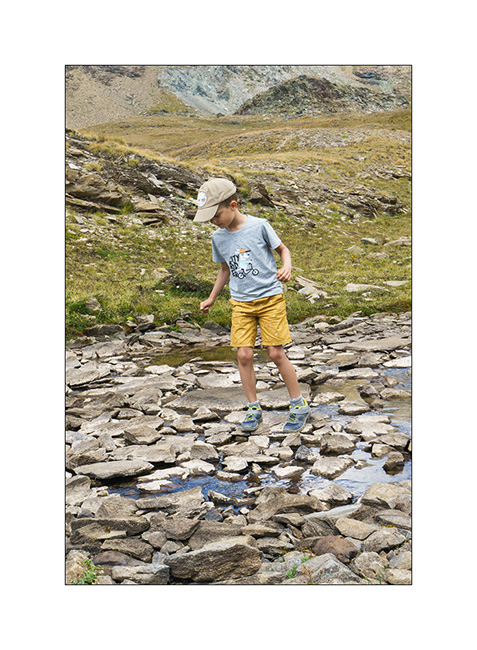 7. Altitude pond…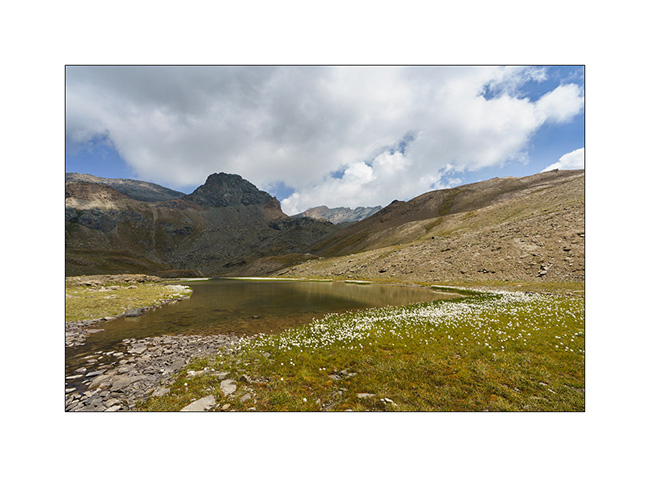 8. Another just below.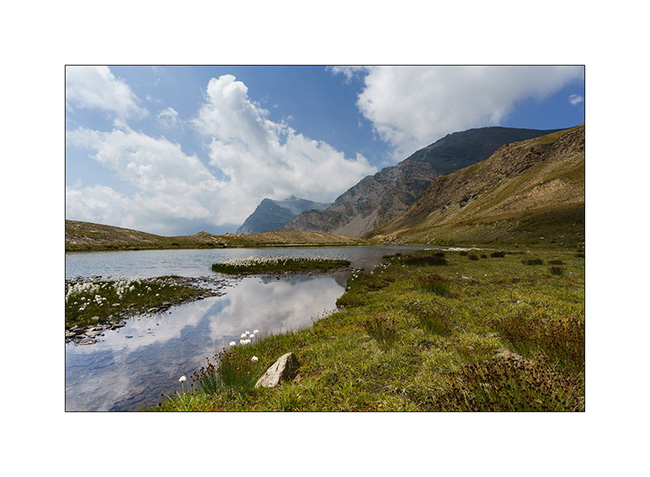 9. From the highest point of the day.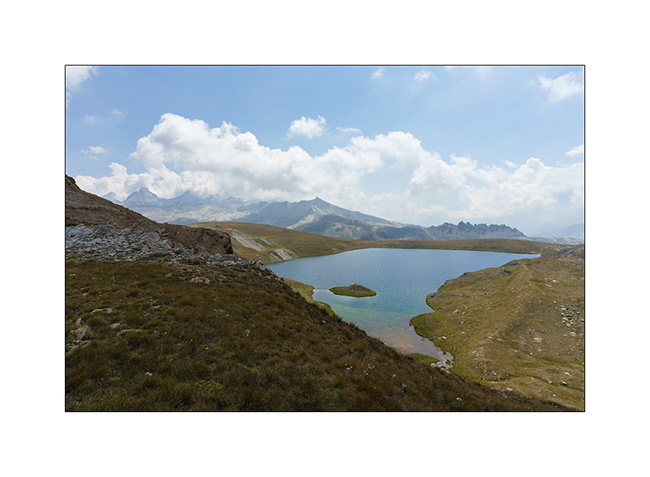 10. Emile in deep meditation! 🙂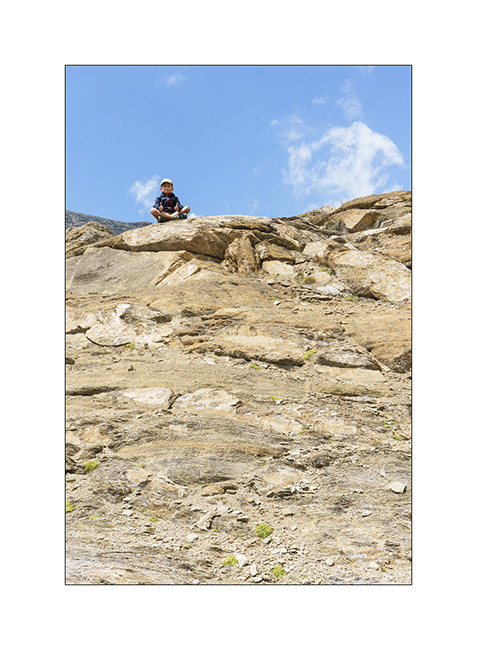 11. Not a bad view for a picnic!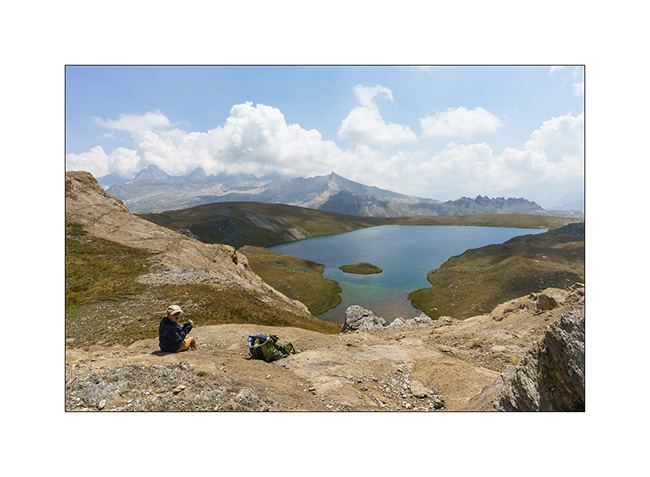 12. In the distance, the Gran Paradiso.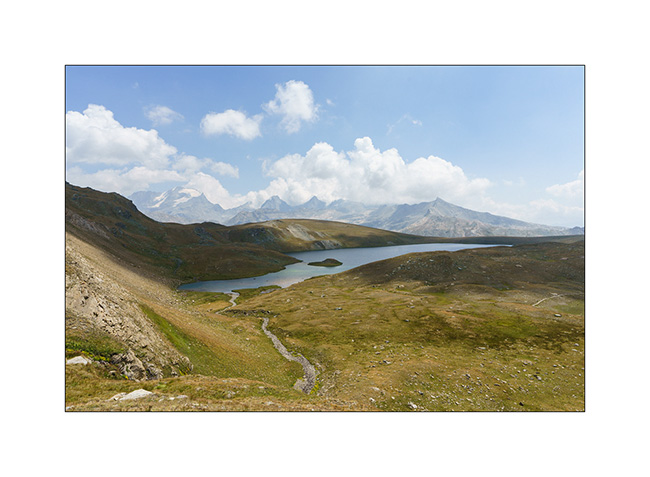 13. Meanders and backlight…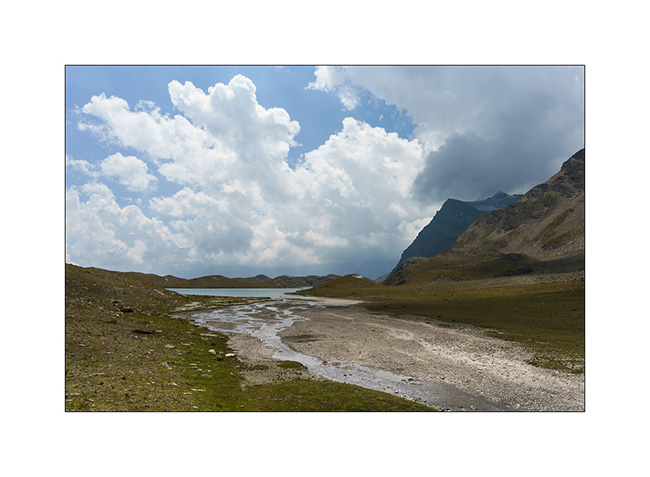 14. During our descent…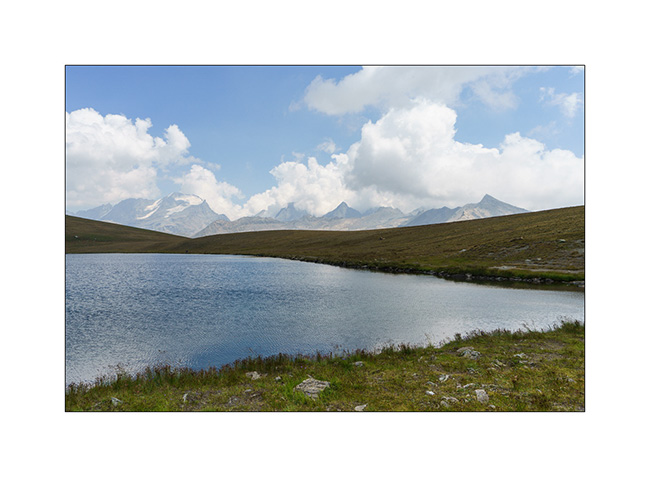 Then we went to another place. We'll tell you about it in the next report.


While VLV had been sleeping quietly since last November, it's finally time to enjoy it again for a few weeks, starting with the discovery of new valleys or alpine ridges.


1. Long hike to the end of Val Savaranche, still very wild…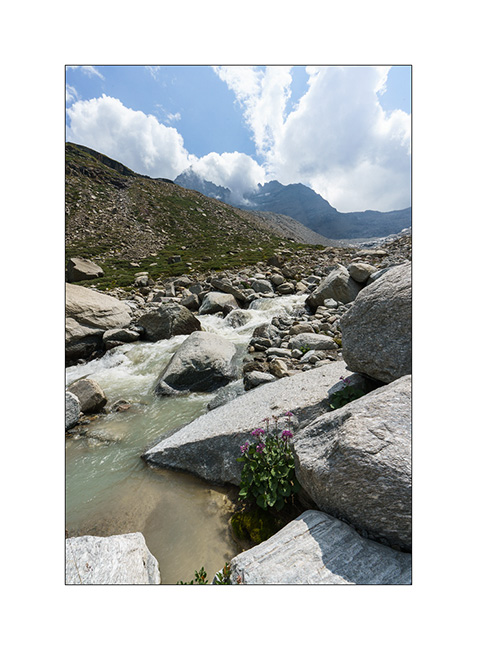 2. Little break for the kid!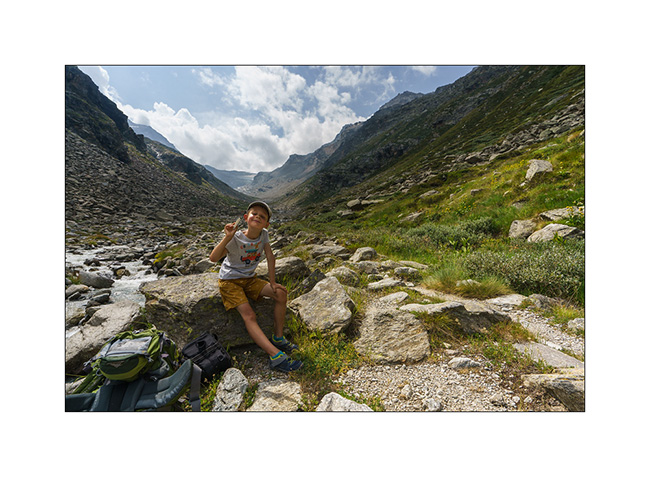 3. Picnic in the scree.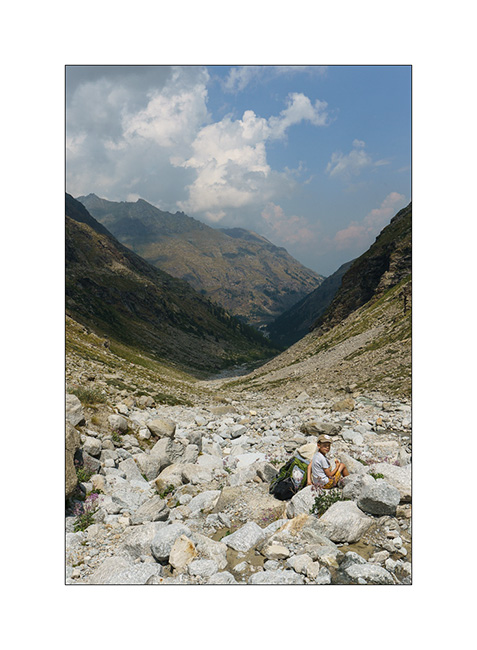 4. Just under the glacier which has almost completely melted.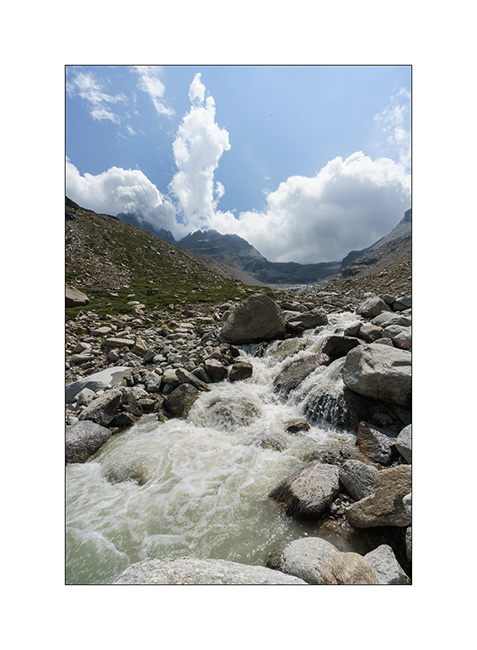 5. From our camp.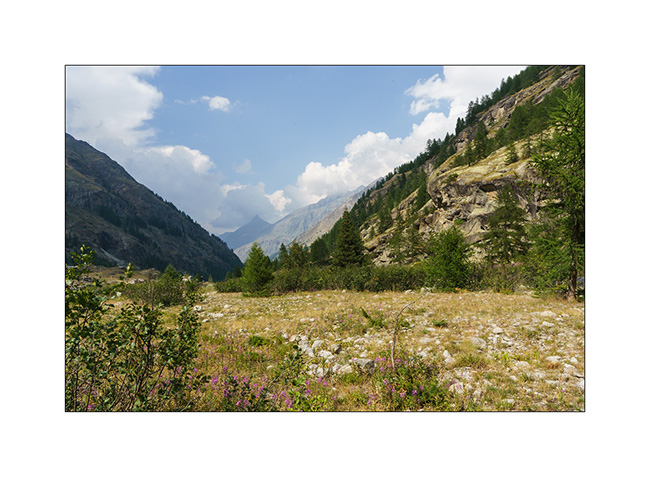 6. Nivolet valley looking towards Val Savaranche.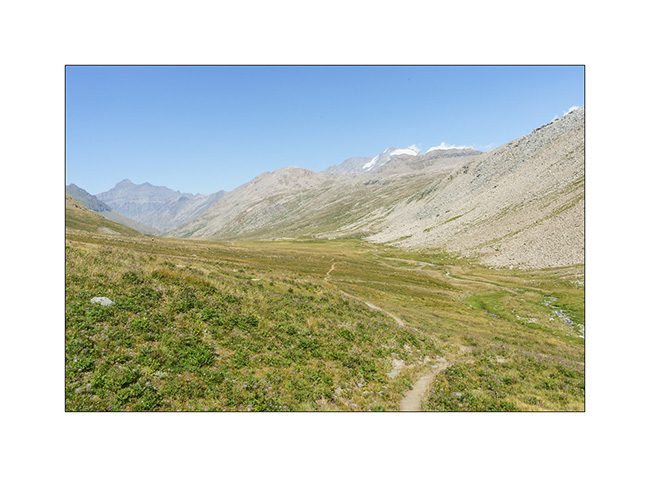 7. Close to Colle del Nivolet.





8. Colle del Nivolet (1)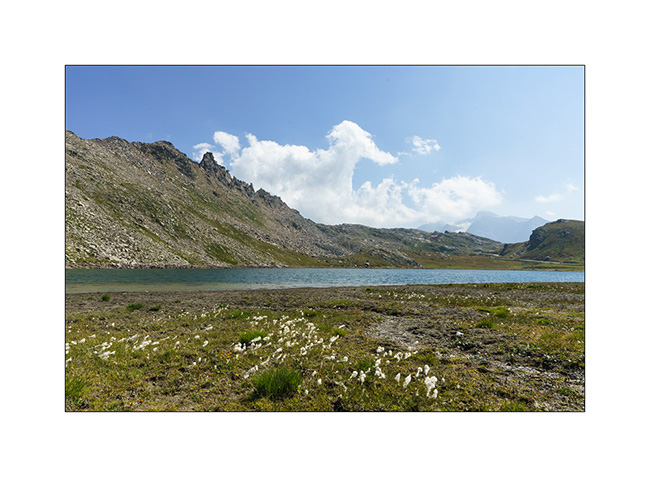 9. Sand games…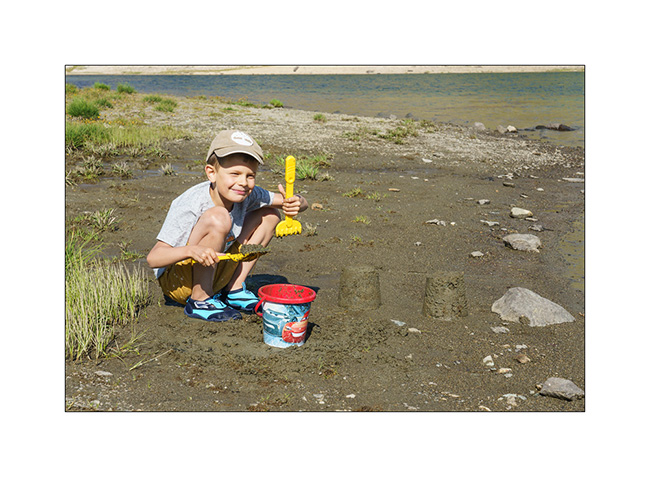 10. Proud of his castle!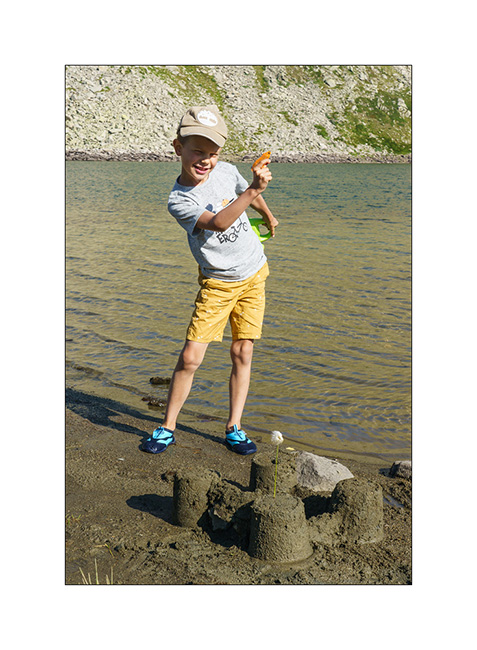 11. Despite the more than 2,400 m altitude, the temperature is pleasant.





12. …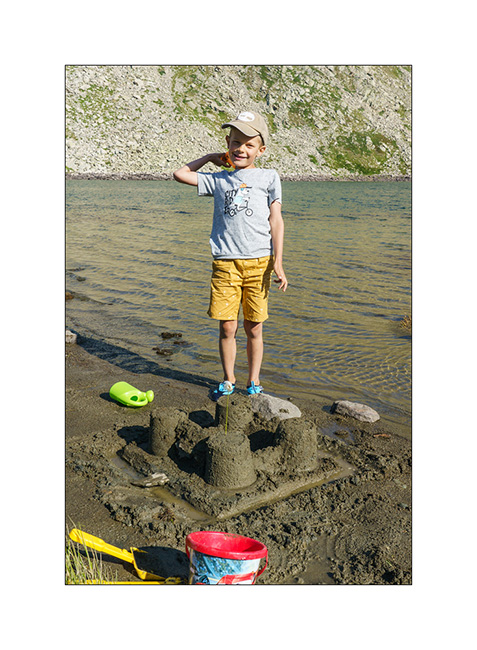 13. The work of the day!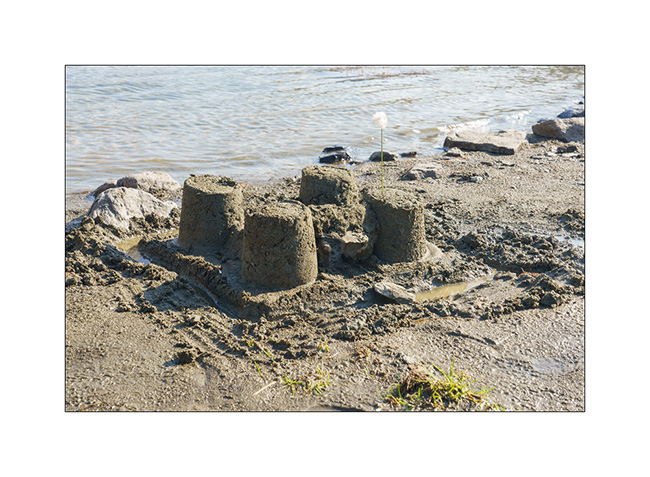 14. Colle del Nivolet (2)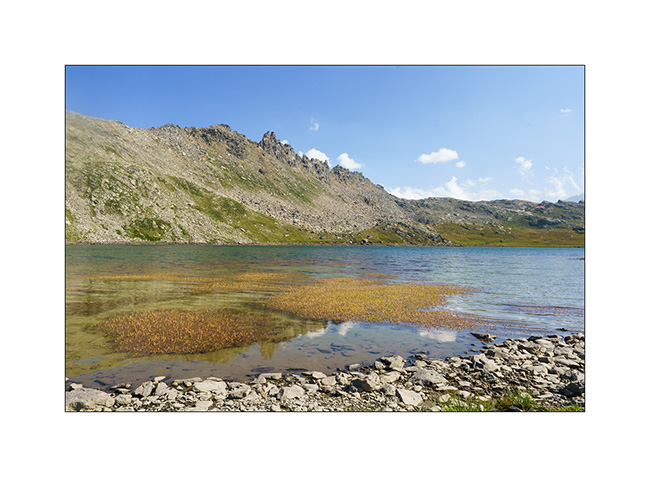 15. Chapel…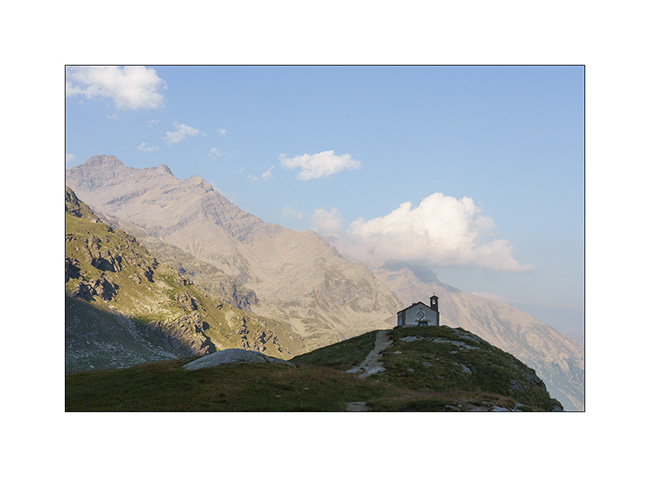 Next in a few days… 😉




1. Wake up at 8,500 feet elevation under Fort Jafferau and the full moon.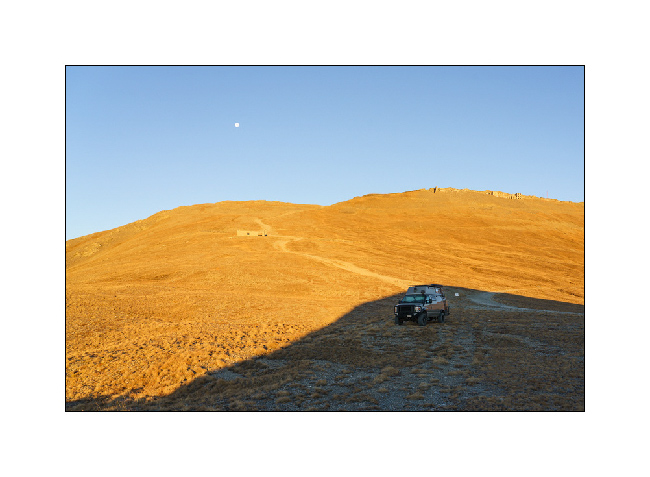 2. Mineral universe in the warm light of the rising sun…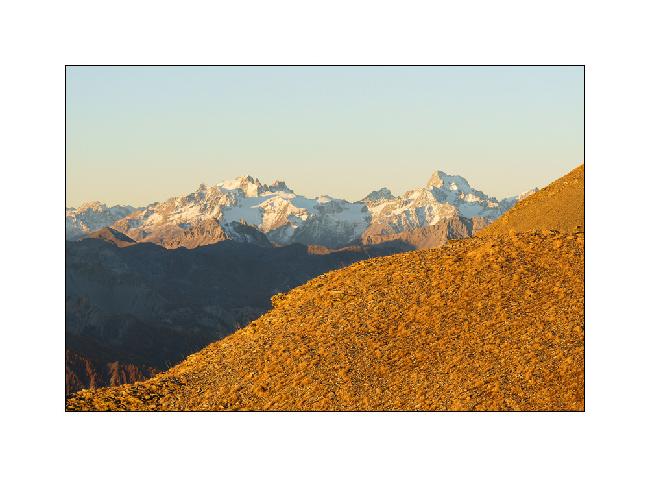 3. Another fort, Föens fortress, much lower in the mountain.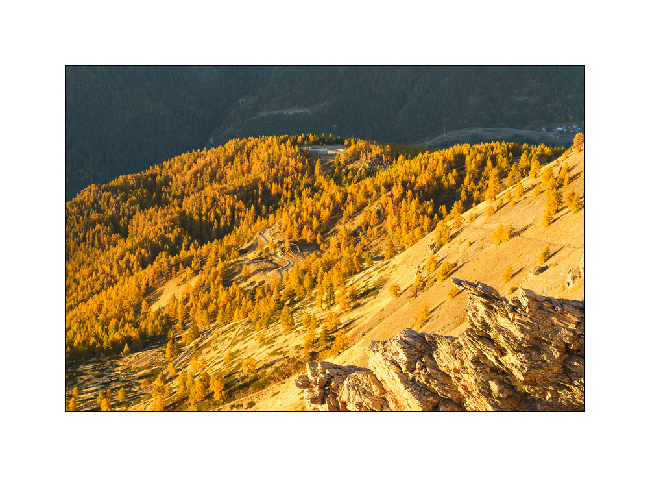 4. I love these high altitude tundra.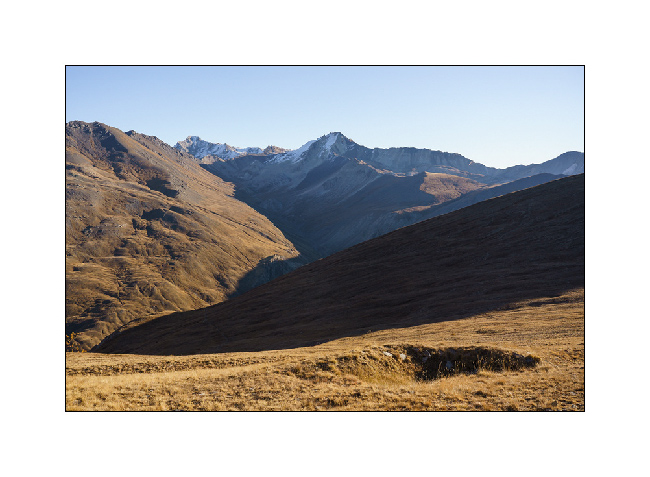 5. Another abandoned fort, just beside our bivouac.





6. It's time to break camp.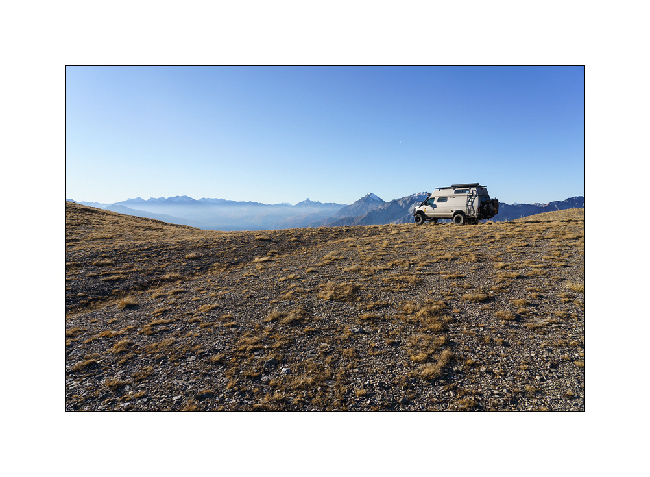 7. Going down, we find other golden larches…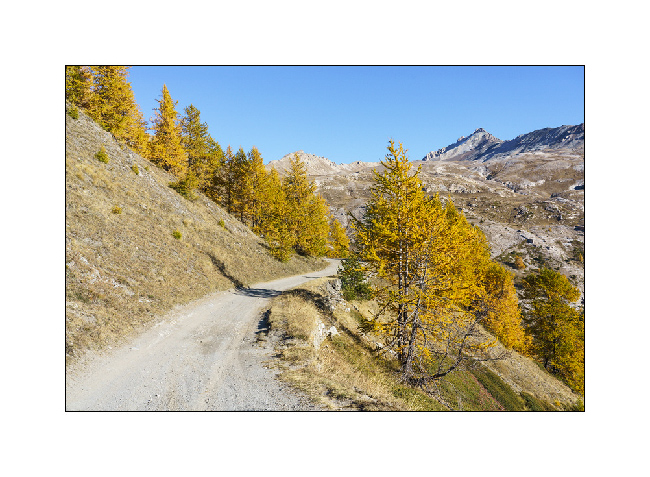 8. … and a much smoother trail on this side.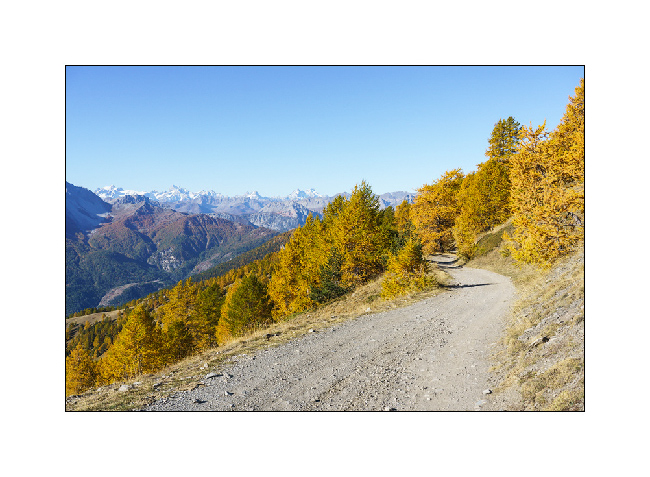 9. Föens fortress…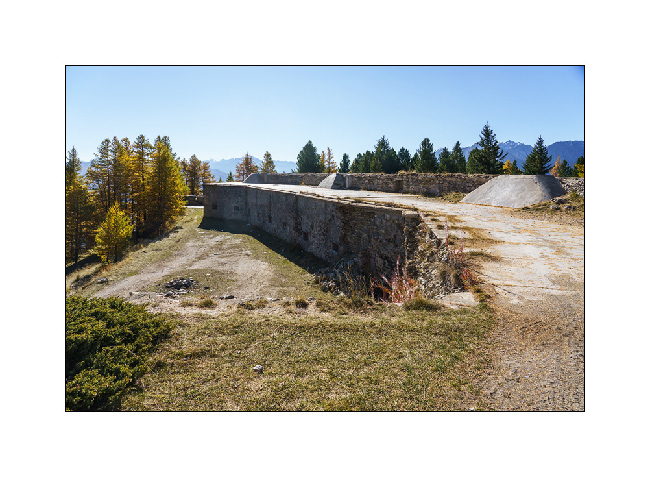 10. … of which we discover part of interior.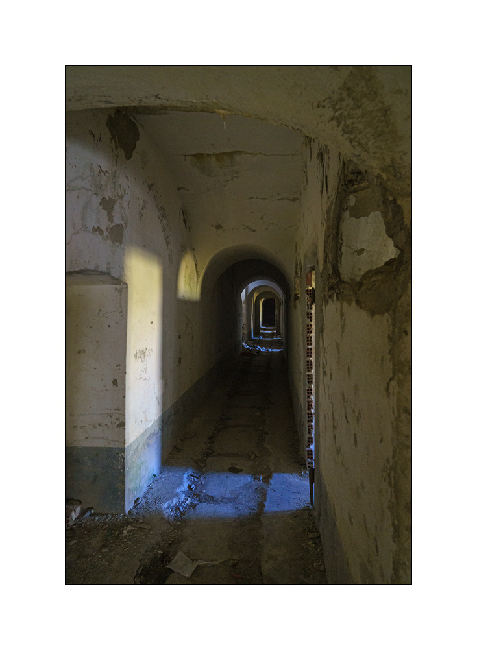 11. It's already time to go home as it's the end of holidays. Last boondocking under the Galibier Pass. Despite the negative temps, Emile plays with his small cars. 🙂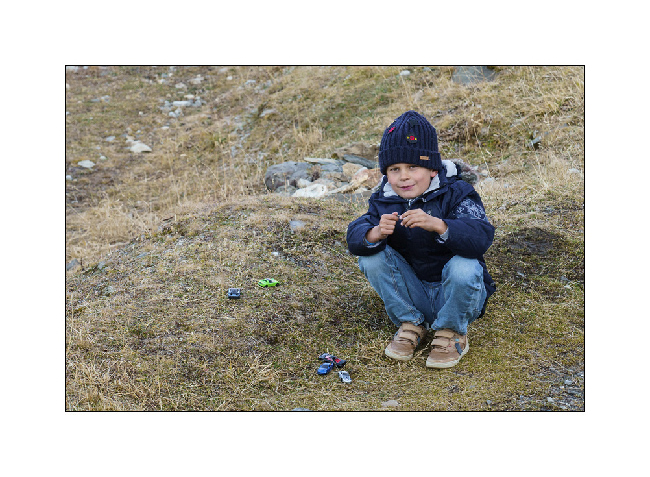 12. Last sunrays on the surrounding peaks and last image of the season for VivaLaVida.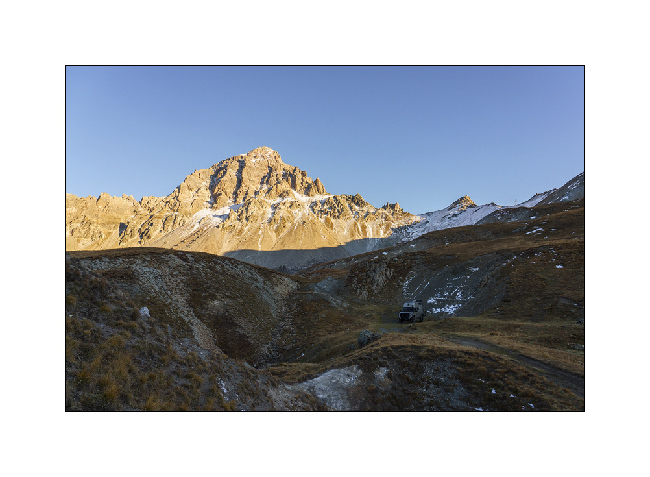 Thank you for following our few 2021 peregrinations.

It is time for Emile and I to wish you a Happy Christmas! See you next year for new adventures!! 🙂




1. This high valley of the Clarée is just magnificent at this season!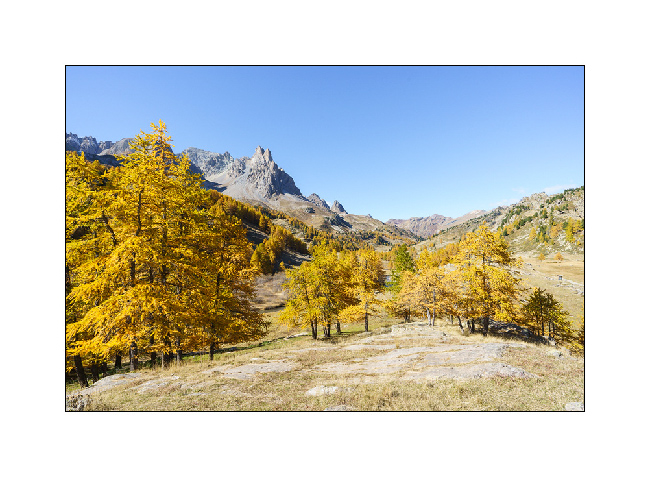 2. Back from our hike to Long Lake, we still walk along the river.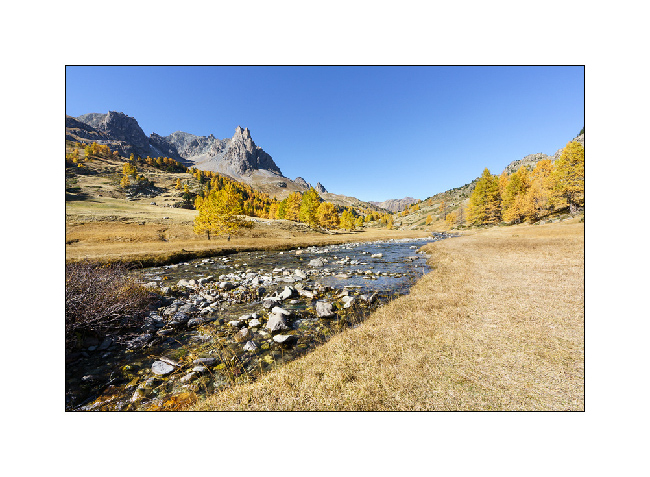 3. Emile takes the opportunity to play one of his favorite hobbies: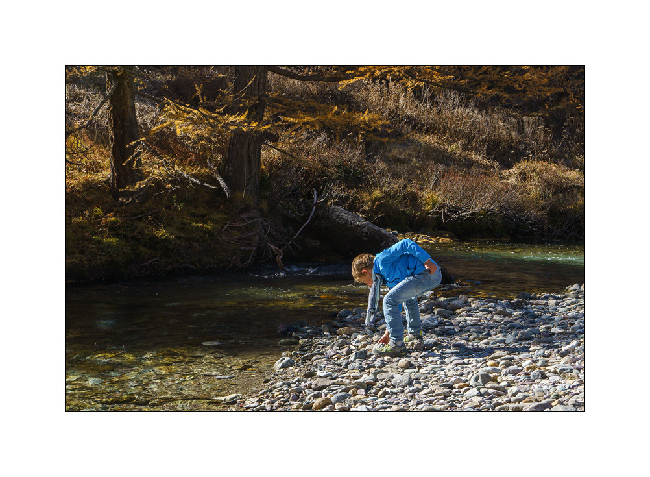 4. … throw stones in the water!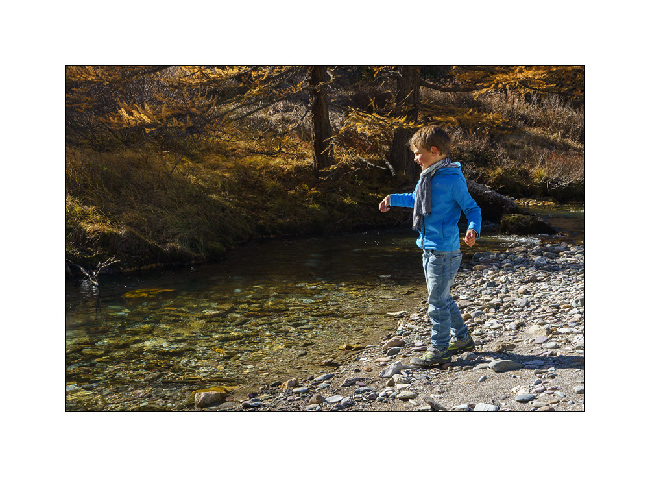 5. I enjoy the superb views over the valley.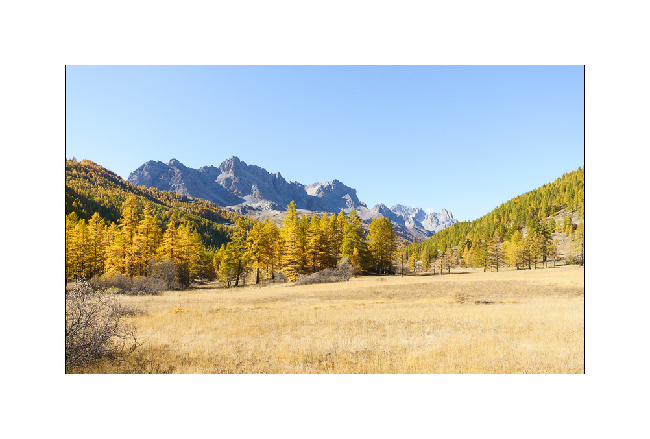 6. What a beautiful alpine river!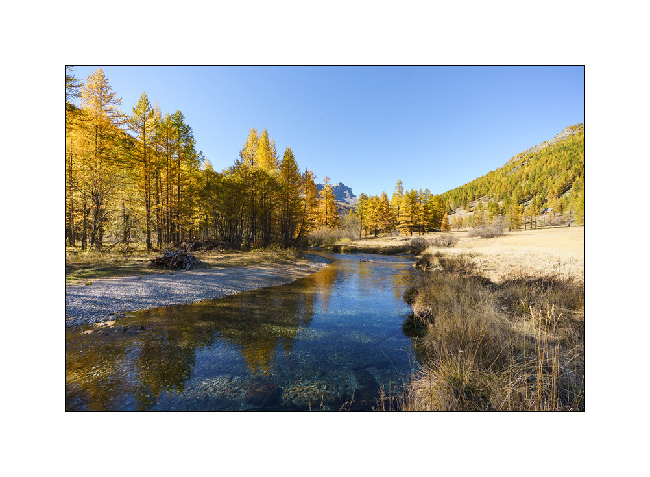 7. Last look on the way back down to Bardonecchia.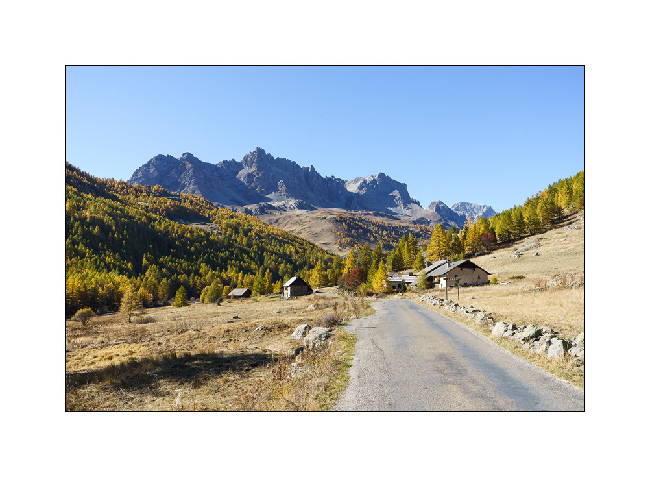 8. Back in Italy, we take a trail to Fort Jafferau, a former Italian fort built at the top of Mount Jafferau, at 9,150 feet elevation.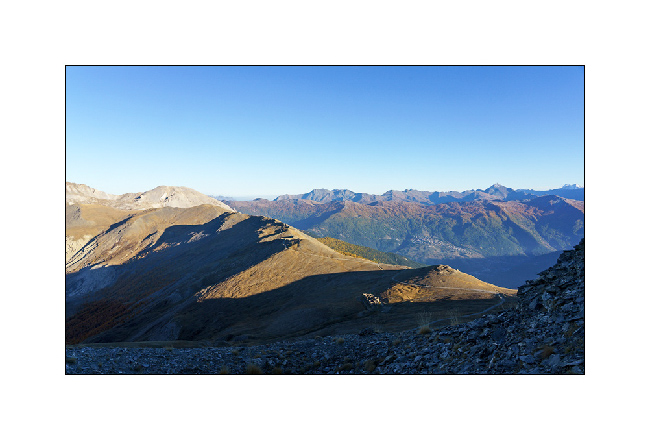 9. While the west slope climb is steep and requires the use of short gears for several miles, a pipe from VLV's cooling system cracks, forcing me to stop for two hours to make a makeshift repair. But we still get to the top at the end of the day.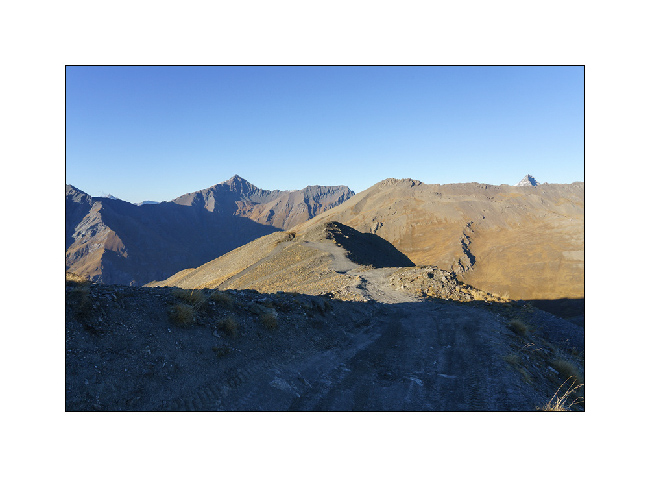 10. As the wind is still blowing strong, we descend a few miles on the other side for the night.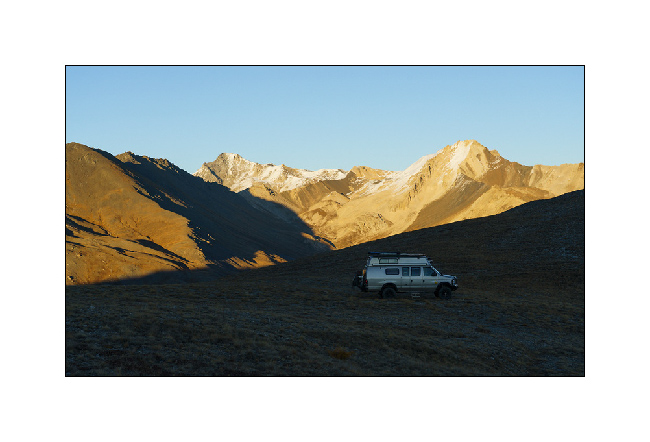 11. The end of the day offers beautiful views.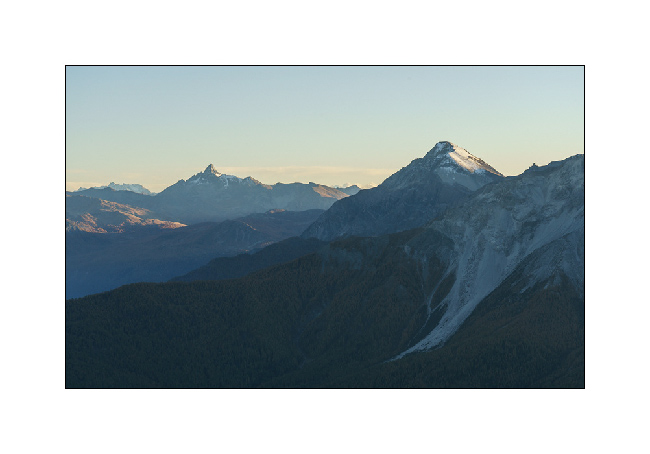 12. The sun has already set when I light the fire. A red fox comes and watch us from just a few feets away while I cook on the campfire.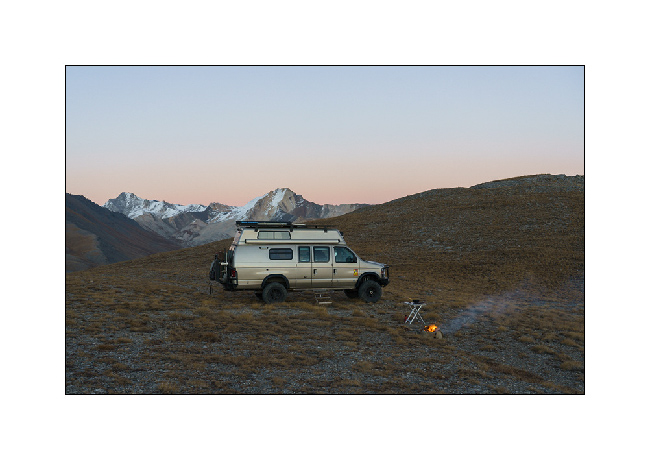 13. Dusk…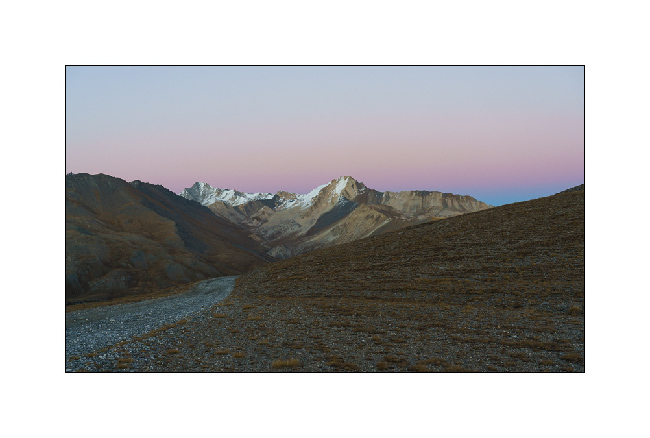 14. … before a night lulled by the wind.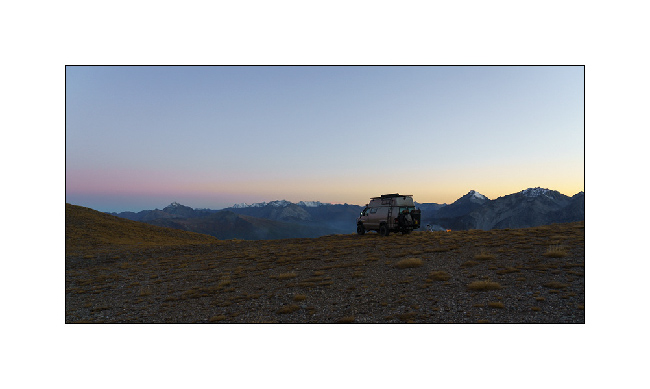 that's it for today. I have one last article to be published soon, which will close this 2021 season in VivaLaVida. 🙂




Continuation of these few days of relaxation and discovery…


1. To descend from Mont-Cenis to Italy, VivaLaVida discovers a trail, an old border road, some passages of which are spectacular.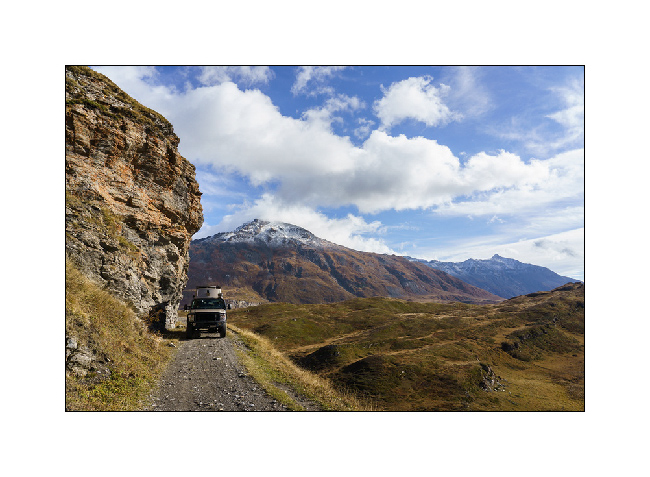 2. Passage near the pretty little lake of Roterel…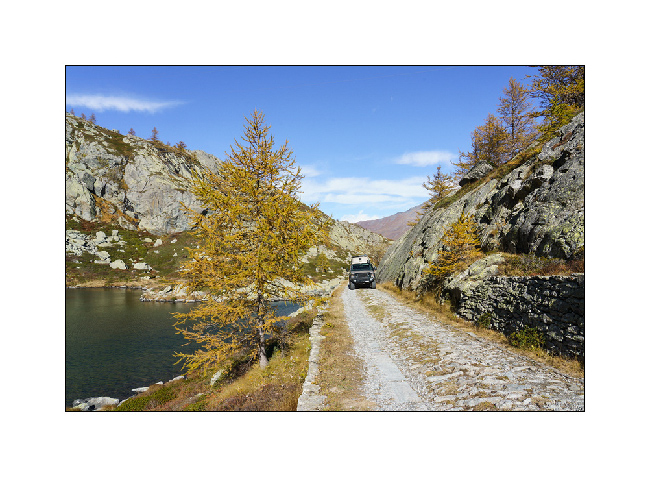 3. … as the sky clears.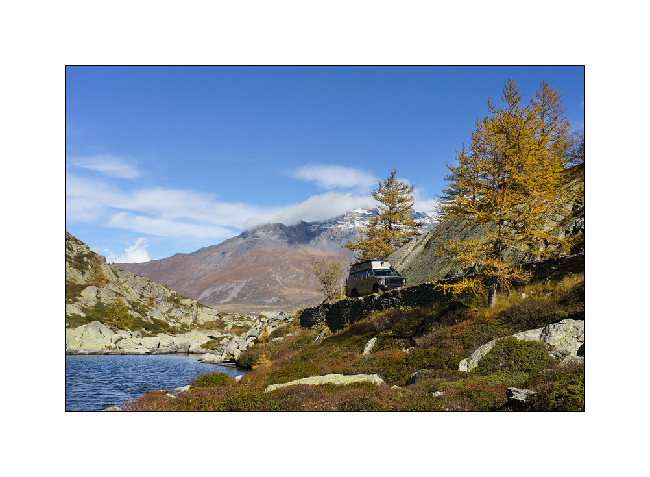 4. The larches are already gorgeous with their yellow-orange hue…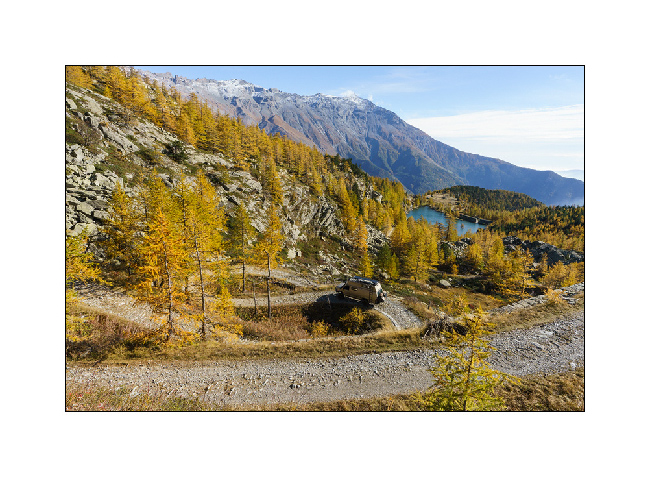 5. Turns…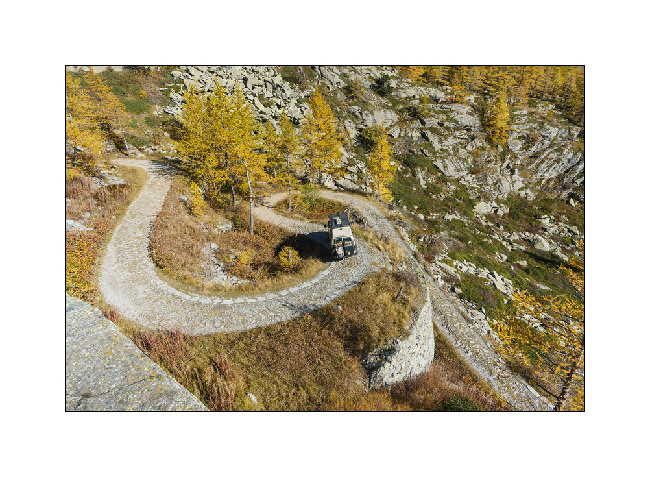 6. Another small lake, Arpon Lake, just after the Italian border.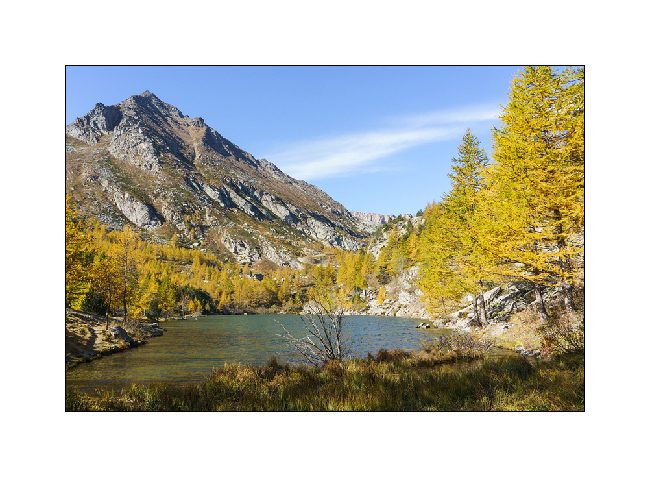 7. We make a little stop for the lunch…





8. … near a pretty mountain pasture already closed this season.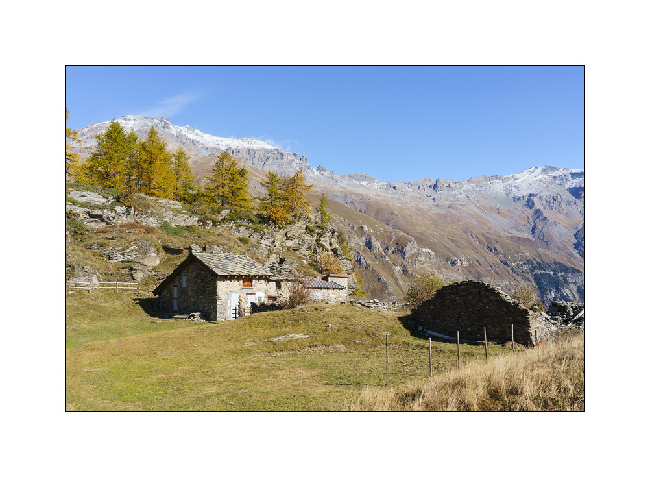 9. While waiting for the grocery store to open – it is closed at nap time – Emile improves his cycling technique! 🙂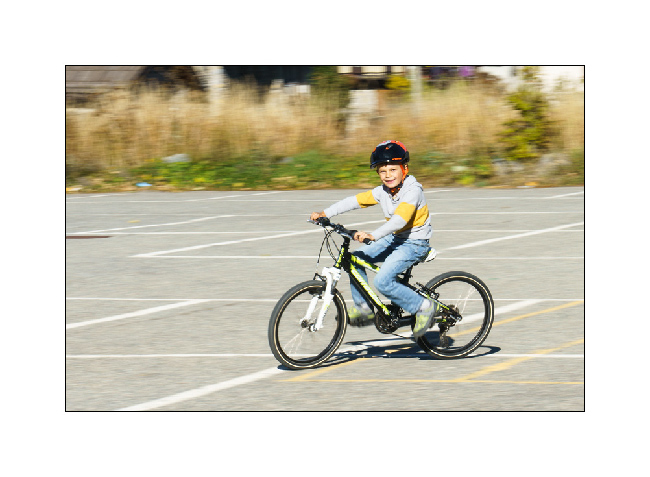 10. We take the direction of the upper valley of the Claree via the Col de l'Echelle (Ladder Pass).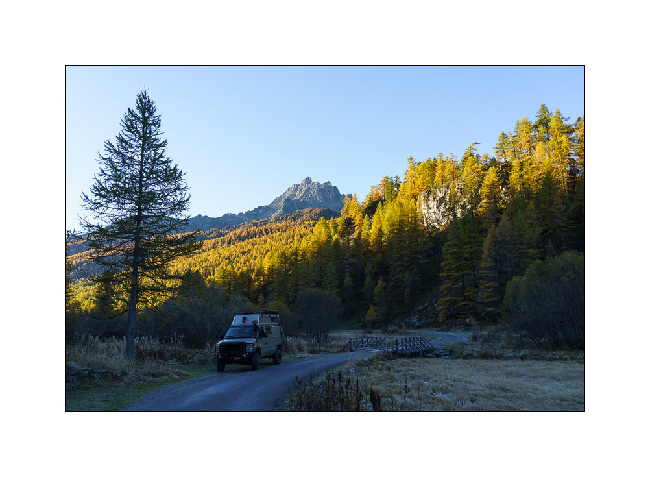 11. Wake up at the end of the road on a beautiful fall day ideal for a mountain walk.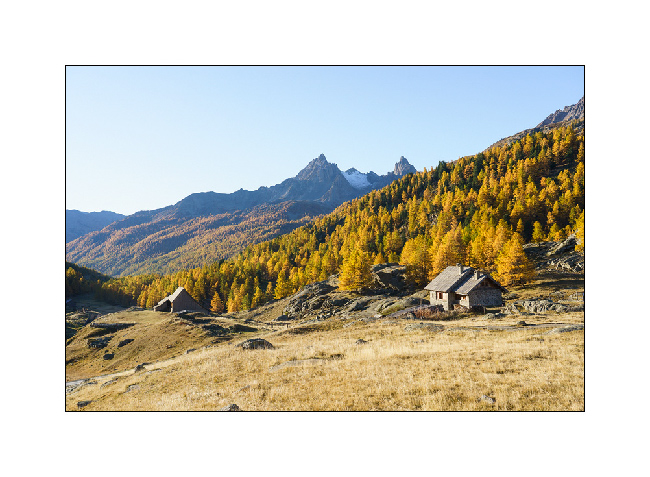 12. At 5 years old, Emile is a good walker, 5 or 10 miles uphill doesn't frighten him!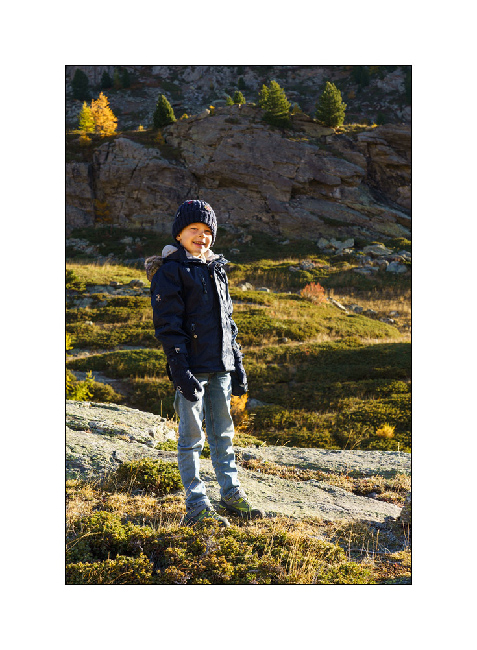 13. Climb to Long Lake in the midst of the fall colors.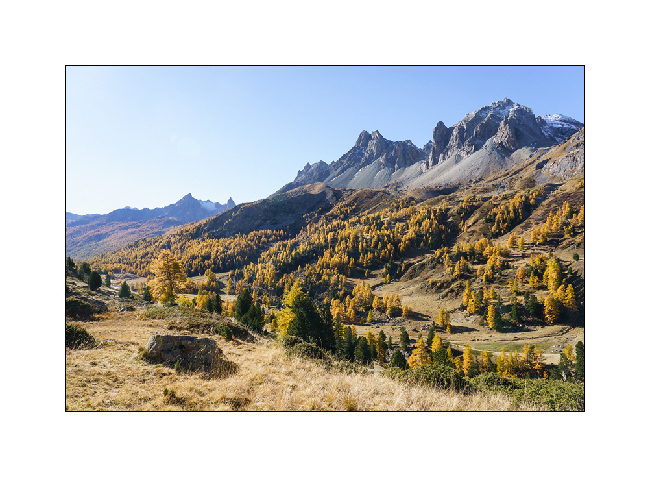 14. Arrival at the lake where the temperature hardly exceeds 32°F.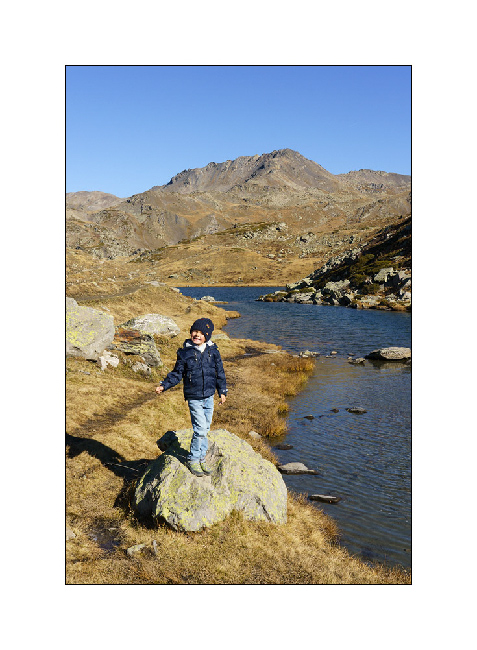 15. Immaculate tranquility…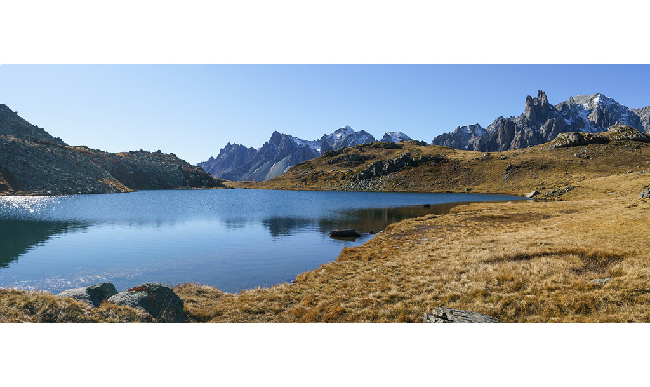 16. Break sheltered from the strong North wind.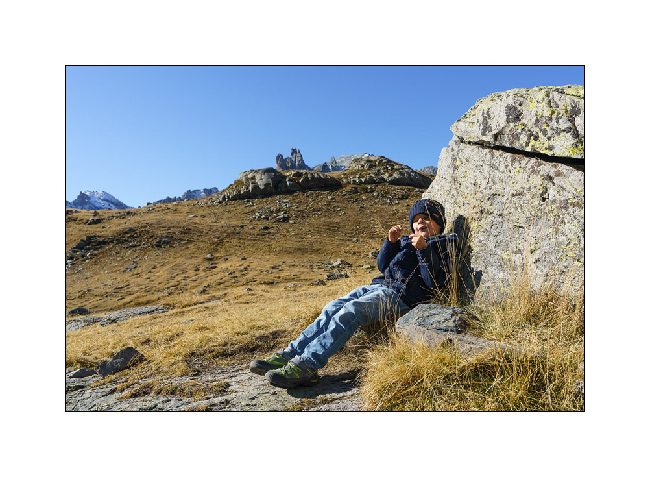 17. Lac Long in a setting of blueberries reddened by autumn.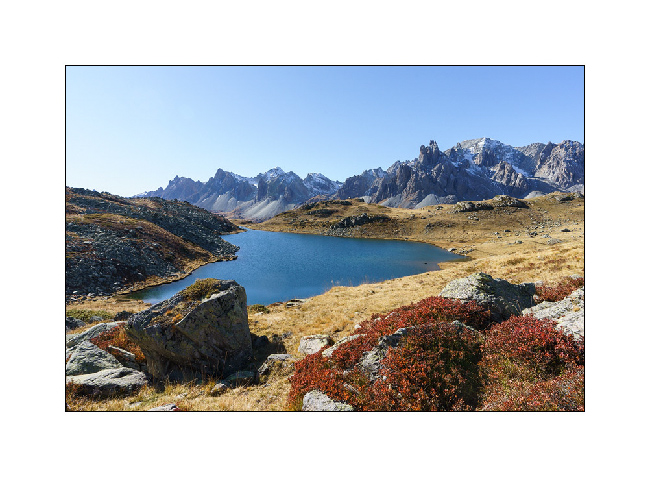 18. Meeting with a beautiful cricket a little numb by the cold.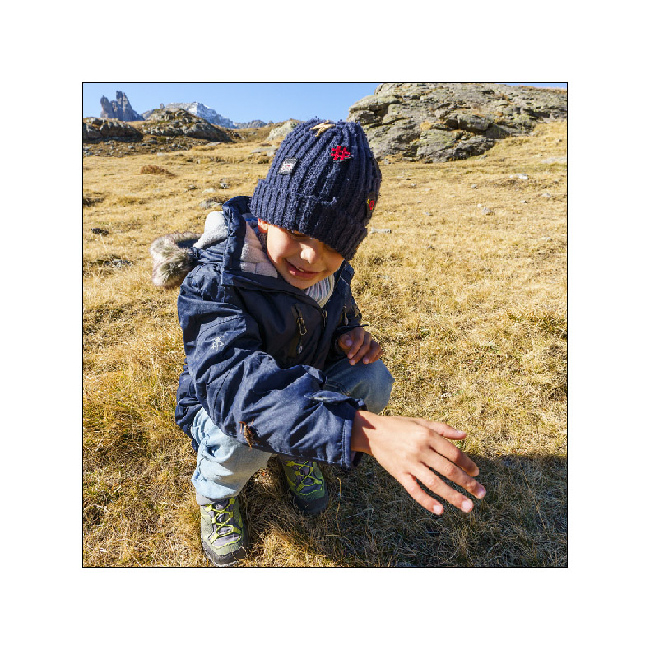 19. Going back down to VivaLaVida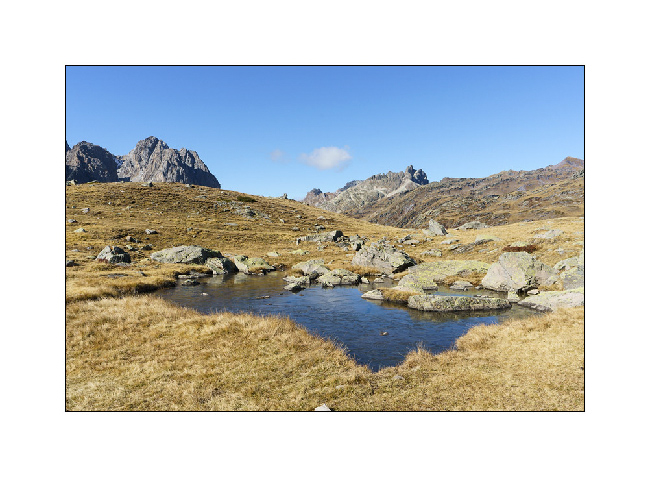 More soon… 🙂