forest
now browsing by tag


We enjoy fall doing some weekend outings.


1. Boondocking in the forest.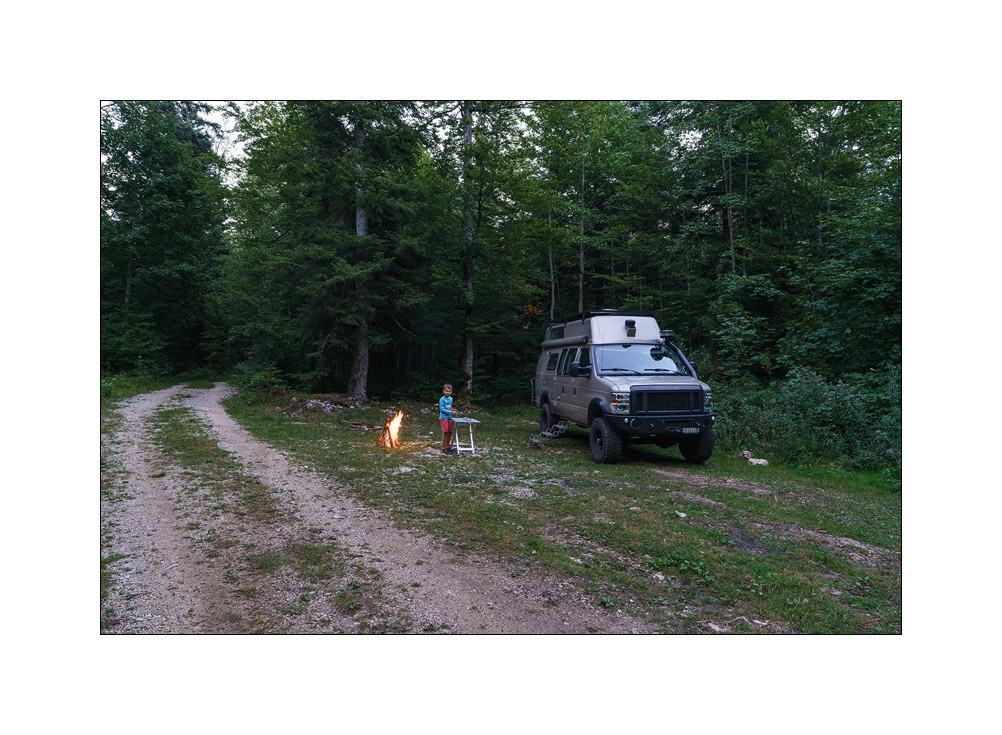 2. Nice morning view point.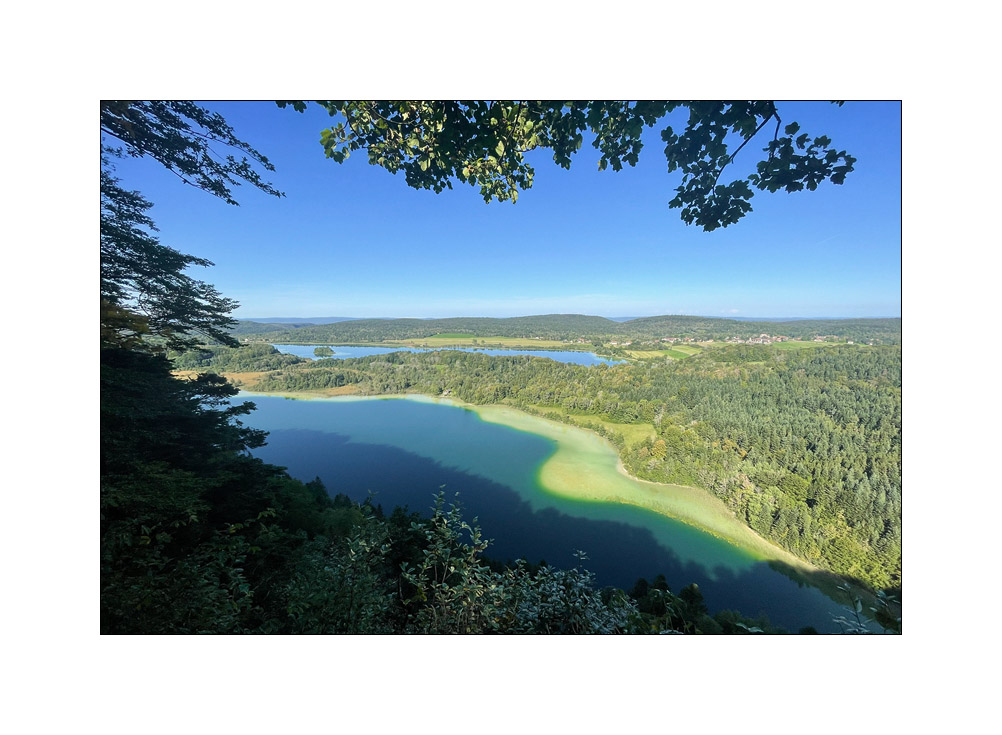 3. In the Langouette gorge.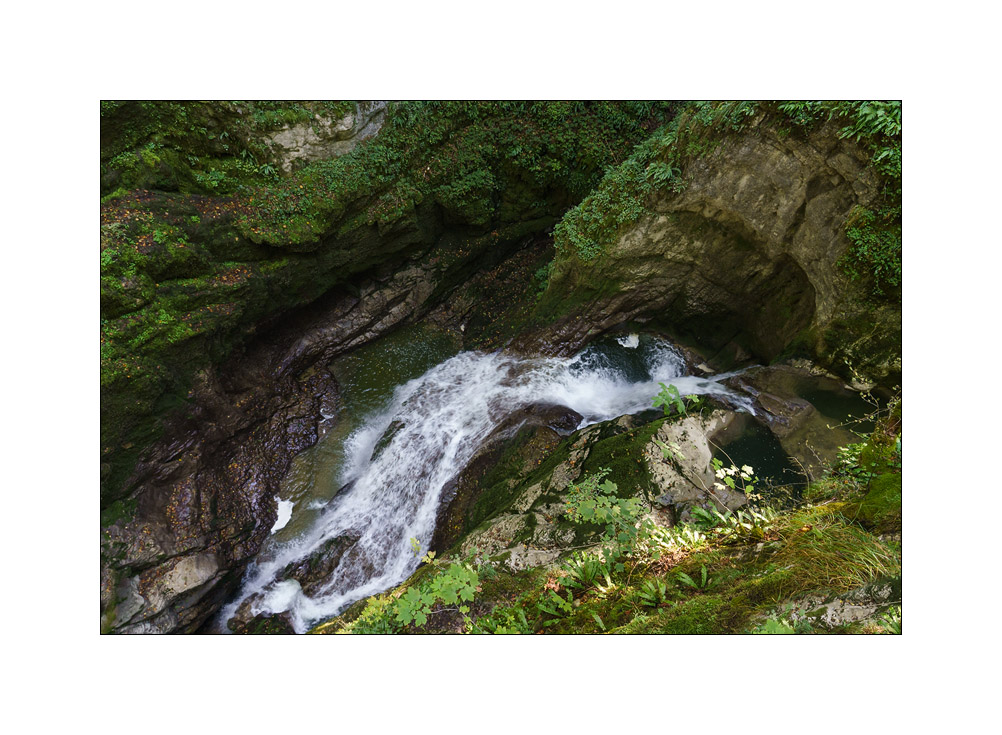 4. Billaude waterfall.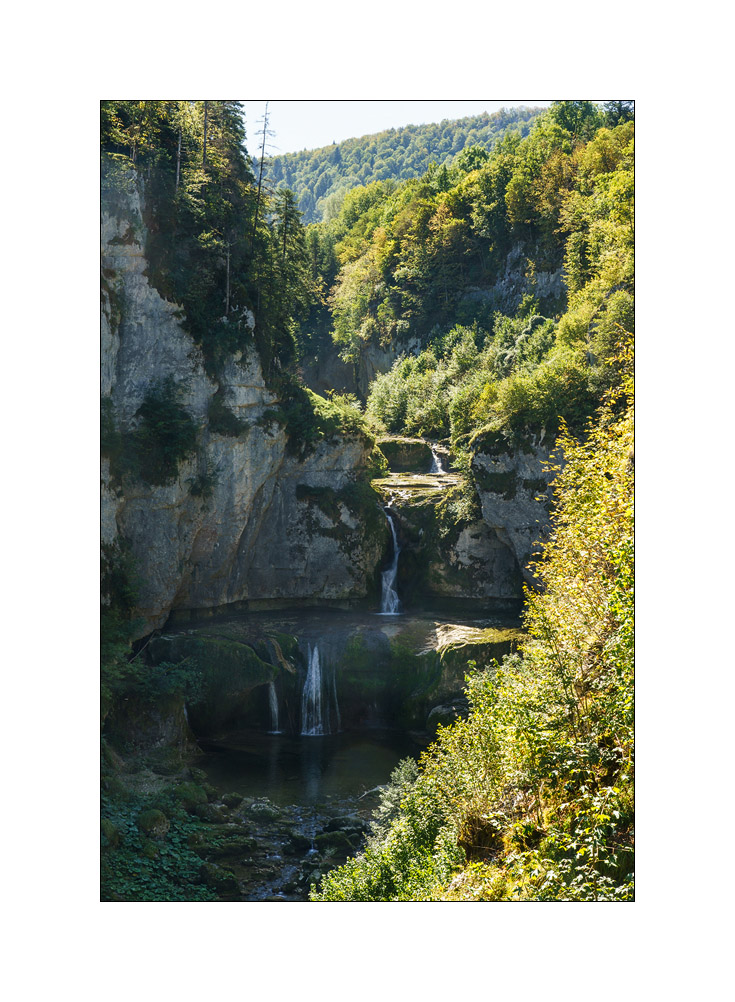 5. Another weekend, another boondocking in a beautiful forest clearing.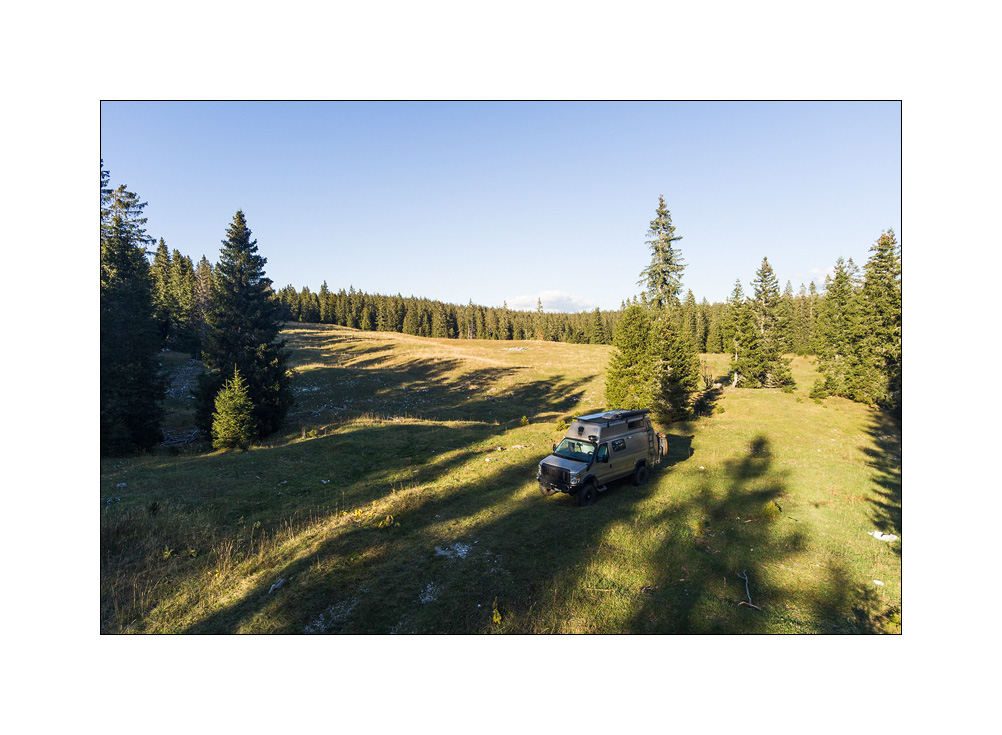 6. Emile always enjoys it!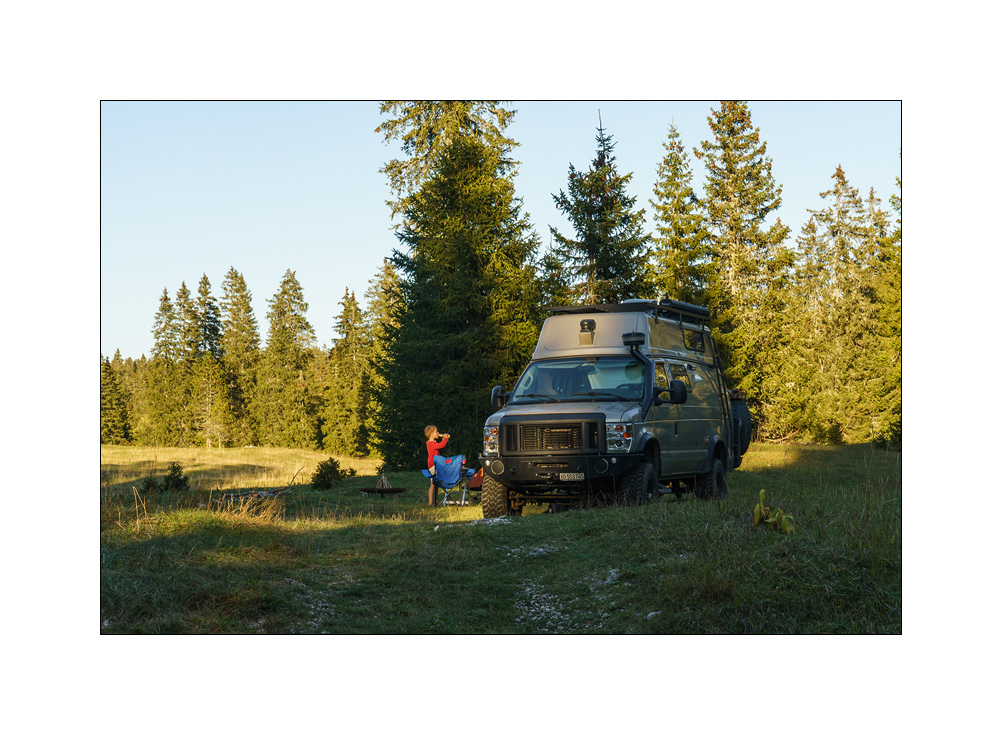 7. The campfire is ready to cook diner.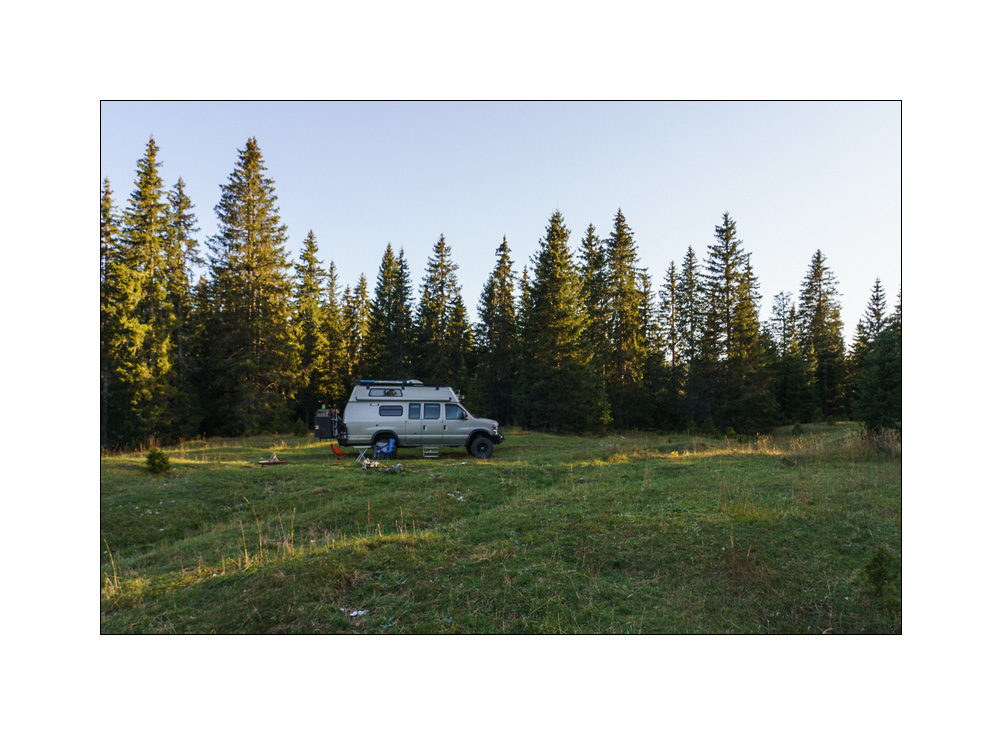 8. Walk in the beech forest.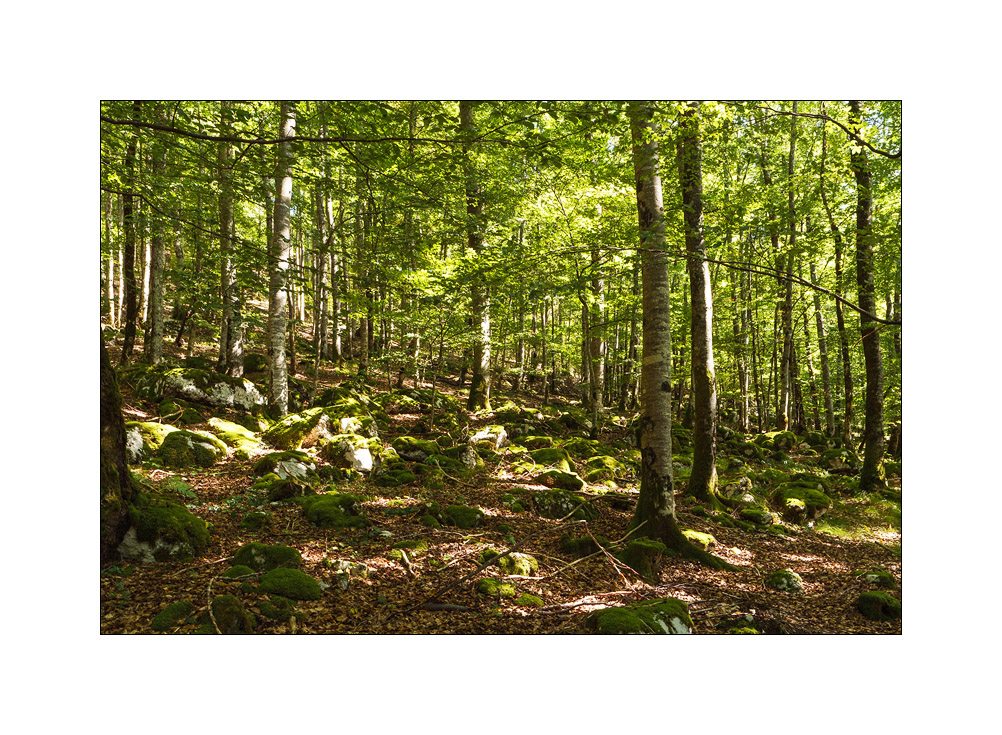 9. Way back…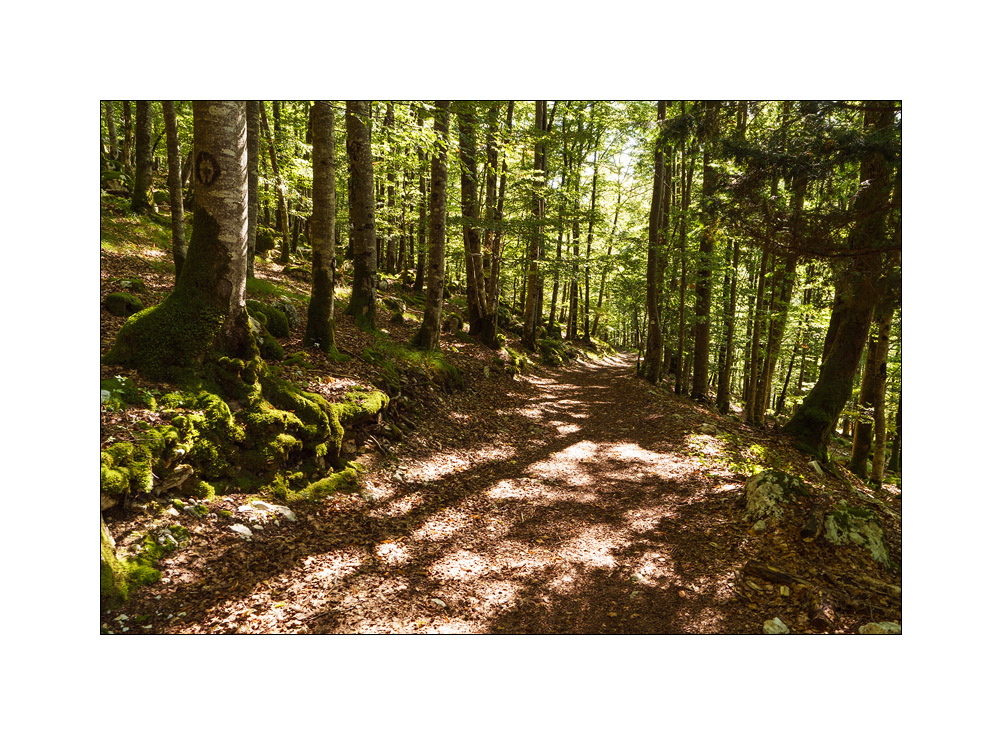 In mid-October, VivaLaVida and its occupants left for a few days in the Hautes-Alpes. I will present all this soon.


PS: While the VLV route was no longer displayed on the map pages since Google Maps changed the terms of use of its services a few months ago, I have updated these pages with new maps that present the VLV route until October this year.


Happy New Year to all of you! 😀

I continue here the photographic story of my year-end journey on the Atlantic coast of South Carolina and Georgia.


1. It begins with another sunrise, very cold again…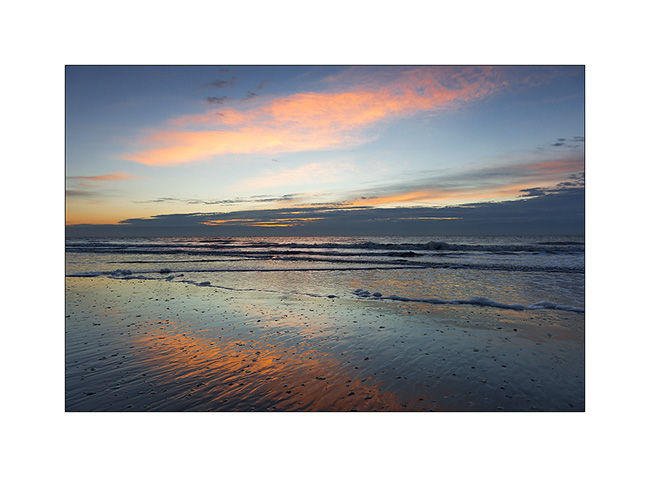 2. First sunrays on a beautiful shell (very postcard, isn't it? );-)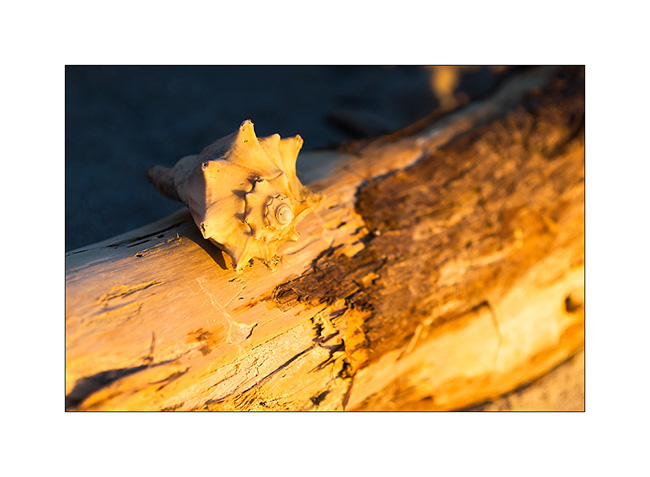 3. Oaks alley on Hunting Island, gorgeous…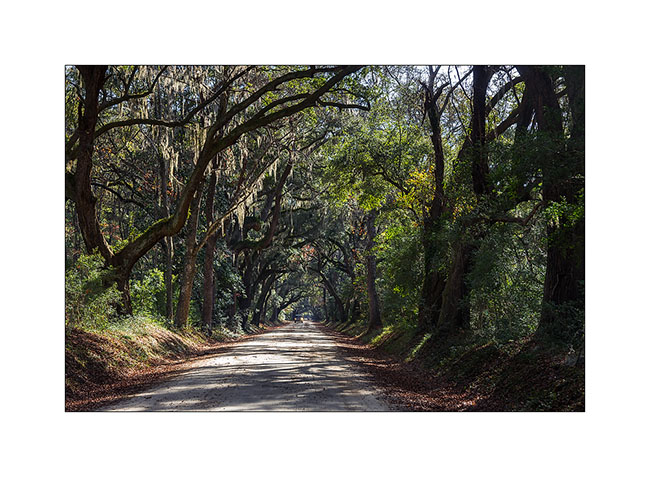 I then headed north of Charleston to visit Franklin Marion National Forest, in particular areas of forest swamps.


4. Suspension bridge spanning an inlet in Charleston.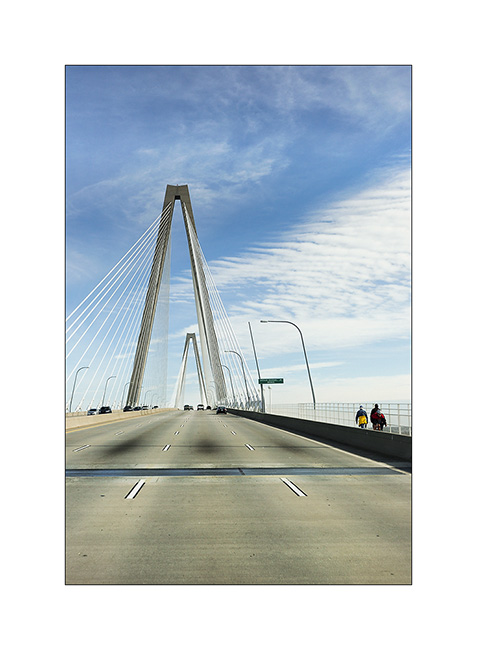 5. On the road, marine reedbeds…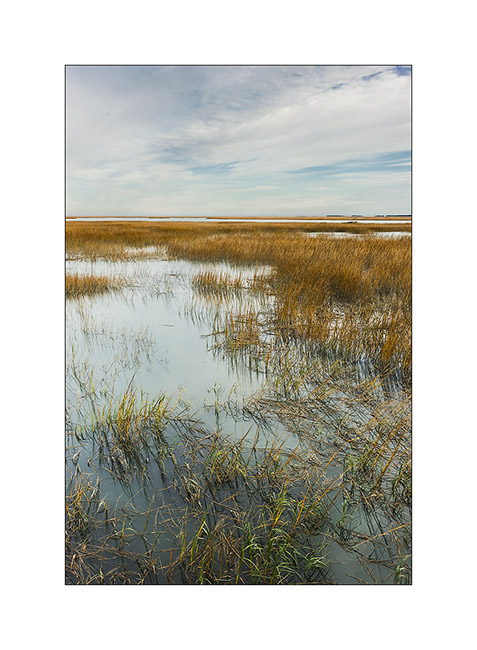 6. A visitor to my campsite in the evening … Awesome! Too bad it was so high up…





7. Nice forest roads to go to the swamps…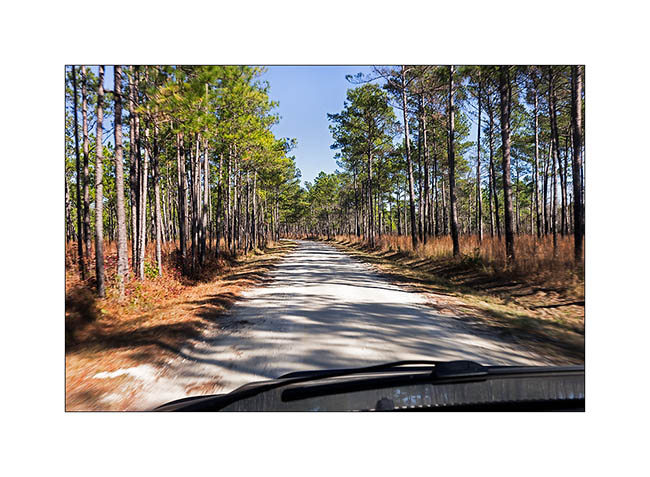 8. Here they are. The atmosphere was amazing, I wouldn't have been surprised to see a troll coming out of the swamp..! 😉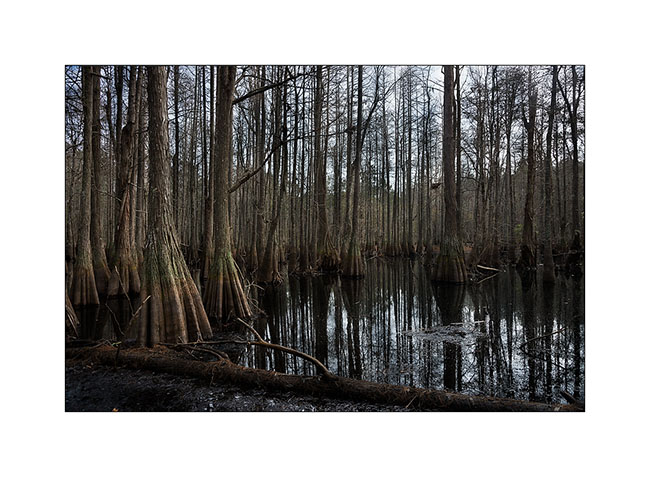 9. Wading in the mud with my sandals, I found other views…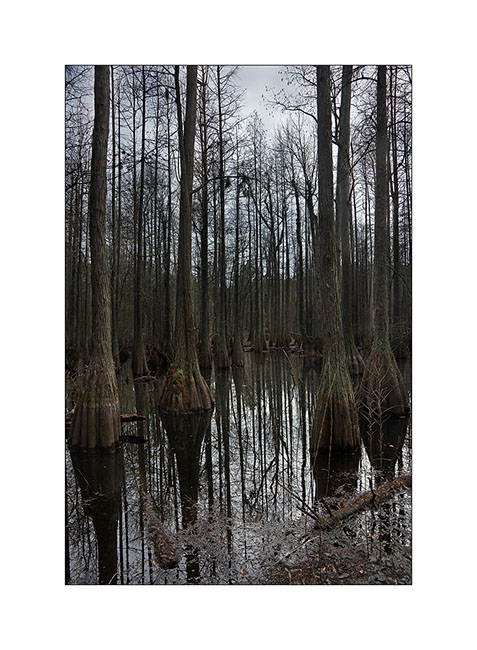 10. One last picture…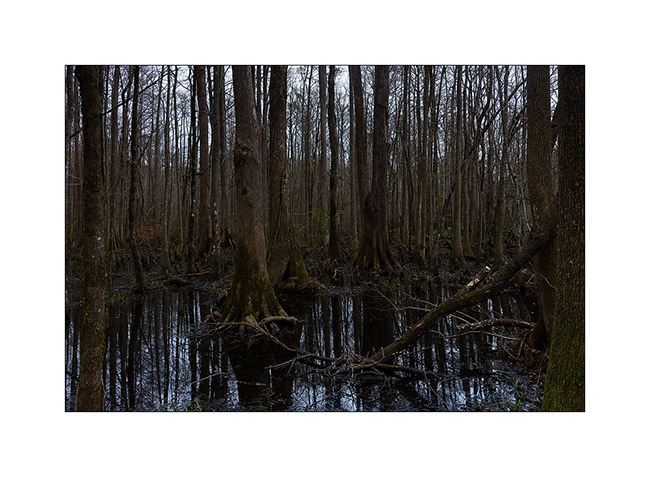 11. While I was looking for a place to sleep, the weather turned bad and a storm started a gray and rainy episode…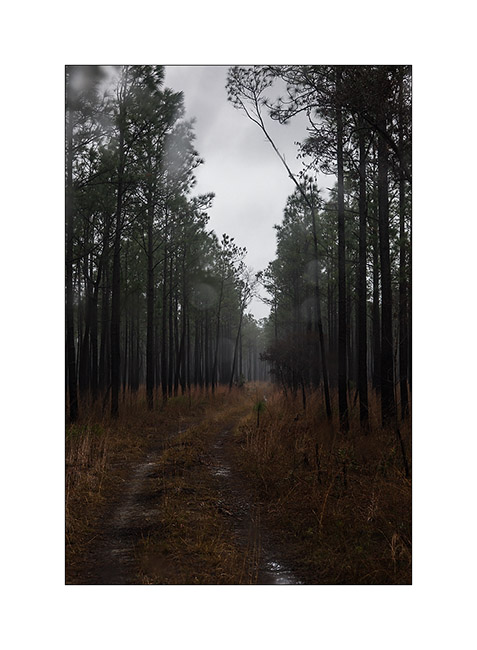 12. A small lull still allow me grilling my evening meal… 😀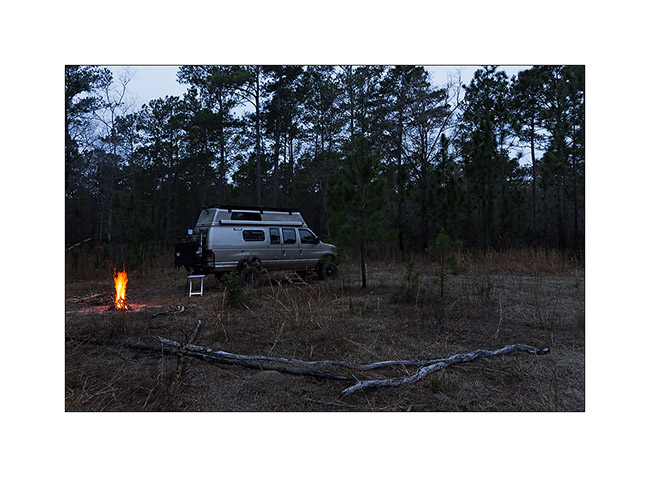 I took the road South again, stopping to see Angel Oak, a giant tree in Charleston. I already stopped there on the way up but it is precisely the day that the State services proceeded with its annual maintenance … 🙁
Angel Oak is immense: its trunk is more than 6 yards in diameter, the tree itself more than 50 yards in diameter and 35 high. Its age is estimated at four or five hundred years. The photo below is a panorama of 60 images! In fact, 4 panoramas 5 images, each of three bracketed images at -2, 0 and +2 EV, assembled to remove dozens of visitors on the site … 😀


13. Angel Oak, the giant tree!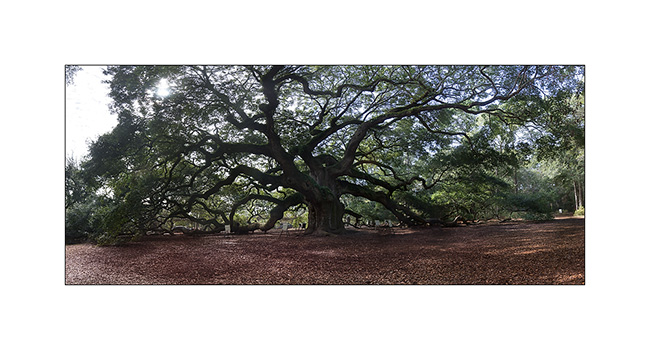 14. Several branches lie on the ground…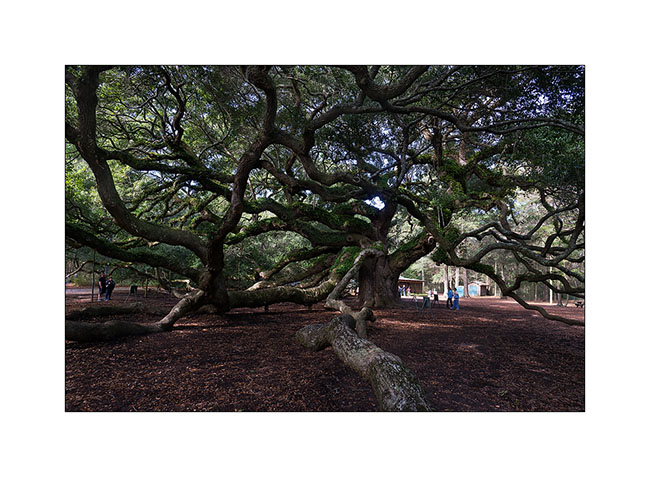 15. A true tormented colossus…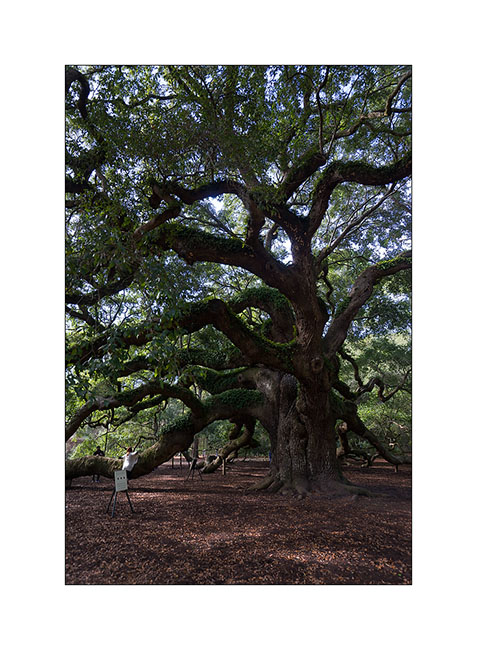 the following will be a little more animal and urban… 😉