boondocking
now browsing by tag

After Colle Agnello, we continue to discover high altitude trail.


1. Ascent in the rain…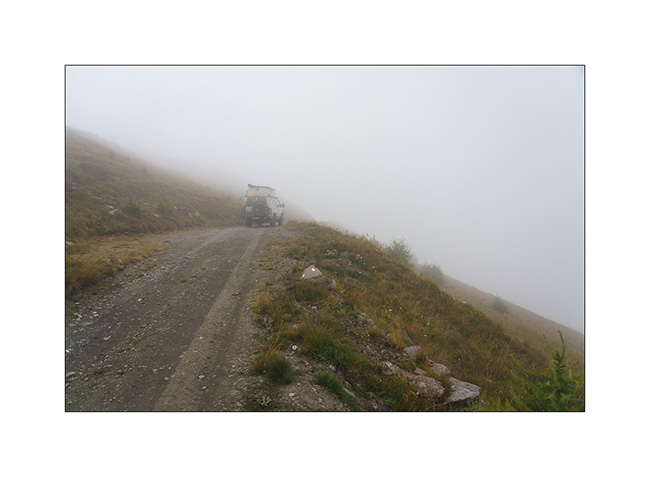 2. Fortunately, after lunch, the sky starts to open.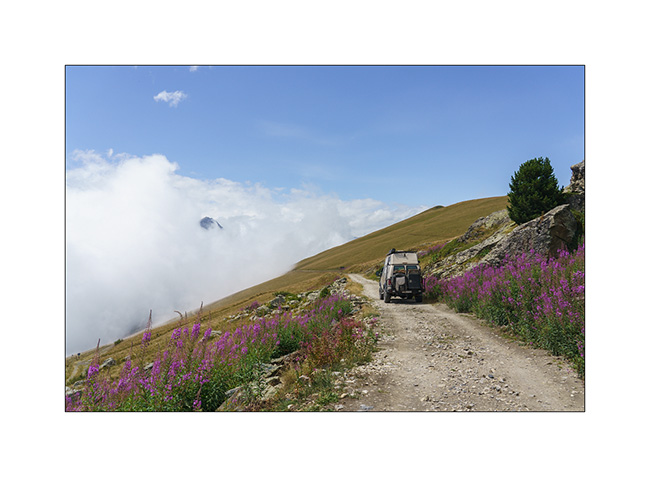 3. We are again at more than 6,500 feet elevation.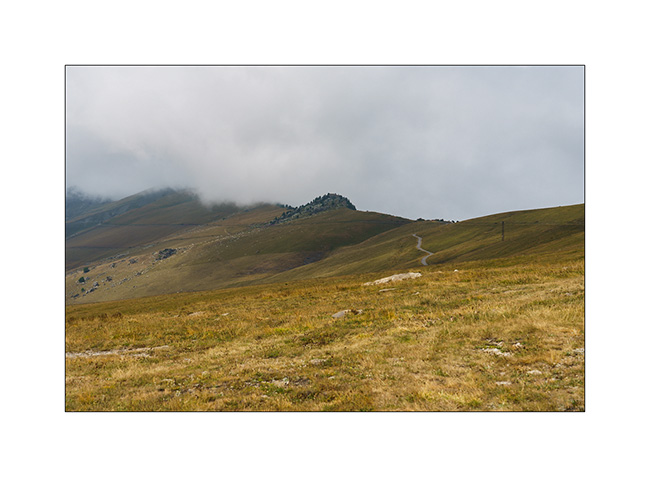 4. And the sun returns in late afternoon.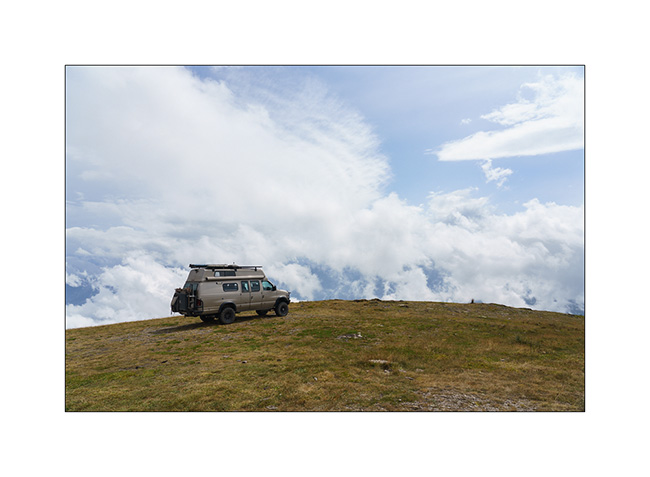 5. The clouds still cling to the north.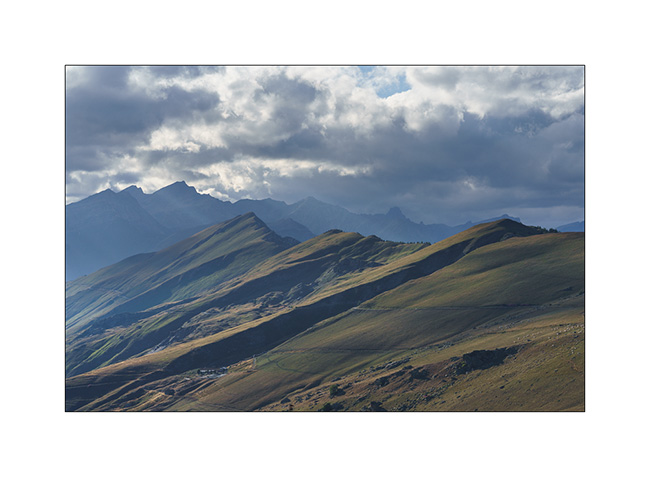 6. Emile trains on his bike.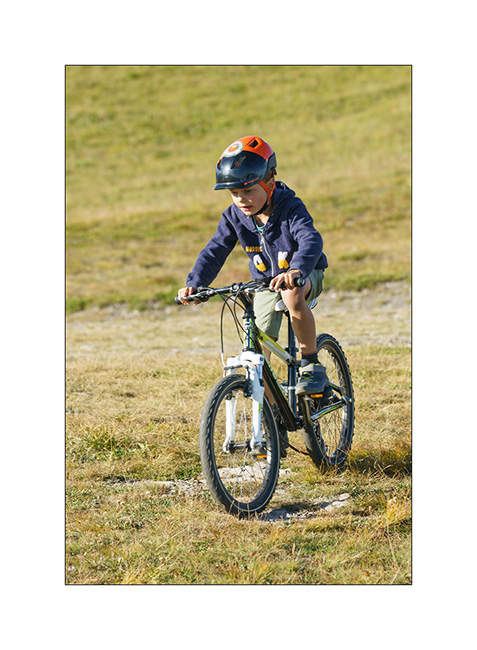 7. View from above…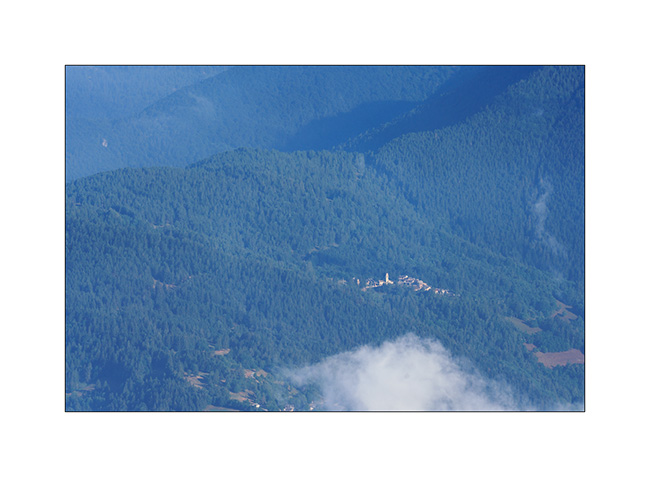 8. In the distance, the Maira mountains that we will discover later.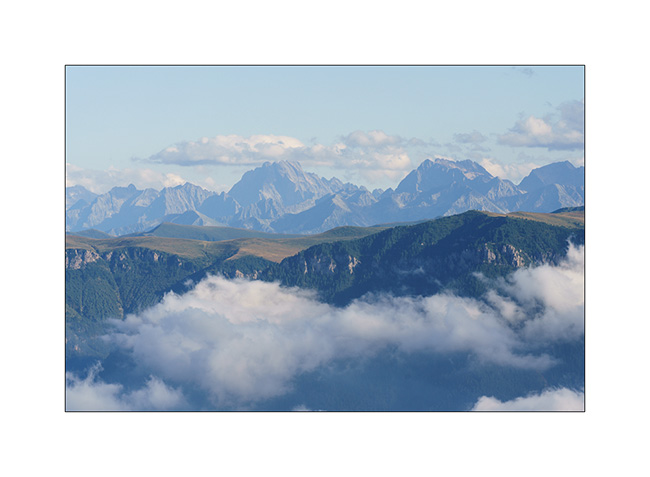 9. In the morning, blue sky is back.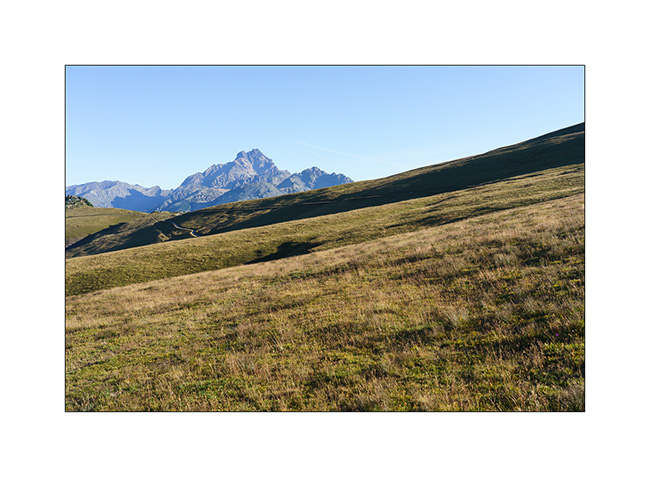 10. On the Strada del Canoni trail.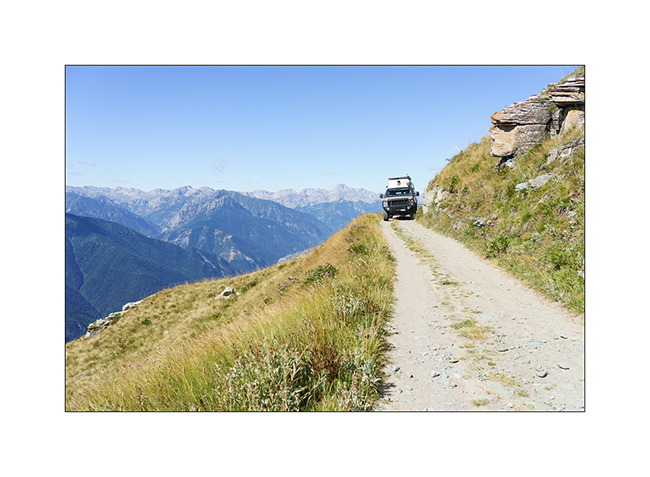 11. Distant view…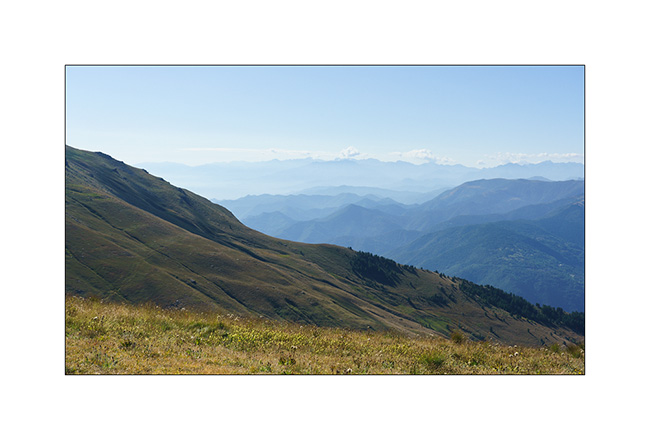 12. After having tried to reach the Maira by the Meja valley which we discover closed by a gate, we climb there by the Colle Fauniera.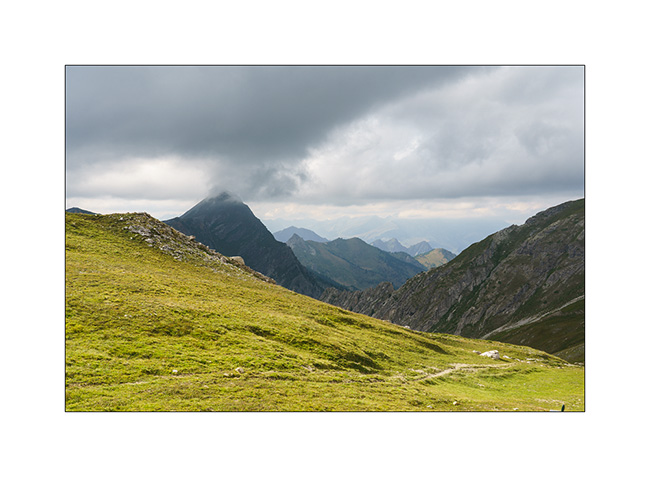 13. It is a pass visited by the Giro and a sculpture recalls it.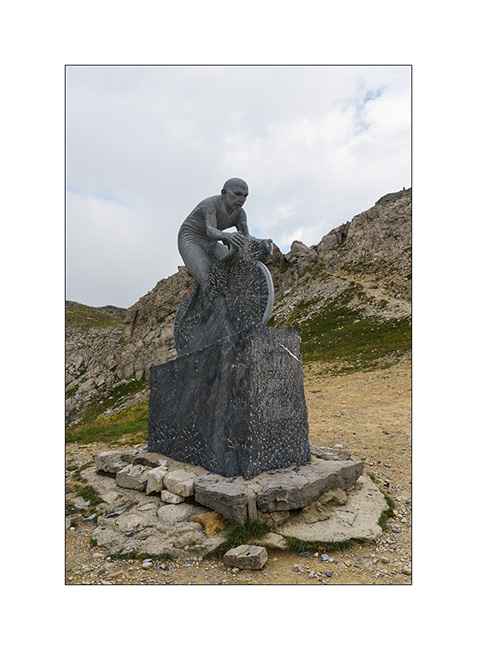 14. We discover the trail of the Maira Stura from the East side, looking for a boondocking place.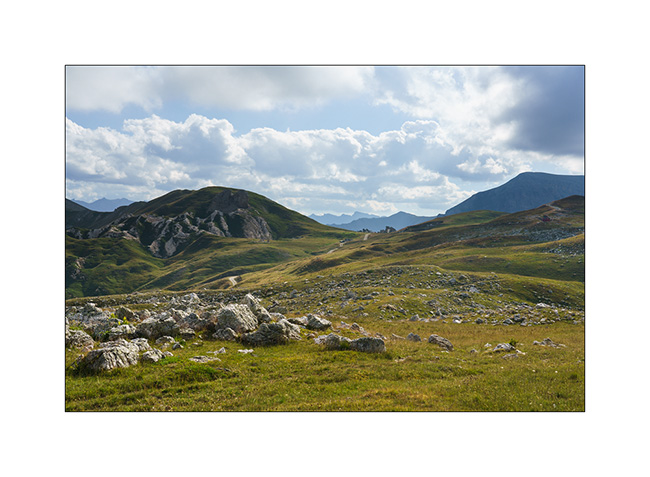 15. The massif is spectacular, alternating limestone walls and high meadows.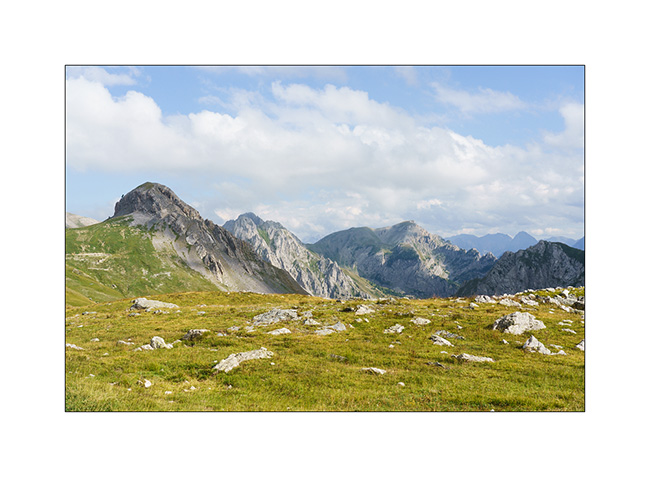 16. …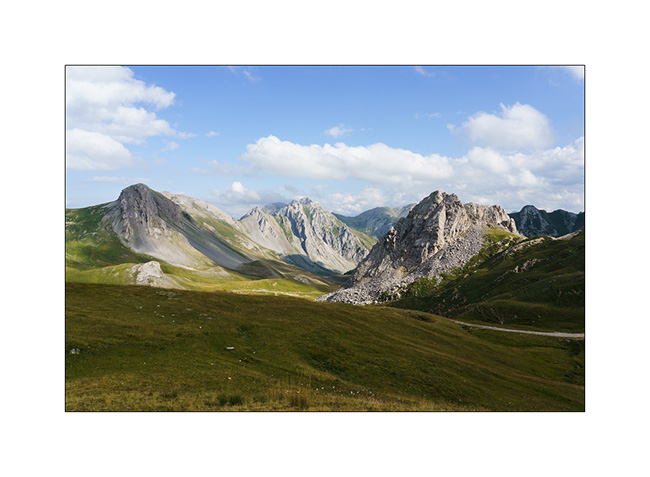 17. VivaLaVida on the trail.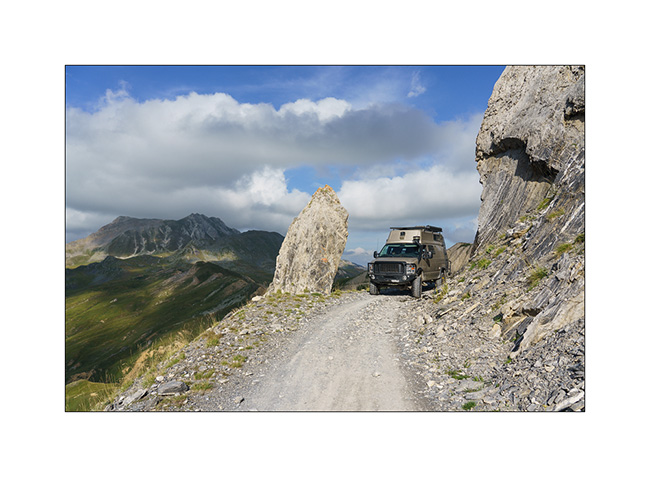 18. Val Meja from above.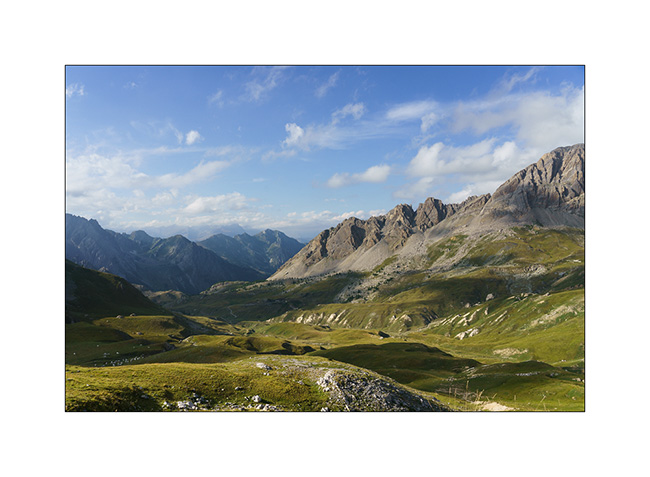 19. Sunset from our camp.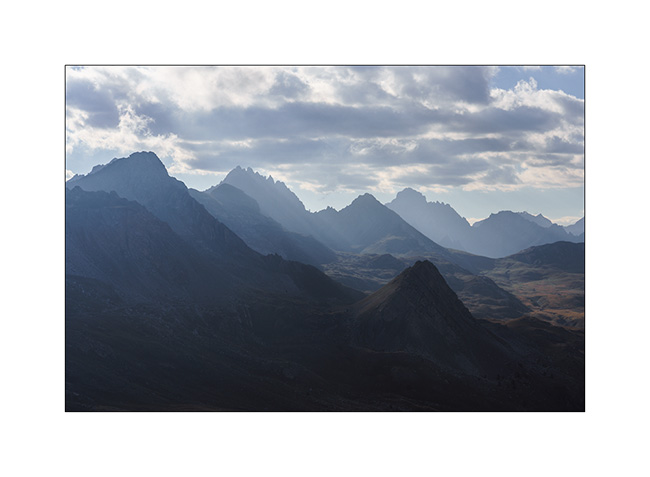 The trail being closed to motorized vehicles on Sunday, we spend a full there day enjoying this beautiful panorama. We'll tell you that soon. 🙂




1. Dernière soirée dans le Val Argentera.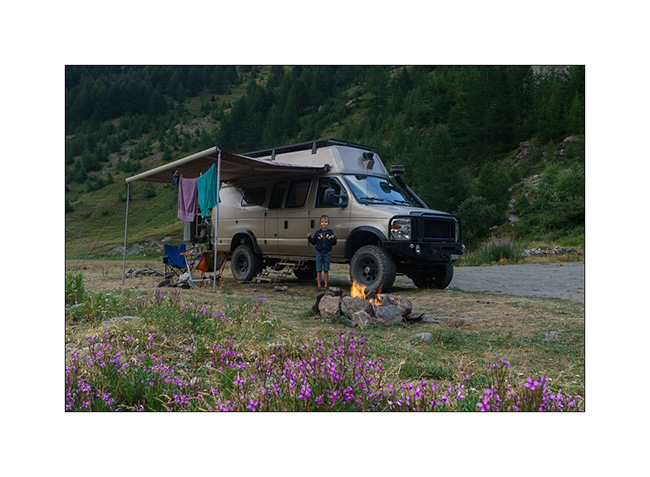 2. Le Lago Nero (Lac Noir), proche de la frontière franco-italienne, bondé ce jour-là alors que plusieurs colonies s'y sont données rendez-vous pour la journée. Nous décidons ainsi de poursuivre la piste vers un autre lac d'altitude.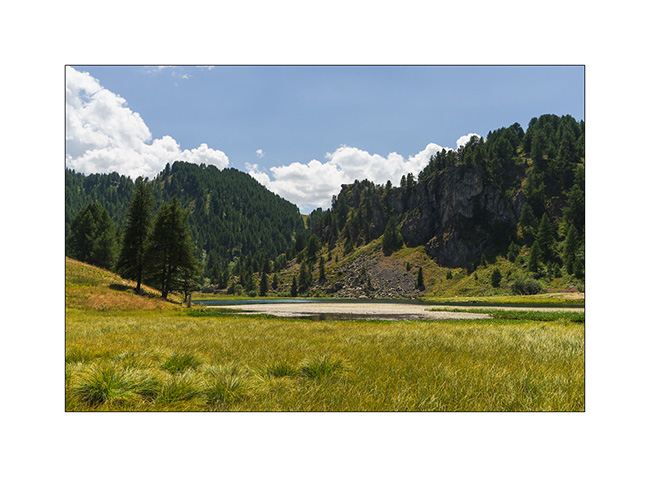 3. Campement à 2'400 m. d'altitude.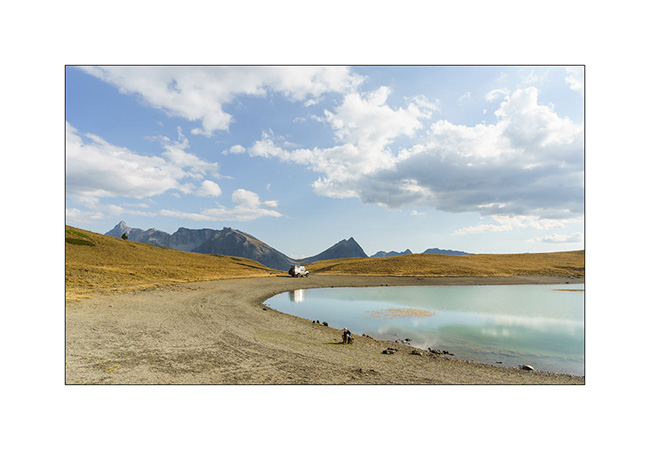 4. Emile s'entraîne à faire des ricochets.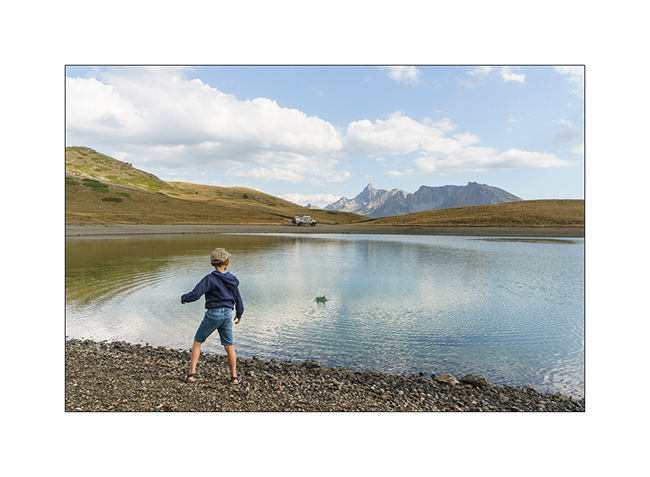 5. Quiétude…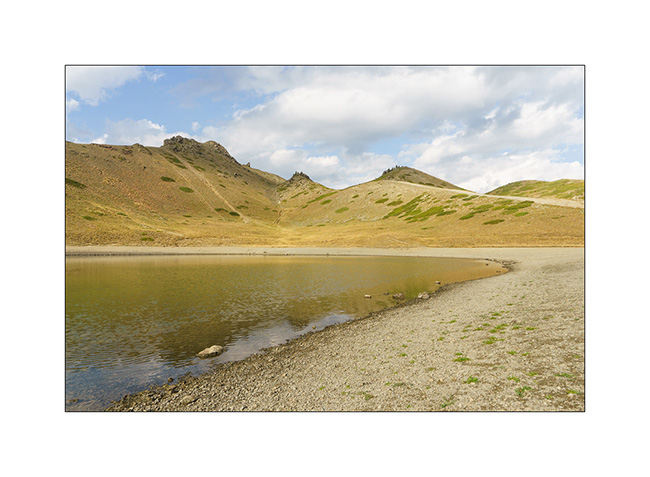 6. Préparation du souper.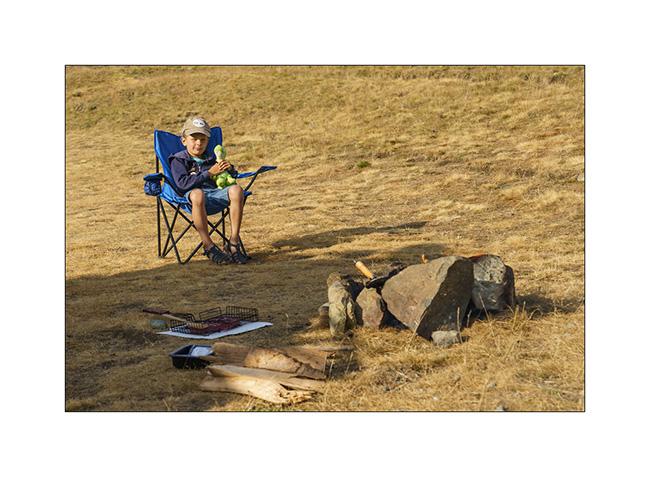 7. Couchant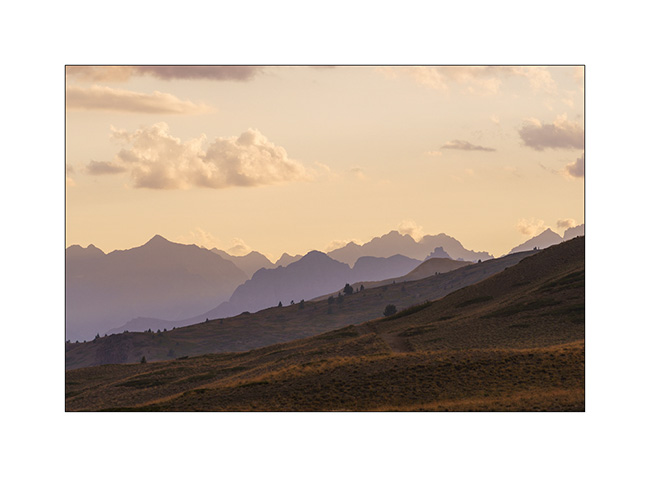 8. On se couvre un peu alors que la brise du soir rafraîchit l'atmosphère.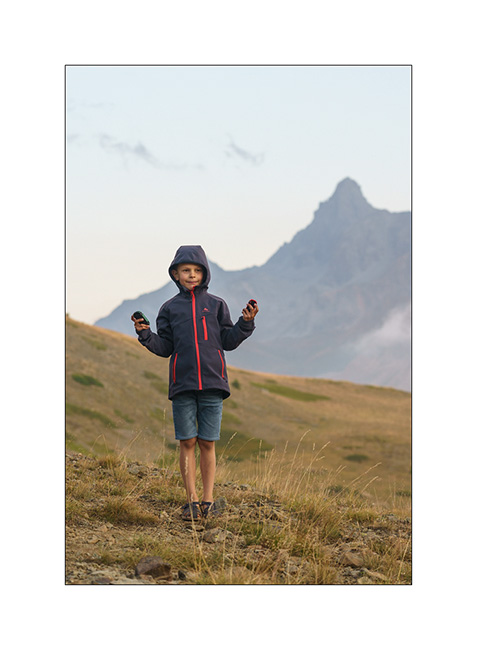 Ensuite, nous partons découvrir le Colle Agnello qui relie la haute vallée du Queyras à l'Italie. La vallée qui y mêne est magnifique, nous y reviendront à l'occasion.

9. Dernier lacets avant le col alors que la brume bouche le versant italien.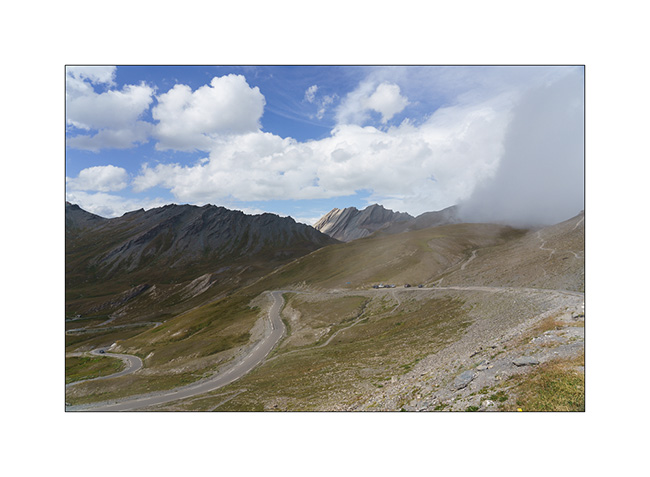 10. Nous trouvons un bivouac sur le versant italien, près d'un petit lac.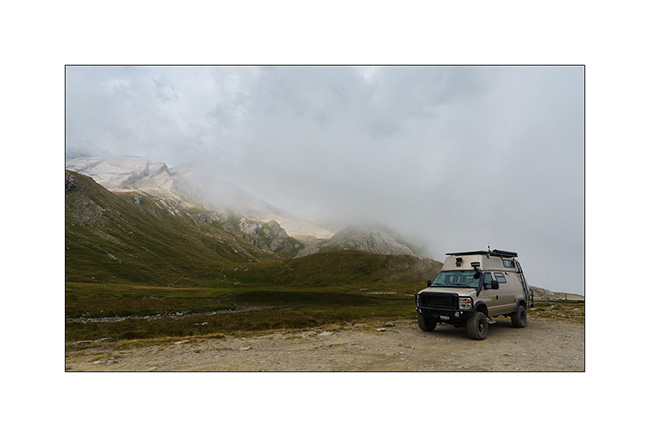 11. Et surprise, la brume se retire en début de soirée…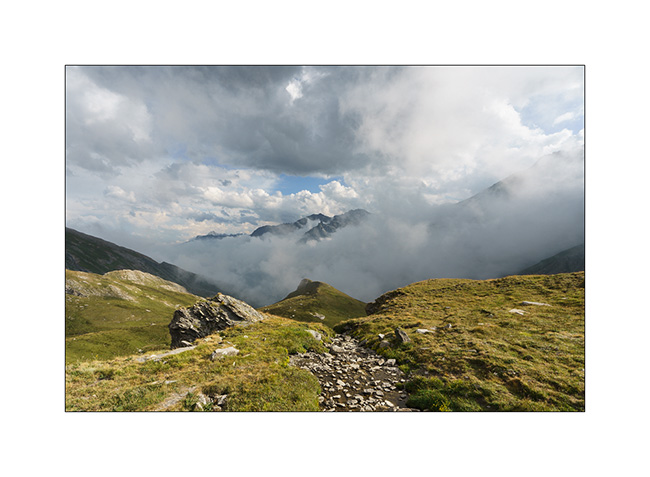 12. J'en profite pour tirer le portrait à ce joli petit lac.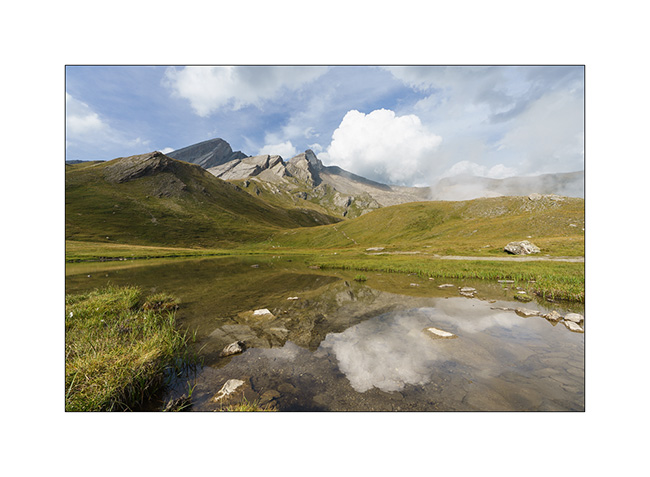 13. Dernières lueurs sur les sommets.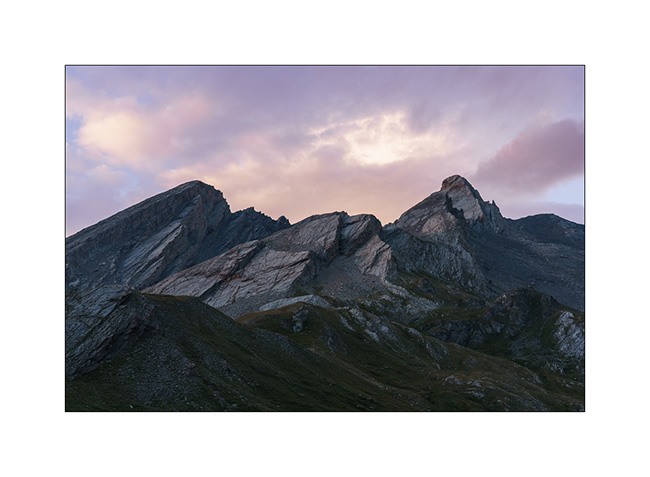 14. Village aux traditionnels toits de pierre sur la descente côté italien.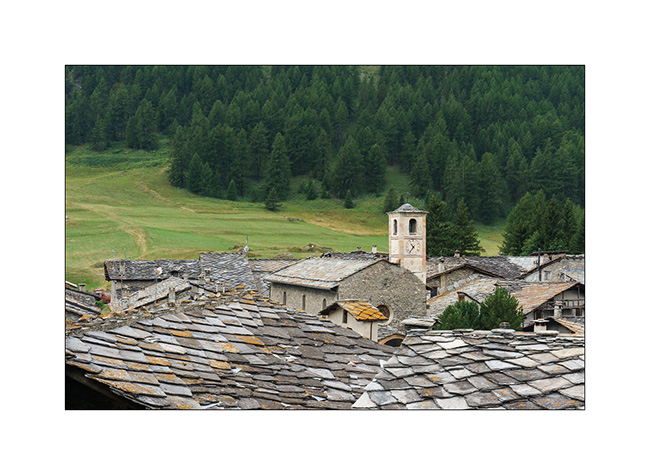 La suite dans le prochain post.



After these two days around the Colle del Nivolet, we move a few miles South along the first alpine foothills which border the Piedmontese plain..


1. Short stop at Pont-Canavese to refurnish us with various groceries.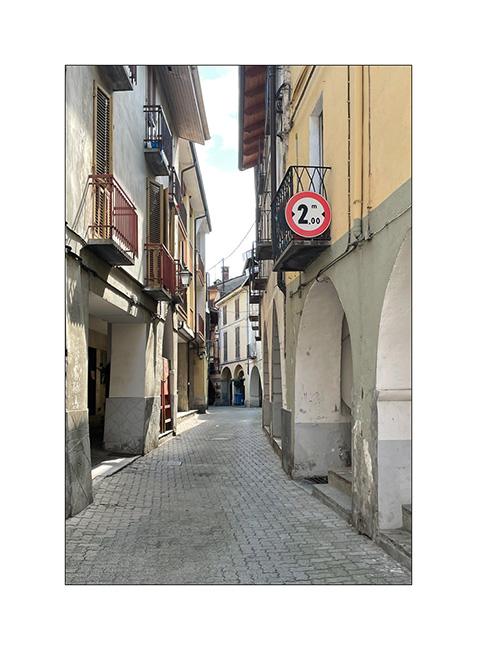 2. This village offers the typical architecture of the region with narrow streets and houses build over the sidewalks and stalls thus shaded.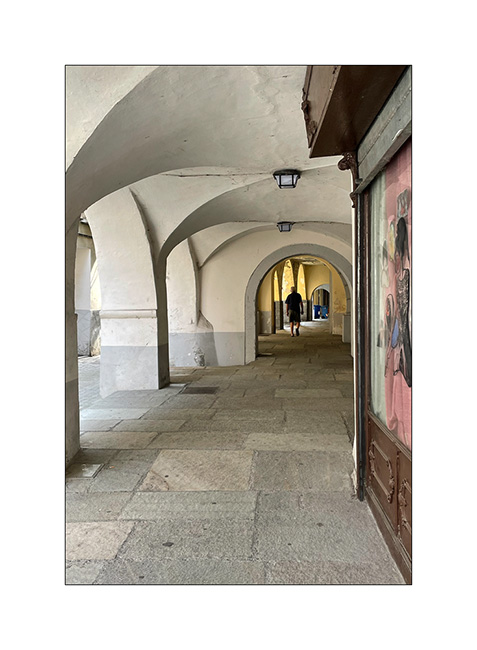 3. Then, a nice climb on the trail that leads to Colle del Colombardo and its imposing sanctuary overlooking Turin.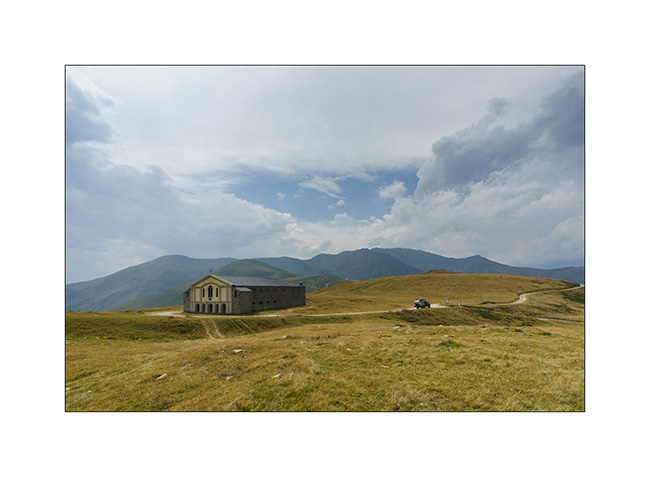 4. A few storms are brewing, which will however avoid our camp.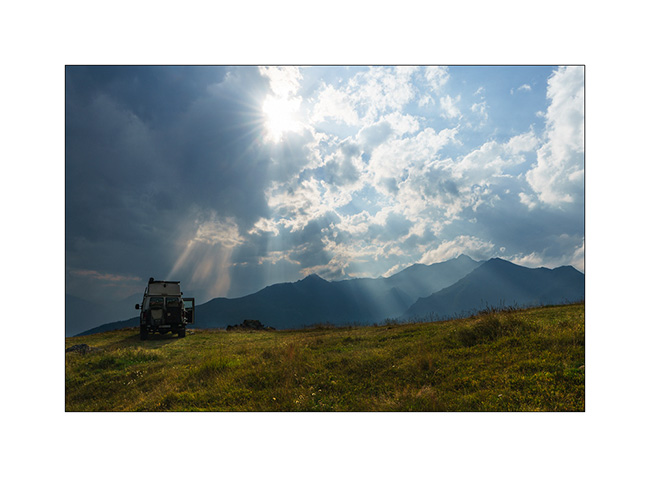 5. We sleep on a hill, along the descent on the south side.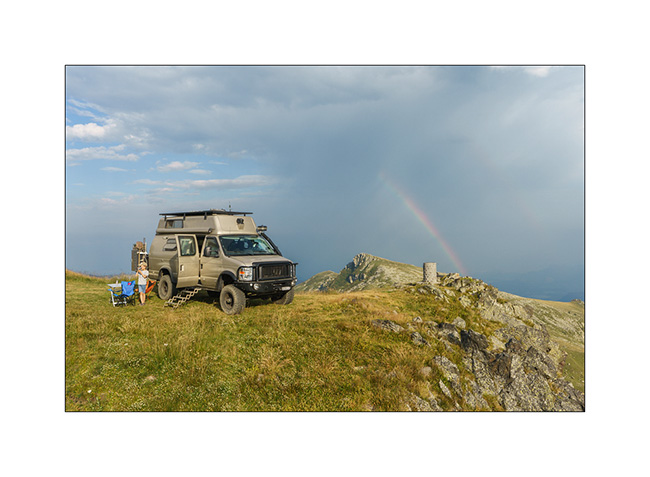 6. Sheepfold…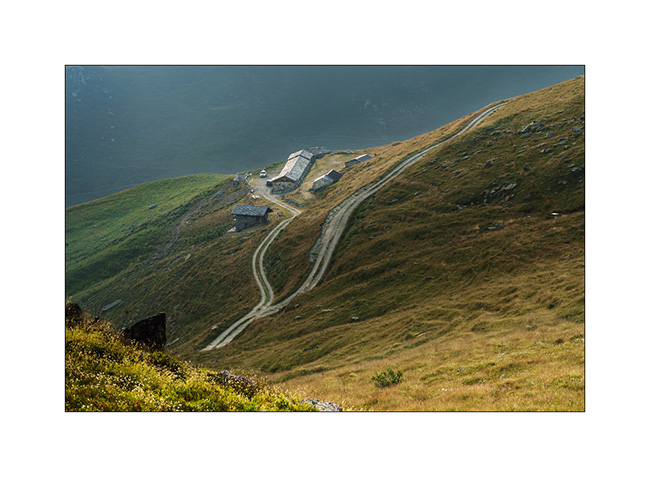 7. Quiet end of the day…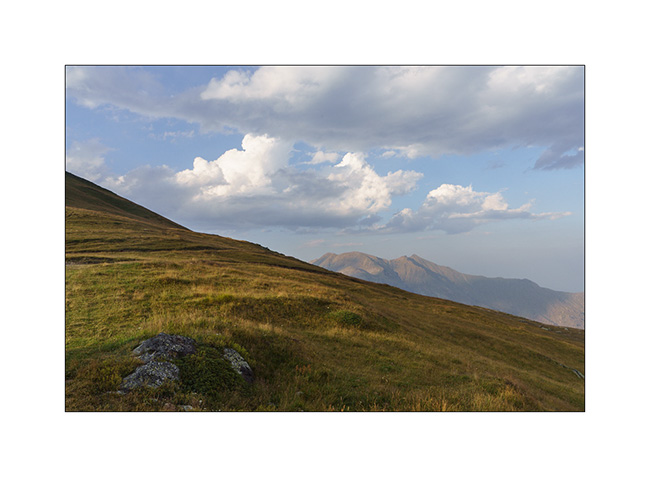 8. The next day, we go back to the Colle del Finestre that we discovered last year in order to access the Strada del Assietta which was closed during our previous visit. Souvenir at Colle del Assietta.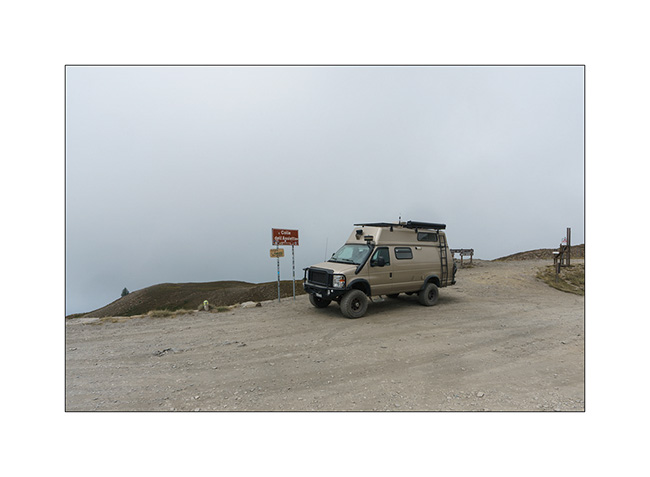 9. This old military road winds for about twenty miles between 6,000 and 7,500 feet above sea level, connecting Colle del Finestre to Sestriere. However, German tour operators specialized in 4×4 trips have almost transformed it into a motorway, rushing there every day in dozens of convoys of 10 to 15 vehicles each, to such a point that it is now closed on certain days of the week to preserve some peace for pedestrians and cyclists.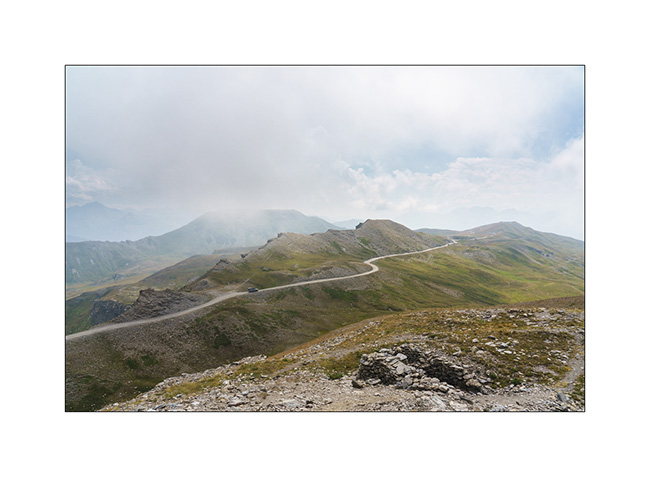 10. We take a secondary track to find us a nice boondocking place…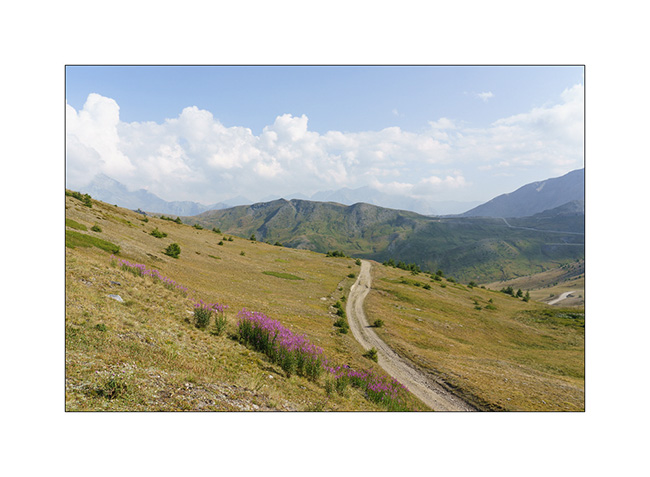 11. … on the ridge, above the Sauze d'Oulx.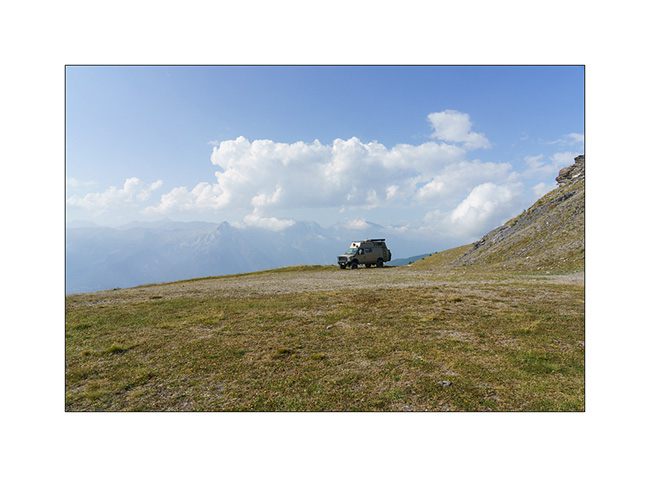 12. Assietta trail from our camp.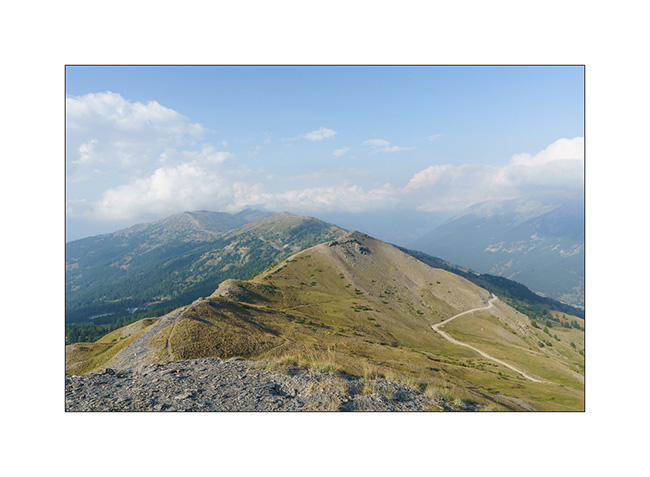 After filling the fridge in Sestriere, we go up the superb Valley Argentera which we had already enjoyed last year. We stay there for two days to enjoy its tranquility and its beautiful river, alone in its upper part which is difficult to access without 4WD.

13. VivaLaVida's camp along the river.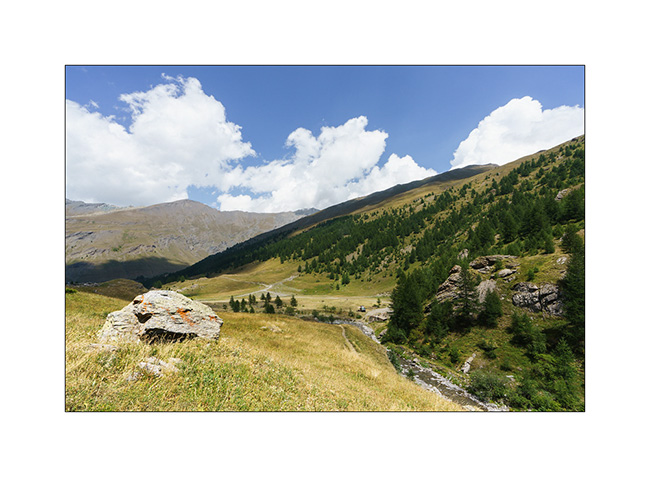 14. Emile enjoys a few lazy mornings… 😉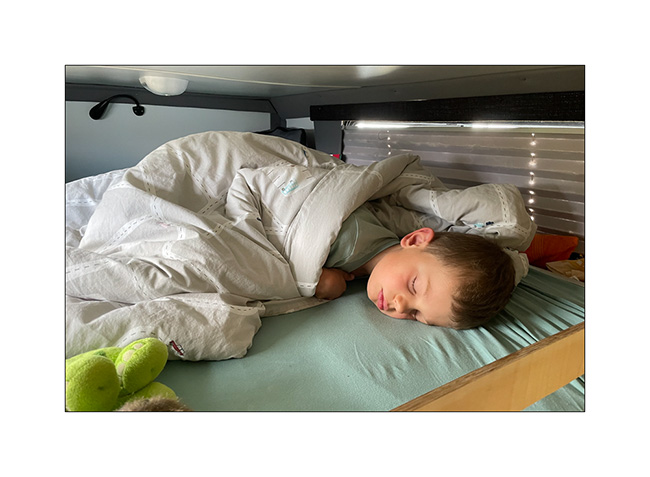 15. Lichens on a rock in the upper Argentera valley.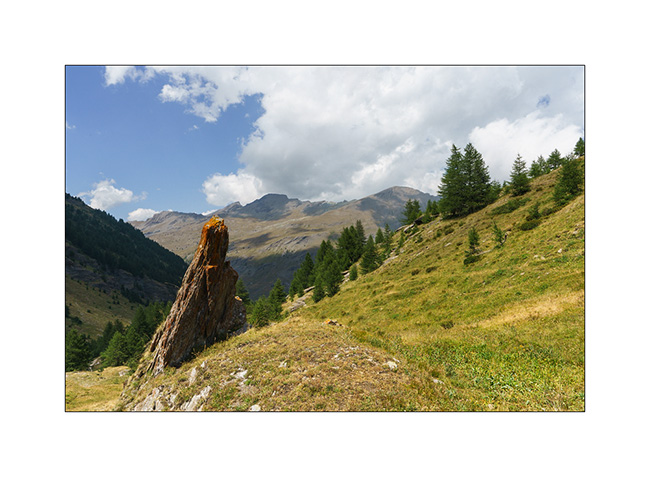 16. Emile is over the moon!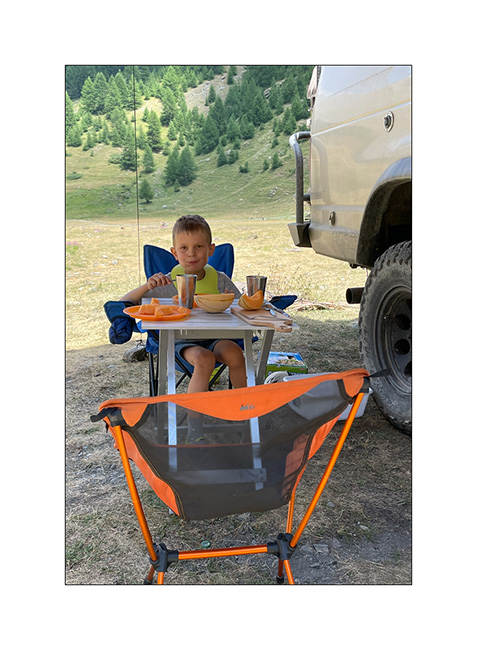 17. Upper Argentera valley.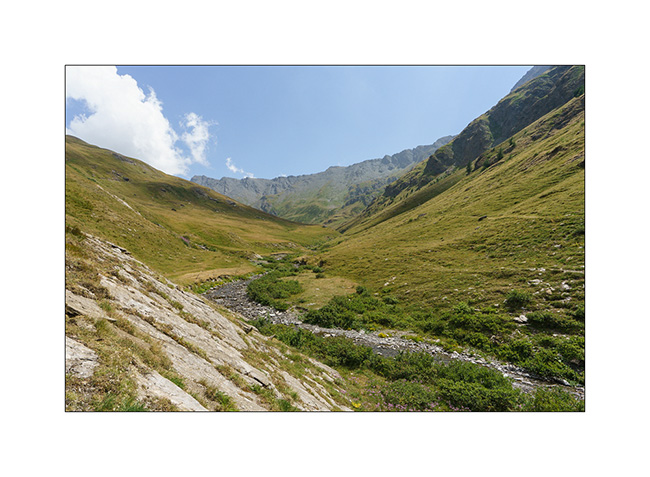 Other of our discoveries in a few days… 😀




As Emile is on vacation with me for a week, we decide to go enjoying the fall colors without traveling too far since we only have 5 days to travel. The destination will be the Hautes-Alpes, between France and Italy.


1. After half a day on the road, we arrive in the Mont-Cenis region and its lake at the end of the day.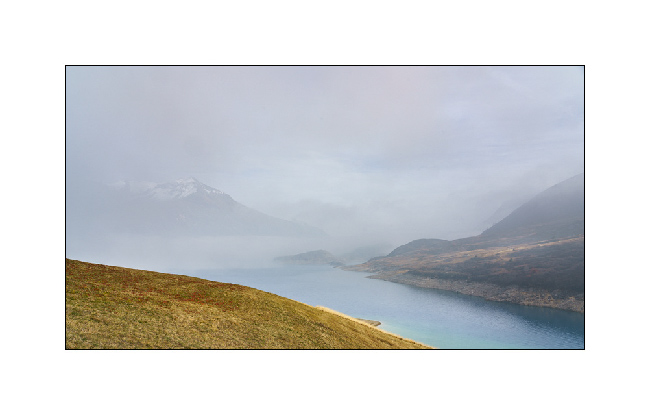 2. While the weather is fine all along the road, the east wind blows fog from Italy which gradually rises, enveloping VivaLaVida.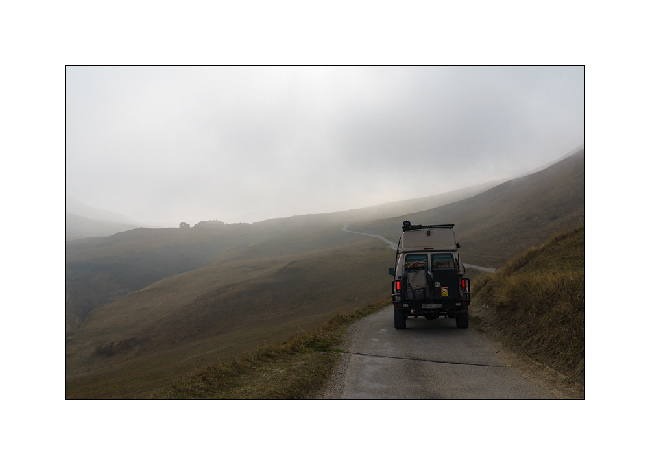 3. Climbing up to 2,200 m, we have time to make a shot hike outside the nimbuses.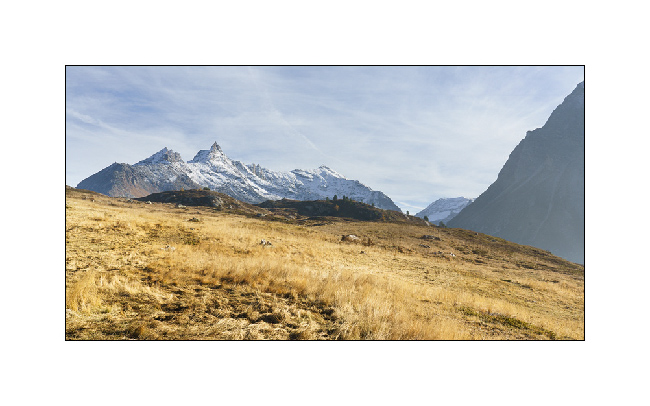 4. But half an hour later, the fog catches up with us.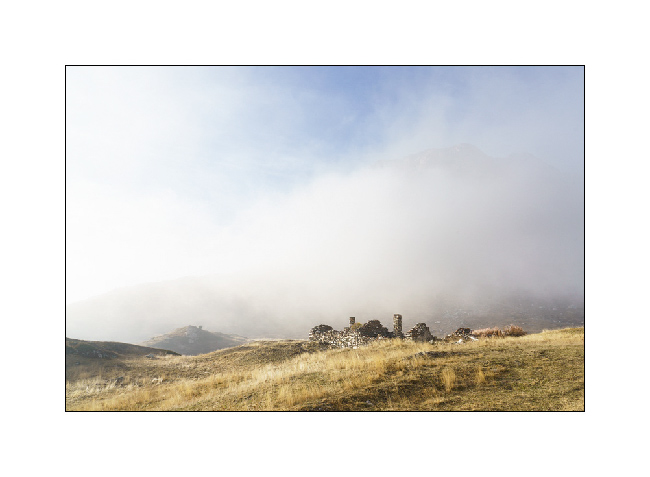 5. The time to find a boondocking site for the night and we are isolated by the clouds for a quiet but cool night.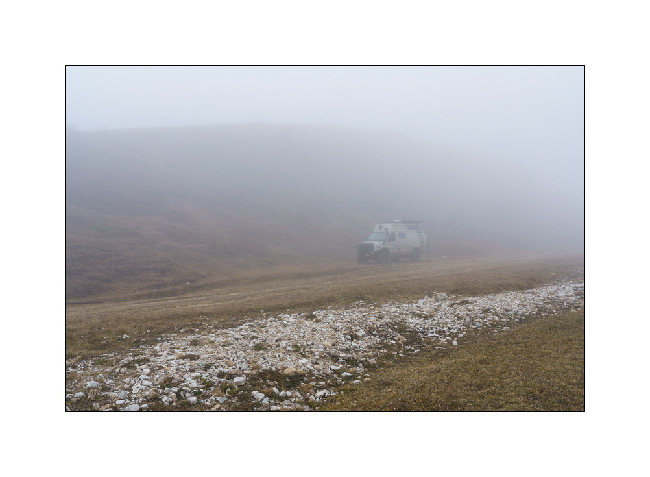 6. The disturbance of the night removed the fog and nicely sprinkled summits with fresh snow.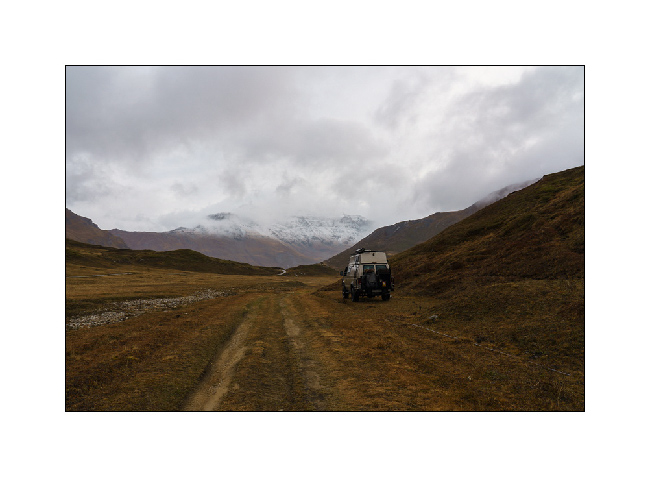 7. A few openings in the couds let in the light…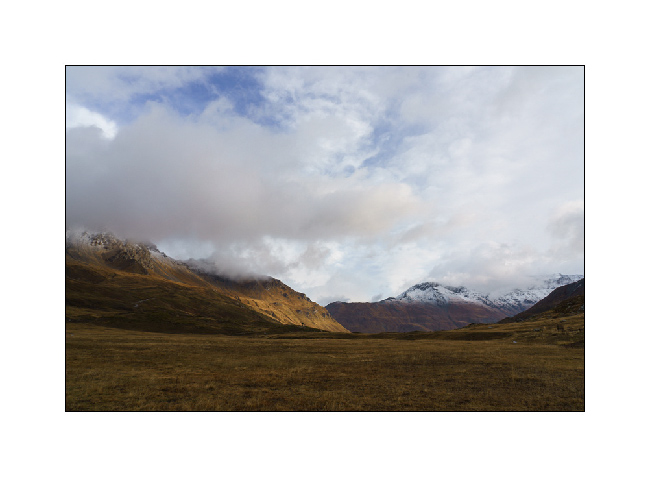 8. … and VLV takes the trail again to reach the lake.





9. We take the trail that goes West of the lake…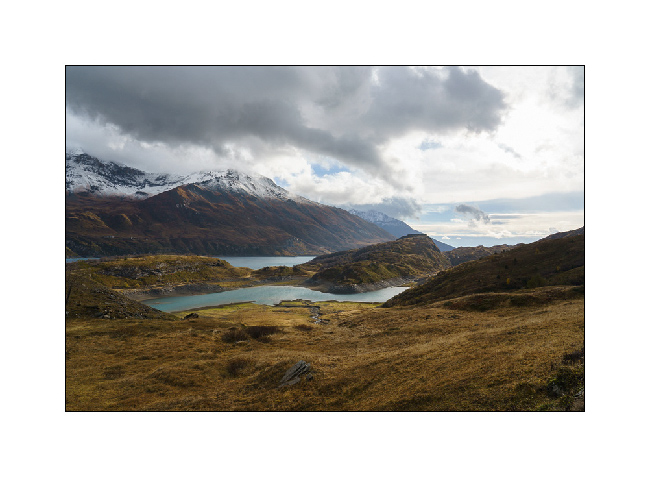 10. … trail that we couldn't drive in July, a barrier now blocking access from July 1st to September 15.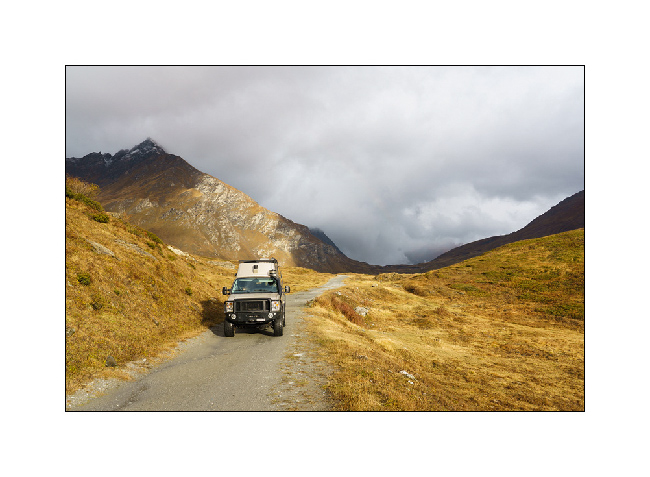 11. The showers follow one another and the wind is still blowing strong.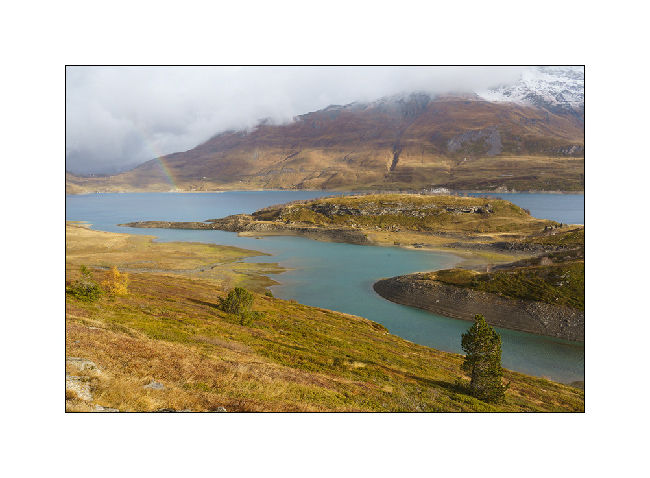 12. But we anyway go for a walk by the lake, just to play with Emile and, for me, to look for some picture composition.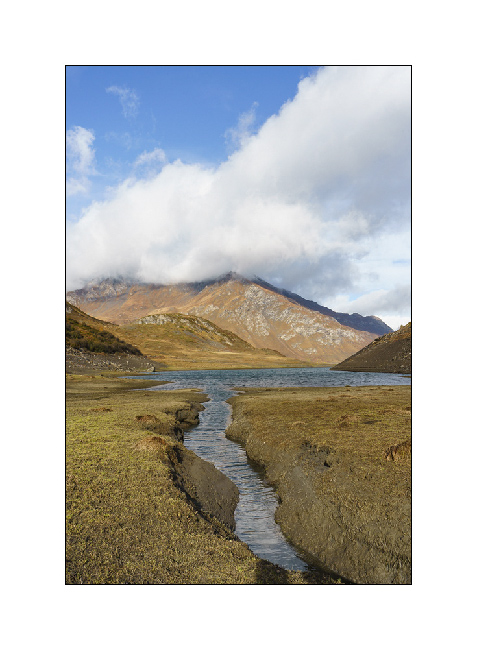 13. …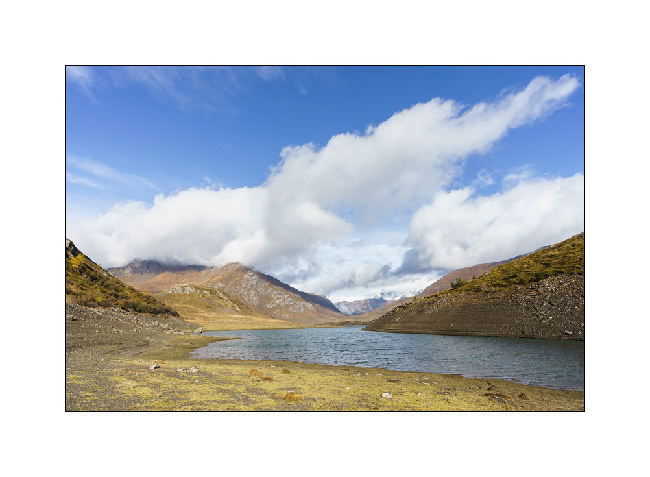 The continuation of the story in a few days…




We enjoy fall doing some weekend outings.


1. Boondocking in the forest.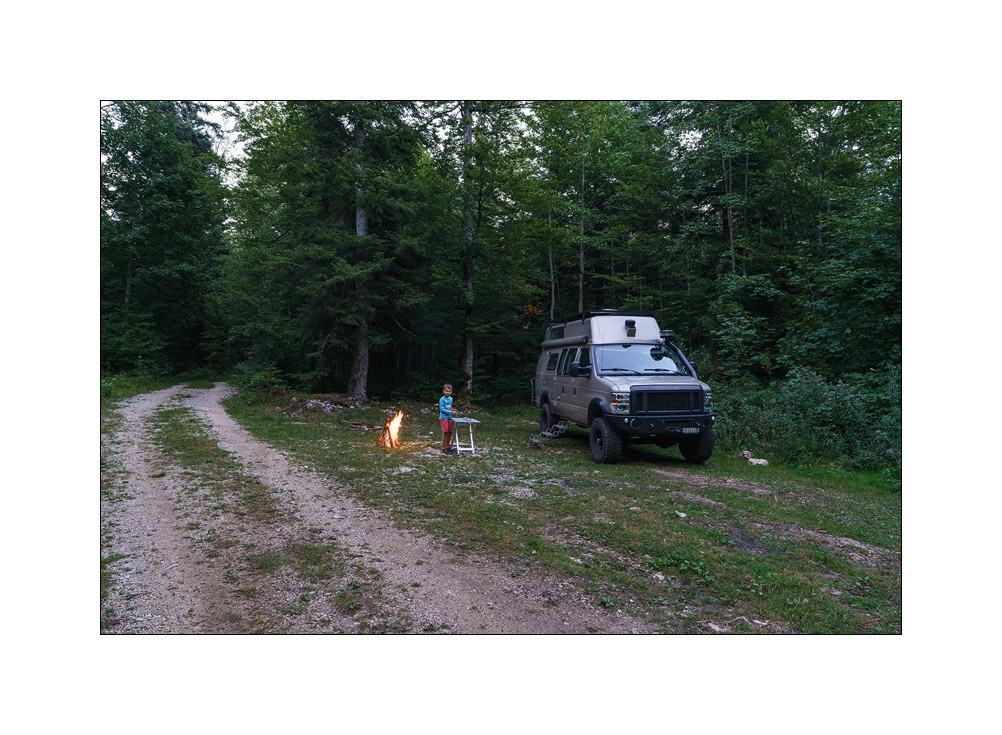 2. Nice morning view point.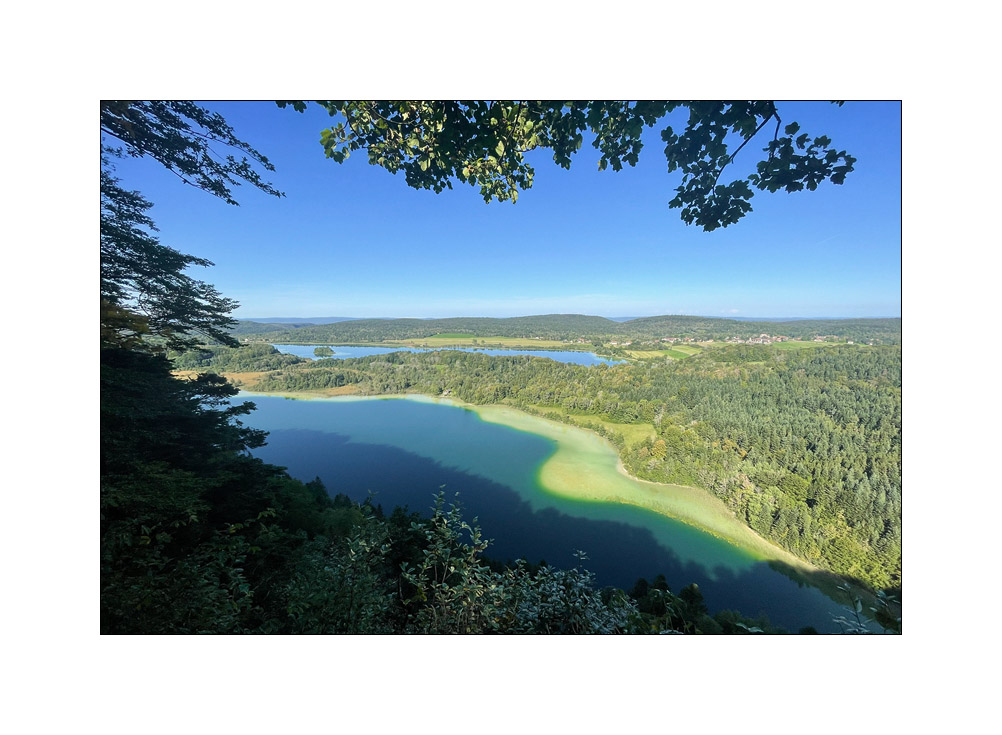 3. In the Langouette gorge.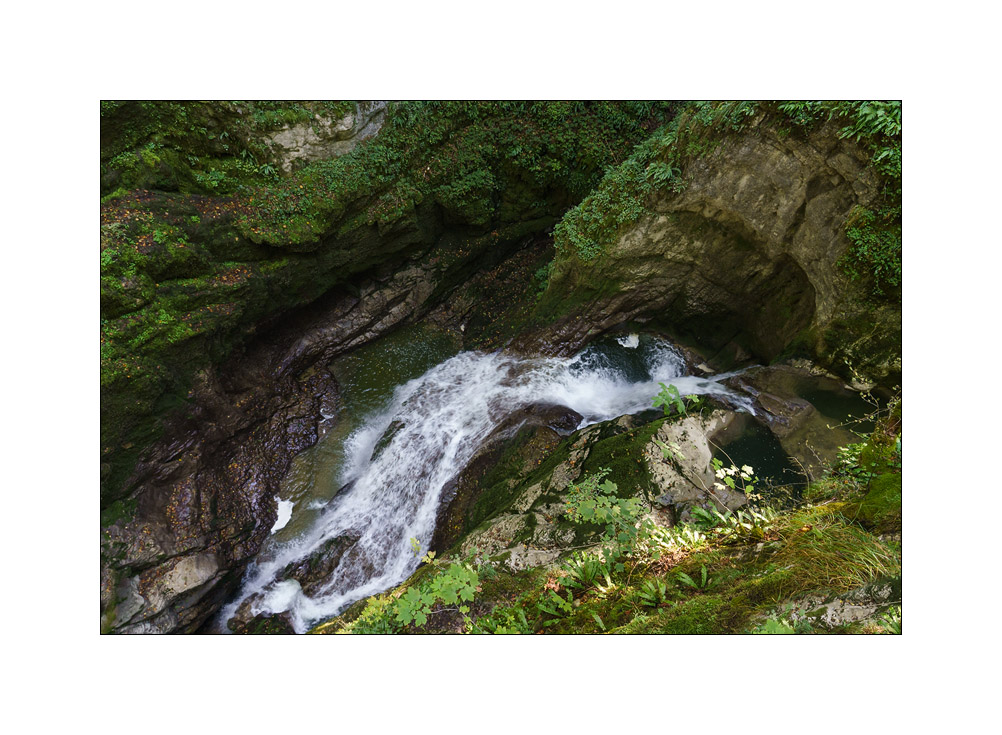 4. Billaude waterfall.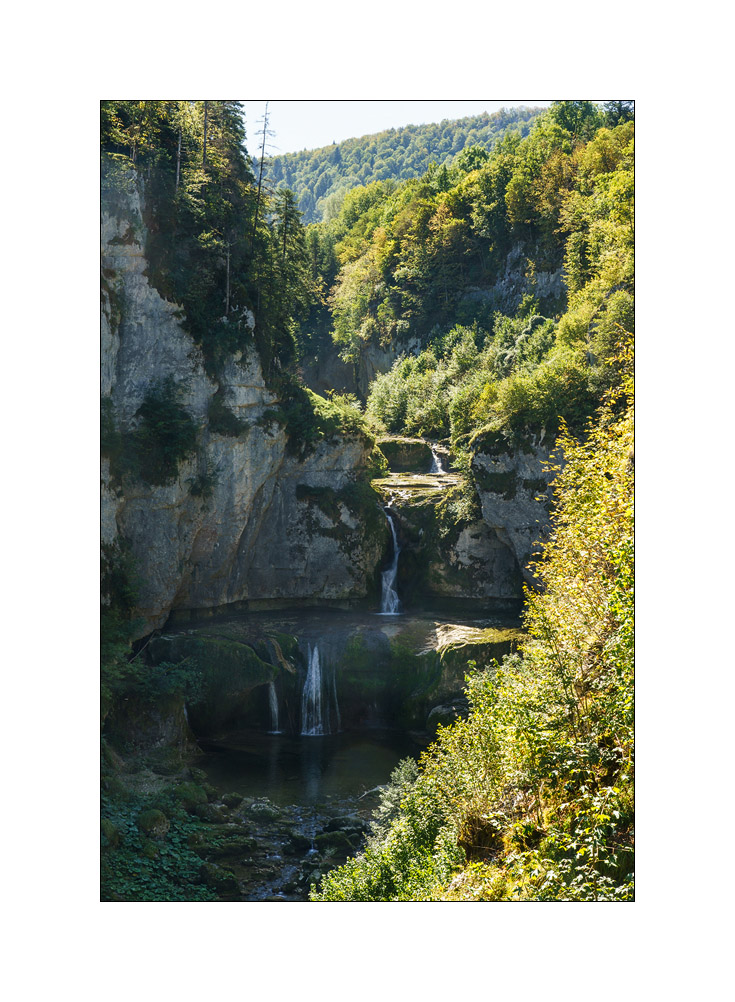 5. Another weekend, another boondocking in a beautiful forest clearing.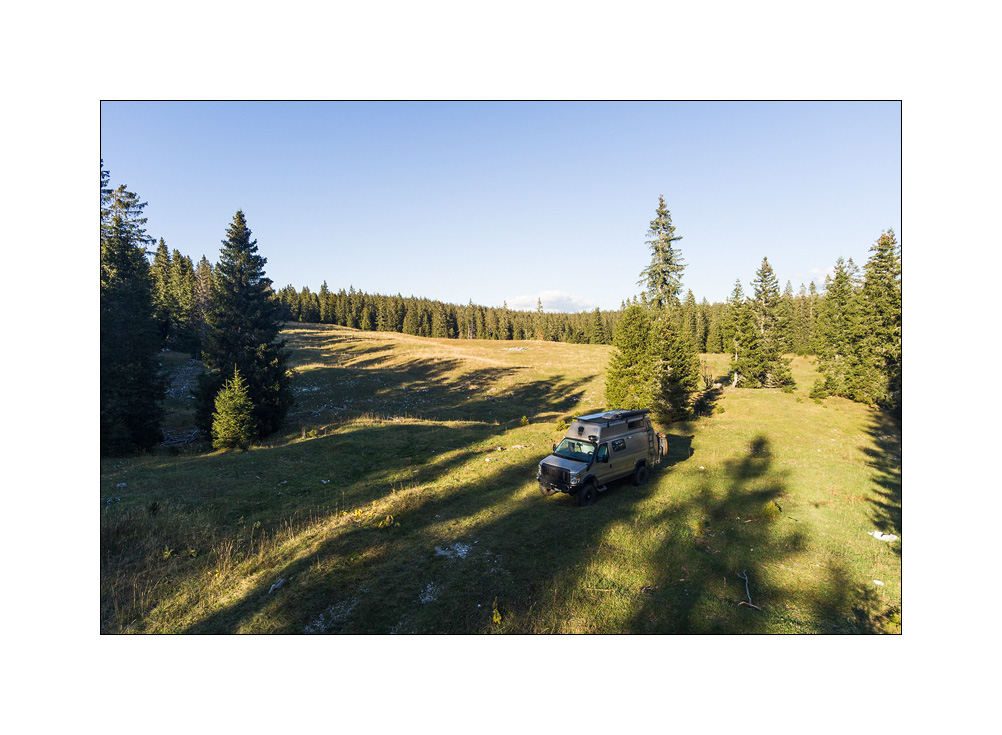 6. Emile always enjoys it!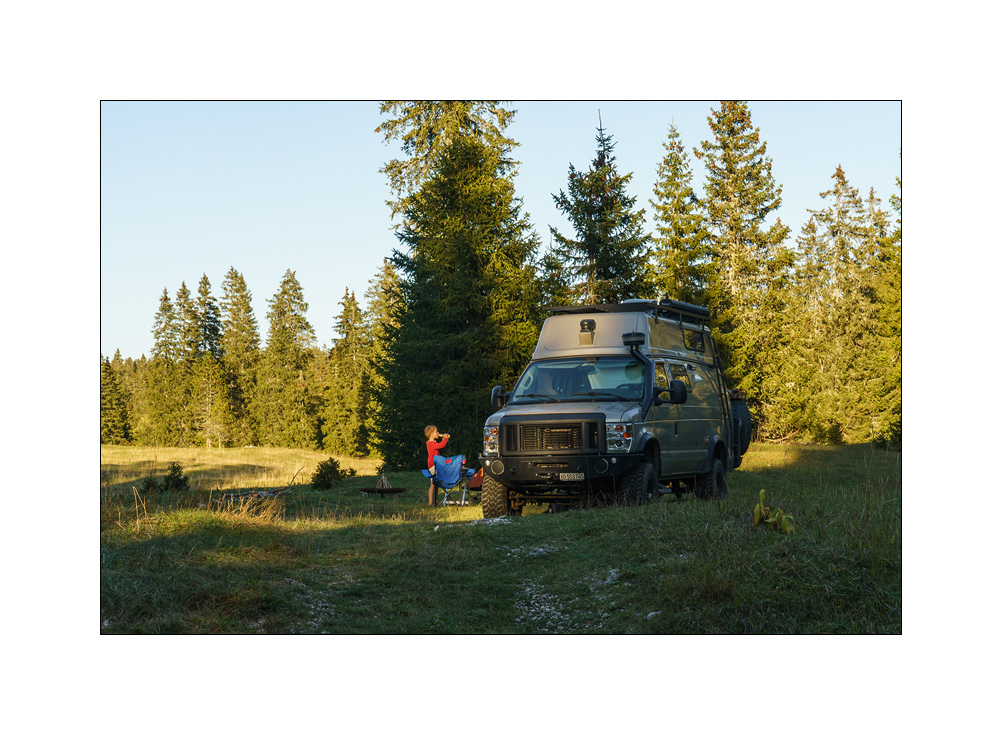 7. The campfire is ready to cook diner.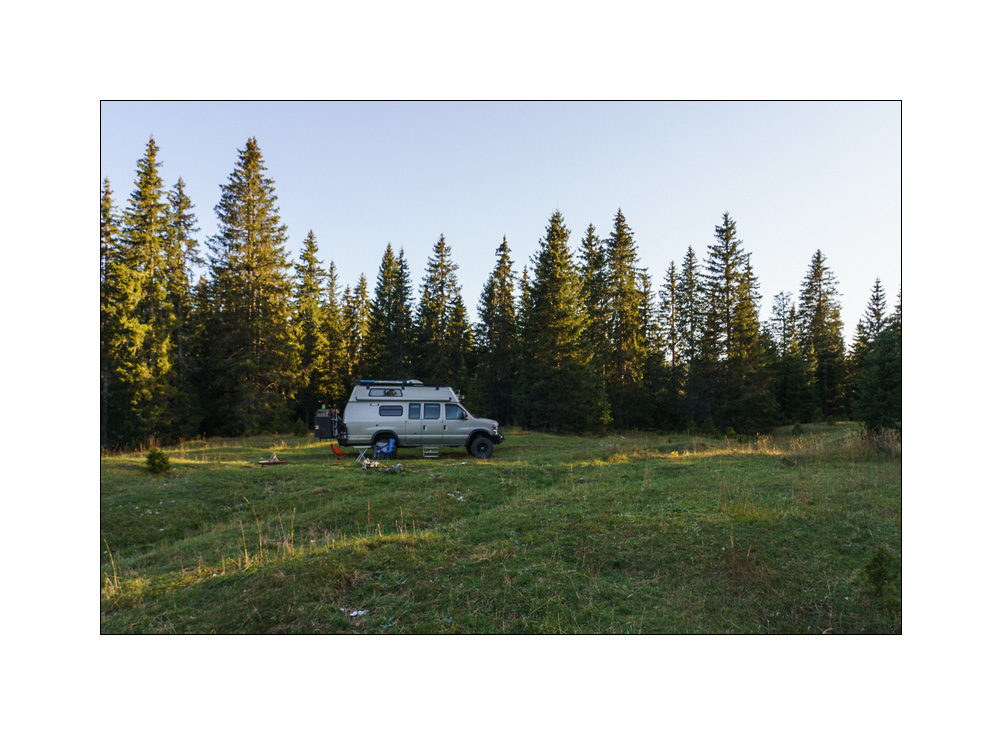 8. Walk in the beech forest.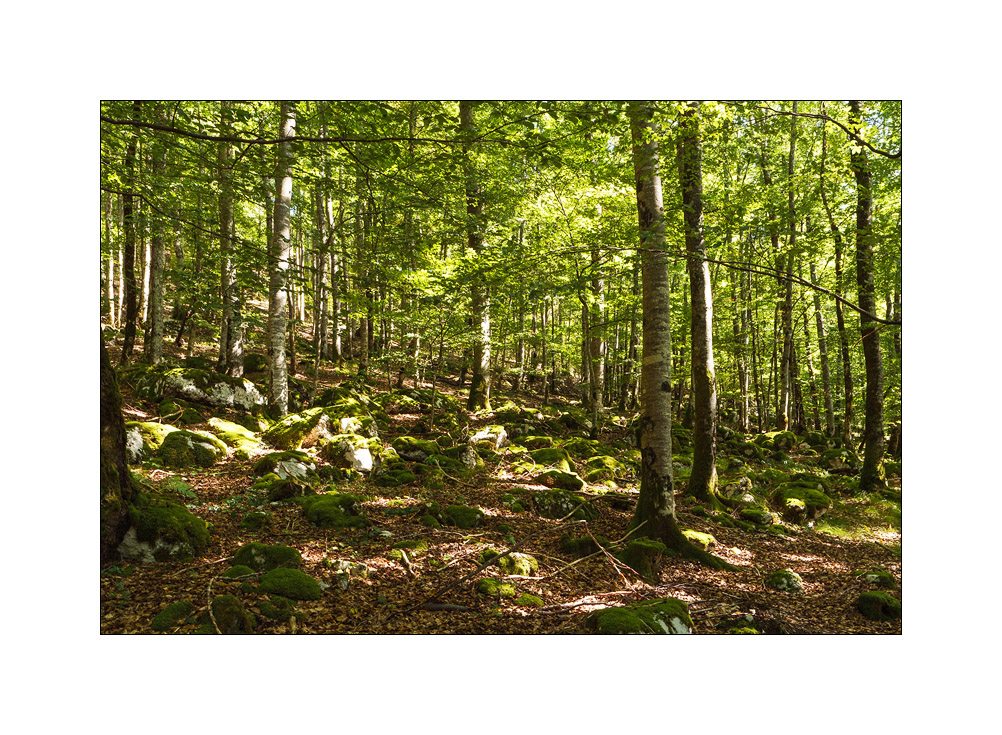 9. Way back…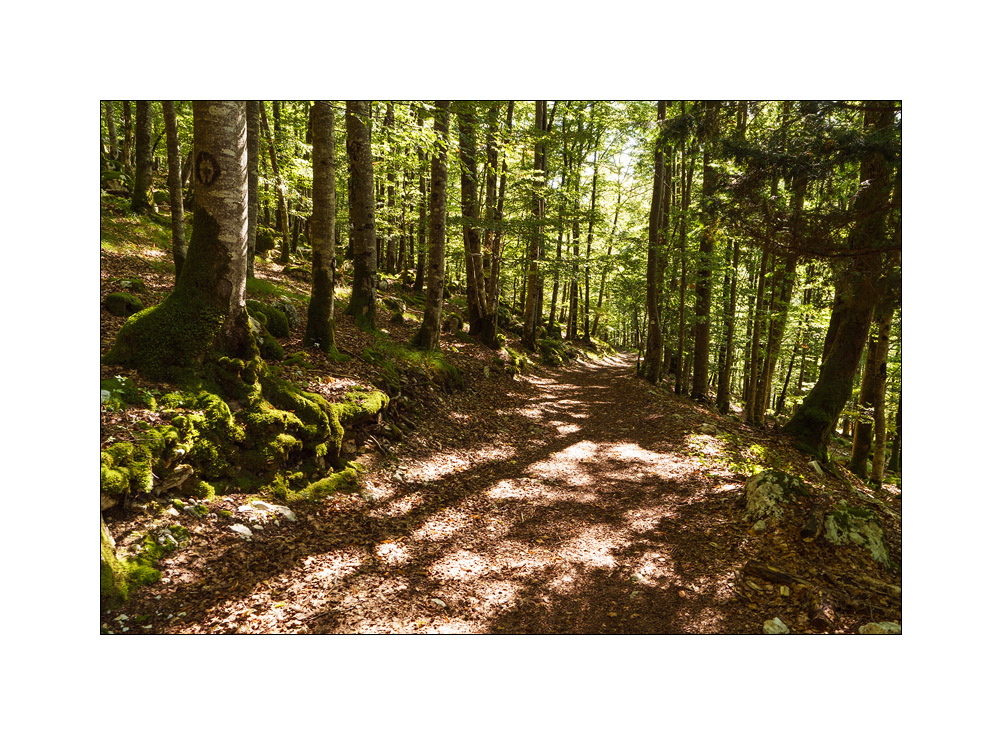 In mid-October, VivaLaVida and its occupants left for a few days in the Hautes-Alpes. I will present all this soon.


PS: While the VLV route was no longer displayed on the map pages since Google Maps changed the terms of use of its services a few months ago, I have updated these pages with new maps that present the VLV route until October this year.




At the end of August, Emile and I are going to spend the weekend in the mountains.


1. Hike to the Col de Balme.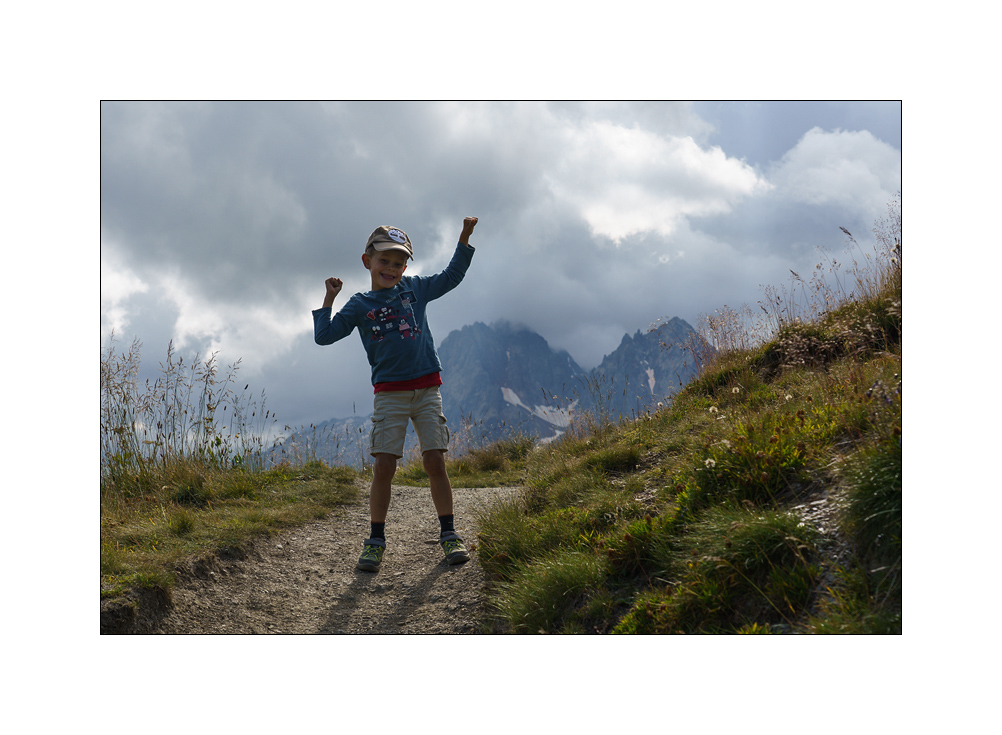 2. We discover a pretty altitude pond…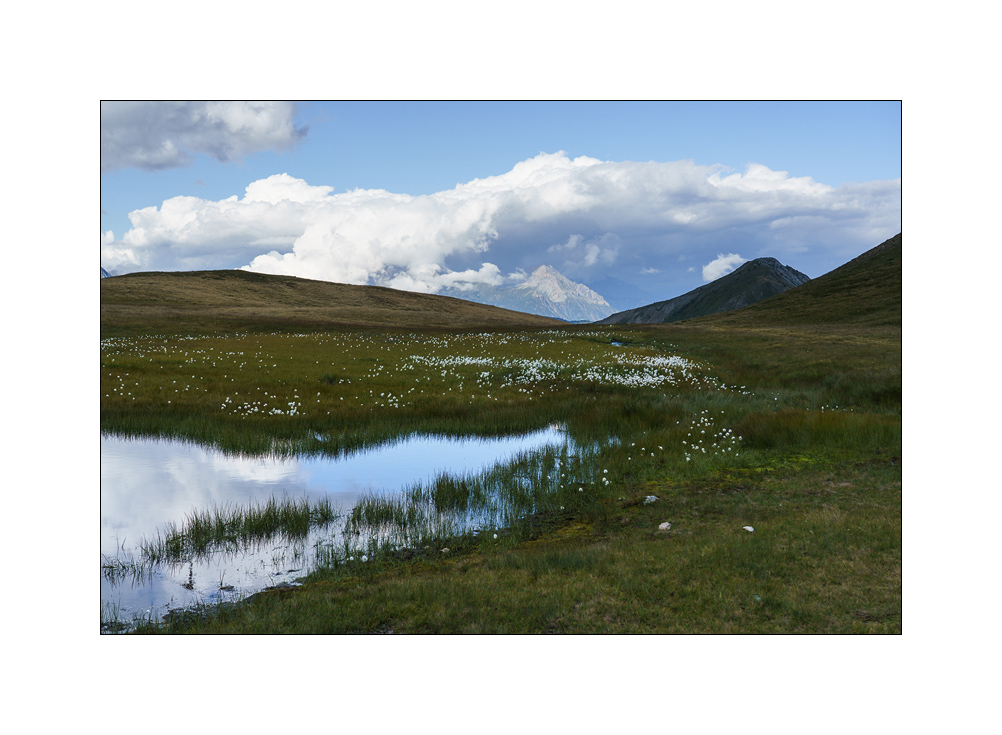 3. … that cottongrass highlight.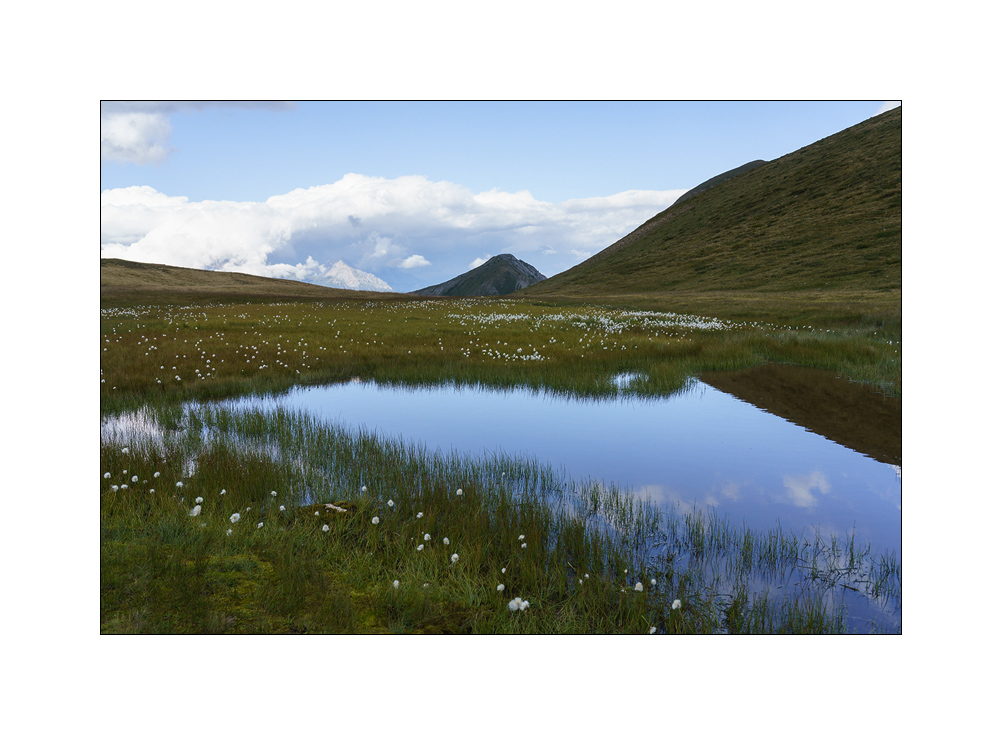 4. Highland…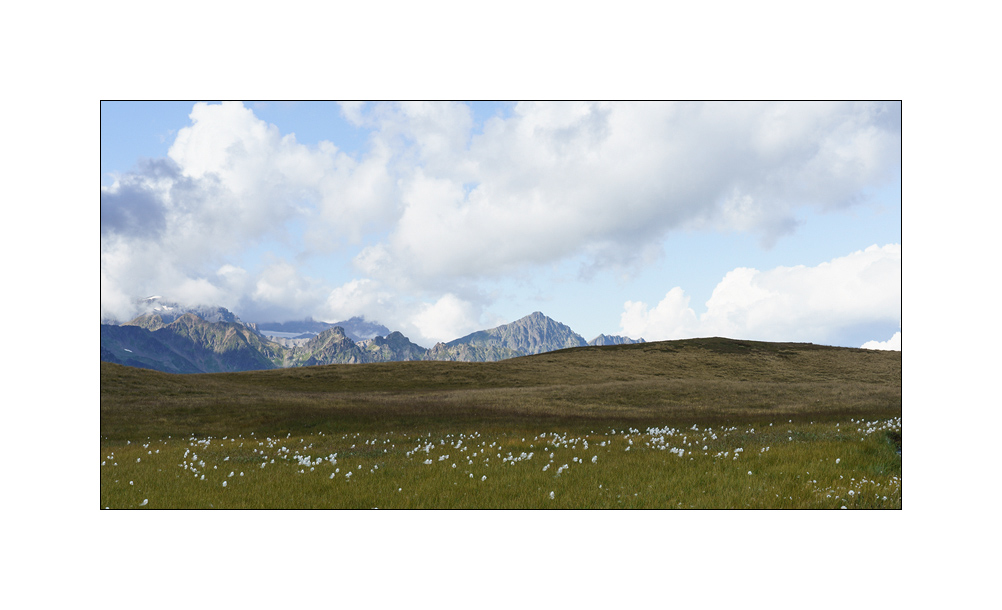 5. From a ridge, we can see VLV far below…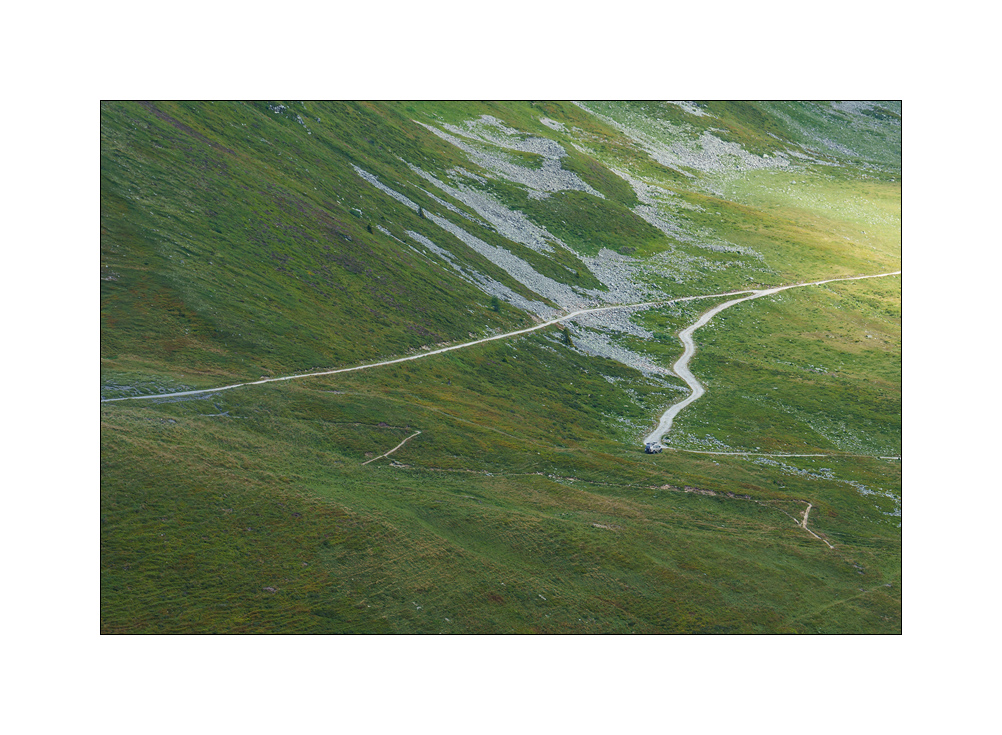 6. On the ridge…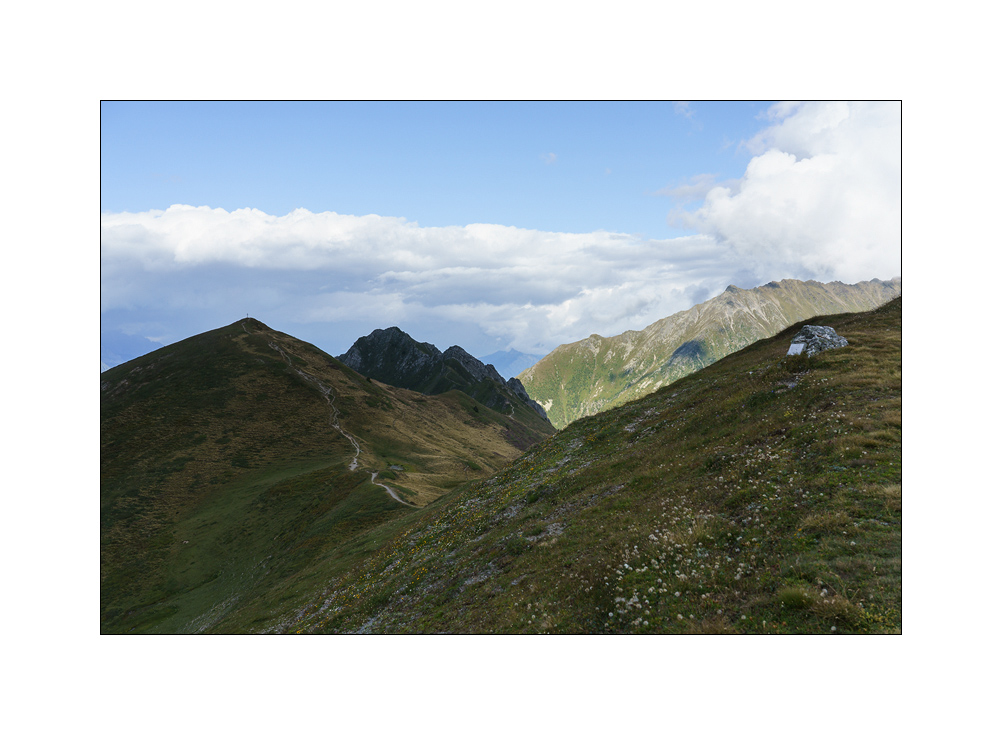 7. The goal of the hike.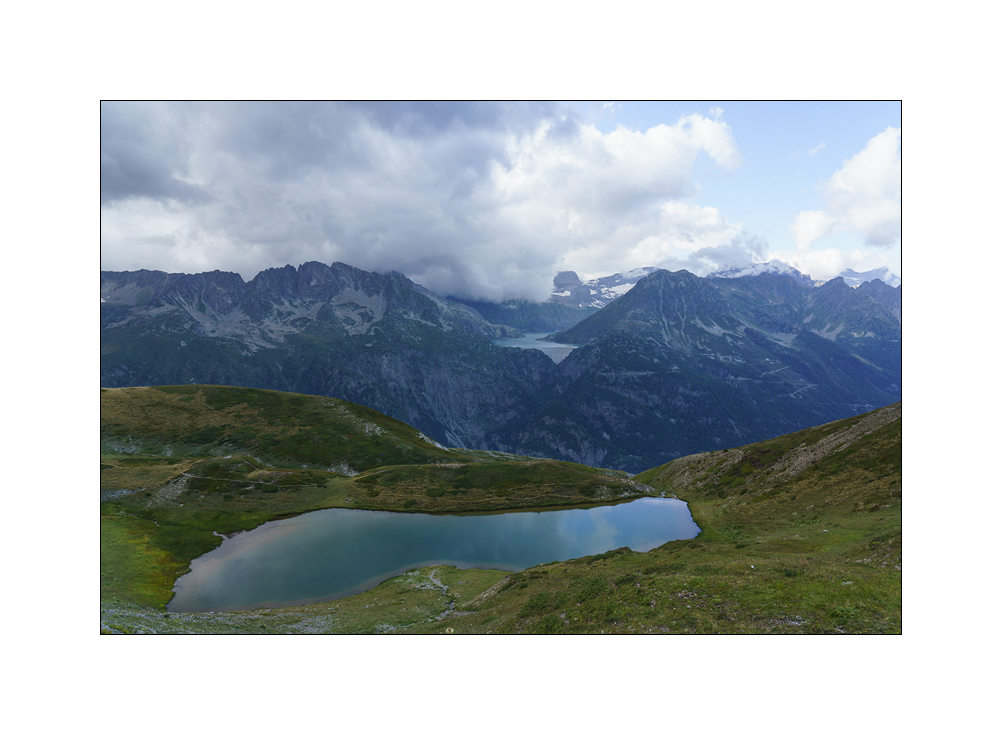 8. Too bad the clouds hid the light…





9. Altitude marsh.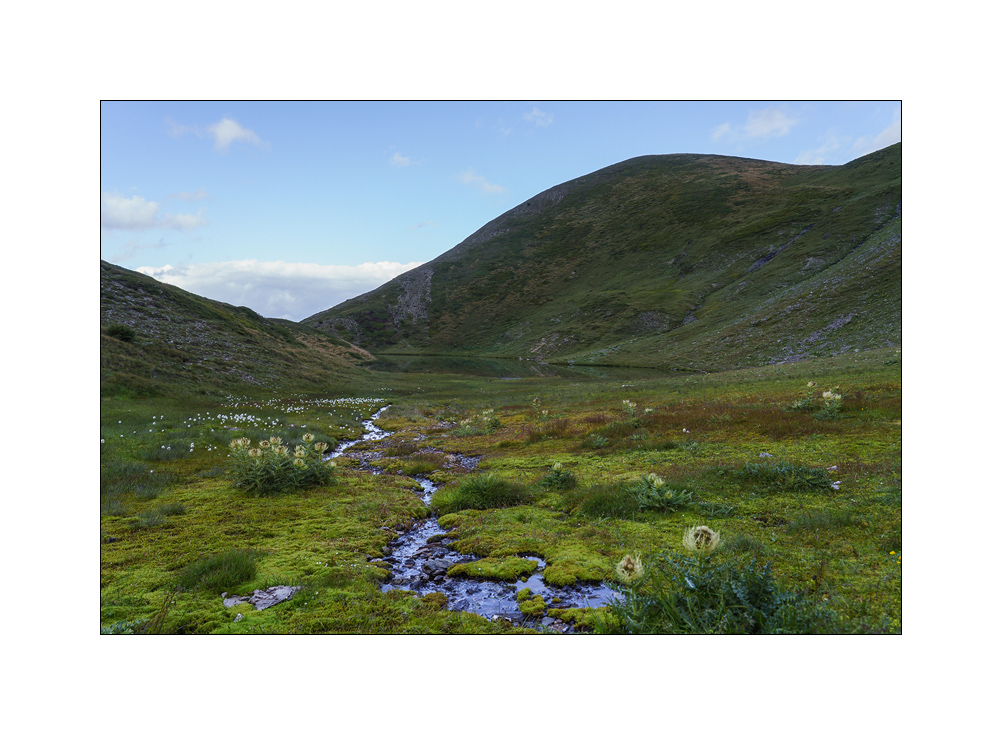 10. On the way back, the clouds set the mood…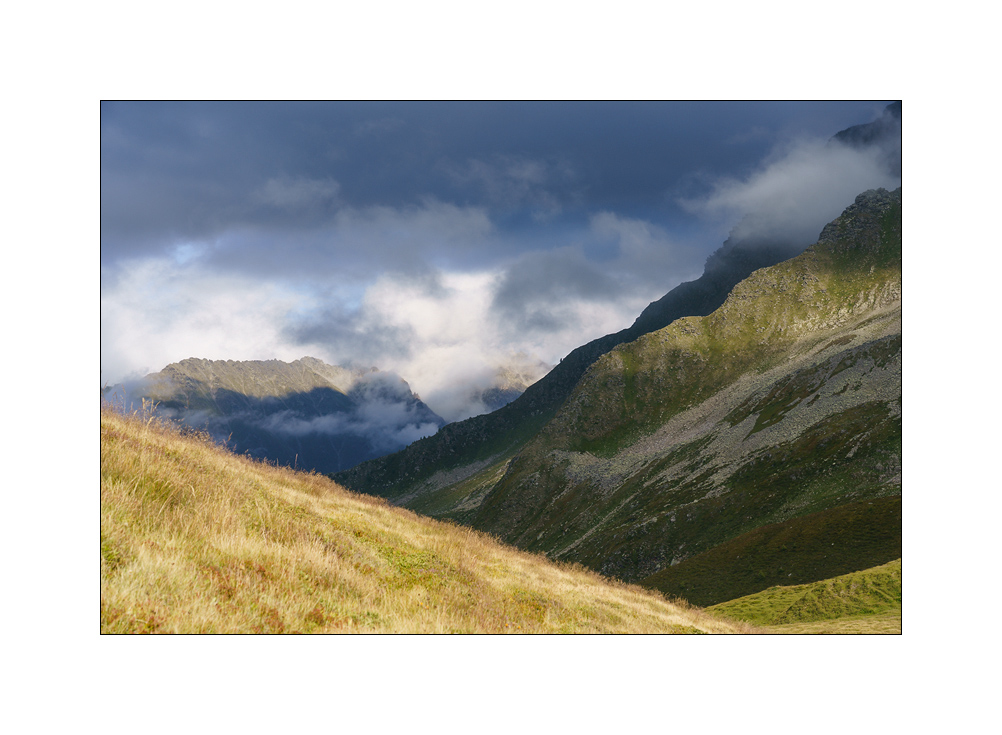 11. Reaching VLV for the night.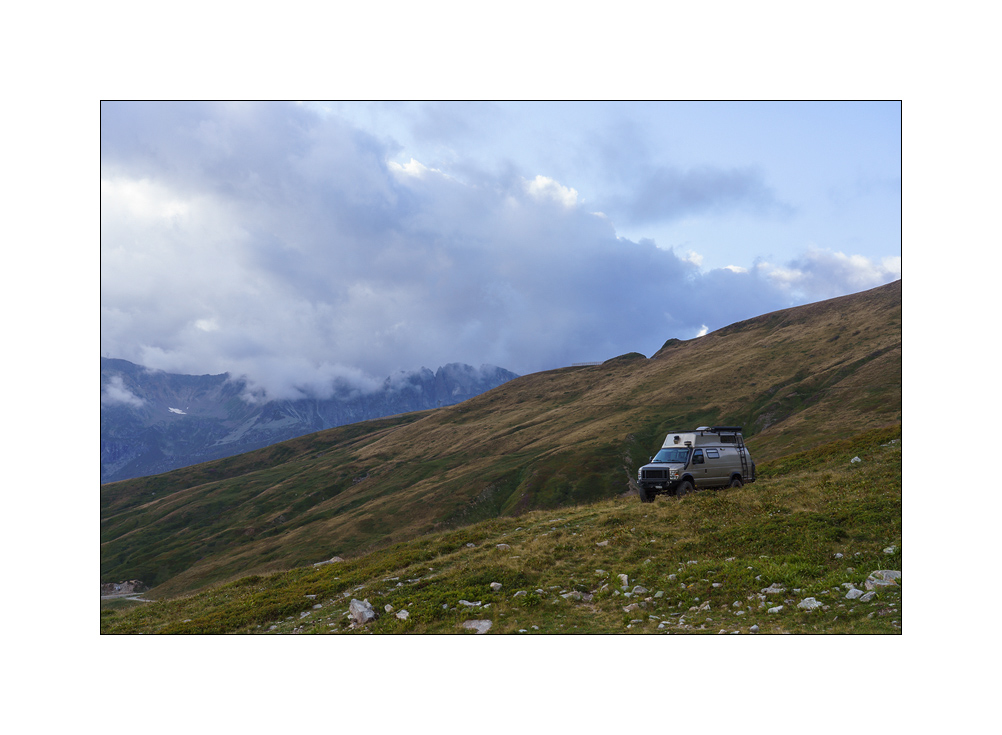 12. Campfire to prepare diner.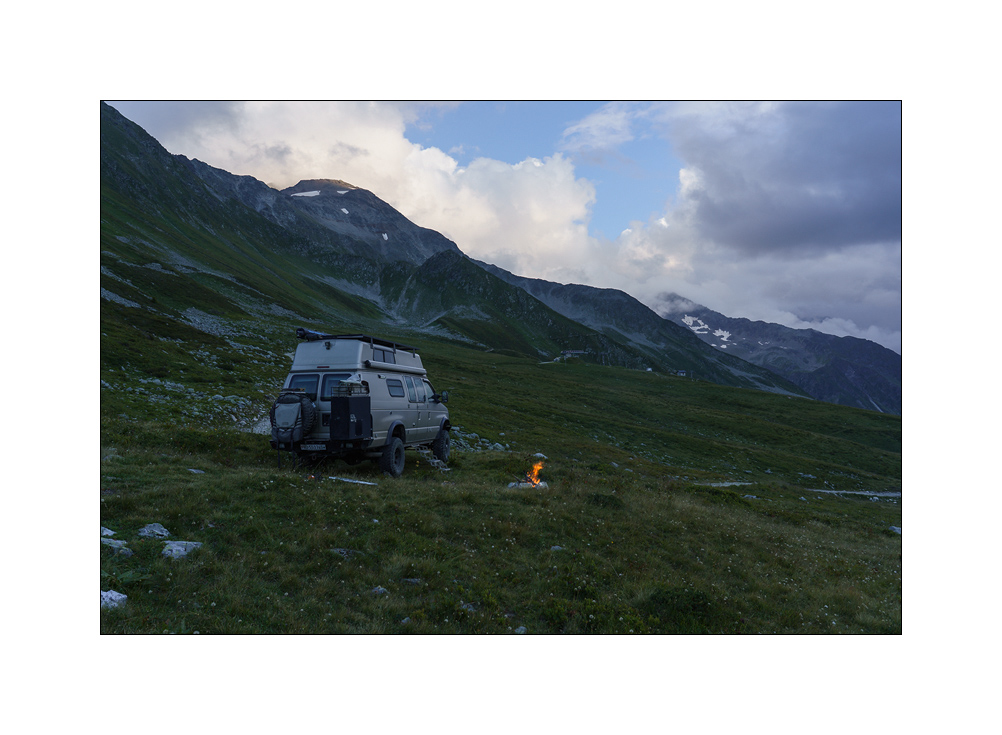 13. A last ray sets the Bossons glacier ablaze in the distance.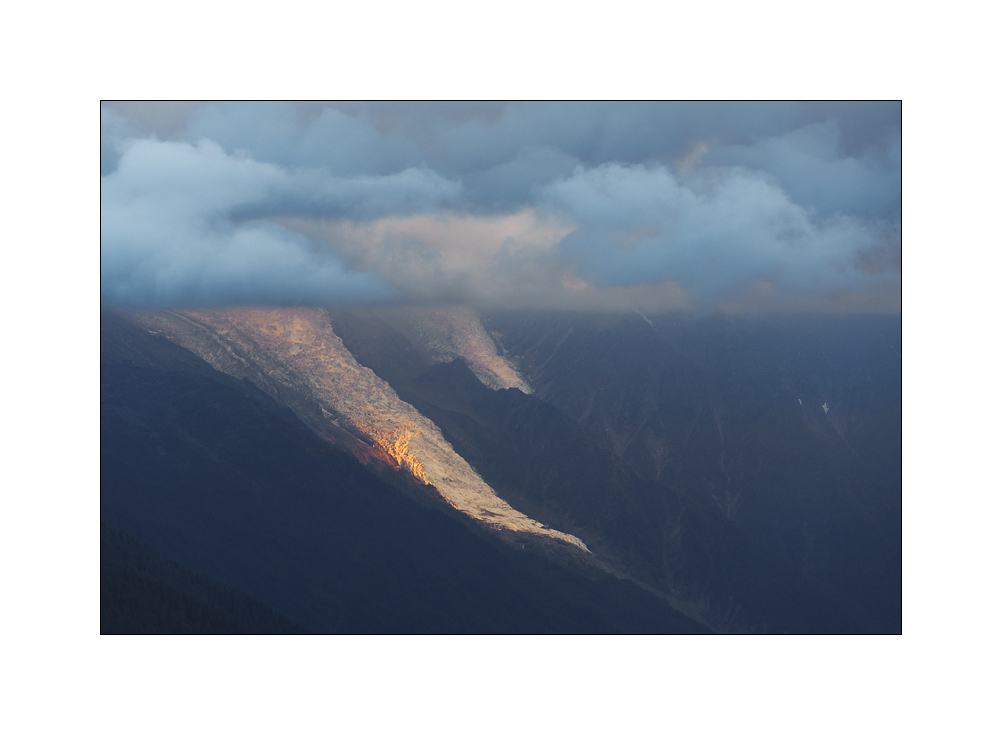 14. Red needles of Chamonix in the clouds.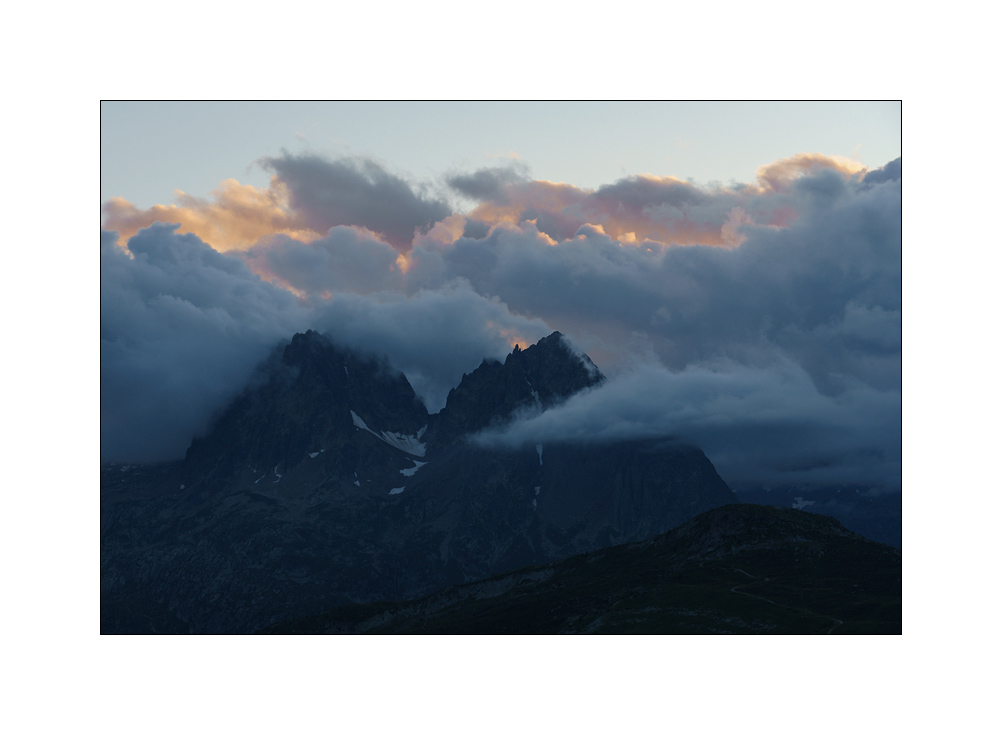 15. Nice viewpoint over the Chamonix valley when we wake up.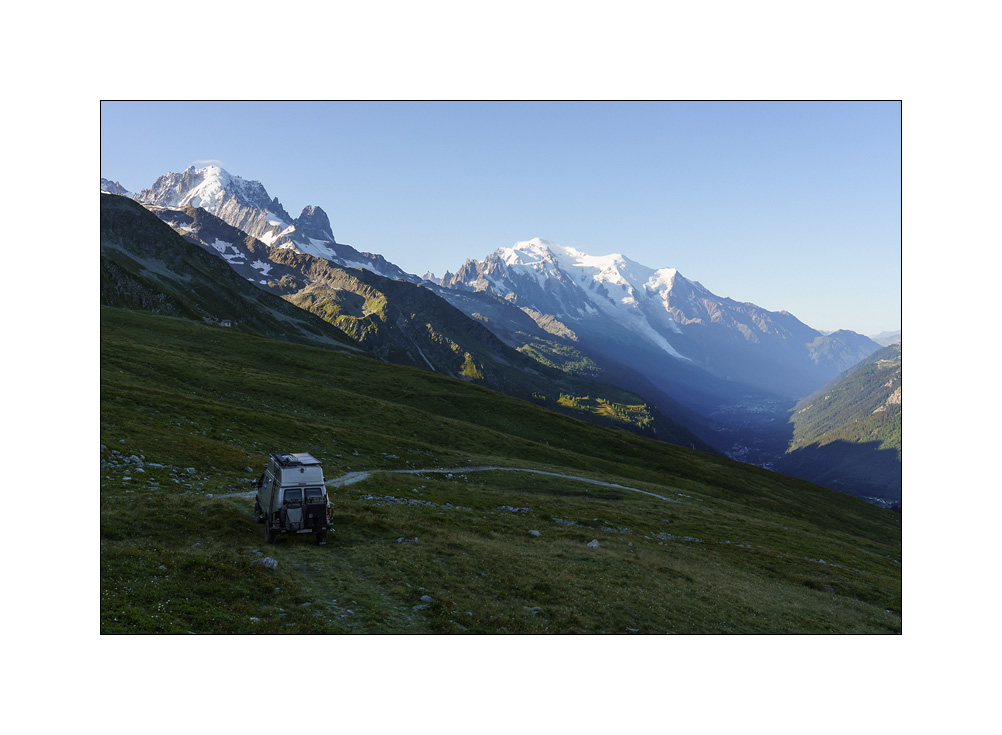 16. Picnic near Emosson.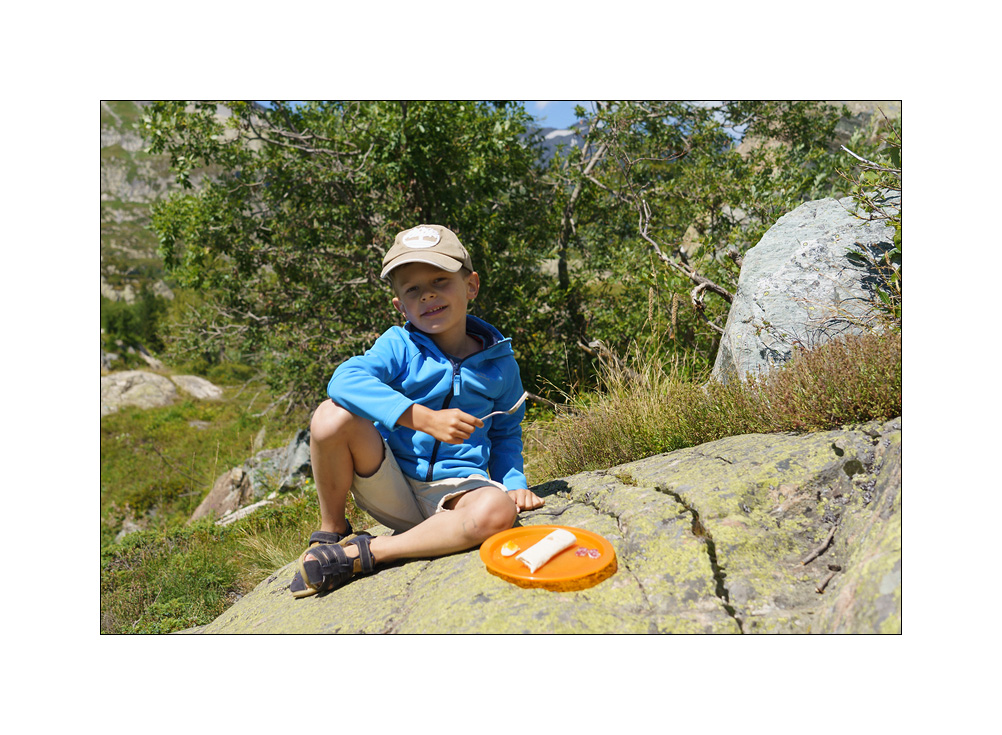 17. Aiguille Verte and the Drus from Emosson.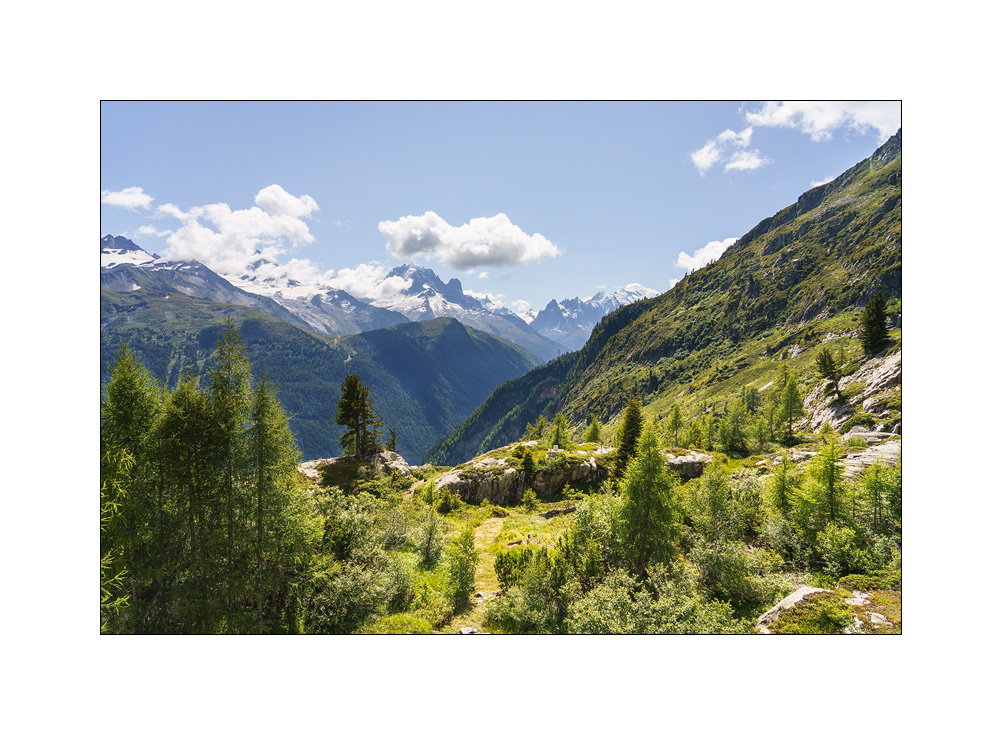 Some images of other weekends coming soon… 😀




1. The night was particularly windy but there is fog in the morning.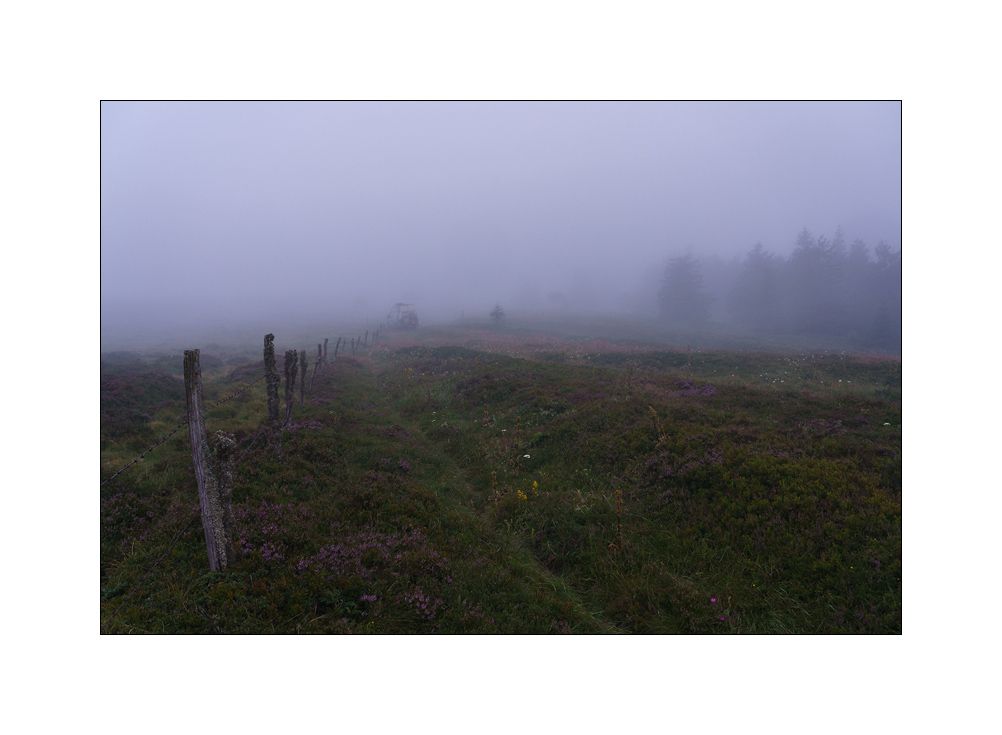 2. As I take my breakfast the fog lifts.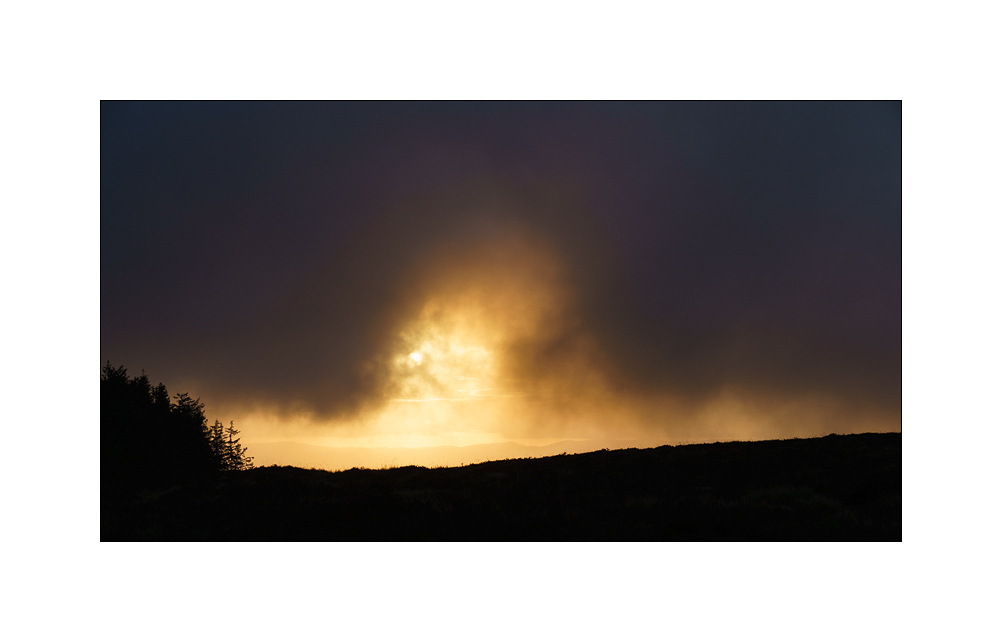 3. The trail from my boondocking spot.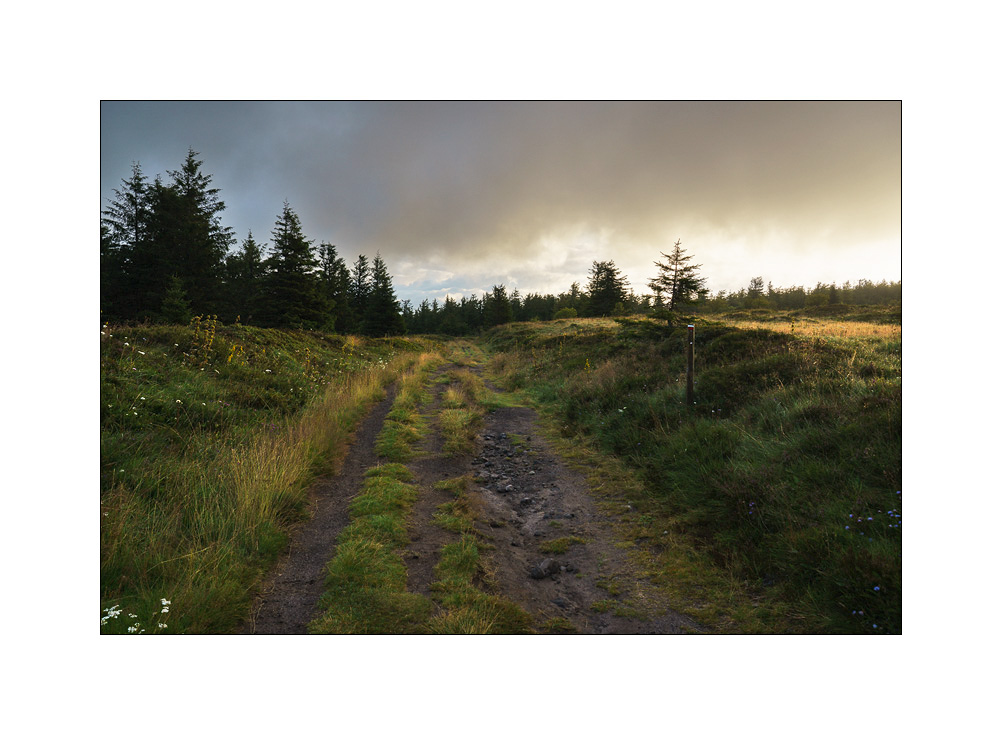 4. The locals…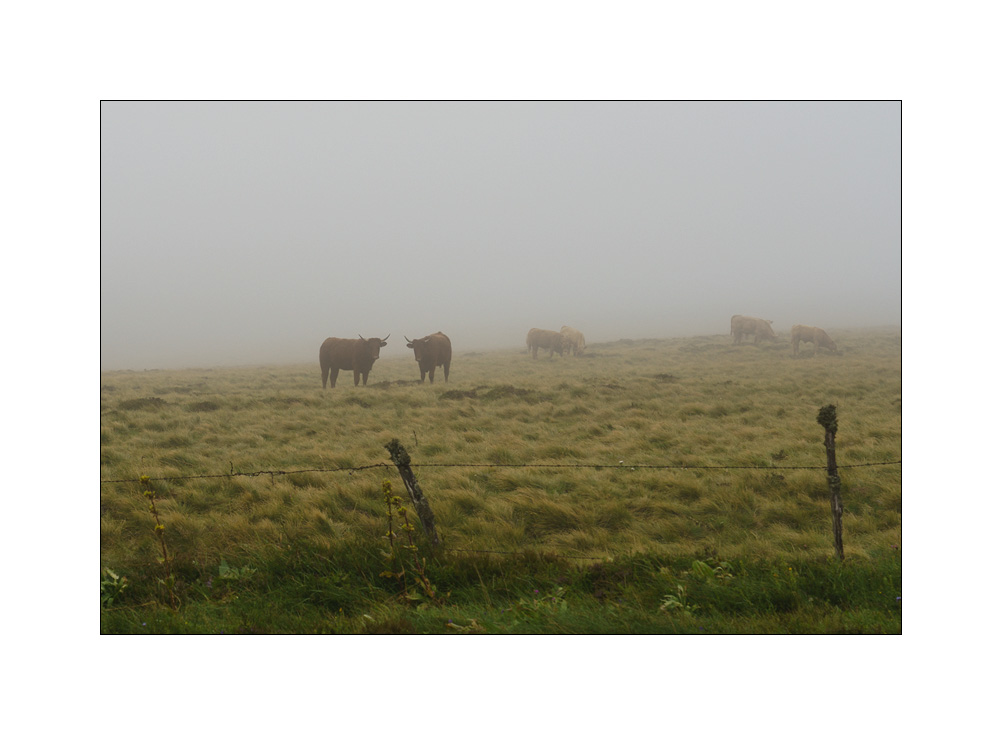 5. Fog game on the Monts du Sancy.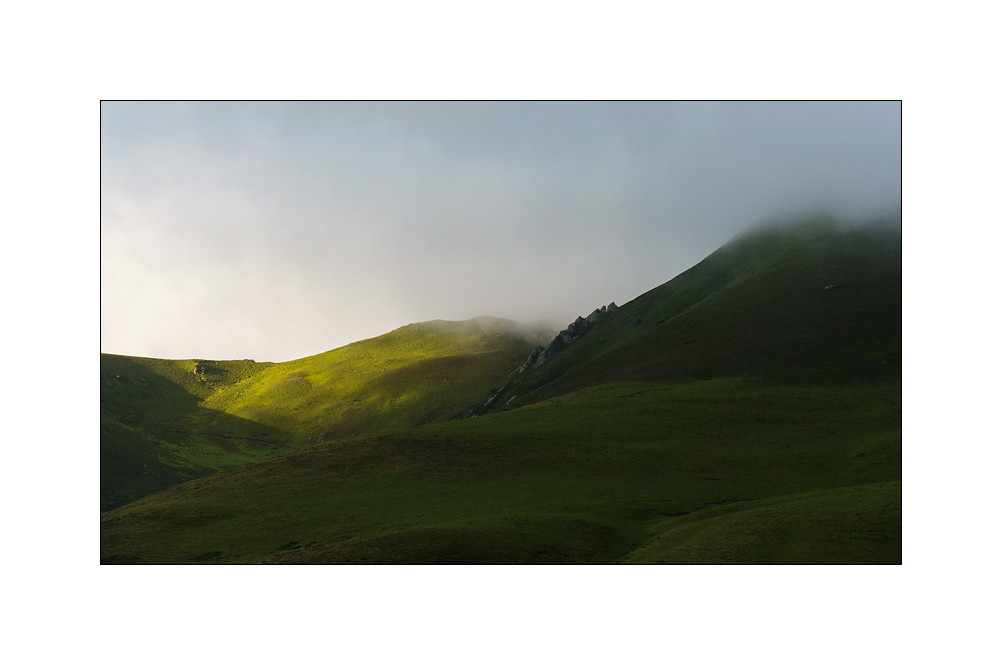 6. I take the opportunity to go and discover the gorgeous Chaudefour valley.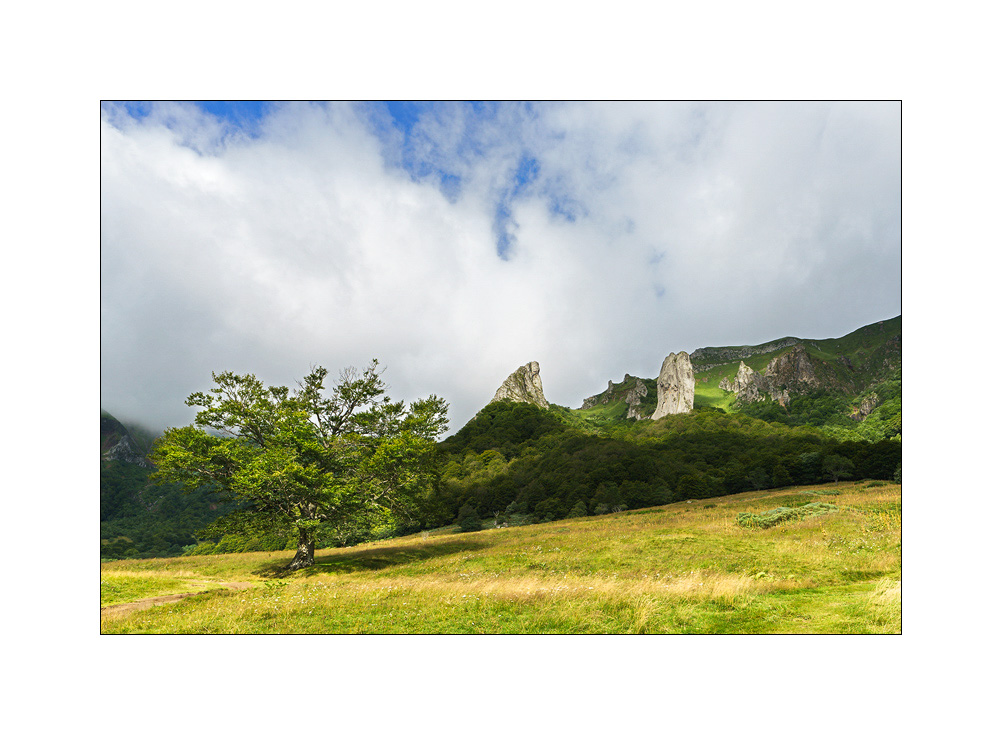 7. Pretty waterfall in the forest.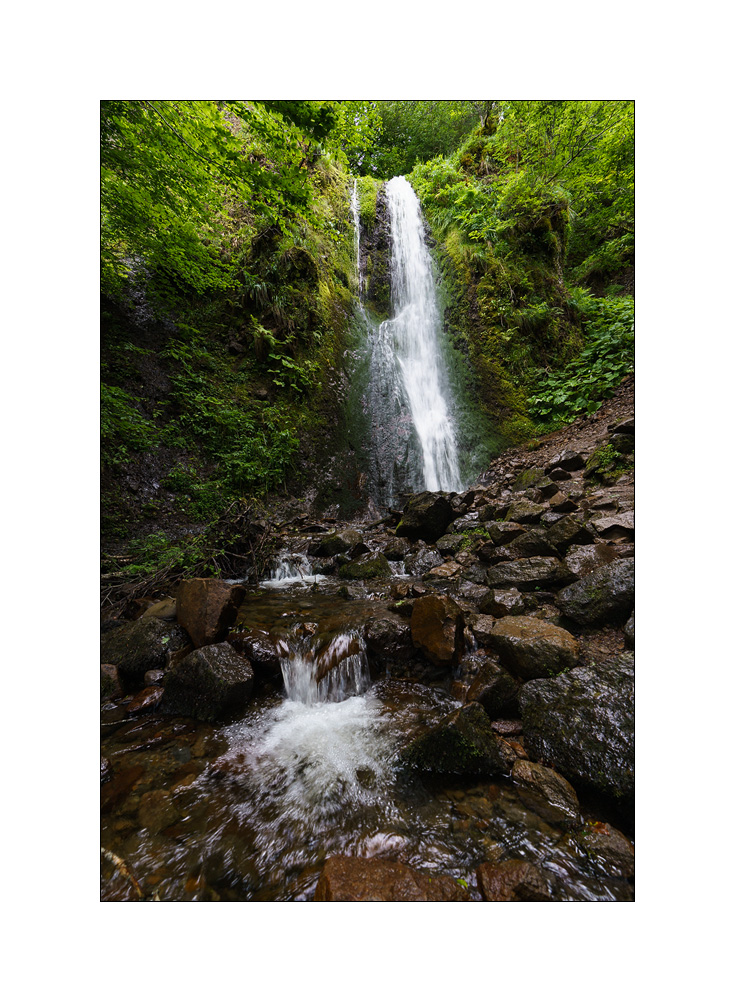 8. Forest path.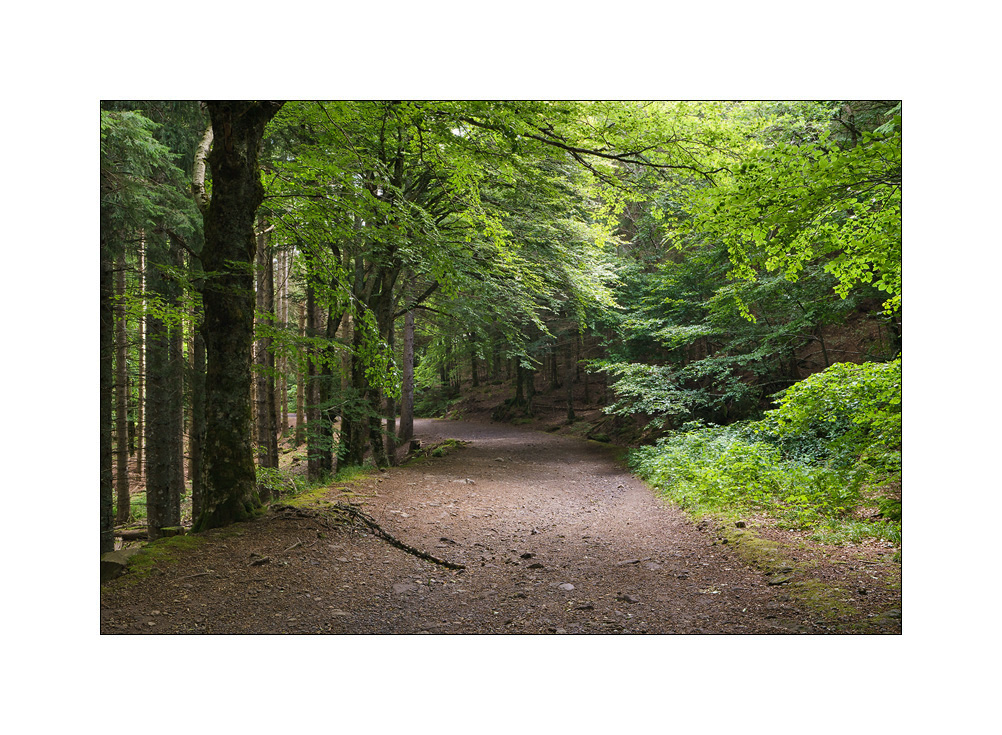 9. Discovery of the small volcanic lake of Servieres.





10. Roche Tuilière viewpoint.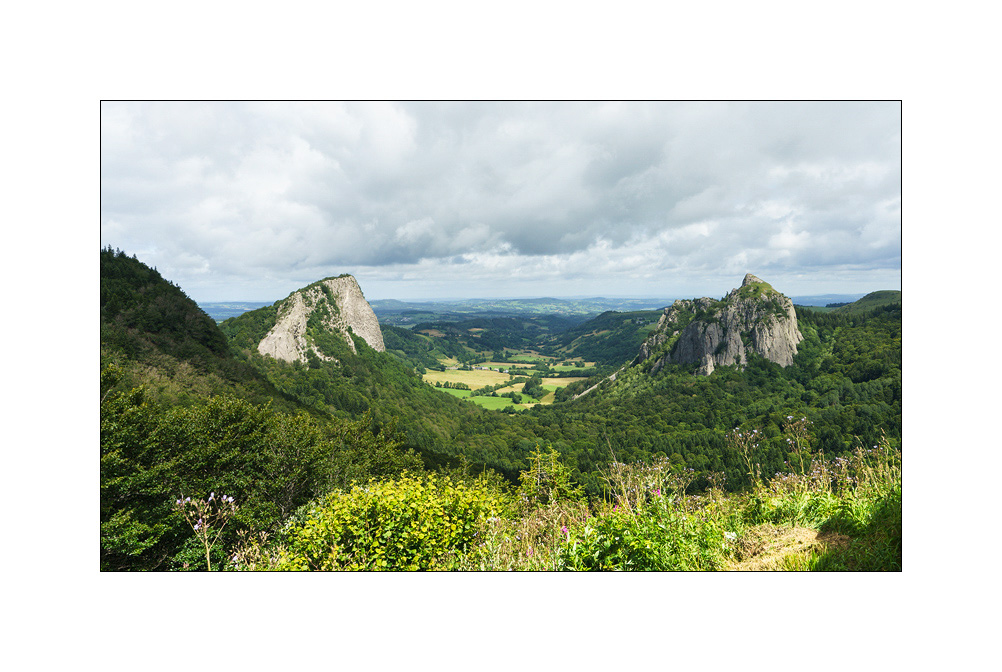 It's Sunday and it's time to head back home.

The next articles will relate to some weekend outings and October holidays.

Thank you for your loyalty to this little blog! 😀



After crossing the Principality of Andorra where we took advantage of filling up VivaLaVida at an unbeatable price thanks to the special customs status, we take the road toward West again.


1. We find the unpaved trail at Coll de Cabus again.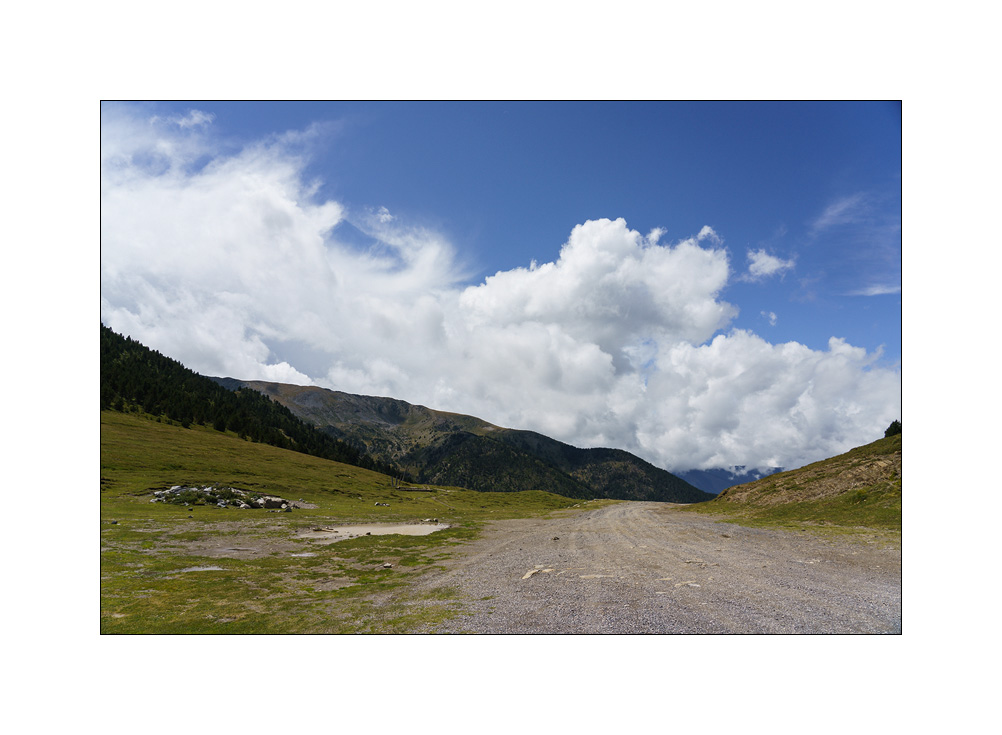 2. Our neighbors as we have a little lunch.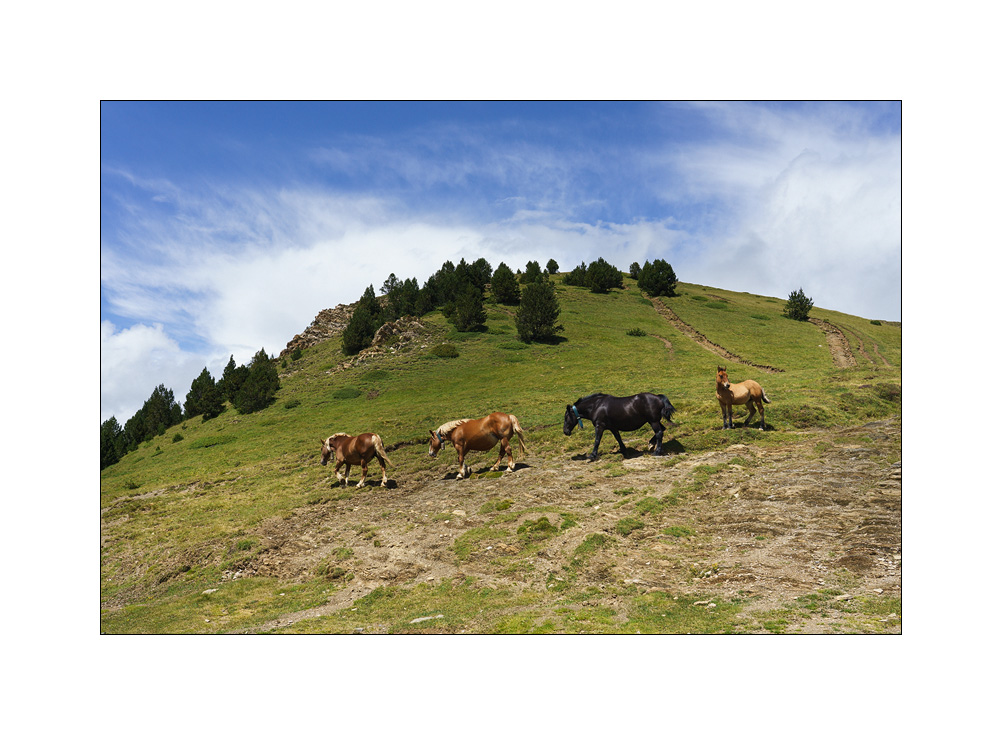 3. Descent towards Tor.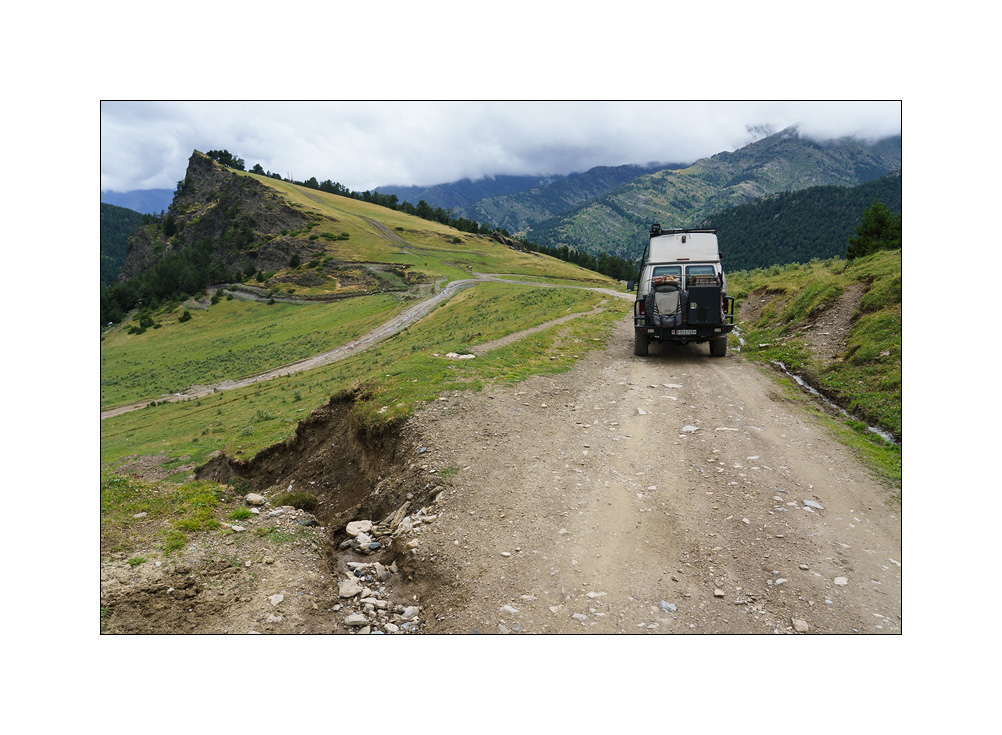 4. The track is quite rough in places.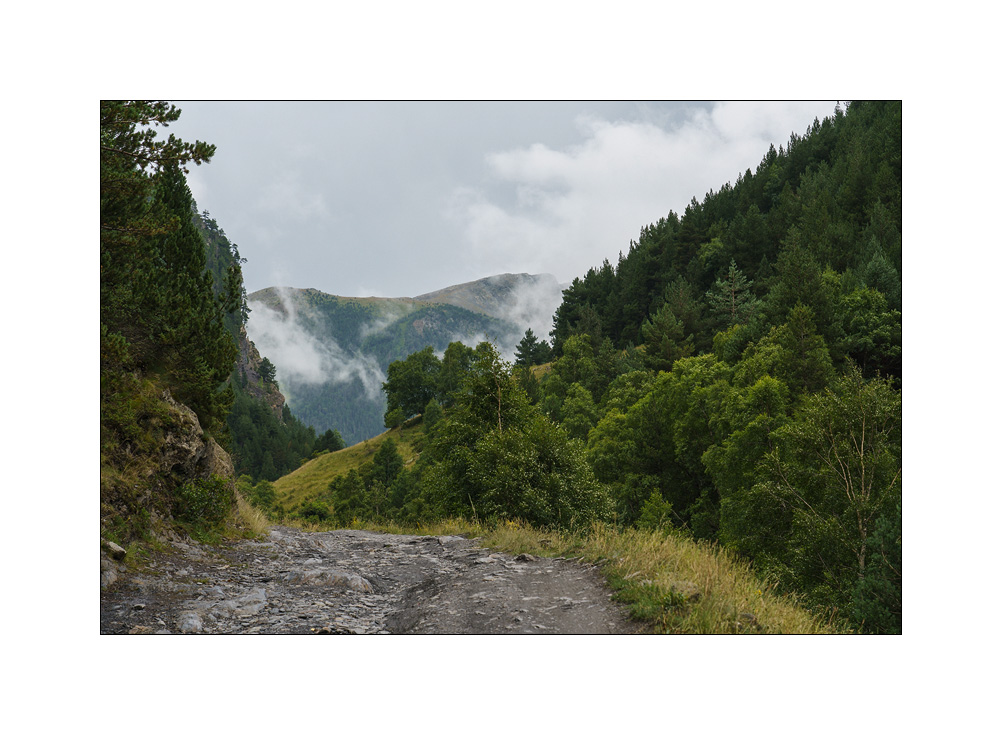 5. Arrival at the small village of Tor nestled at the bottom of a deep valley.





6. Church of the Holy Father of Tor.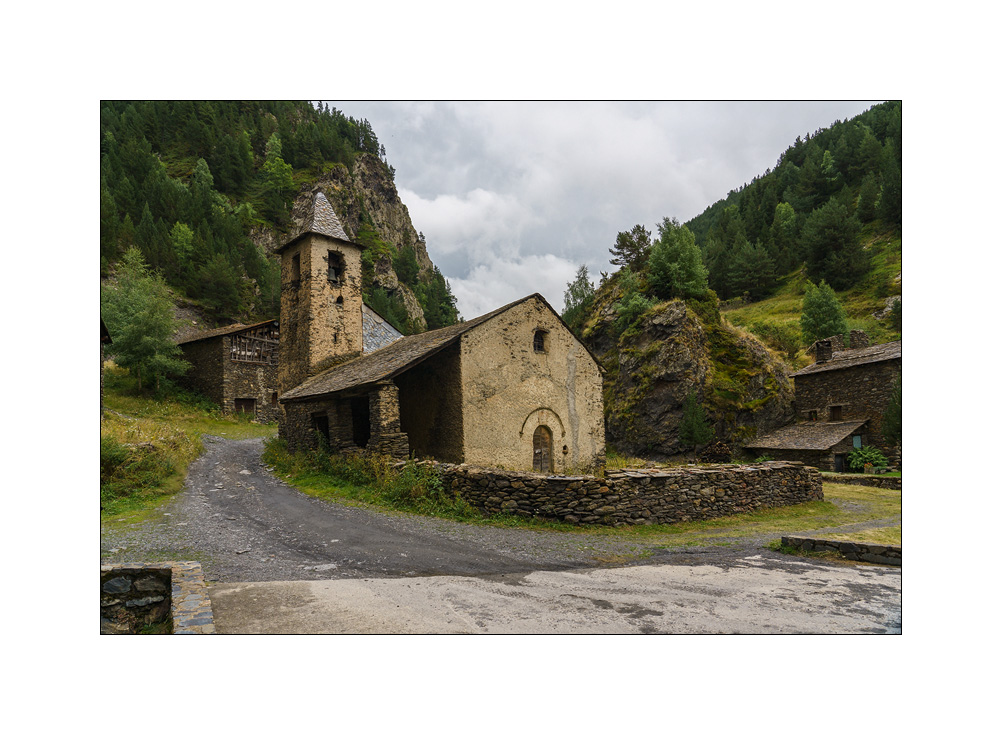 7. The village is partially abandoned. Only a few weekend homes and a stopover are still inhabited in summer..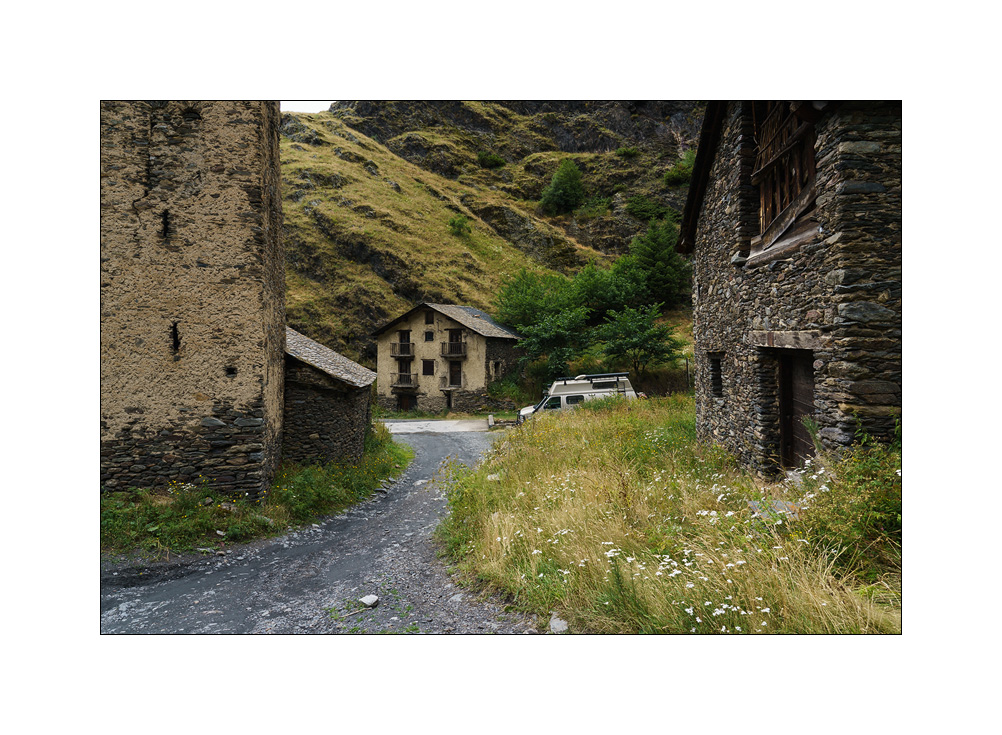 8. We find a beautiful place by the river to spend the night.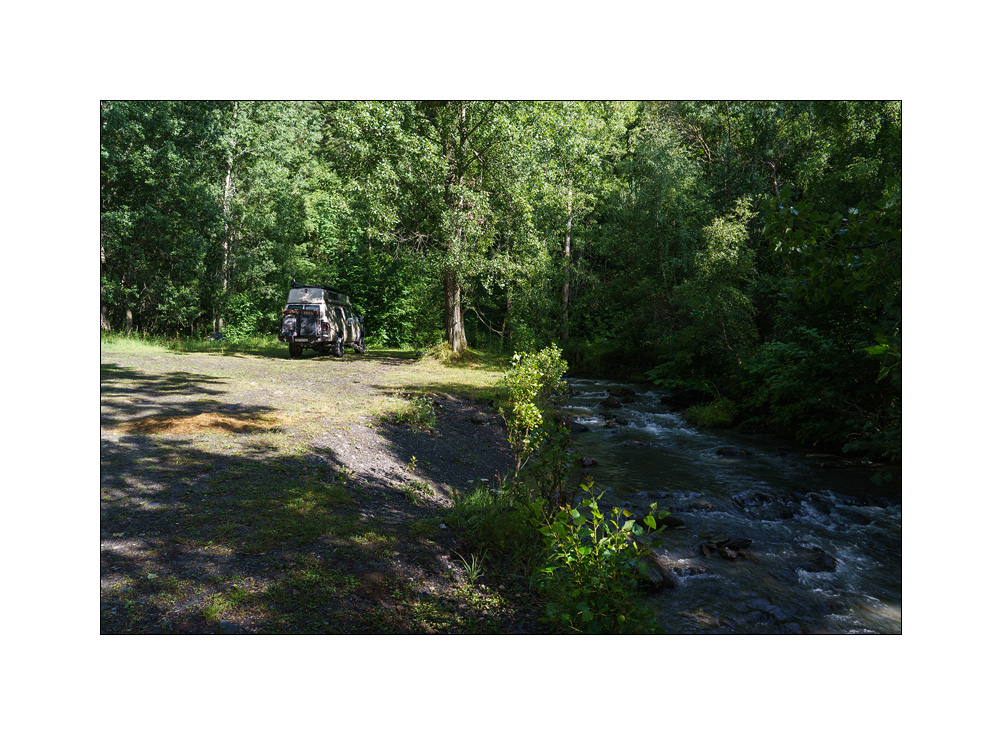 9. After a rain shower at the end of the day, the fire is welcome.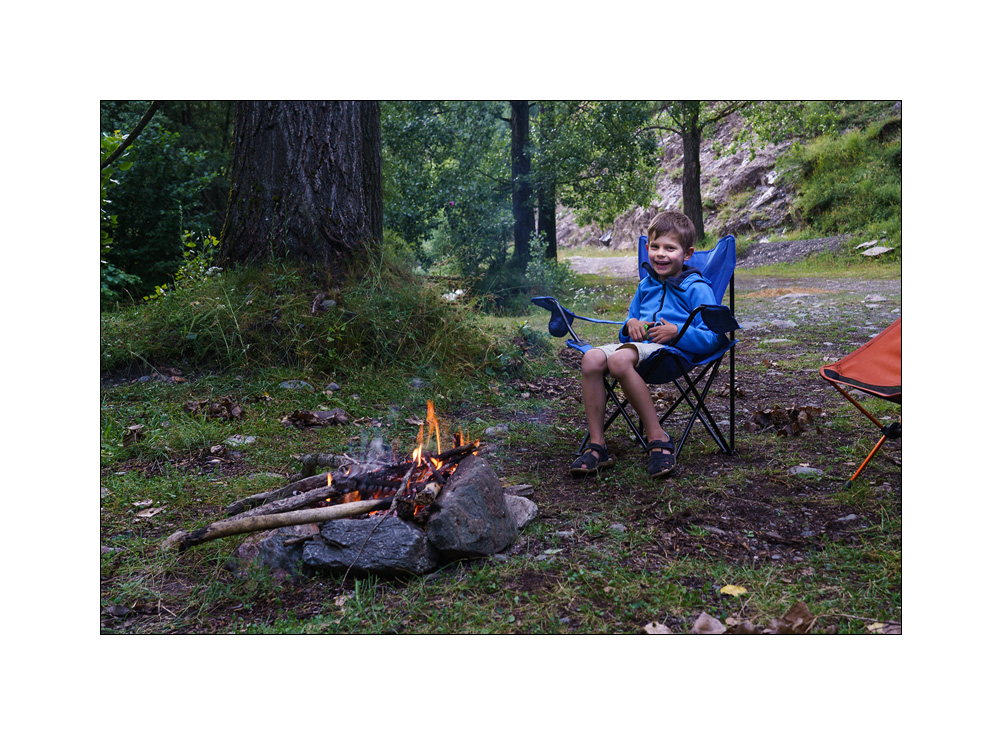 10. Diner in nature…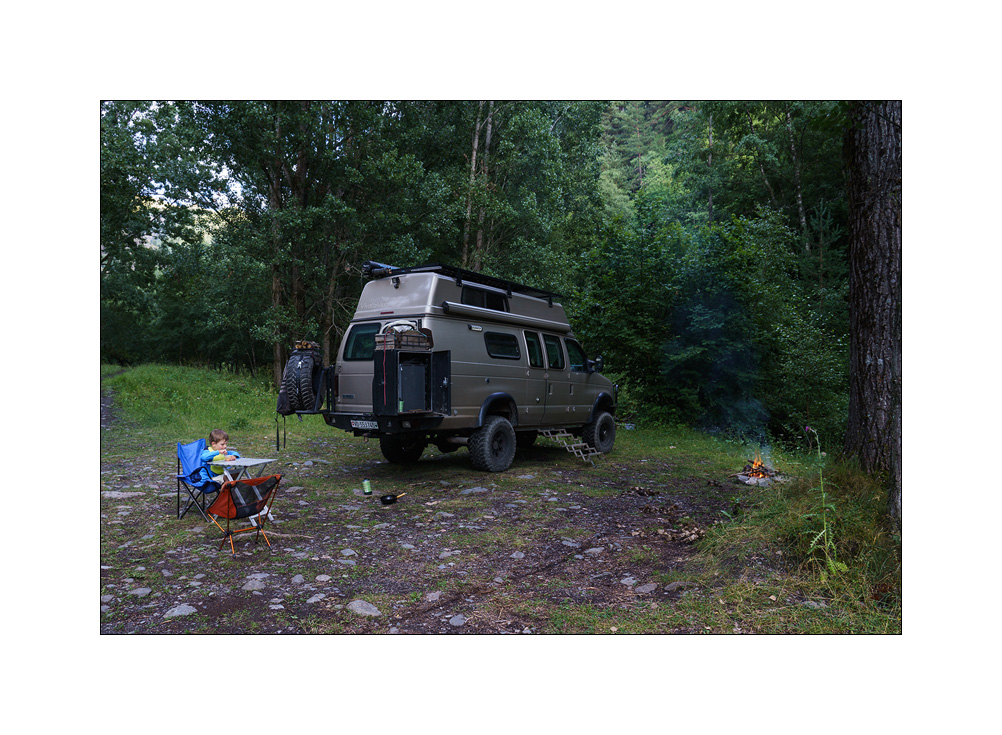 11. Waking up with the sun!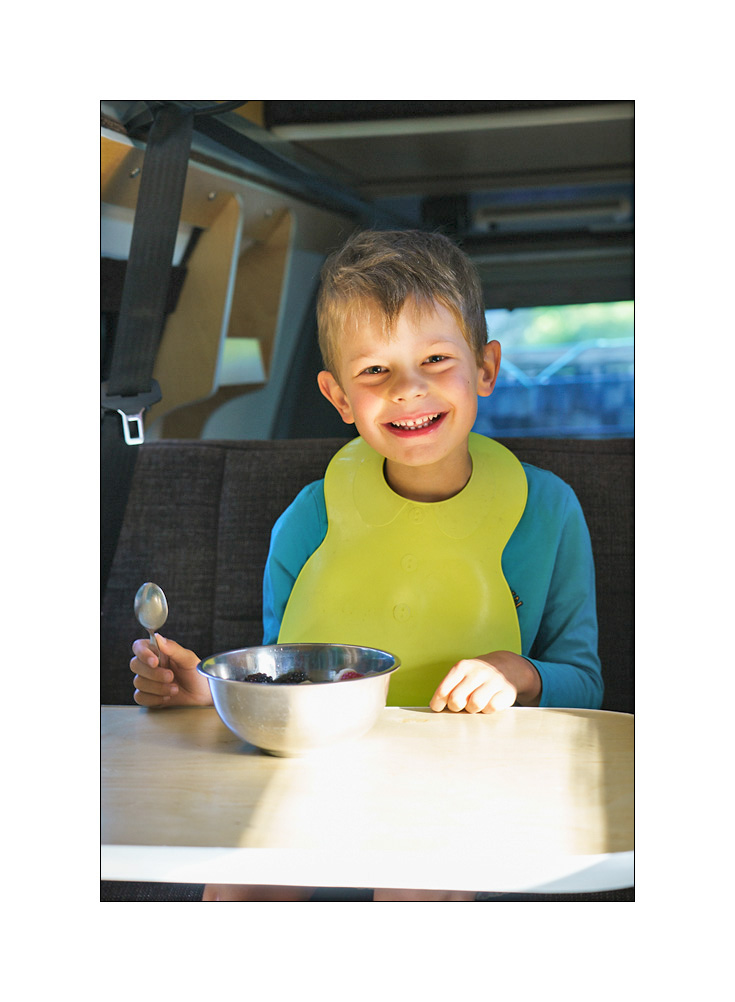 12. Upper Val d'Aran from the descent of Bonaigua pass.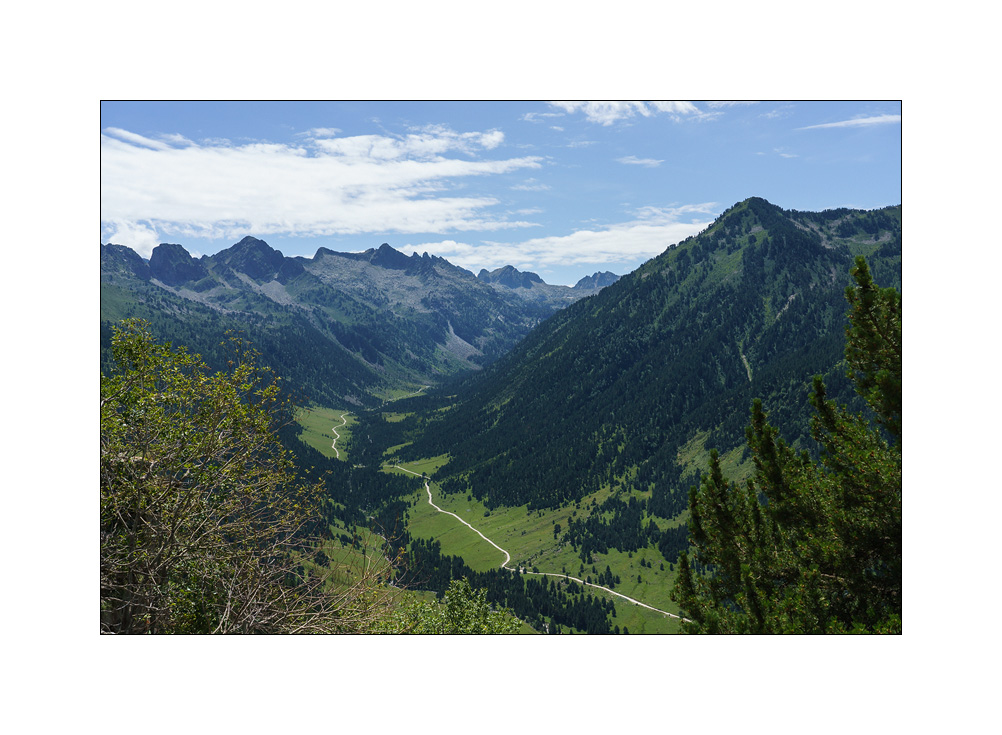 13. We go discover Montgarri, a formerly remote site, built with a sanctuary and a refuge. We find a great spot to boondock next to the river, less than 3 miles away from Montgarri.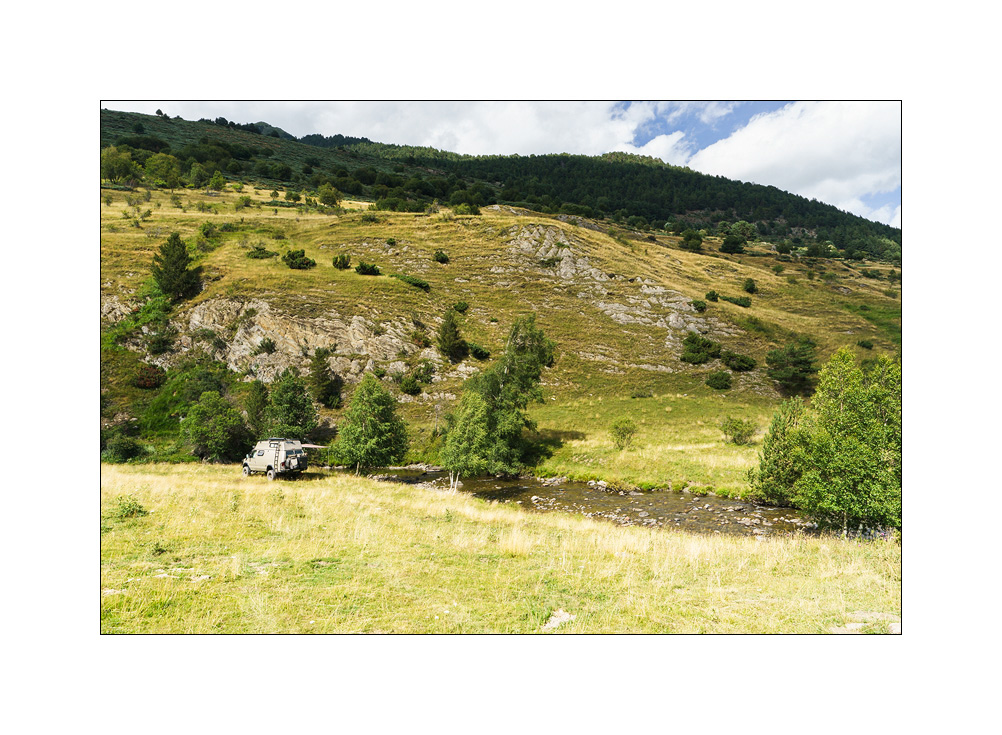 14. Emile enjoys it!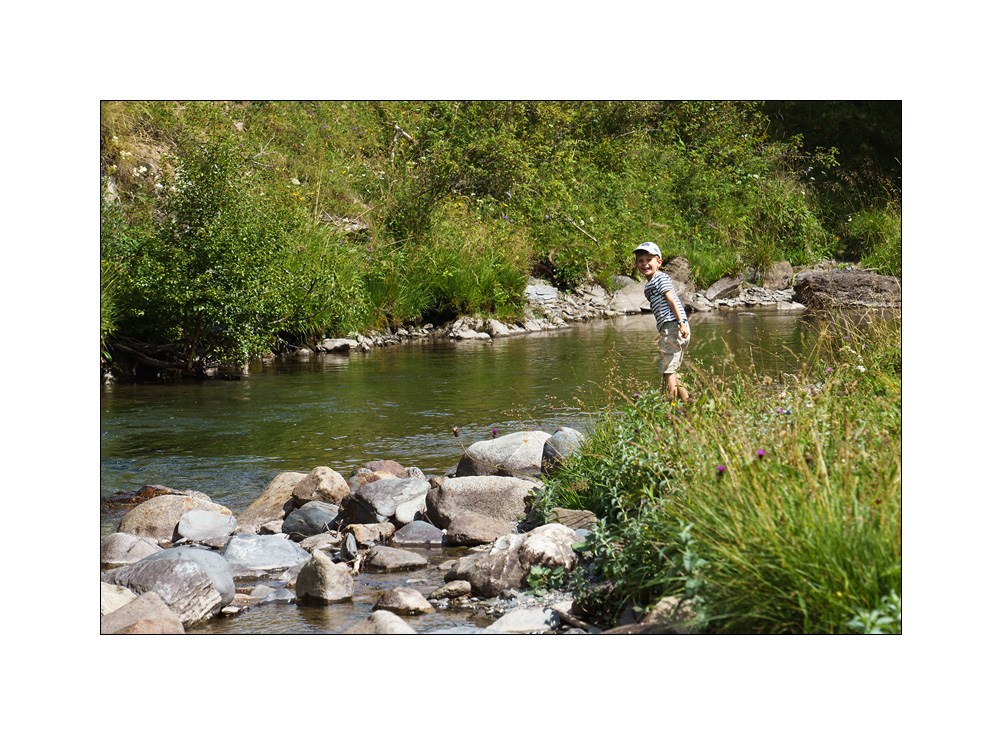 15. Hiking to the sanctuary…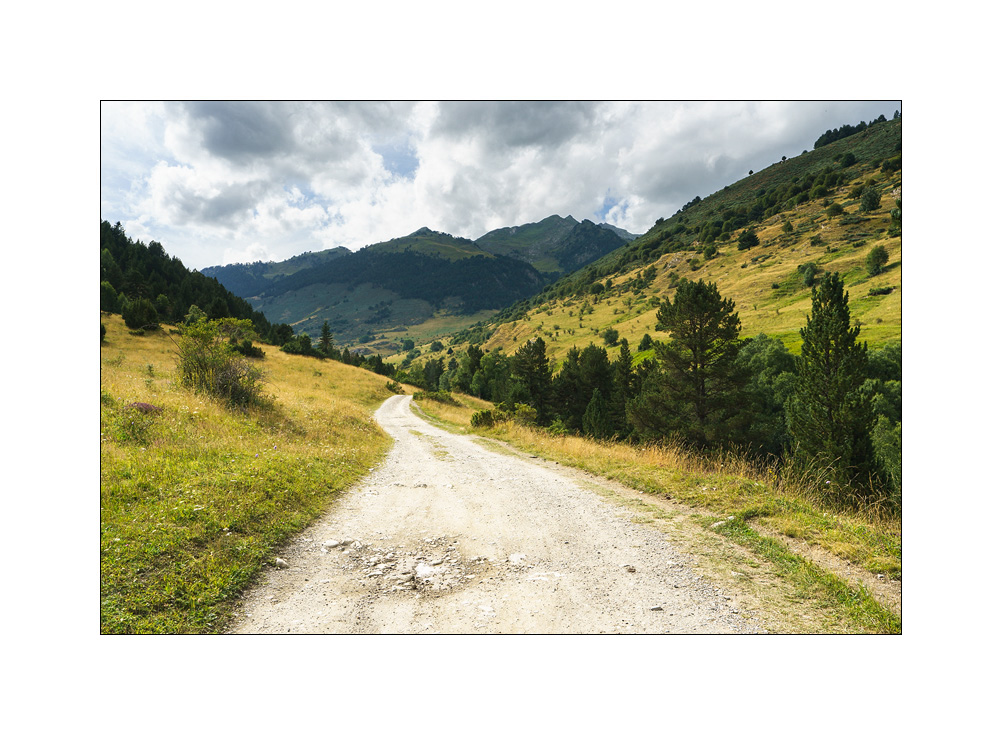 16. … here it is.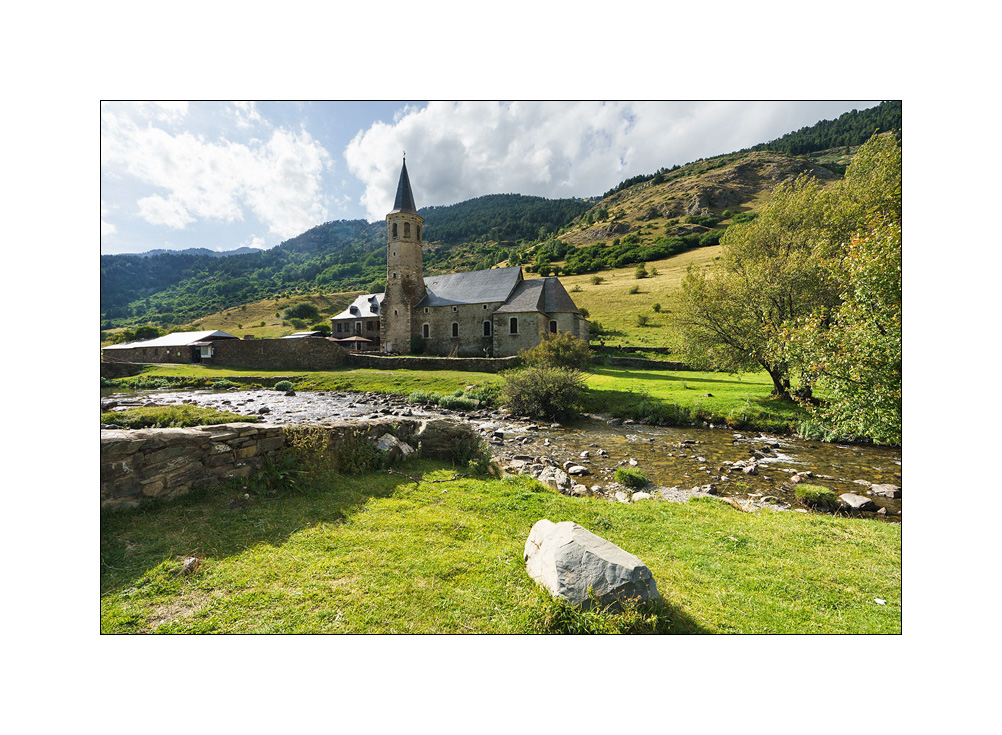 17. L'intérieur est simple et plutôt bien conservé.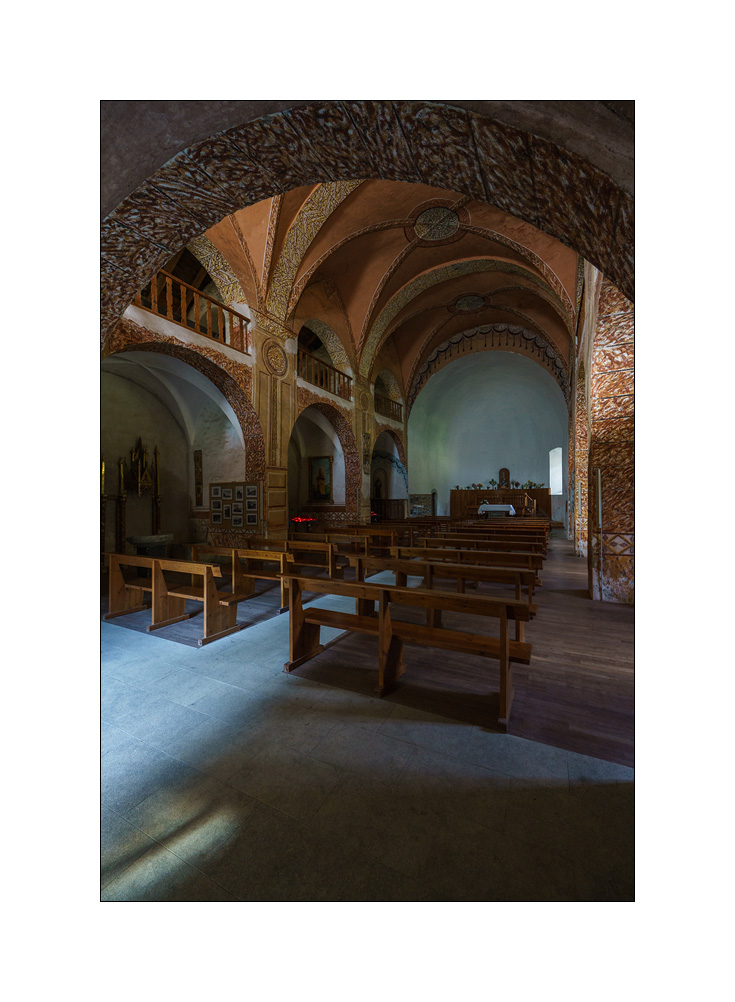 18. La porte qui mène aux escaliers du clocher.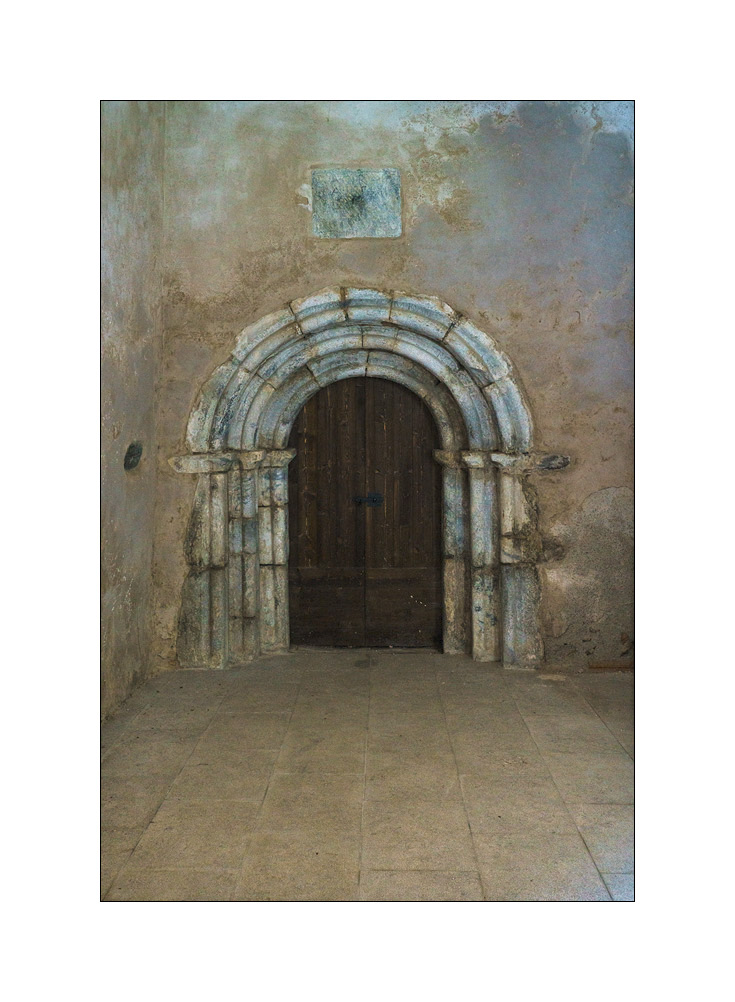 19. Fin d'après-midi à jouer…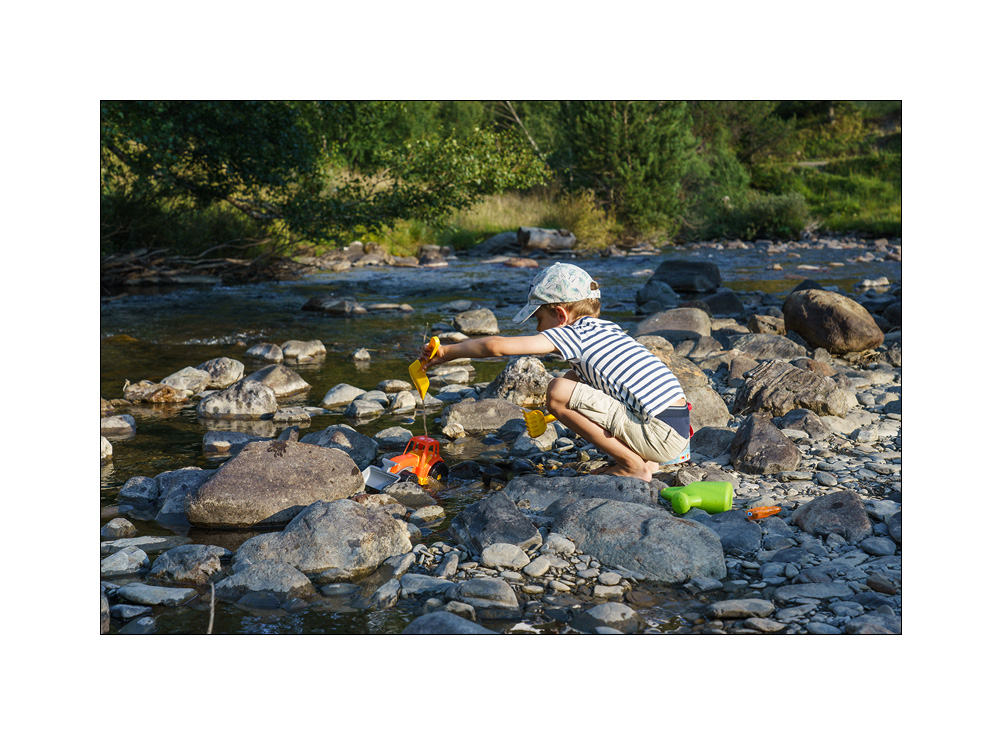 20. …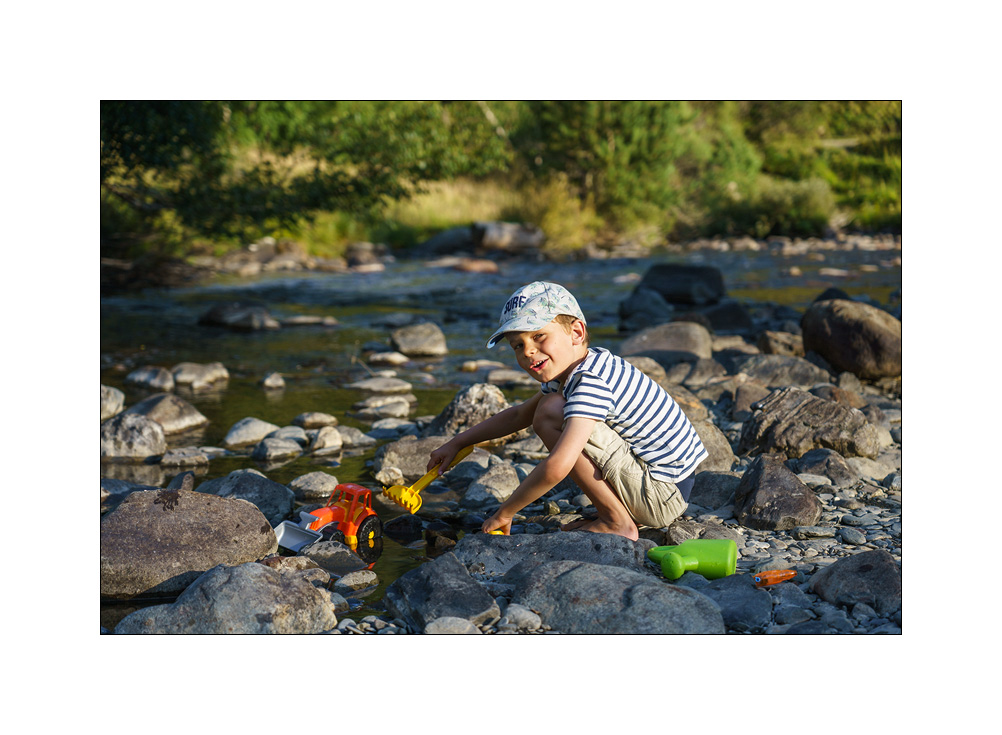 21. Quel bel endroit ! La rivière nous bercera durant la nuit.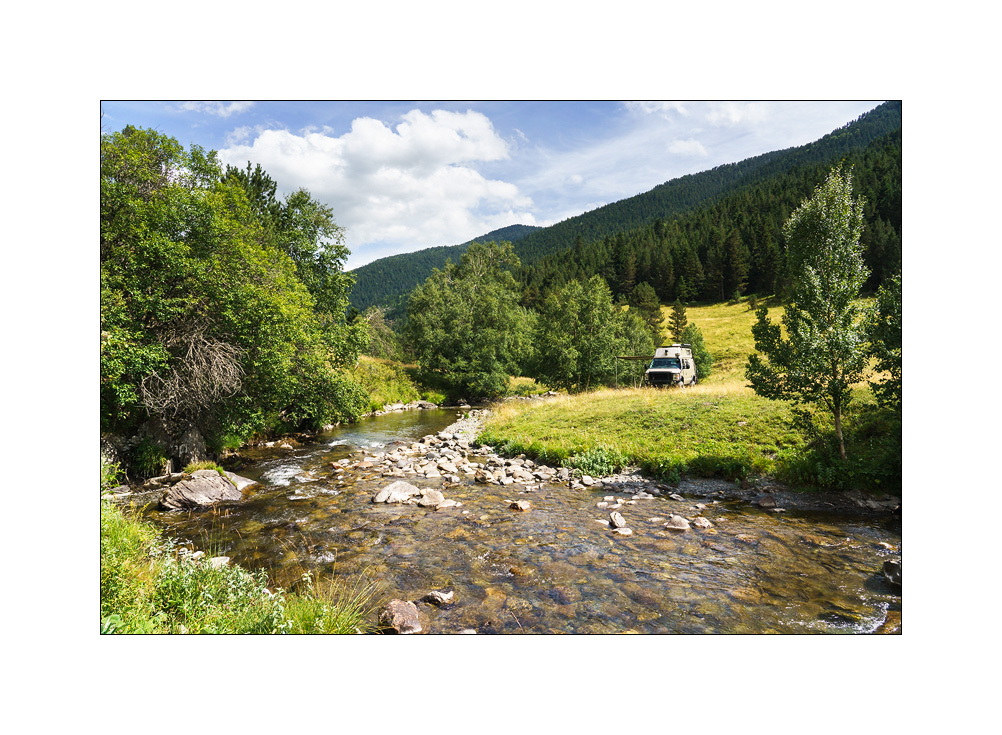 Après cette dernière nuit pyrénéenne, nous prendrons la direction de la Corrèze où Emile continuera ses vacances chez ses cousines, avec un arrêt a Cahors sur la route. A découvrir tout bientôt.


 
 
A short overnight getaway to the Pass of Jaman, with a magnificent view.
 
 
1. Sunset over Geneva Lake.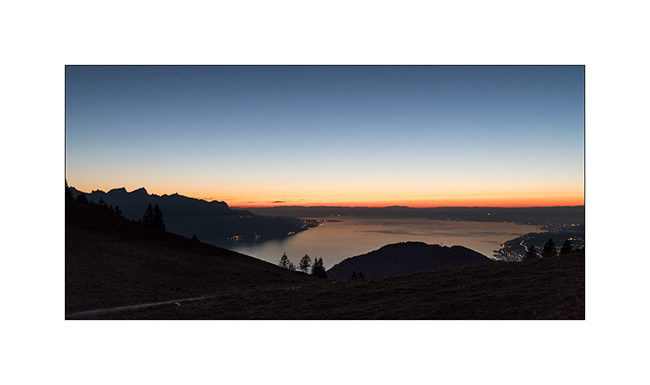 2. Chilly awakening for VivaLaVida.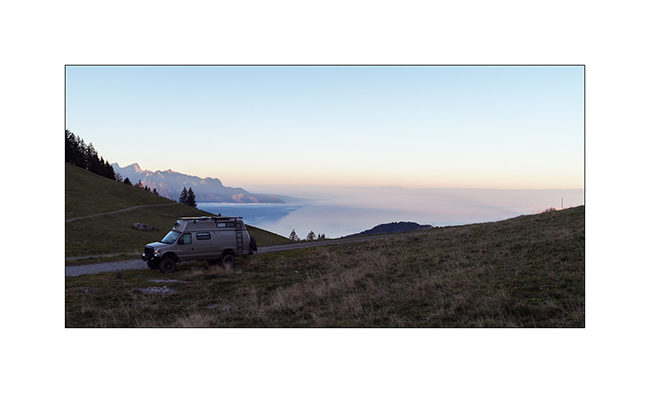 3. Intyamon side view.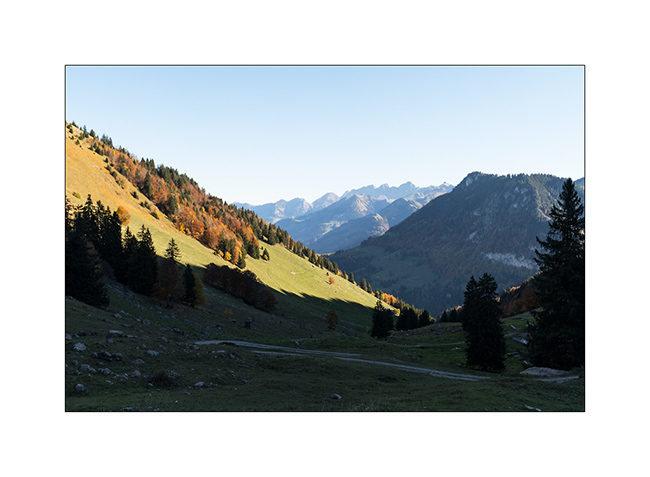 4. Descent on alpine paths…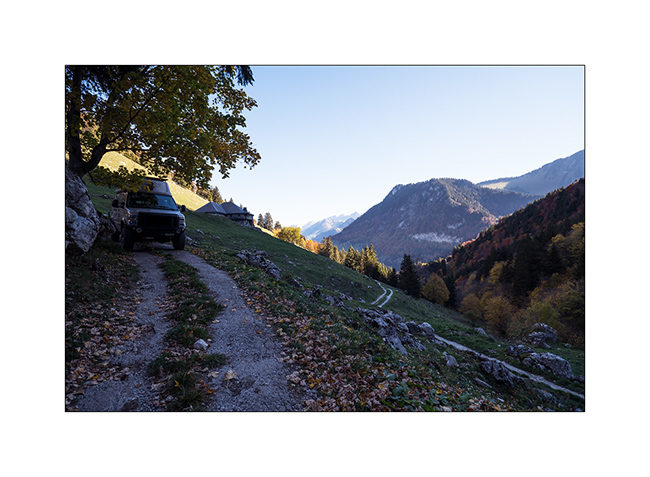 That's all for today. But there is another week-end gateway coming soon…
 
Stay tuned 😉