April, 2014
now browsing by month
Here is the time to count the trip of Vivalavida in Baja California. We went there with Andrew, a Swiss friend already met in Geneva whoh also has a 4×4 Ford van. He came to the U.S. for a about two months and we agreed to meet at the Mexican border for exploring the Baja California together. It was a first trip there for both of us and given the remoteness of some places, driving two vehicles was a real advantage in case of failure.

I called his van "Baja Shaker" because its suspensions are much harder than those of VivaLaVida and rocked him not just a little on some bumpy tracks! 😉

We met at Ocotillo for a first night in the Anza Borrego Desert before crossing the border the next day in Mexicalli. From the first meters on Mexican territory, all immediately changes. It is like we were thirty years ago, with old cars, homes in bad state, even if the big american brands seem present in the cities at least. We had been advised not to stop us near the border and sleep at least 100 miles away to the south. So we drove south along the Sea of ​​Cortez since we had decided to go down on the east side of the peninsula and back along the Pacific coast.


1. First night on the beach not for away from San Felipe.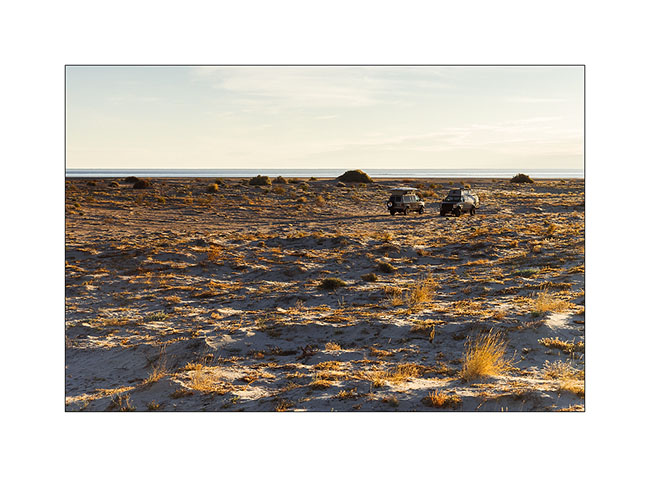 2. Puertecitos, small fisherman village…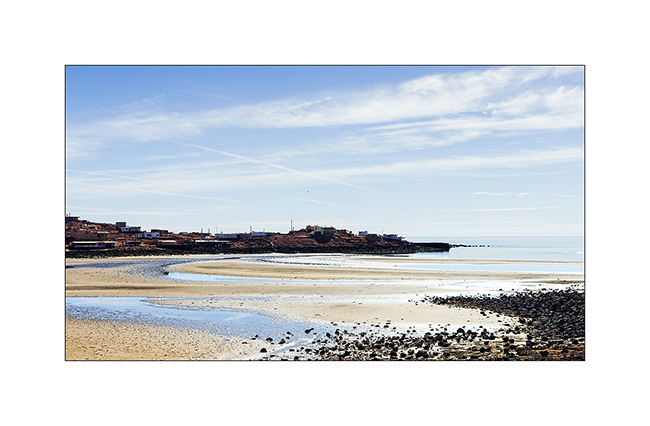 3. … where teh view was quite different of the deserts through VivaLaVida travelled during the preceding weeks.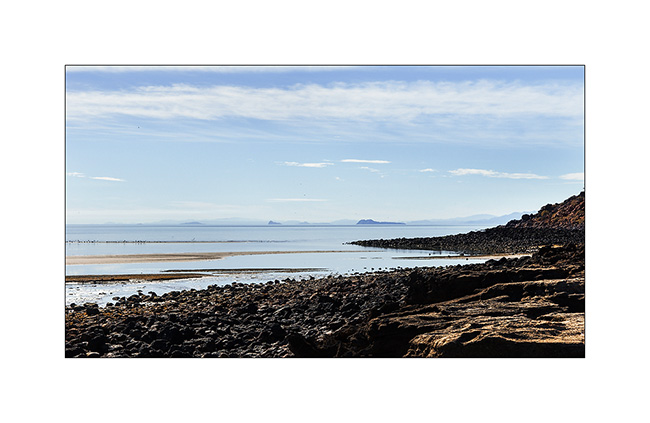 4. A stop at Coco's Corner, a wellknown road junction of that area.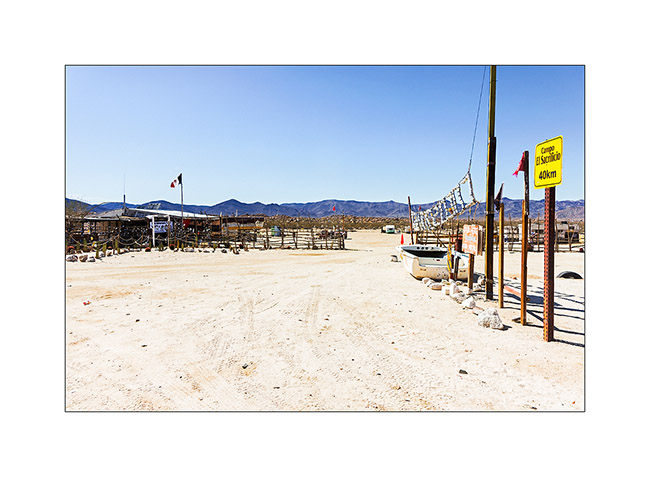 5. It's a mountain area…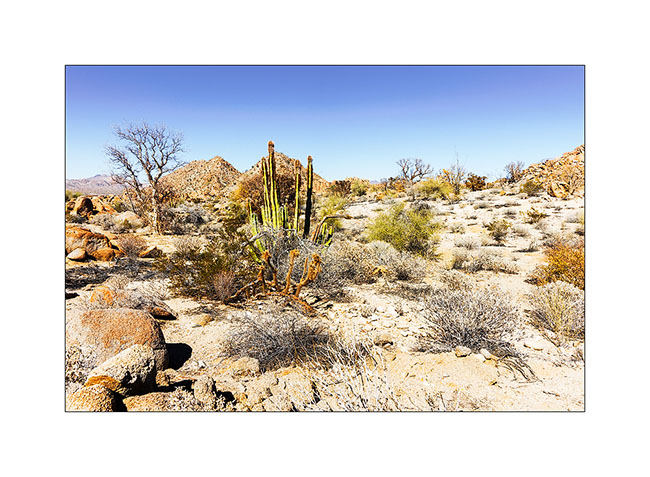 6. … with many washes which don't see rain often.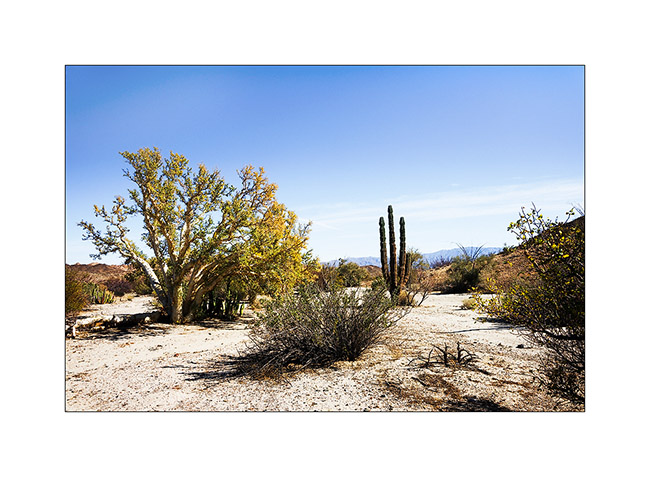 7. Almost everything that grows here has thorns!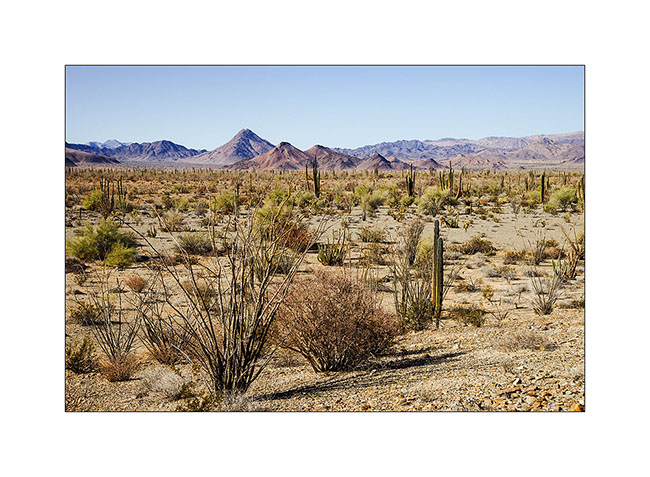 8. Vivalavida going down into a wash to access the bottom of a gorge. We camped on the opposite rim just next to the ruins of a 19th century mission.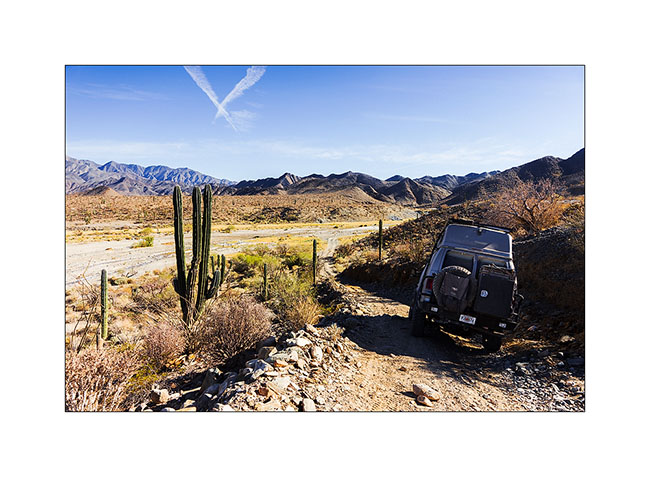 9. Cactus flower.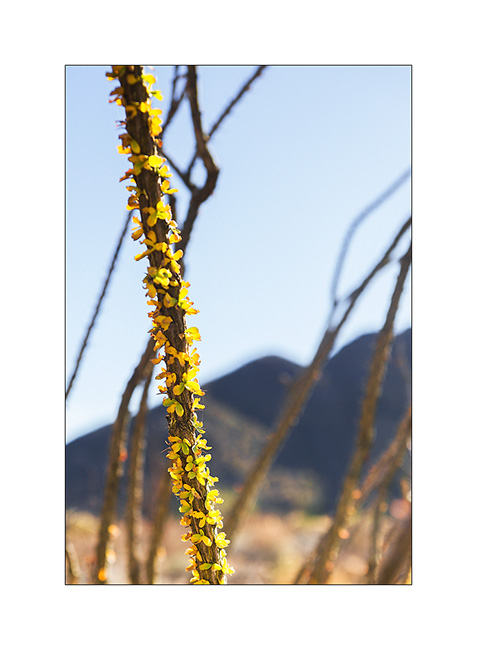 10. Going up the gorge, we found some water…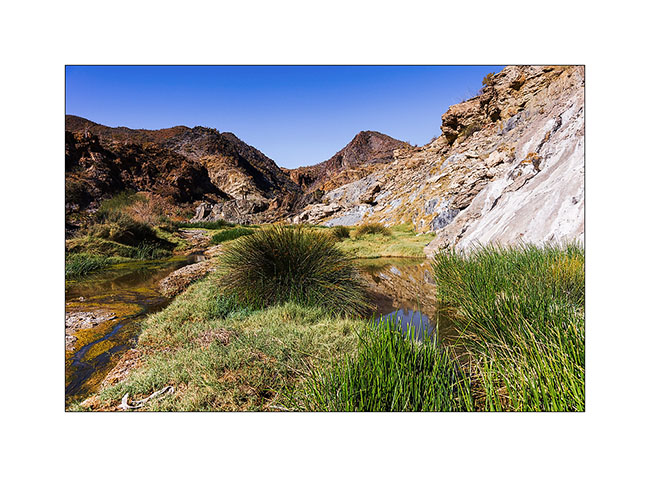 11. Sometimes I had to use the shears..! 🙂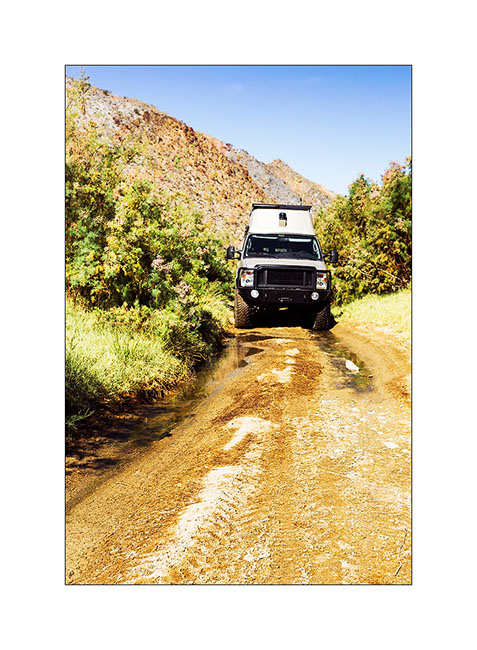 12. A beautiful cactus forest !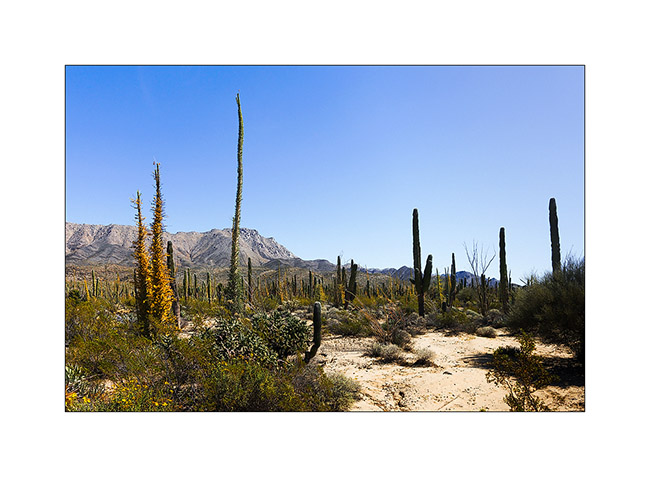 13. Really exotic !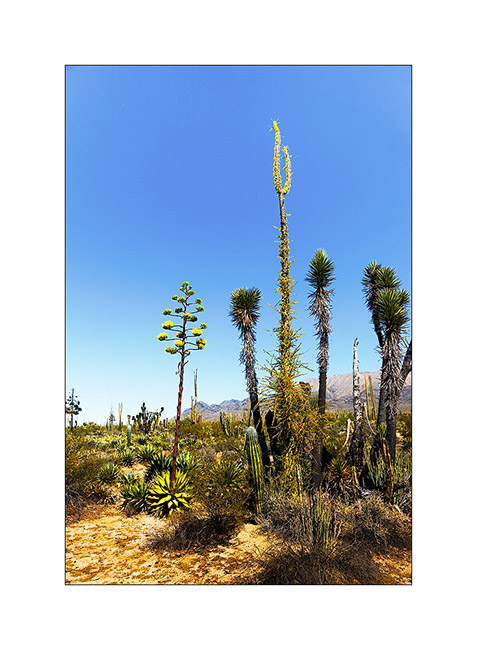 14. My feet remember of a few large spines..! 😉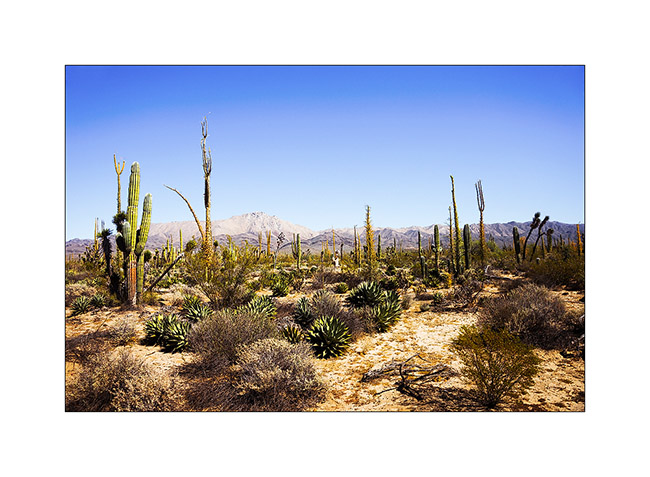 15. They are also giants..!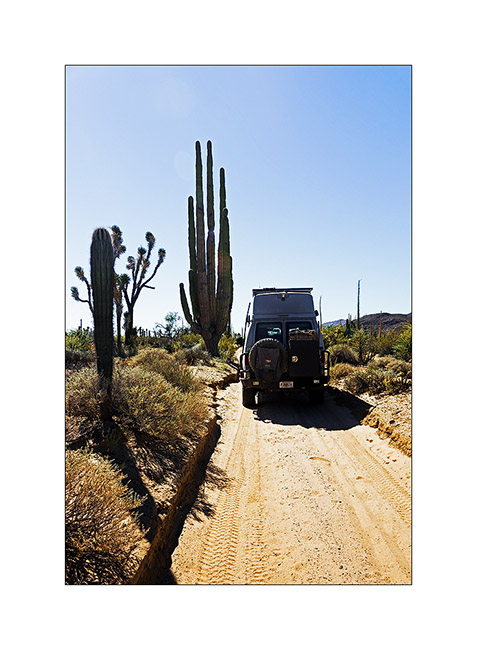 16. Descent to Baya Los Angeles.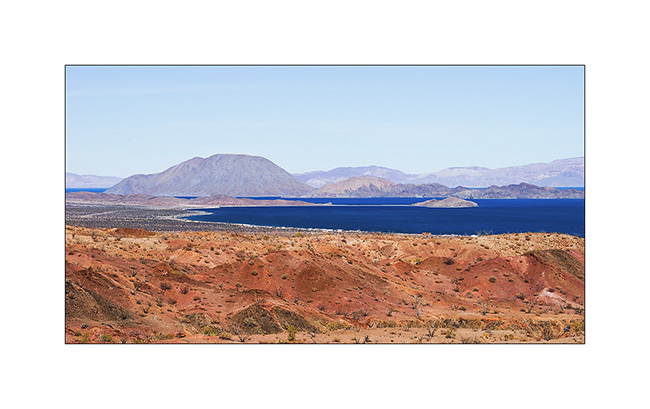 17. Funny circular house at Baya Los Angeles.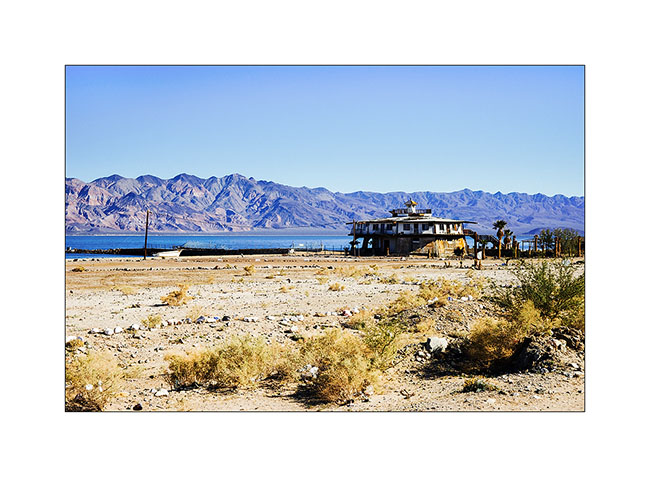 18. Continuing south, the scenery is magnificent.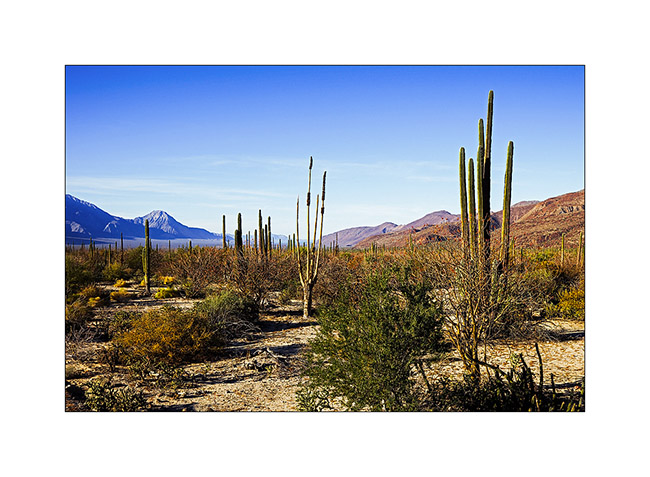 19. The sun goes down…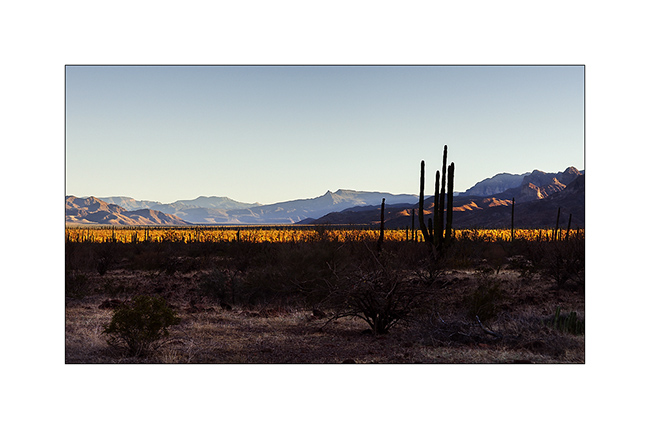 20. Last rays. We slept on the beach of Las Animas that we reached only at night…





Next to come soon…