August, 2014
now browsing by month
And here we arrived in Denali National Park, a large wilderness that includes Mount McKinley, the highest peak in North America, more than 20,000 feet elevation. This park was the first created in the United States in 1917 by Mr. Sheldon, who fell in love with this wilderness when studying dall sheeps for three years, then struggled for ten years to get this park created. In 1980, President Jimmy Carter has nearly tripled the size of the park.
One road sinks into this wilderness, reserved for public buses to minimize traffic. Vivalavida has obtained a permit to only join and leave the Teklanika Campgroud. I booked four nights for a bit of time to explore this wonderful land. Lottery with the weather that smiled at us, rewarding some good sunny times between showers, with beautiful skies … The low traffic has developed abundant wildlife not to fear the always same vehicles using the road; the "encounters" are frequent and sometimes really close. We'll see grizzlies on every trip…


1. It was gray and rainy when we took the road to reach Teklanika…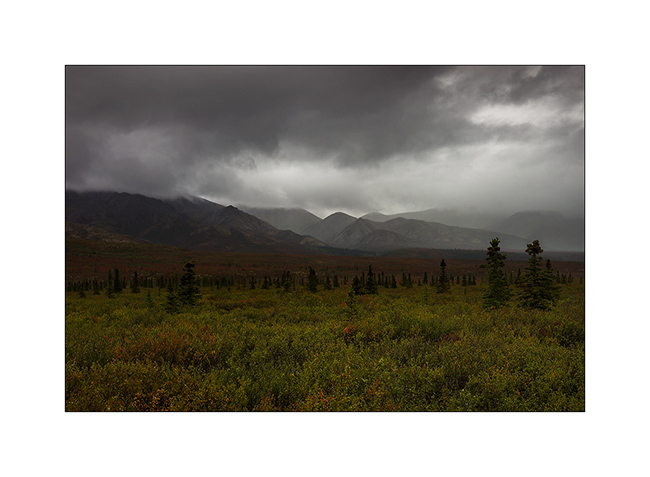 2. … but I still found some photogenic wet environments…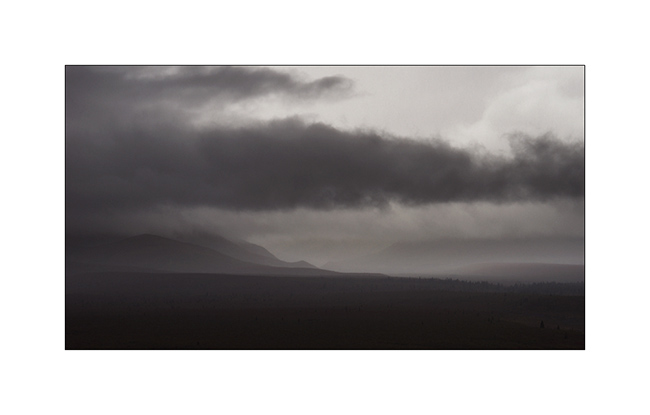 3. … sometimes with some light.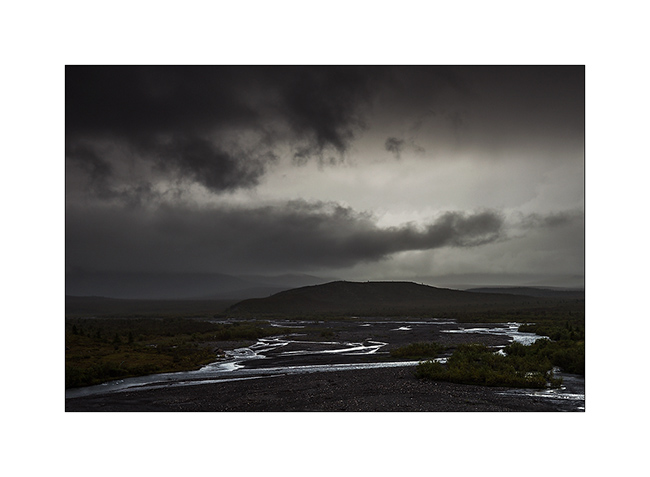 4. We see a bull caribou near the road.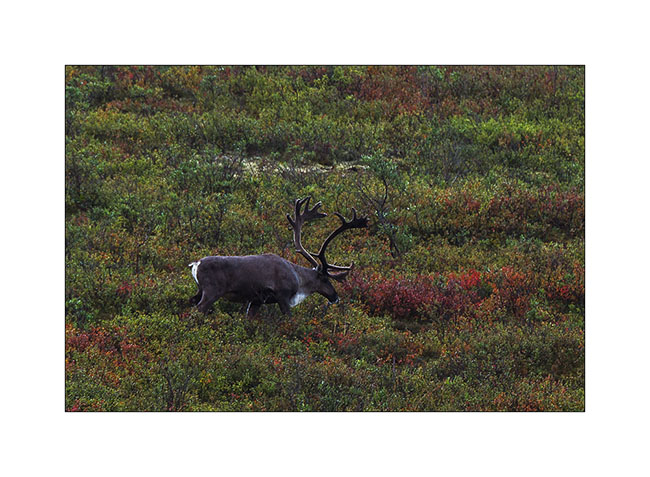 5. The rain is going away…





6. … the stop while VivaLaVida is going deeper in the park.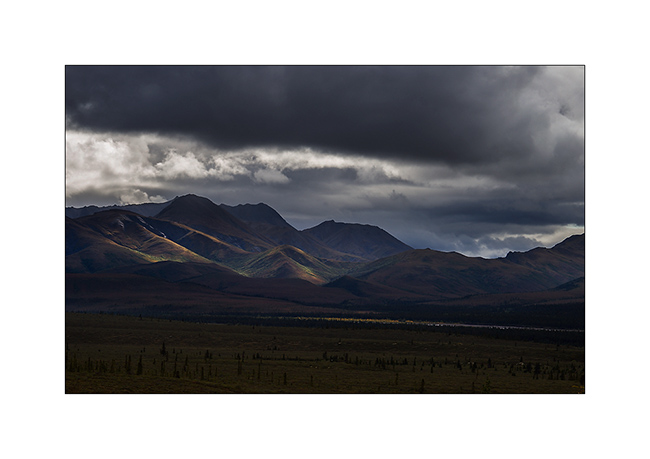 7. Sometimes a patch of light plays with reliefs.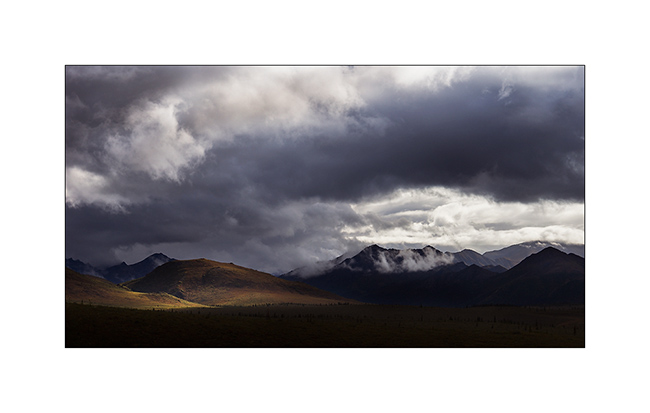 8. Arriving in the Teklanika Valley, we are now close to the campground where VLV will remain quietly four days.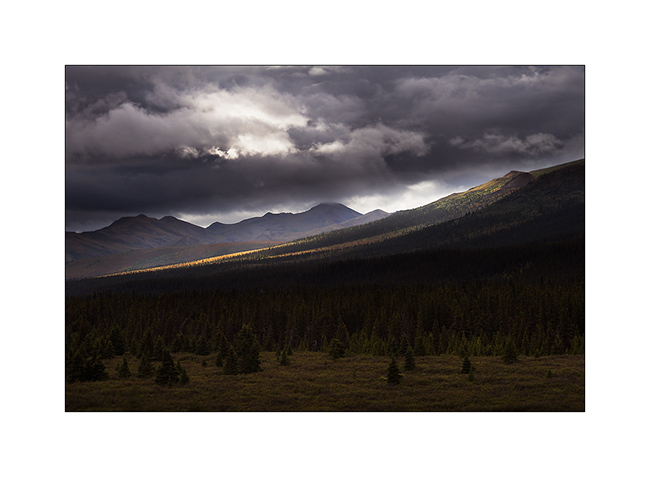 9. And to celebrate this arrival, we had a good sweet omelette with wild blueberries! 😉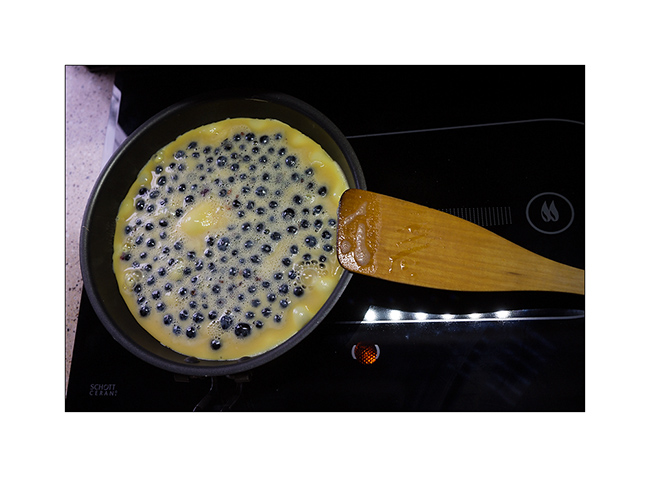 10. The next morning, we only drove a few miles in the bus to meet a first grizzly!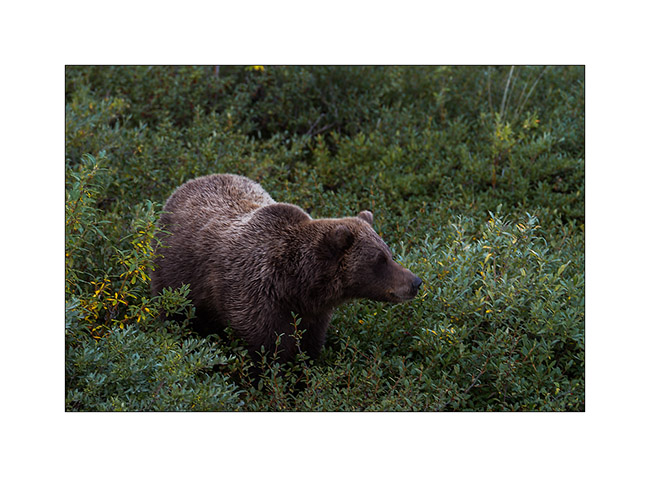 11. Imposing Teddy, isn't it?!! 😀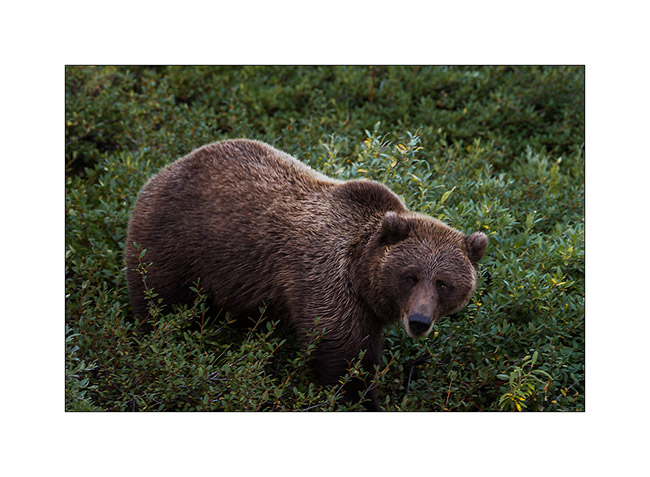 12.Tundra begins to change to fall colors. The "willows" are adorned with a beautiful dark red color.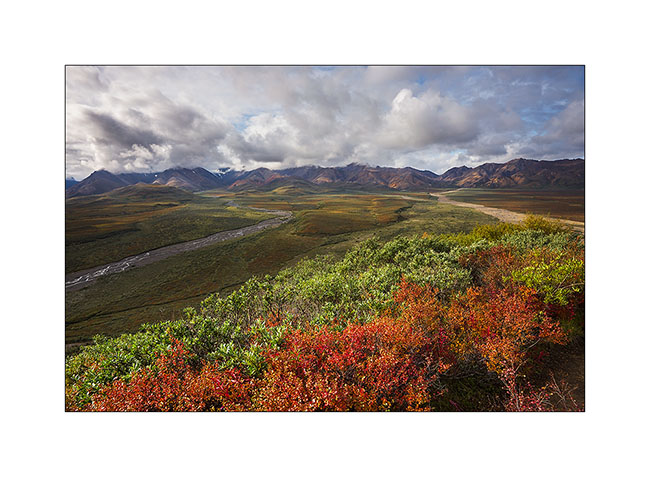 13. Polychrome Mountain.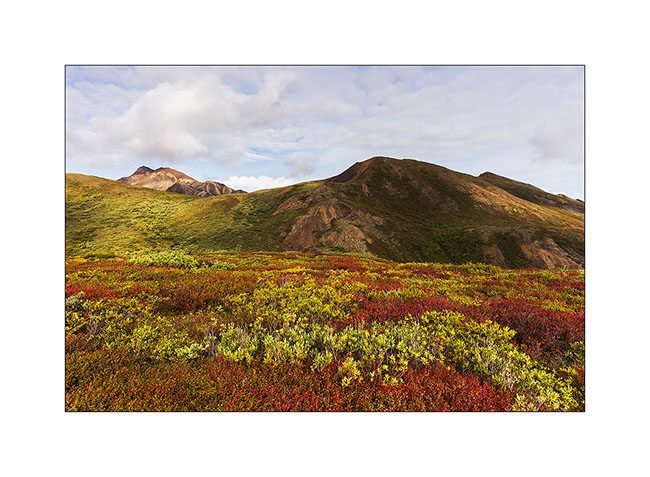 14. A little further, we see a nice "Dall Sheep", the only white mouflon that exists on Earth. Superbly adapted to the rocky cliffs where he stands away from his predators.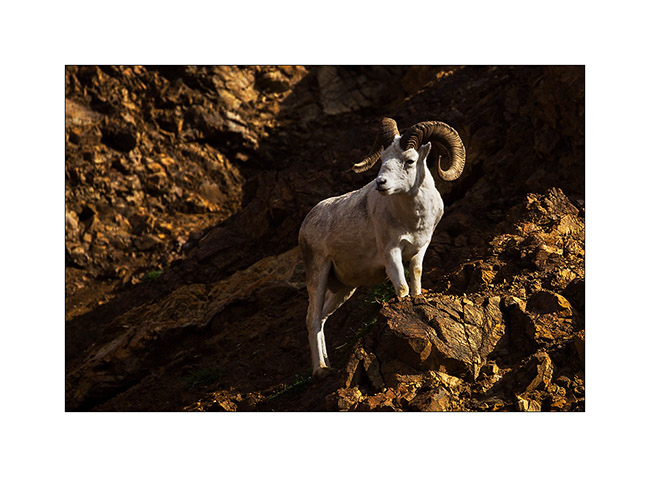 15. And here is a new encounter with an adult grizzly that crams berries on the tundra.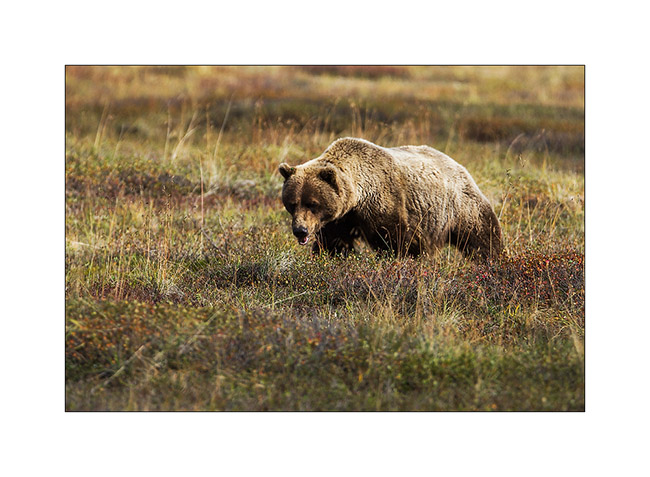 16. When a bush is finished, it moves to the next.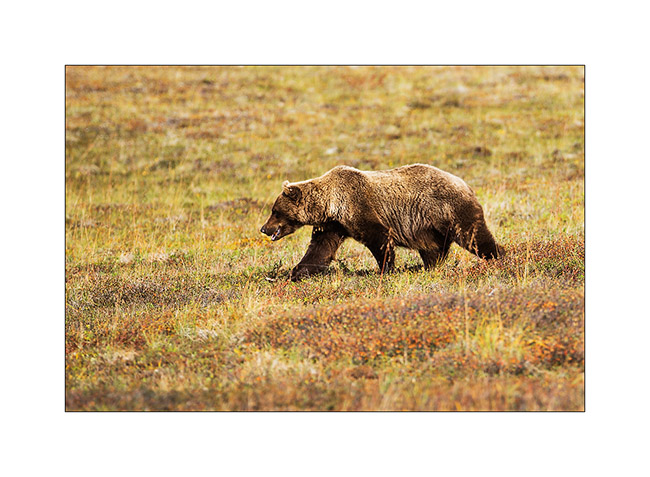 17. This one is almost ready for hibernation, with good fat reserves.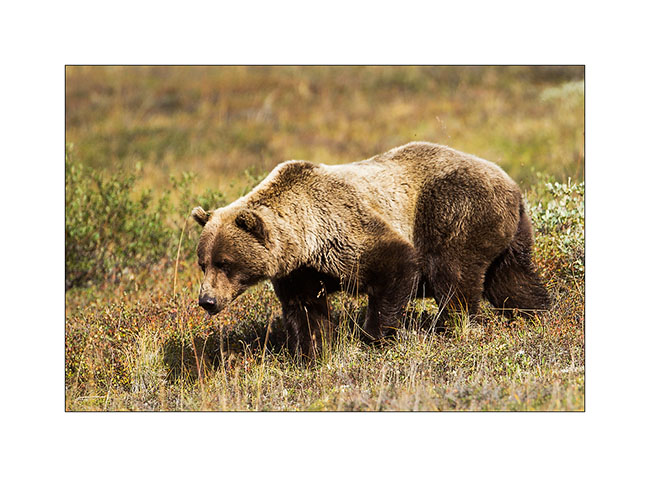 18. That first day, Mount McKinley is hidden in the clouds as over 80% of the year. Its mass is such huge that it creates a microclimate, creating clouds on its flanks even some clear days elsewhere.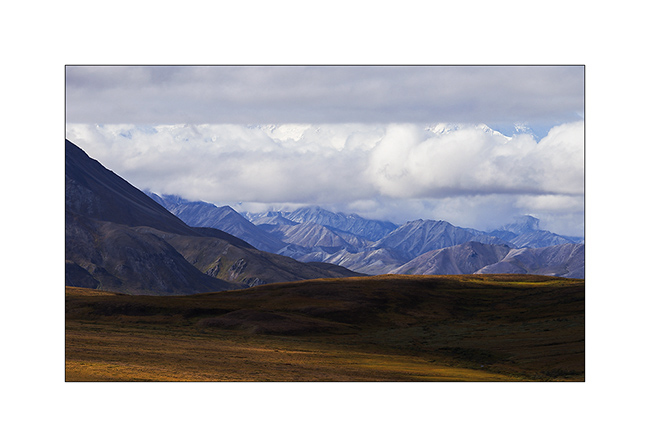 19. A lot of moisture remains of yesterday rain but during the bus journey to the end of the road, more than 80 miles from the campground, we will identify several places to hike the next days. I must admit that I was quite frustrated not being able to stop where I wanted for a few tantalizing compositions…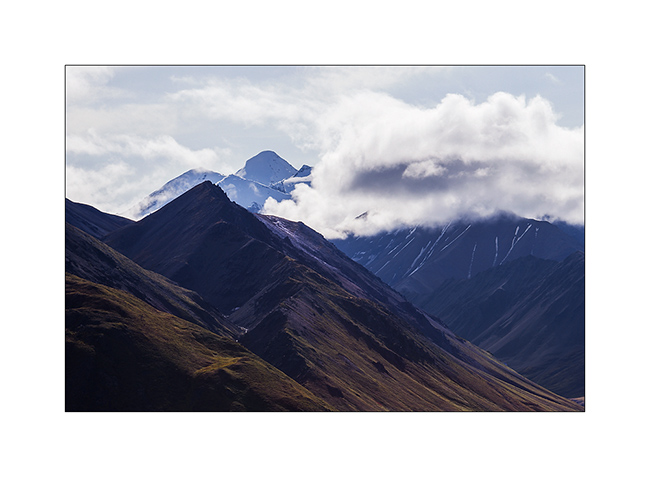 I will relate you our second day in this beautiful park at the next update coming soon… 😉