September, 2013
now browsing by month
Here is a presentation of my "Wheel house". 😀
The space where I usually live is in the middle. There is a large sofa transforming in bed for the night. Uper bed is in three elements which fold during the day to let space above the sofa.
Day config: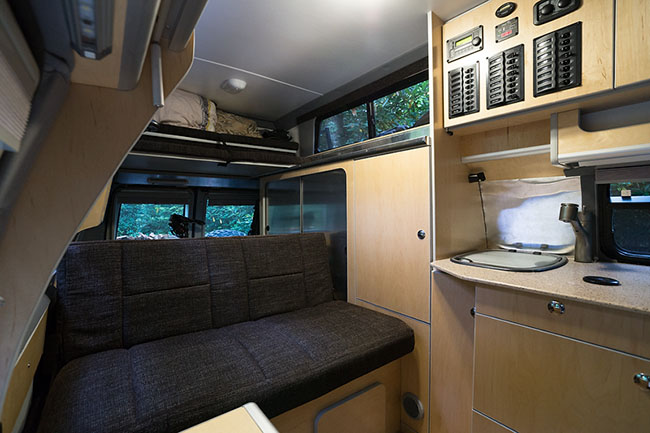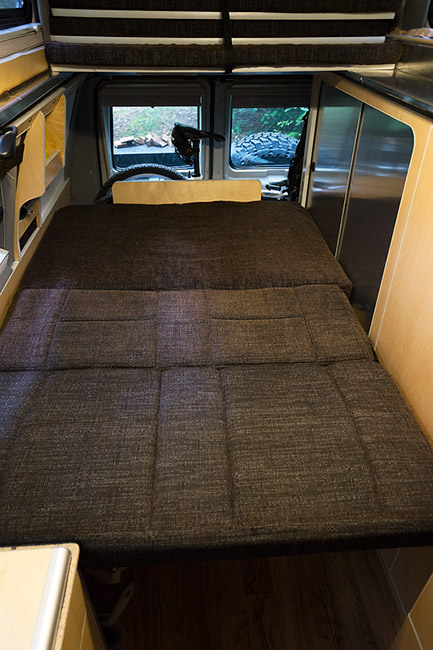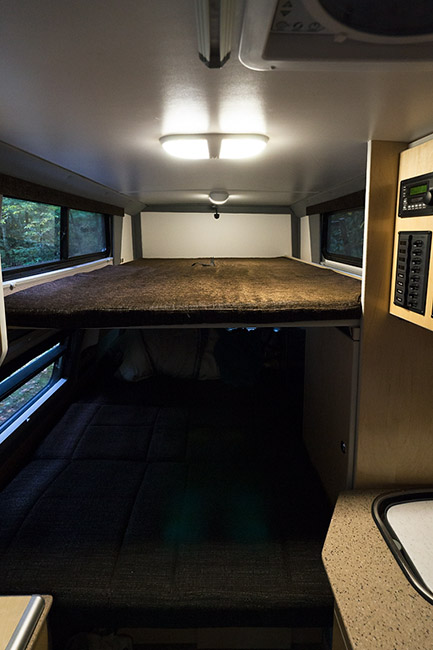 Cabinets, sink and fridge take place on driver side. The two front seats can swivel to open a convenient space. A table can be installed in front of the front seats or the sofa. The sink contains a basin, a cutting board and a draining rack, nice to save space. 😉
Front passenger seat with table and fridge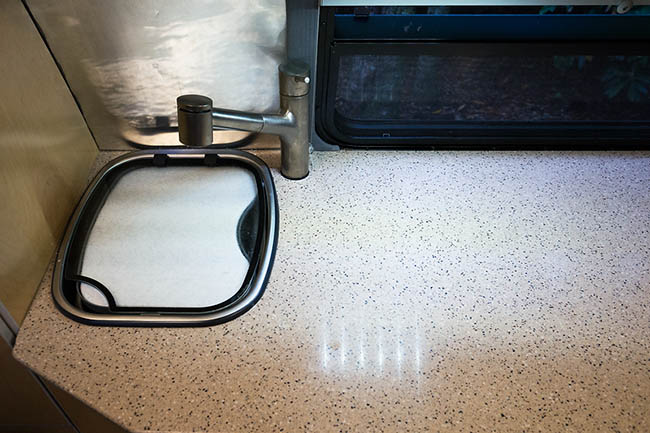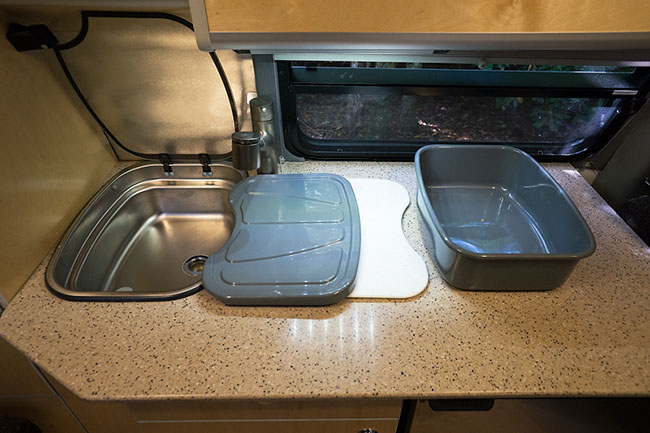 The diesel stove is installed on the rear lateral door. It transforms as an outside kitchen and the cabinet door makes then a small outside table.
Closed



The back offers a lot of space to carry my stuff and my mountain bike. The bed plateform has hinges in front, so it can tilt up to easier access under where I carry cases and travel bags. At rear of floor, there is a large underfloor storage where I carry Tools, winch stuff, ski boots, etc.
Overview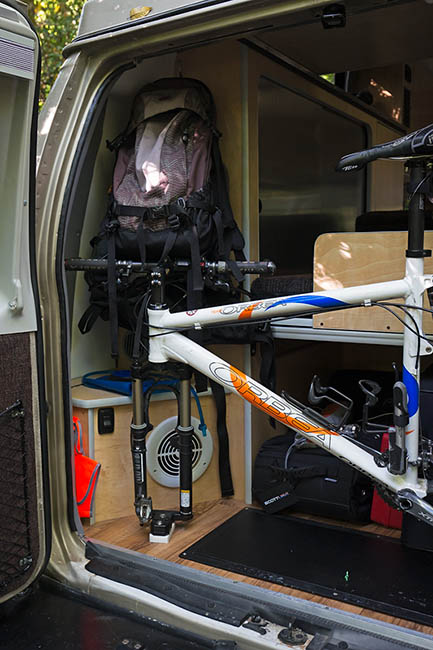 Bracket for front bike Wheel is on the right door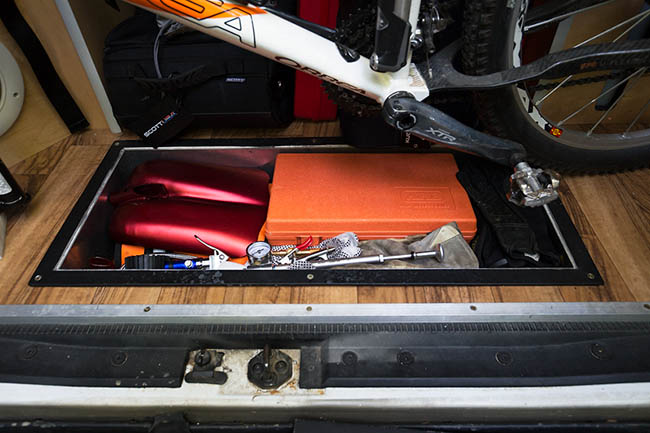 I can also intall my outside shower, a real pleasure already tested this weekend… 😉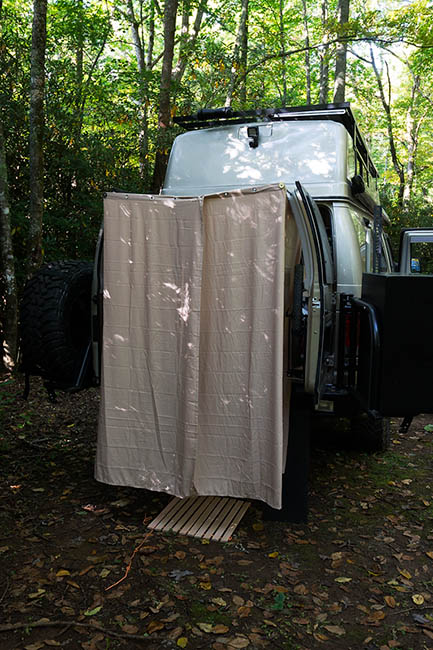 You know almost all on my interior but I answer any quastion you would like to ask. 😀