July, 2018
now browsing by month

I had announced a future destination for VivaLaVida in the last article, it is time to unveil it: VLV will soon take the ferry to the Faroe Islands and Iceland!

It has been a long time since I wanted to go back there but it wasn't planned for this year. The explosion of mass tourism in Iceland led Icelanders to legislate to preserve the fragile nature of their island. Wild camping is already banned on the South coast since 2016 and it seems that it would be soon extended to the entire country. We decided to go there before the regulations would interfere too much with VLV's preferred way of travel.

Some of you know that Iceland really nmany more or less deep fords, the meltwater of the glaciers having no choice but to flow on the volcanic soil without humus on most of the island. It has been a long time since I wanted to equip VLV with a cyclonic pre-filter and it was an opportunity to create a snorkel to increase the fording capacity, nothing being available for the Ford E350 base.

The project was important because the vehicle isn't designed to receive such an equipment. I first had to modify the filter air box by blocking the original air intake located behind the headlight, replacing it with a lateral opening in the driver's side engine bay wall. Then, I had to design a part located in the room between the fender and the wall, going from the front end to the base of the windshield. There, an opening in the fender allows a pipe of diameter 110 mm to follow the windshield pillar to the pre-filter. All the parts were made of polyethylene, a solid material that welds rather well.

After nearly four weeks of work finishing each evening between 11 and 12, VivaLaVida's snorkel is now up and running! Here are some pictures to show the main stages of the project.


1. The modified airbox.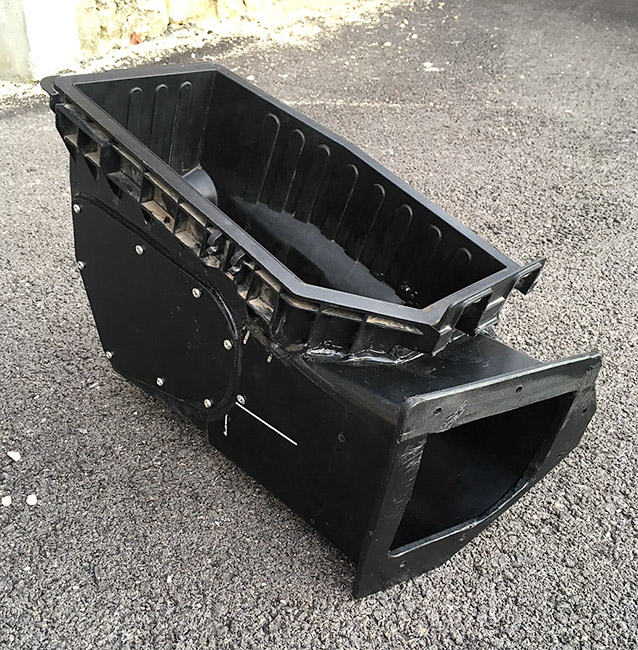 2. The flange joining the engine bay wall.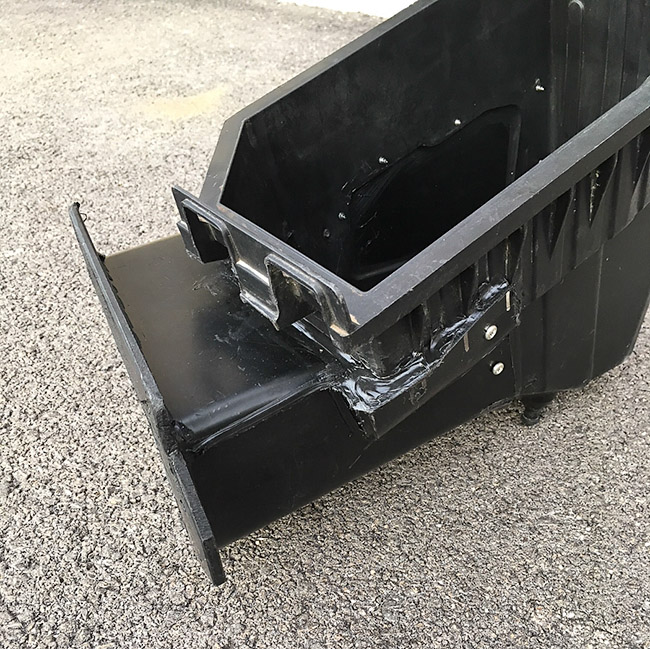 3. Opening in the wall.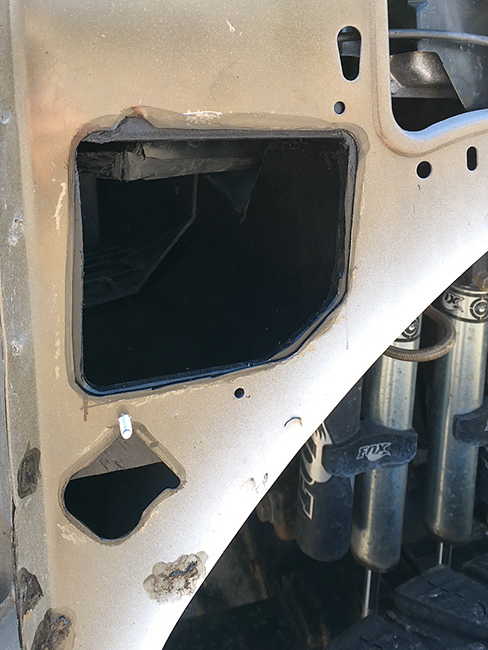 4. Intermediate part in preparation.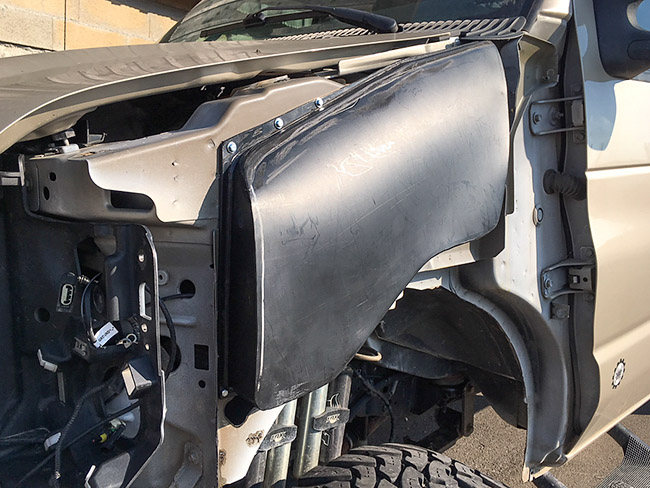 5. Ready to install with fender opening and body staples.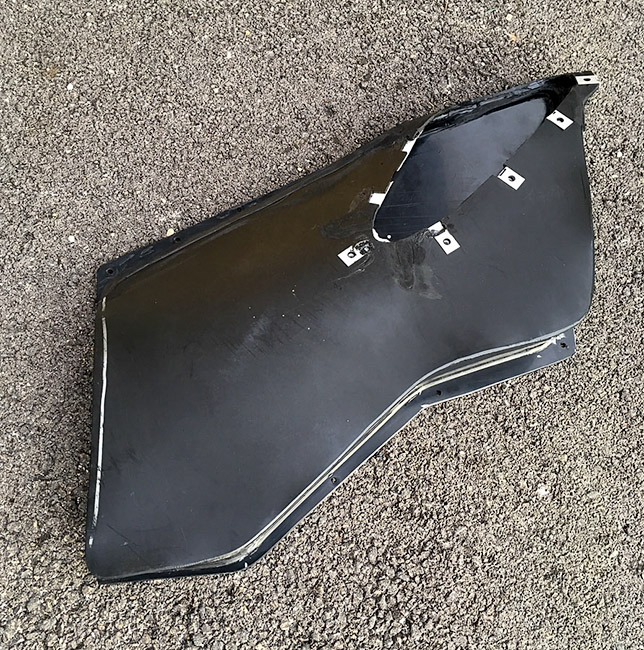 6. The pipe coming out of the fender and rising above the windshield.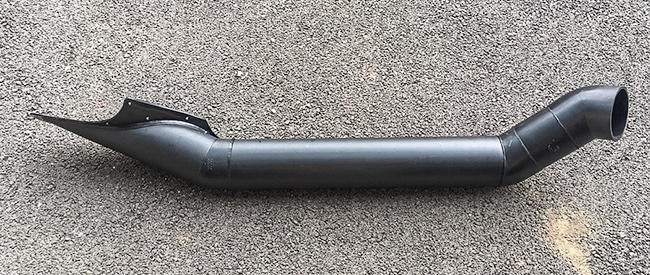 7. Final install on the fender.





8-10. The finished snorkel.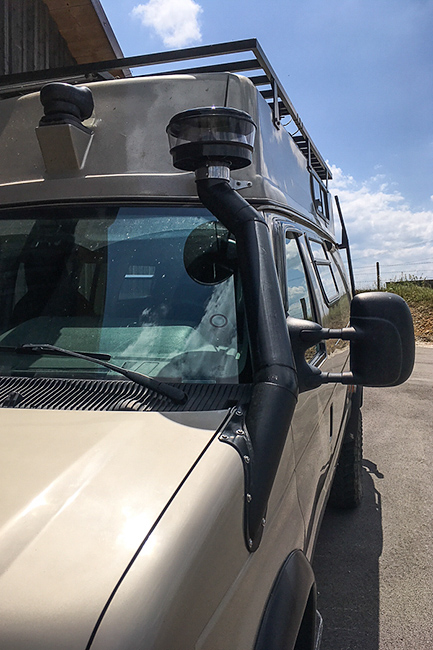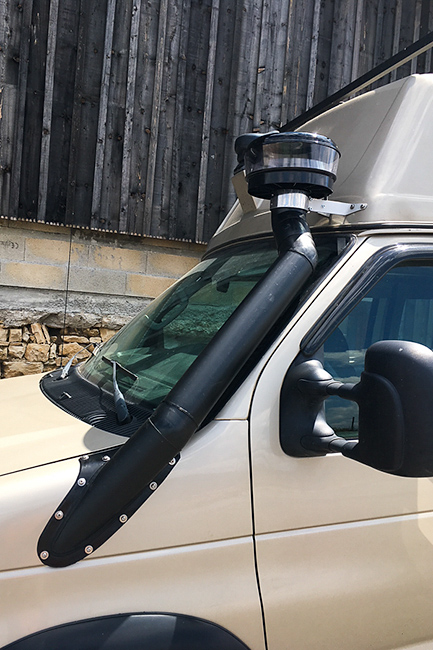 I also did other work on VLV: replacement of start and leisure batteries. For those, previously grouping 3 AGM batteries of 105 Ah each, I opted for two Lithium batteries of 90 Ah, equivalent to approx. 400 Ah AGM. It is a big investment but the reliability and the additional energy capacity associated with a much higher lifetime than lead batteries makes it possible to make profitable over a few years. I also had the heater checked to minimize the risk of breakdown and it turned out to be the time to do it; the burner was quite corroded. Finally, I had to quench all the air-vents from axles, transmission, etc. by raising them above the level of the doors in anticipation of deep fords, thus avoiding water to enter. And everything is not finished even if I start to see the end.

Departure to Denmark is set for August 15th and VivaLaVida should land in the Faroe Islands on the 19th. I will give you news around August 25th when I will pick up my family in Reykjavík for three weeks to discover together this wonderful Iceland…

So next to come soon! 😉