February, 2015
now browsing by month
Still in Arizona, I made a short stop at Petrified Forest National Park. 225 million years ago, the current Arizona was nearly 3,500 miles South of his actual location, in a tropical climate and thus covered with tropical forests. During large floods on clay areas, trees fell and were buried in the clay that protected them from putrefaction. Over hundreds of thousands years that followed, the clay was covered with new sediment layers totaling till 1.5 miles thickness. The pressure thus exerted generated petrification of wood. Then the continental drift has gradually dried up the soil of Arizona allowing wind and rain to erode the upper sediments and leaving the petrified trunk now appear in the bentonite layers.
In places, the amount of petrified wood is staggering.


1. Bentonite which erosion reveals petrified trunks.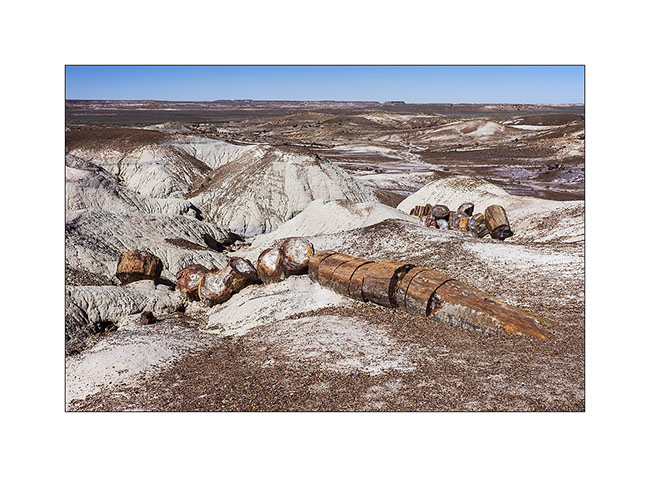 2. The colors are amazing! The density of this stone is such that it takes 4 times longer to a silica carbide saw to cut the same thickness as in granite.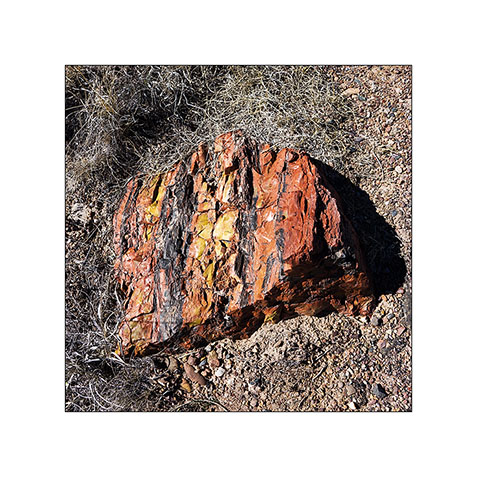 3. Most of the time, erosion causes trunks to break. On some, the petrified bark is still present.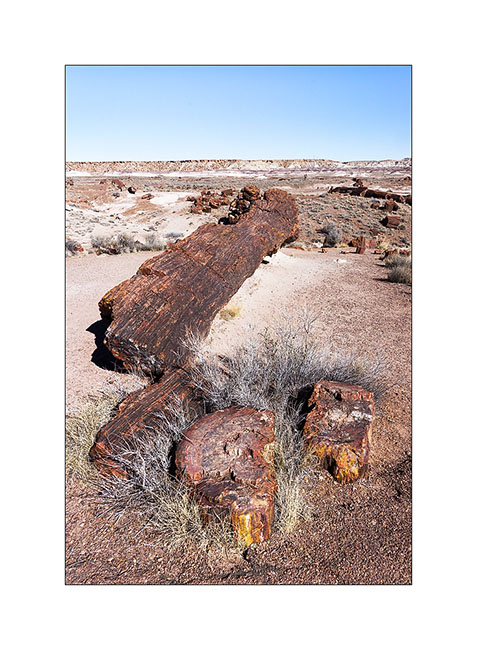 4. A giant! His strain is over 8 feet high.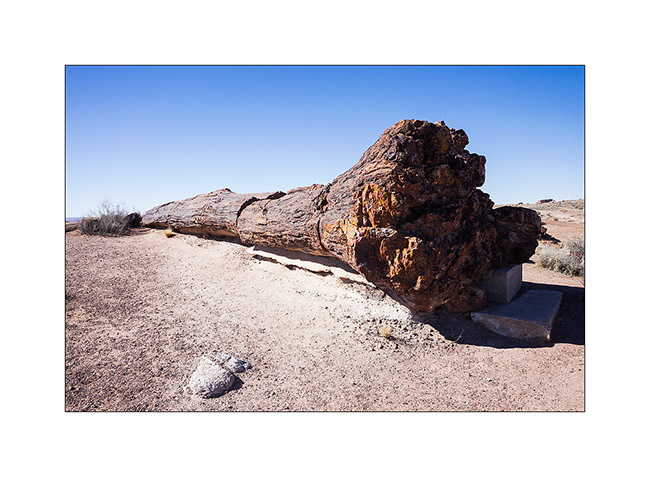 5. The desert surrounding area is varied.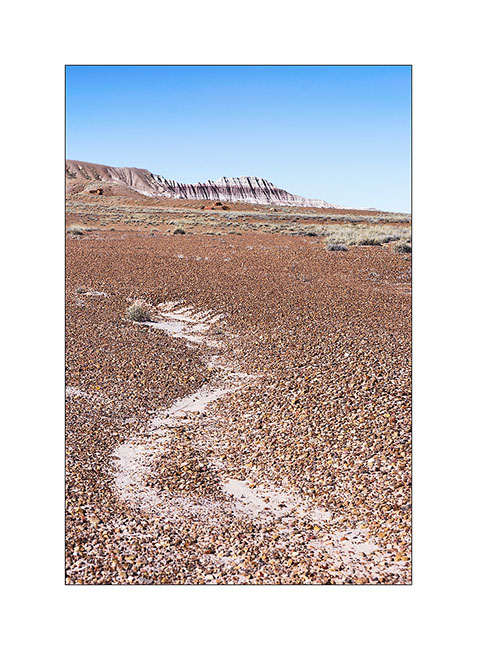 6. Undulation…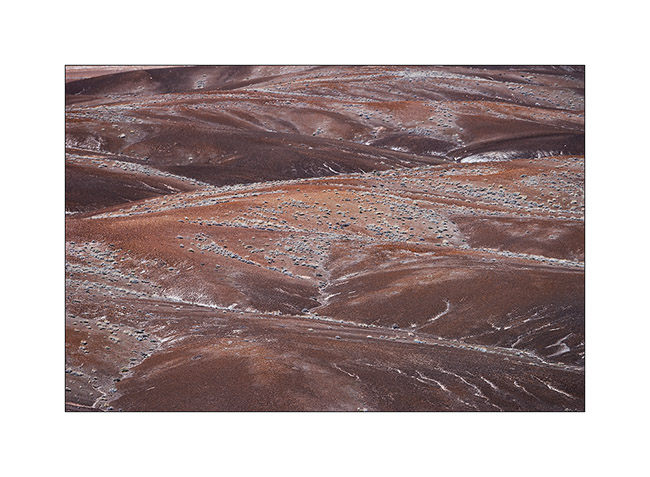 7. Mixes…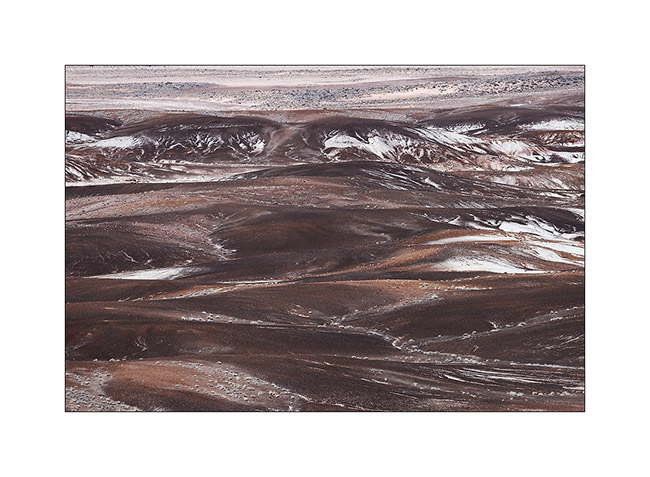 8. Amazing colors and shapes.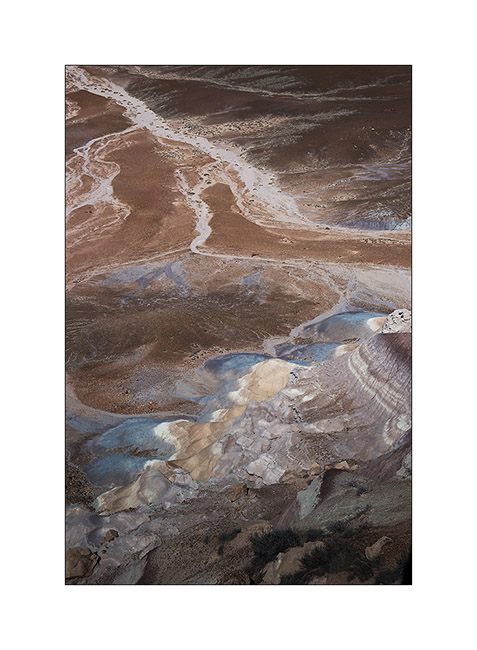 9. Edge of a bentonite mesa taht erosion carves.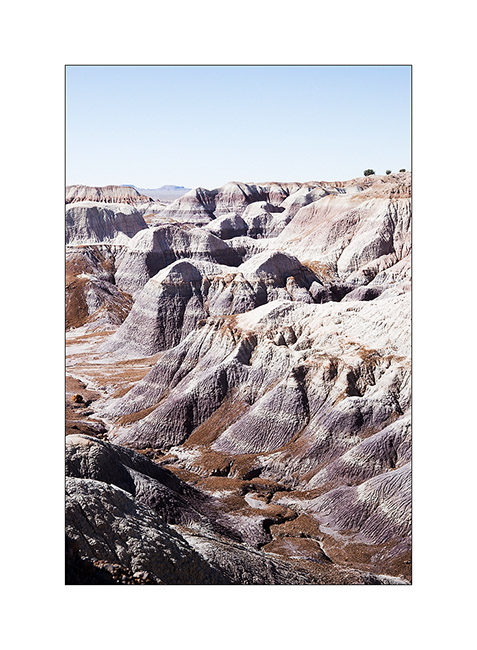 10. This bentonite is less colorful than in other places but the presence of petrified trunks contrasts with the soft shapes of clay.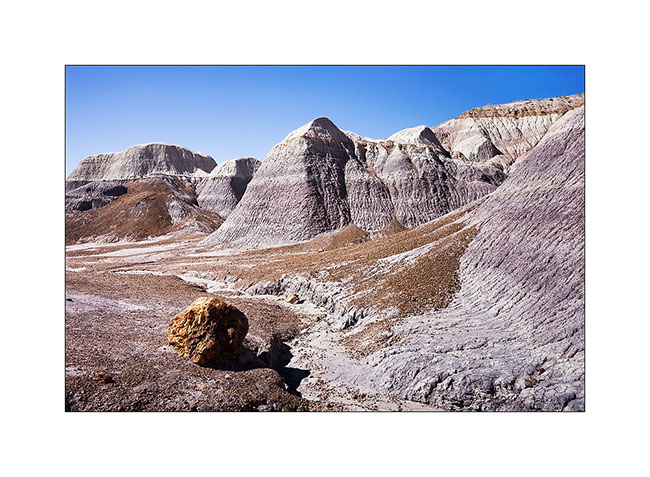 11. The eroded texture reminds me of some corals…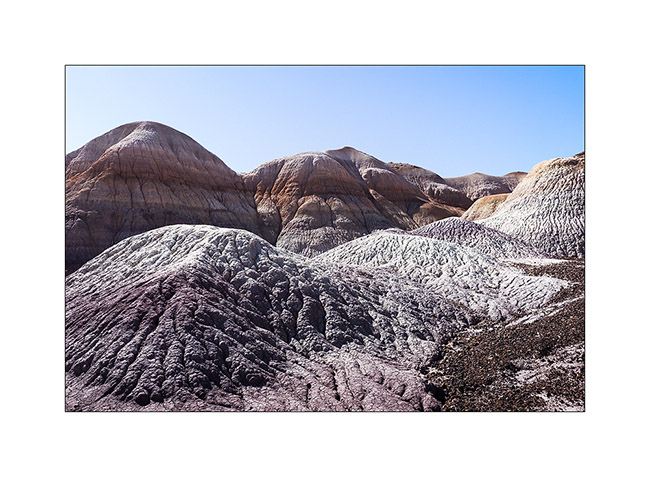 12. Vivalavida then moved to New Mexico, spending a first night at over 7,000 feet above sea level in the forests of the Zuni Mountains.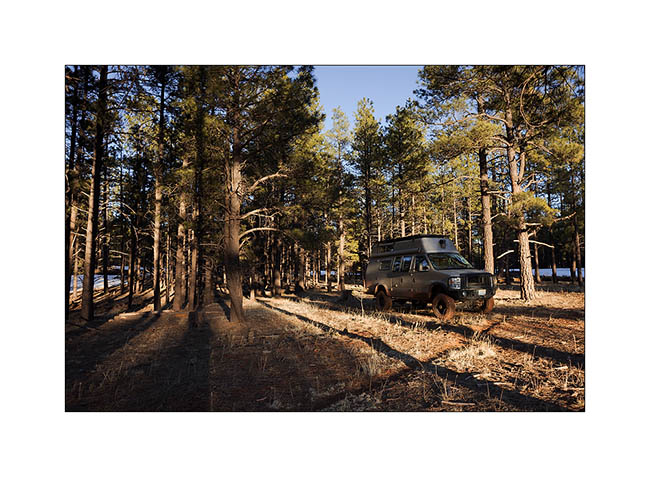 13. The next morning we crossed the Zuni Mountains with sometimes quite rutted and muddy roads…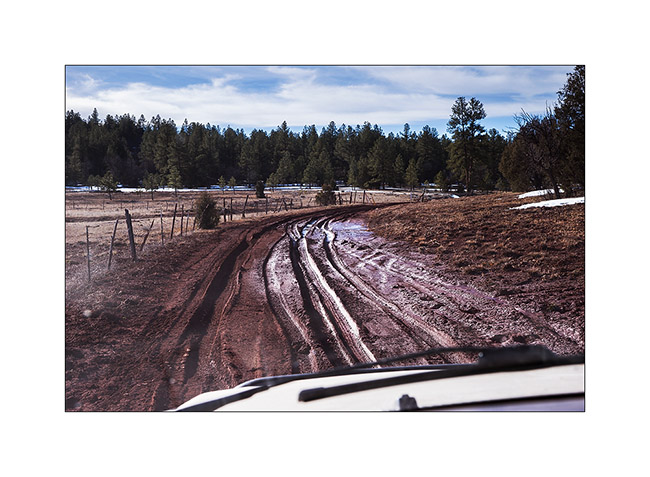 14. Discovery of the pinnacles of Los Gigantes by chance…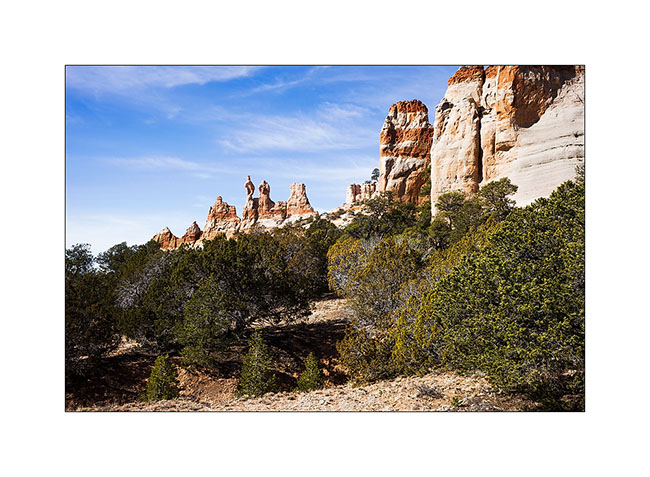 15. A guelta sheltered against a cliff of El Morro.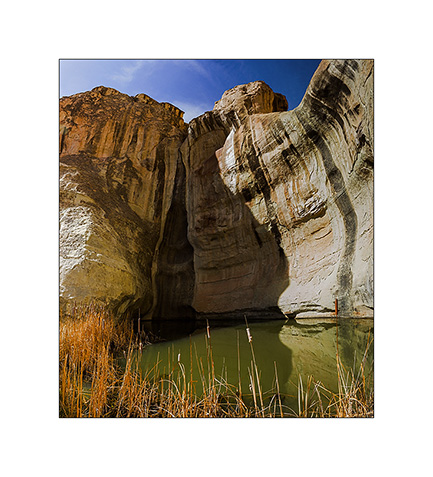 16. Etching in sandstone describing the passage of some Spanish in 1706.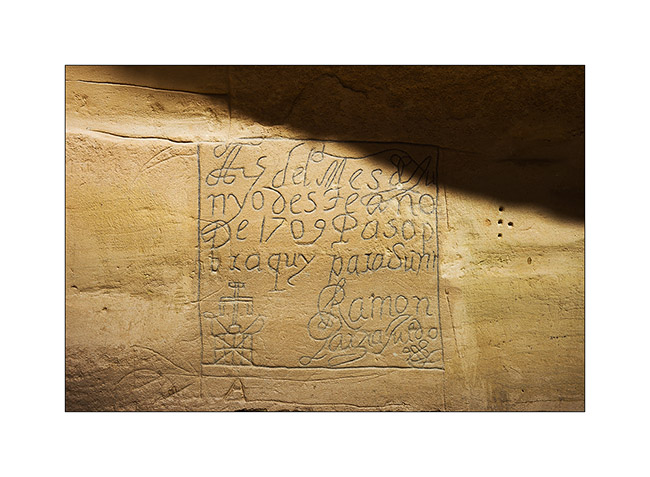 17. Petroglyph much older, probably around the year 1200.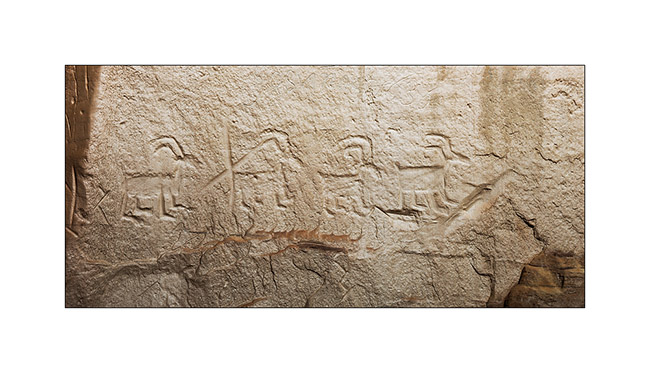 18. Another petroglyph estimated at 1,400 years BC.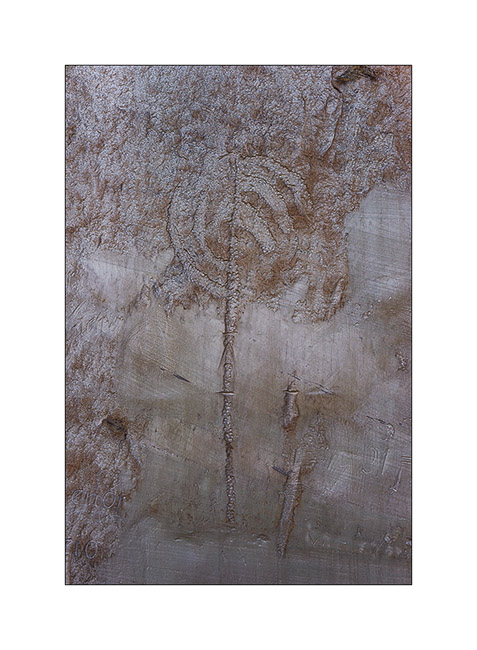 19. "Woodpecker" natural arch.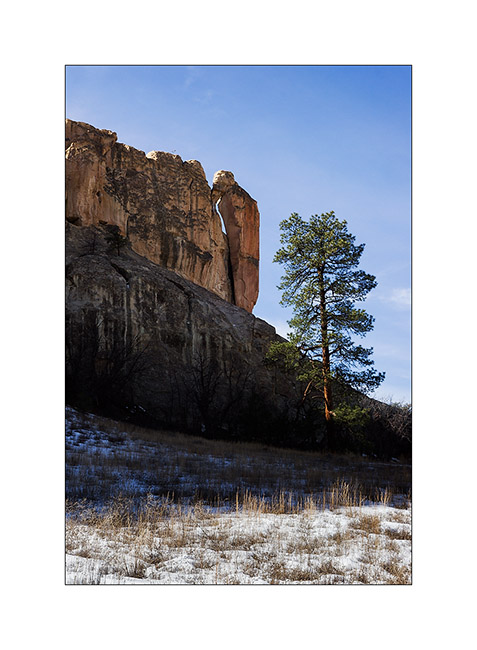 20. Pueblo ruins in El Morro National Monument.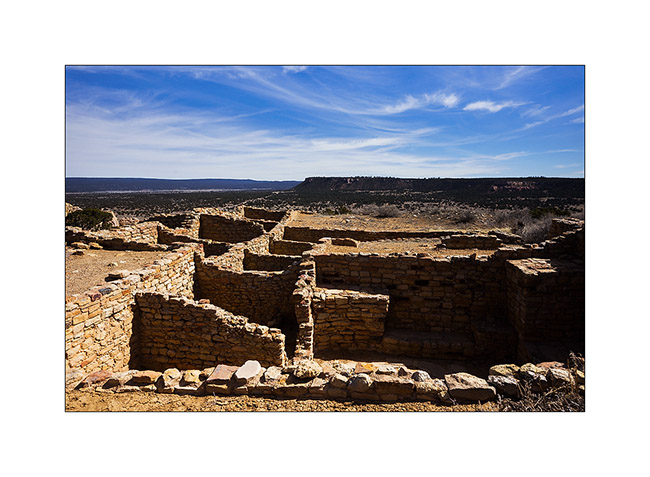 21. Another ruin of the same area.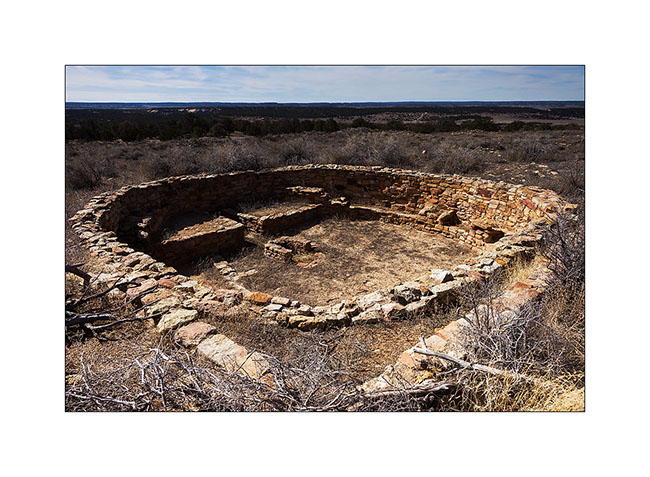 Further discoveries along the East crossing of VivaLaVida to come soon… 😉